NOVASHE is an online clothing store that has so many fashionable clothes and trendy accessories you could literally shop their site for hours. They were so generous to provide two items for me to review so that I could provide my readers with honest feedback before recommending their store. The two items I got (a crochet swim cover up and a red floral dress) are both well made, very pretty, and exactly as pictured on the website.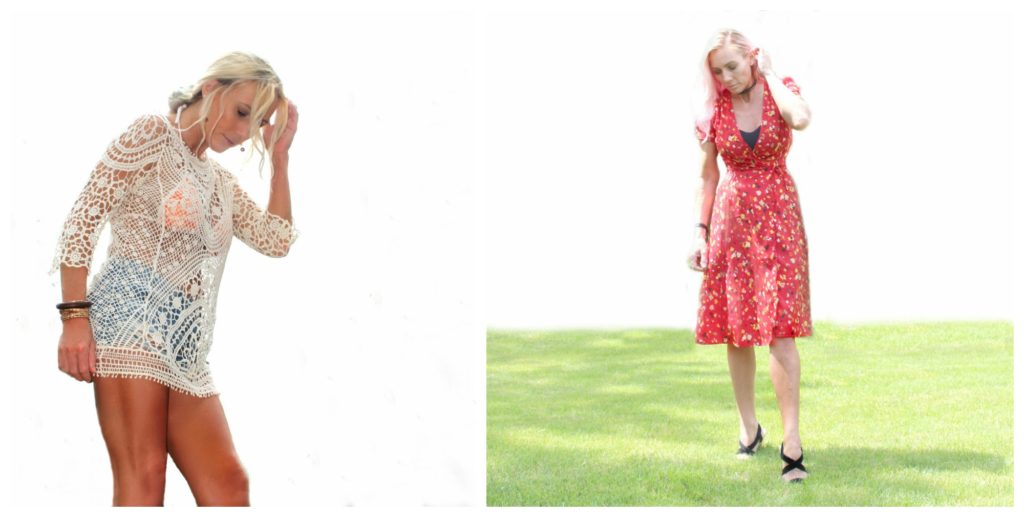 Always keep in mind that the items on NOVASHE are from China and are made for Chinese people who are much smaller than the average Americans. Always order up at least one size.  TIP: Use google to translate their measurements to be extra certain that you are getting the correct fit.
The first item is a Fashion Boho Floral Printed Short Sleeve V Neck Midi Dress for $36.
I got a size Large in the dress (the largest size that they had) and it fits me smaller than it looks on the model. For example, the dress on the model wraps around her body enough to fully cover her boobs. My dress did not, so you can see that I wore a matching bralette underneath.  If I had a smaller bust, the dress would fit like it does on the model. The fabric is light and cool and the style is flattering and pretty.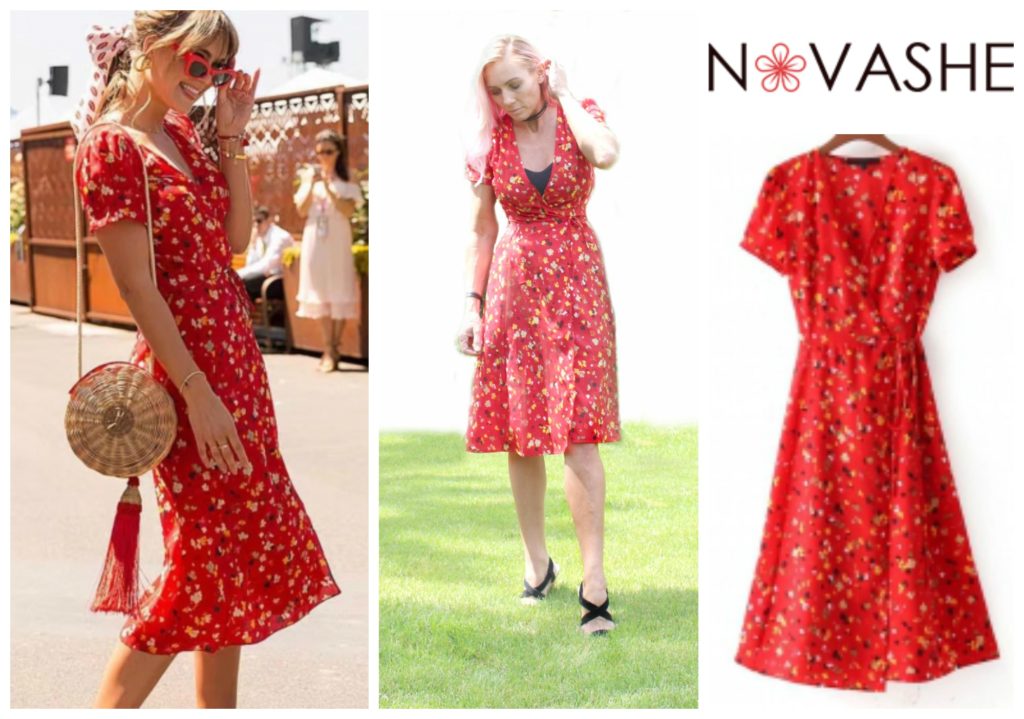 For reference on both items, I am 5'8″ tall with a 34D bust and a muscular build. I weigh about 135 pounds. I normally wear size 4 shorts, size 6 dress and size small – medium tops.
The next item is the Sheer Crochet Open Back Beachwear 
It is regularly $36 but on sale now for $19 so get over there and order it!! This is one of my favorite clothing items now and not just for a swim cover up, but with a bralette and denim shorts for a fantastic boho top. This steals the show with a gorgeous scoop open back with tassel neck tie. This only comes in one size and you can see that it fits me well but would also fit a smaller sized person as well.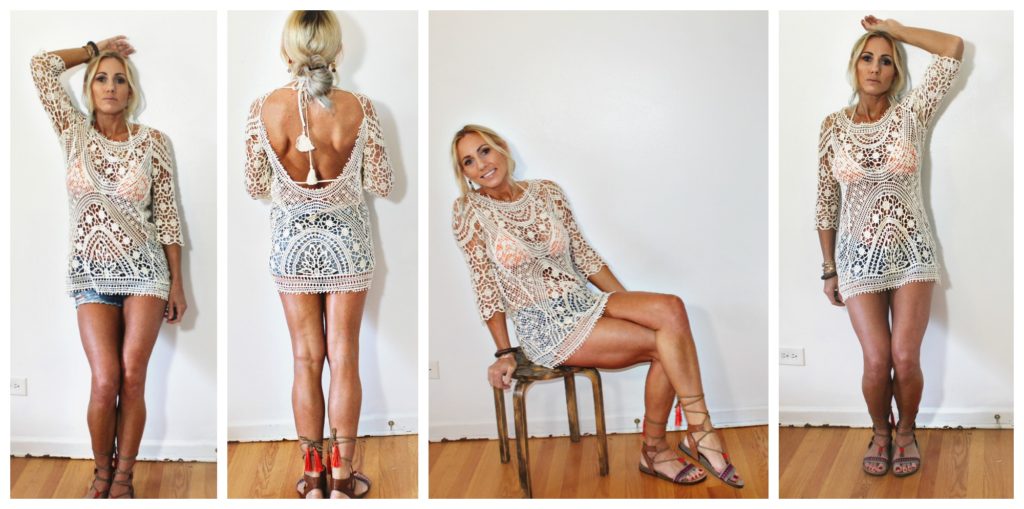 Go check out the NOVASHE website and find some amazing clothing that will raise your status  in the trending fashion looks. Watch for sales and new items happening all the time!
You can follow Novashe on instagram.
Let's be friends on instagram too!