On Saturday morning on June 25th 2016, my husband and son and I went to downtown Chicago for a charity event that means so much to us. I donated a kidney to my husband  in October 2014 because we were lucky enough to be a match (you can read more about it here) so we support charities and events that support organ donation! The National Kidney Foundation is important to us because of their efforts to raise awareness and funds for  lifesaving programs that educate and support patients, their families and those at risk for kidney disease. The Kidney Walk is the nation's largest walk to fight kidney disease. Our family raised over $600 in donations for family and friends! (Thank you so much for your support.) This money goes directly to support the crucial programs and services provided by the National Kidney Foundation of Illinois – programs that help people affected by or at-risk for kidney disease throughout Illinois.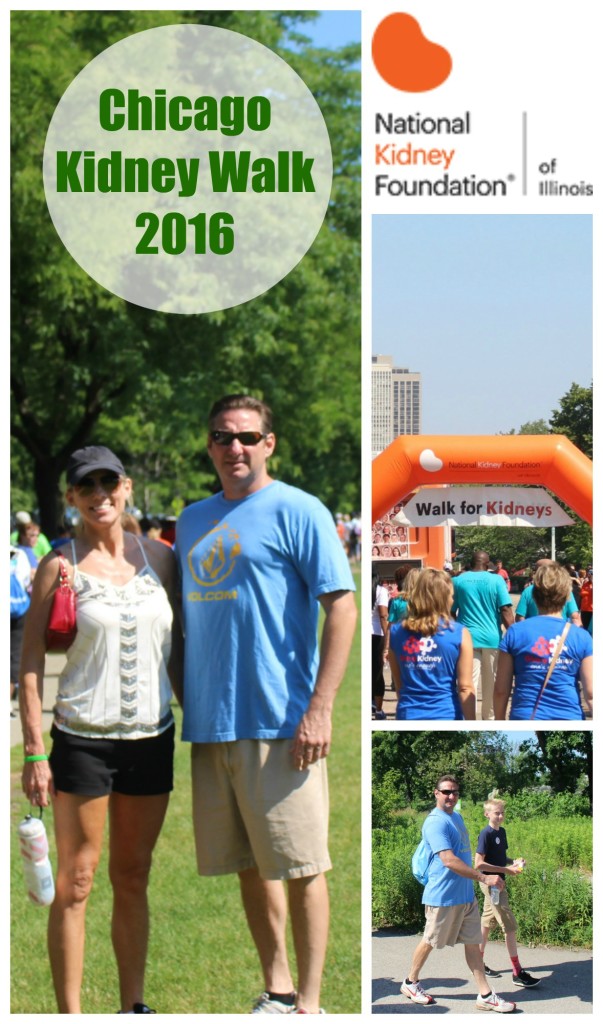 It was a beautiful day in Chicago and the event was held at its new location in Lincoln Park. It was a perfect place for the almost 4,000 people to come together for the walk.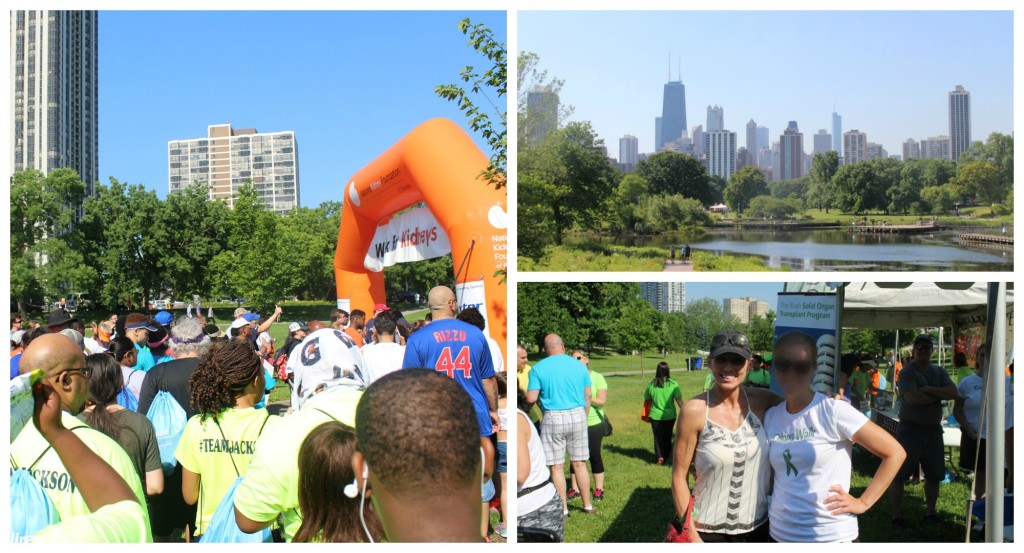 There were so many teams walking to support people affected by kidney disease. Many of the groups had tees made up for their big groups!
I was on the team led by my transplant nurse at RUSH Hospital. She had these cool green t-shirts made up for her group of living donors. Participants of the walk who raised $75 got orange t-shirts for the event.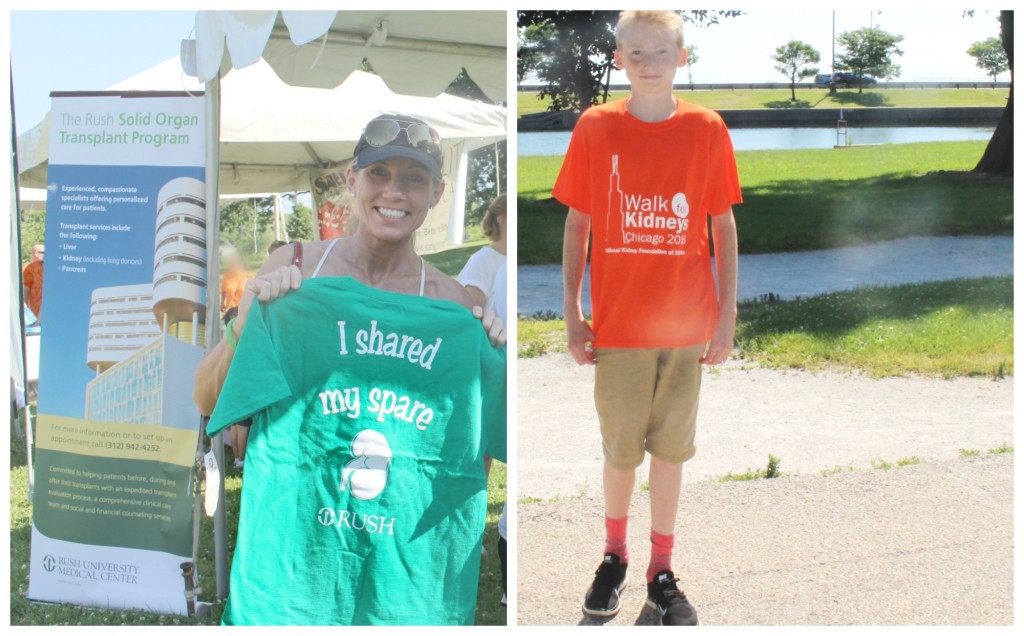 I met another living donor on the walk who had just donated to her mother only 4 months ago and was grateful that she has just started feeling well enough after recovery to participate. We were too busy walking and talking to get a photo together but I was excited to meet her and hear her story.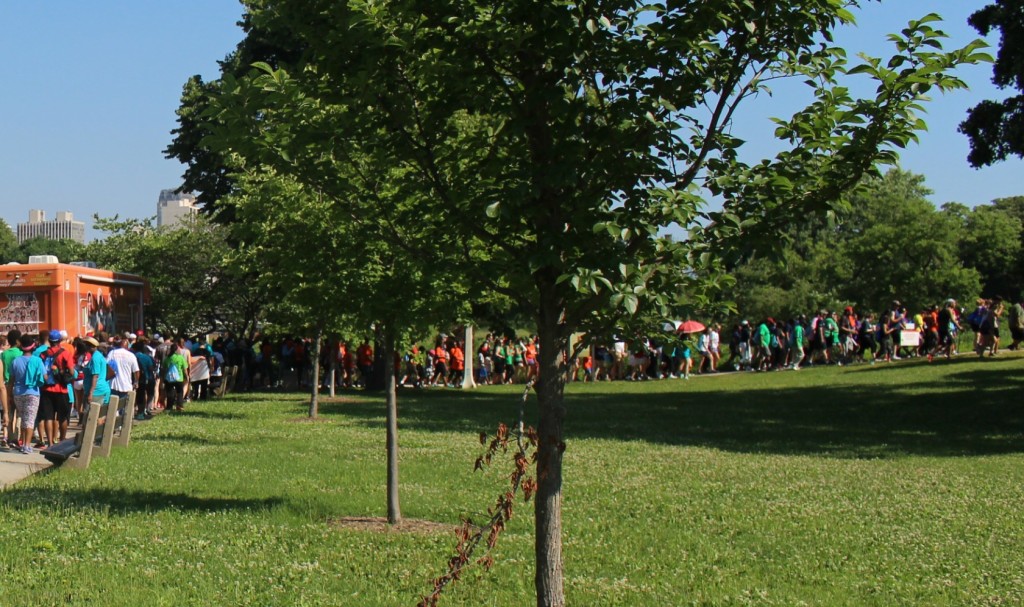 Jewel Osco is our local grocery store here in Illinois. They were so generous and supplied lots of food and water at the walk. Fresh apples and bananas, Skinny Pop, granola bars and bottled water. We had a lot of healthy snacks along the route. (Thank you Jewel Osco for your generosity!)
There were so many fun volunteers and lots of great people there. You could definitely feel the good vibes and positive energy there at the walk.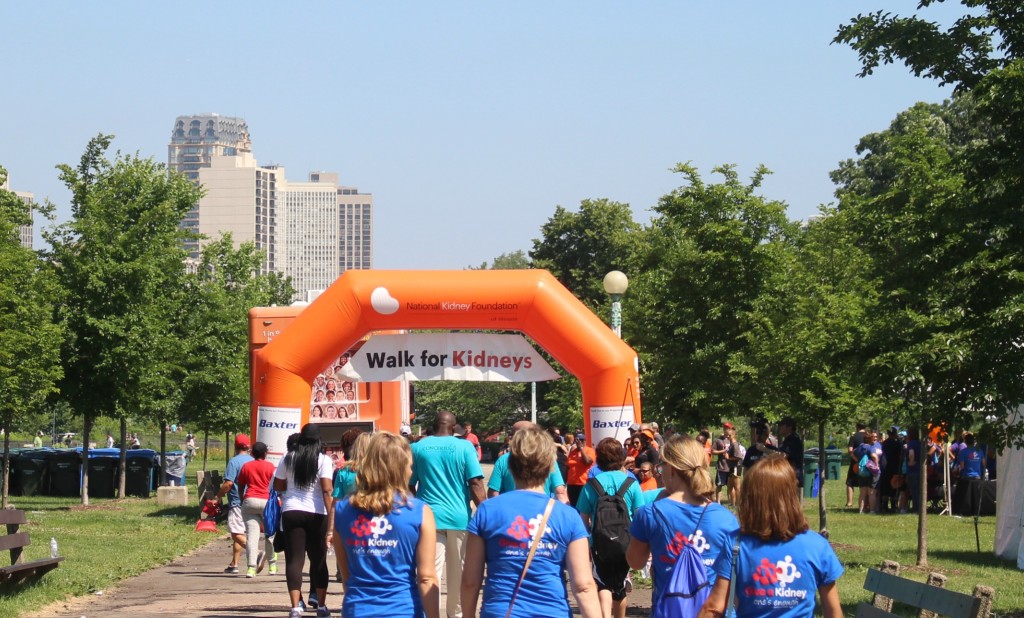 Have you participated in an event like this for a charity that is important to you?
Do you know someone who has been affected by kidney disease?
Please leave your story in the comments below.
Check here to find out when the Kidney Walk will be coming to your city!