*This is a sponsored post. I received complimentary meals to facilitate the review and photographs of the Diet-to-go meals. All opinions belong to jenny at dapperhouse. I recommend Diet-to-Go® because I believe in their products and services.
Dieting is not an event, it is something that we do each day! Either we diet smart and with a purpose, or we diet without planning and take a gamble with our nutrition and health. I have always taken diet and nutrition seriously. Now that I am also working on weight loss, I have to be more careful and conscious of what I am putting in my body. Being busy with a full time job, a fun blog, a busy family and exercising each day leaves barely any time for a shower, let alone meal planning and preparation. But I don't settle for crappy food and I always feel satisfied with my meals because I choose to use Diet-to-Go®. I don't have an extra expense to have to justify because it is cheaper than buying my own groceries each week! The only thing I buy for myself is soy milk, coffee, and some fresh fruits and veggies. The rest gets delivered to my door!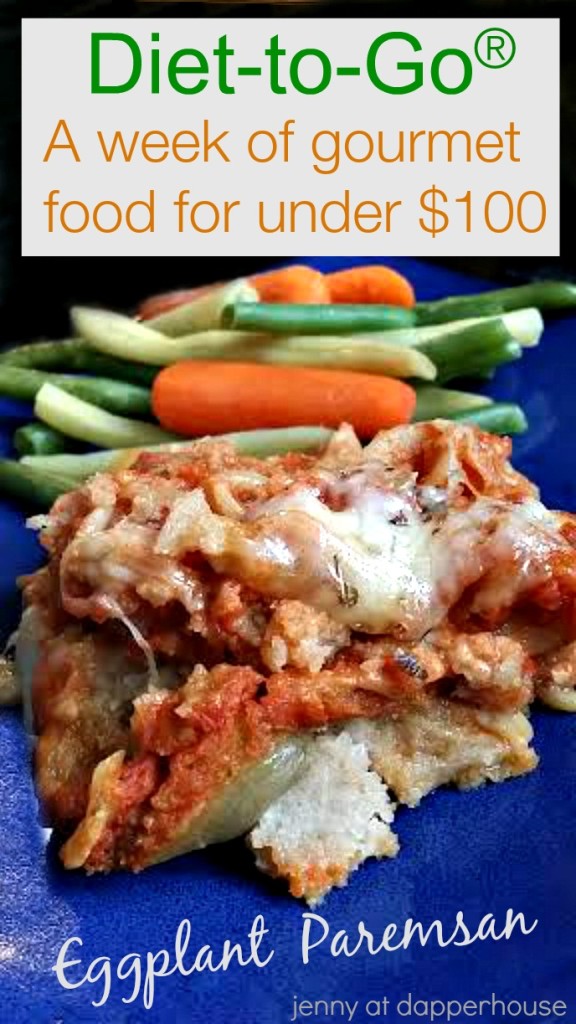 Does this eggplant parmesan look gross to you? It isn't, it is an amazing gourmet recipe that I eat for lunch on a DIET!
I love Diet-to-Go® meals because they have perfected exquisite taste and textures, technological advancements for phone app and online users, and excellent customer support.can click through my order to to create my own meal plan with substitutes, or I can leave it all up to the chefs and feel like I am eating out at a good restaurant every time I open a meal.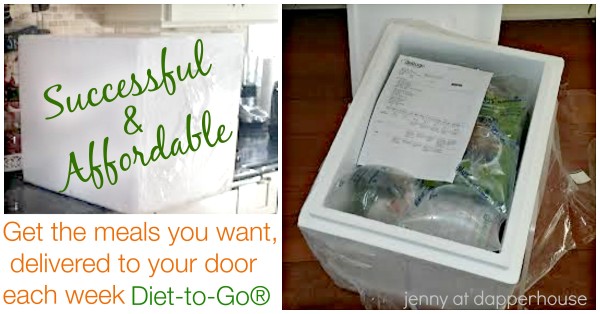 Here is an example of food for Week 3, Day 4 of the vegetarian menu plan.
Breakfast: Raisin Bran Muffin, jelly, Chobani Greek Yogurt
Calories: 420 Fat: 8 Protein: 16
Lunch: Vegetables in Curry Sauce
Calories: 260 Fat: 10 Protein: 9
Dinner: Eggplant Parmesan with green beans and baby carrots
Calories: 570 Fat: 18 Protein: 17
Totals for the Day: Calories: 1252 Fat: 36 Protein: 42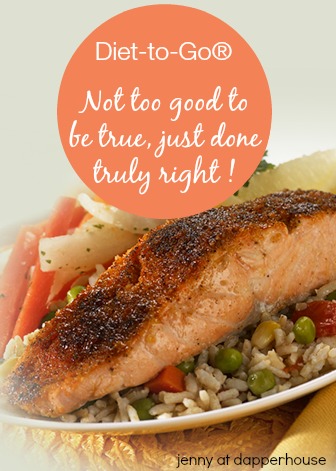 If you invest in yourself you can get where you want to be. In one month from now where will you be? Will you be closer to your weight loss goals or still trying to find the solution? You are worth the dedication, and you won't be spending more on groceries than you are now for gourmet, restaurant meals.