After an eighteen year hiatus in Illinois, I moved back to my home town of Arizona. The southwest culture here is pronounced with spicy food and hot peppers playing a significant role. After moving back, I stocked up on pickled jalapenos on my first trip to the grocery store. Then I decided to plant a small garden and make my own. I truly had no idea that they were so easy and quick to make and the fresh veggie taste is incomparable to store bought brands.
I decided to share this recipe with you because I know you'll love it. (My friends and family can expect jars of pickled jalapenos for gifts this year.)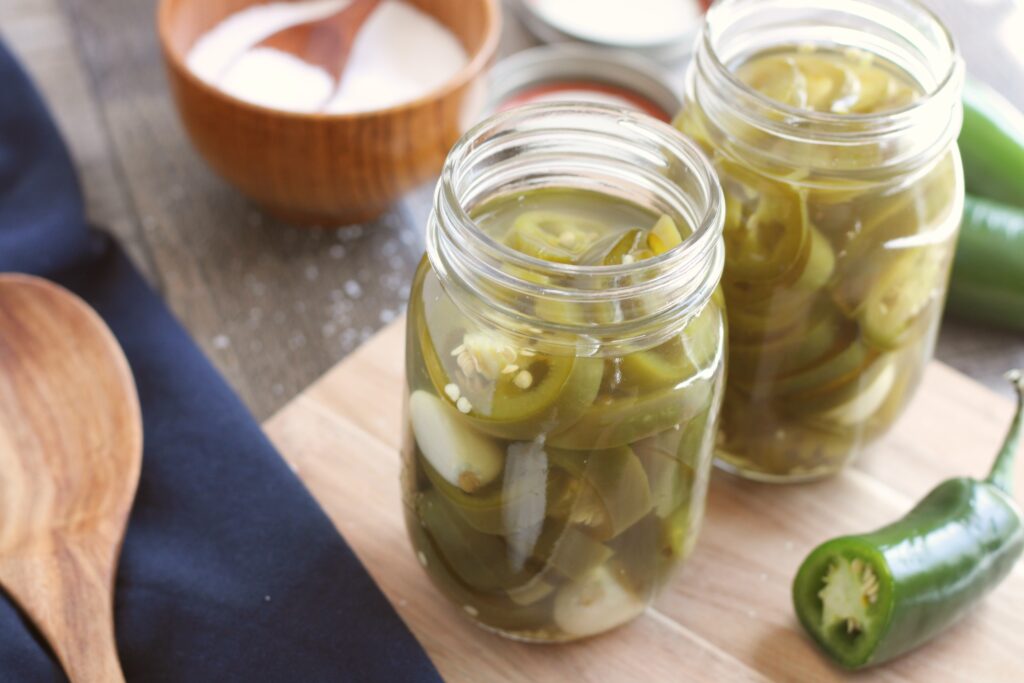 Easy Pickled Jalapenos
Servings:  2 jars
Prep Time: 5 minutes 
Cook Time: 5 minutes
Inactive Time: 30 minutes
Total Time: 40 minutes  
(There is additional time to let him cure overnight (or for 8 hours).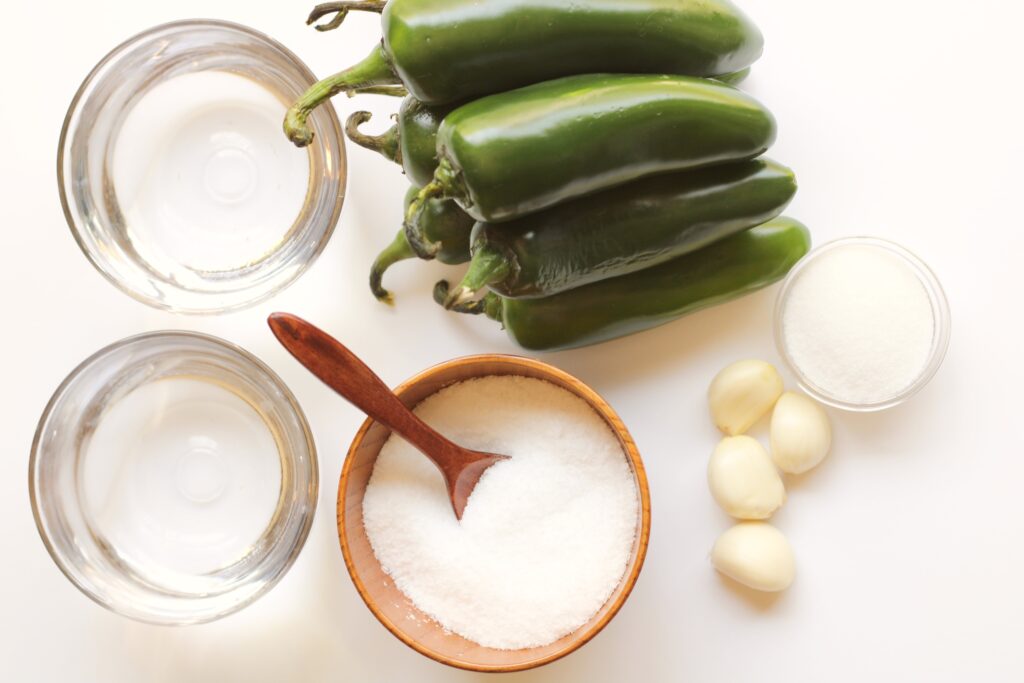 You will need: 
1 ¼  cup water
1 ¼ cup white distilled vinegar
3 tablespoons white cane sugar
4 whole cloves of garlic, peeled
1 tablespoon salt
6-9 jalapenos, sliced – (remove the seeds if you would like less heat.)
2 (16 ounces) mason jars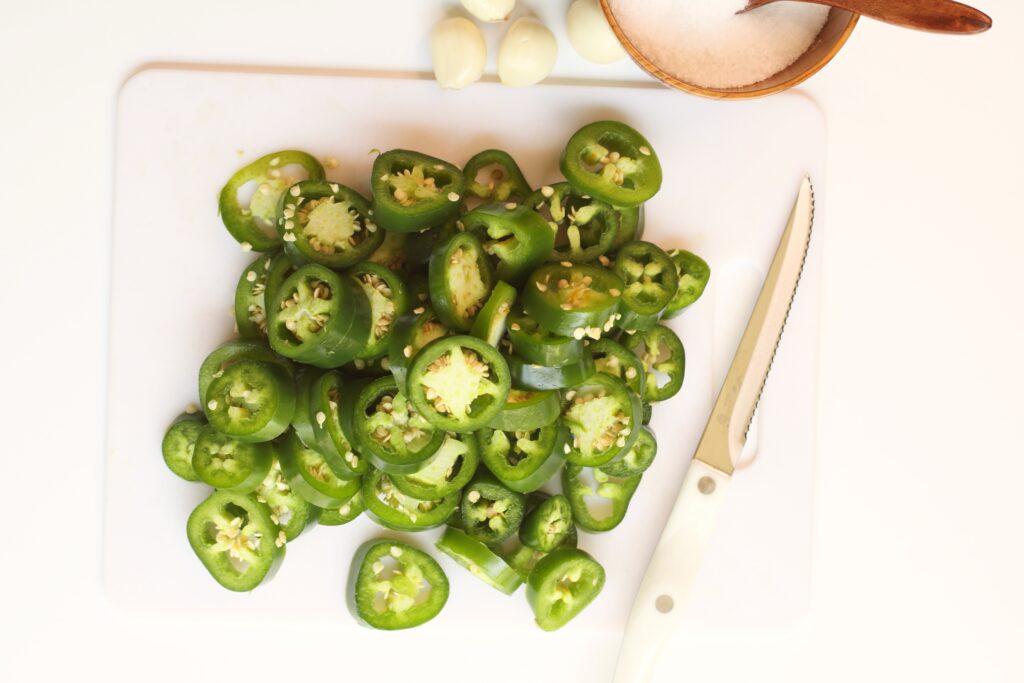 How to Make: 
Combine the water, vinegar, sugar, garlic, salt, and sliced jalapenos in a medium pot on medium to high heat. Gently stir these ingredients until the sugar and salt are dissolved. Once it begins to boil, immediately remove from heat and set aside for 10 minutes to cool.

 

Once cool, spoon the jalapenos into the mason jars, then carefully pour the liquid over the jalapenos.
Allow the jalapenos to cool for 20 minutes and then place the lid on tightly.
Let them sit overnight or for at least 8 hours.
Store in the fridge for up to 1-2 months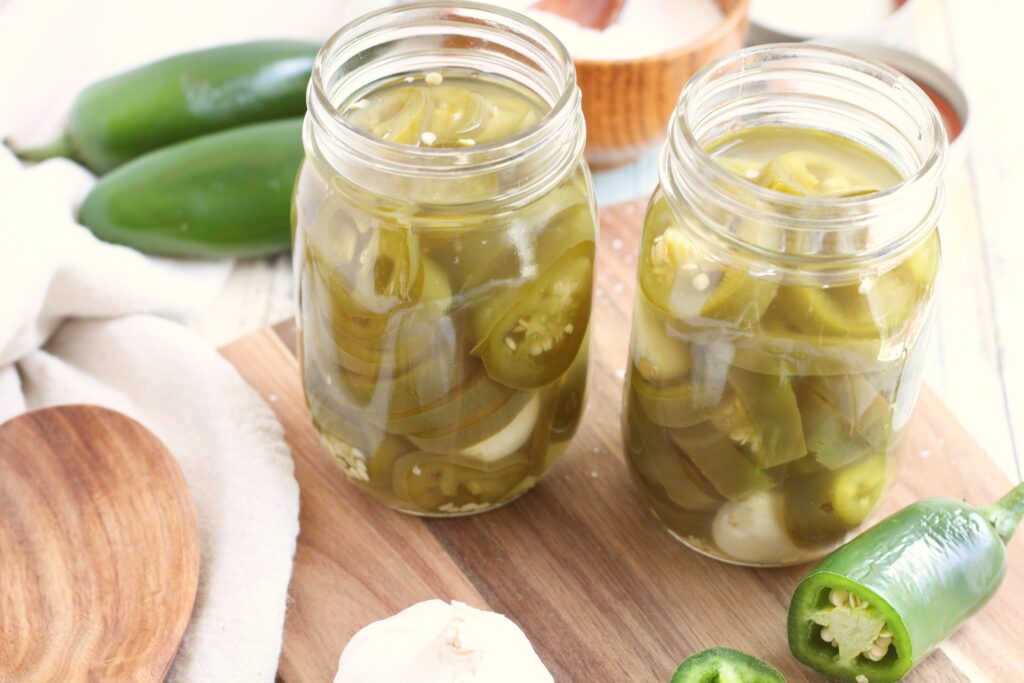 TIP: Fresh jalapenos are hot! The juice can get under your nails and get into your eyes or transfer to other things after making this recipe. I suggest wearing food. handling gloves (found at Walmart in a box for a low price). If you are not going to wear gloves, thoroughly wash your hands and under your nails. Wile the area, utensils and cutting surface thoroughly to remove the heat. If you use a cloth to clean up, rinse that thoroughly as well.
Enjoy your fresh, homemade, pickled jalapenos!