*This is not a sponsored post. This post does contain affiliate links. Opinions belong to jenny at dapperhouse.
A HUGE giveaway for $200 dollars to spend at Lush Decor? That's right! (I am so excited for this!) Lord knows that you will get a LOT for this amount of money! You make over an entire room!!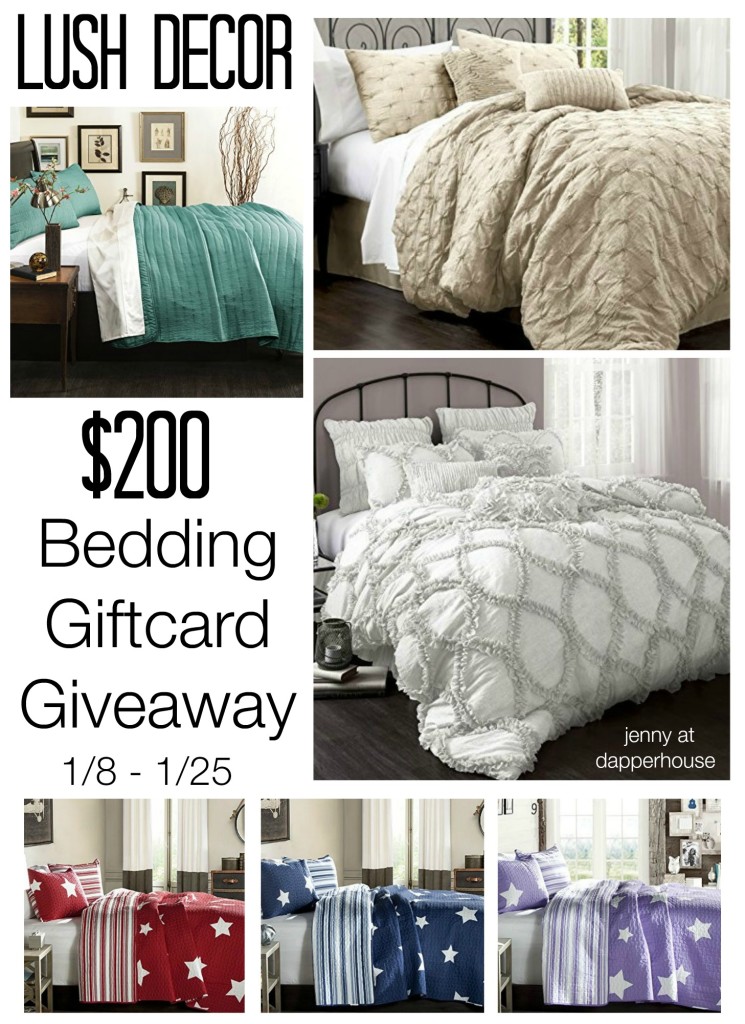 I like to have seasonal bedding. Not themed for Easter or anything (ha ha) but I do like to have different looks for various times of year. I like light,crisp, white on white cotton in the summer, something more traditional in the fall. Right now I have a red floral duvet with a big decorative roll pillow that is striped white and red like a Christmas candy (not as cheesy as it sounds). You know that I love deals but only with quality. This is why LUSH DECOR is one of my favorite places to shop for bedding! Curtains, shower curtains and pillows along with the most gorgeous comforter and quilt sets around.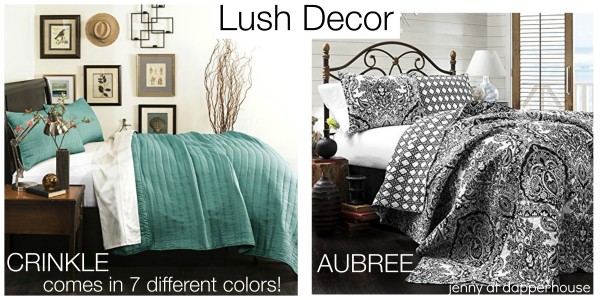 I first found them in Bed Bath & Beyond and Kohl's (among other stores) and then looked for them online so I could see the entire stock of products and get the lowest prices direct from Lush Decor.

Up to 70% Off Comfy Bedding on Lush Decor. Shop Now & Save!


Use code DAPPER01 to get another 10% OFF your order!

You can enter to win
a $200 Shopping Spree
at Lush Decor!
Lush Decor (not jenny at dapperhouse) is solely responsible for giveaway prize fulfillment. No social media platforms listed in this giveaway are associated with or supporting of this giveaway. Must be 18 years or older to enter. All entries will be verified before winner is announced. Prize will only be shipped inside the USA. Winner will be notified via e-mail and will have 24 hours to respond to claim prize.