I am so excited to join Cheap Is The New Classy for this Super Fun and generous St. Patrick's Day giveaway hop with the best prizes of the season! Try your #luck and visit each of the blogs below to win more prizes! Good Luck!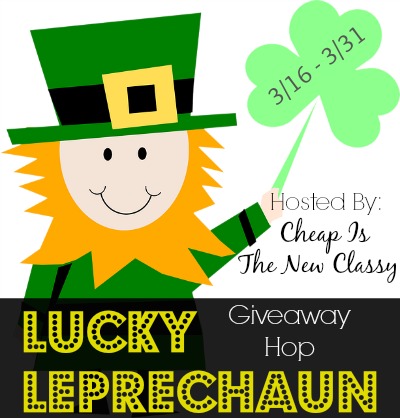 You all know that I love to post a lot of easy and fun crafts that you do with your children. And I love to share DIY posts with cute home decor and holiday projects. So I am super excited to be giving away a Spring Craft Kit that I put together for you. You can use it to make up coming crafts that I will be posting on my blog (because I gave myself the exact same kit). I bought a bunch of cute supplies for us 🙂 Here they are:
Chevron Washi Tape in black, turquoise, teal, yellow and rasberry
Spring Washi Tape in light green dot, purple grid, pink stripe, orange                                         stripe and light blue arrow.
Rainbow Washi Tape pink, red, yellow, green, blue, purple, gray & white
Scrapbook Paper 45 assorted sheets
Plus Buttons and Ribbons and Raffia and MORE!!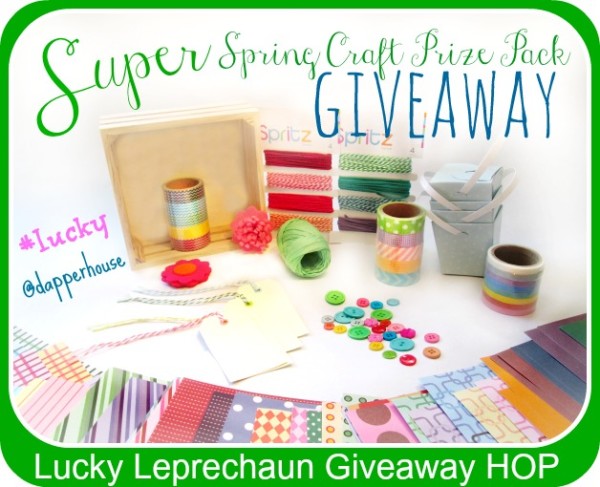 *Open to US Only. Must be 18+ to enter. Void Where prohibited.

Enter all the Giveaways on the Linky Below for Tons of FUN prizes.