I wanted to share with you something valuable I learned from a webinar that I attended hosted by Kristi Yamaguchi and Alpine Lace® Deli Cheese. Kristi was talking about living well, balancing being a mom and having a career. . . all the sorts of things that I talk about on my blog and deal with in my own life. She was so down to earth that listening to her talk and answer our questions was not only refreshing but truly helpful.  She was unscripted and real and I actually did have a light bulb moment during her webinar.
The main thing that I took away from Kristi Yamaguchi was that "It is not about doing it all, it is doing the best at what you choose to do". This is now my new mantra for this next phase of my life. I have spent most of my life being over scheduled and run ragged. I disappoint myself and others by taking on everything to prove that I am a worthwhile and capable woman. Unfortunately, my family gets knocked down the list of priorities and time for my on health? That rarely even makes the list.
Exercise is the one thing that I HAVE to do but rarely do. Kristi spoke about healthy eating habits and being fit. She was generous enough to gift me with coupons for lowfat
Alpine Lace Deli Cheeses
, a One Line a Day Diary, and a hot
new yoga jacket
from her clothing line Tsu. Ya. This is certainly a fun and motivational way to start making time for myself at the gym and recording my daily progress.

The best news ever. . . 
YOU Get the chance to win the Same Prizes as I did!
You can win a 
Tsu. Ya Yoga jacket in black size medium $108 value
One line a day journal $17 value 
coupons for Alpine Lace Deli Cheese 
As well, I have discount codes for you to use while shopping Tsu. Ya Brand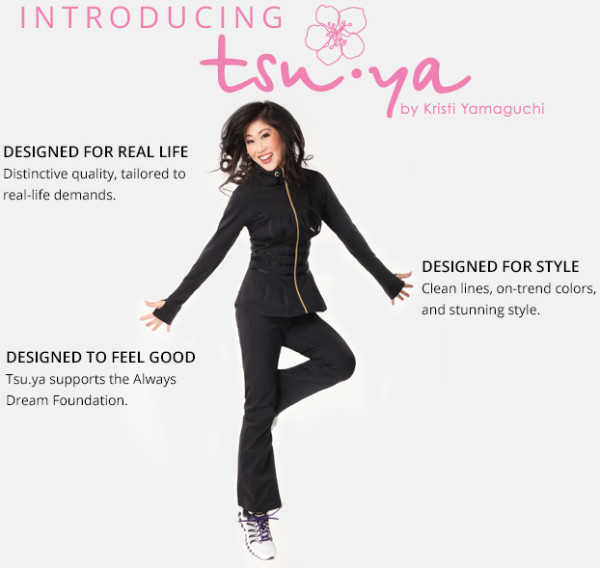 CODE: SPR1410
OFFER: $10 off any order of $50 or more
NOTE: Offer code required. One time use only. Offer cannot be combined with any other offers and does not apply to shipping, handling, or taxes. Offer code expires 06.30.14.
HOW TO ENTER:
simply leave a comment telling me a life change you would like to make to help you live a healthier, happier life. Leave your email address or link to fb so that I can contact you if you are the winner 🙂 
*Winner will be chosen April 23rd 2014 at 7 pm CST. by random.org. and announced
Here on facebook
. Jenny at dapperhouse is not responsible for prize fulfillment. Thank you to my sponsor "My Life Ingredients".