*If you order from me, I will get paid a portion of the sales through affiliate links. 
Do you love light blue? Me too! Here are some of my favorite accessories that are shiny, sparkly glamorous and light blue. From jewelry and hand bags to shoes and trinkets, you can treat yourself to a well deserved gift that will make you look and feel incredible. Which one is it going to be? Let me know which ones you love in the comments section at the end of this post. (Click the pics to get more information on each delightful piece.)
Make a Statement
Dazzle 'em
I Feel Pretty
The Lap off Luxury
Kate Spade Cobble Hill Shoulder Bag
Some Pep in Your Step


A Splash Of Color and You are On Your Way

Seeing Life Through Light Blue Colored Glasses

Which are your favorite Light Blue Accessories?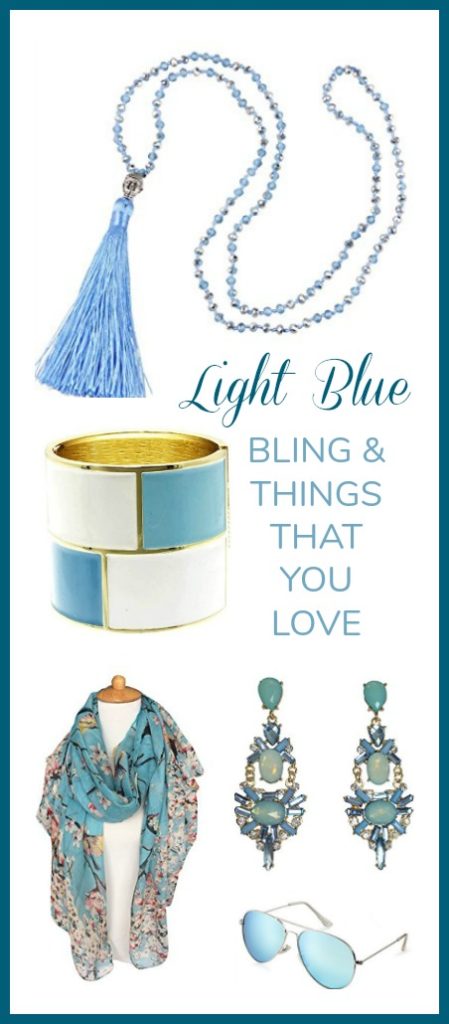 Let's Be Friends on Instagram