This is not a sponsored post. All opinions are my own.
My family loves Old Bay Seasoning. It goes way back some generations too. I use it pretty much every time I make fish and I sprinkle it on my veggies. (It is especially good on cold celery sticks!) I was giving a friend a recipe of mine and was surprised that she had not heard of this delicious and versatile blend of spices. I thought that I better put it #ontheblog to spread the good word! Today I used Old Baywhen making chicken salad for the family's lunch out of the leftover rotisserie chicken and thought that this was a perfect opportunity to share.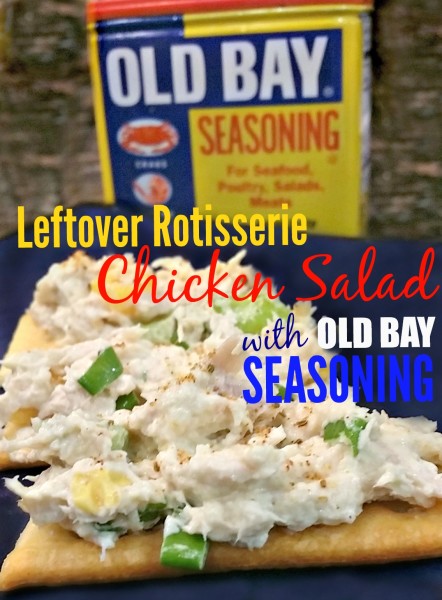 What you will need:
half of a rotisserie chicken (@ cups shredded)
1/3 diced bell pepper
1/4 cup scallions or green onion
1/3 cup finely chopped celery
1/2 cup mayo
1 T mustard (I used yellow but use your fav)
1/2 tsp Old Bay Seasoning
This is how to make it.  (It is really fast and easy.)
1. Shred the chicken from the leftover rotisserie chicken into a mixing bowl.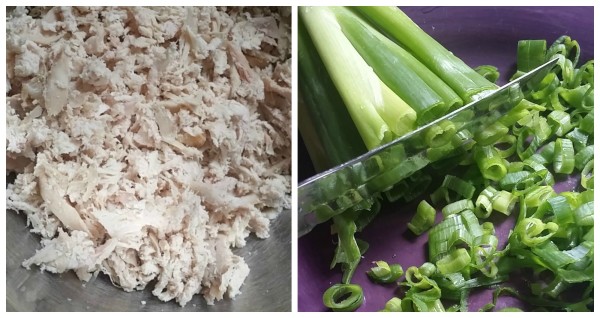 2. Dice bell pepper, green onions and celery. Add to chicken.
3. Add mayo, mustard and Old Bay to bowl and mix all.
4. Spoon onto crackers (like I did) or onto bread for a sandwich.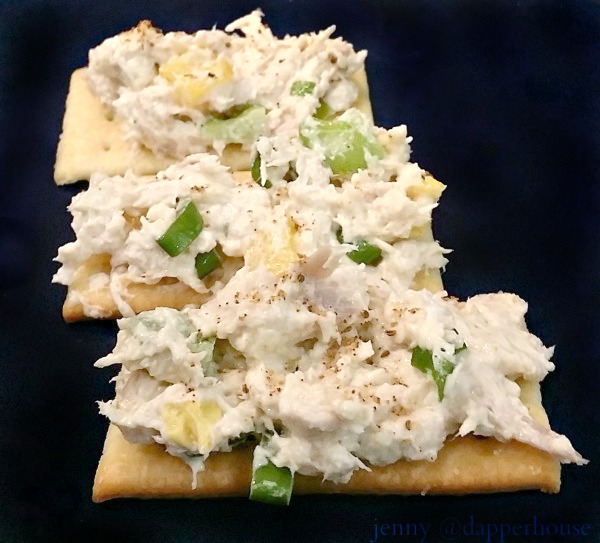 TIP: Since my family loves Old Bay Seasoning I sprinkle more of it on the crackers before serving. You might love this too!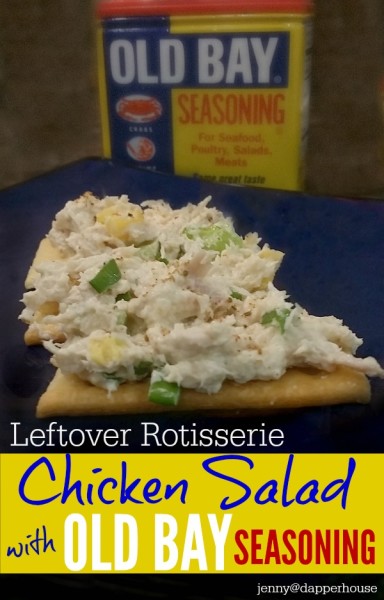 Have you tried Old Bay?