*This is not a sponsored post. Opinions belong to jenny at dapperhouse
I love helping my children learn to appreciate the little things. I want them to know that there are 1001 ways to show someone you care that will never cost a thing and that will mean more than all the money in the world. I want them to recognize that love can be found in the smallest details and can be shown with a little bit of effort and thoughtfulness. This snack is just one of the ways that I can make a mark on my children's hearts by going that extra mile to put together a healthy snack that says "I love you"! I want to share it with you so that you can share some tasty love with someone special that you adore. Here is how to make this strawberry banana snack mix.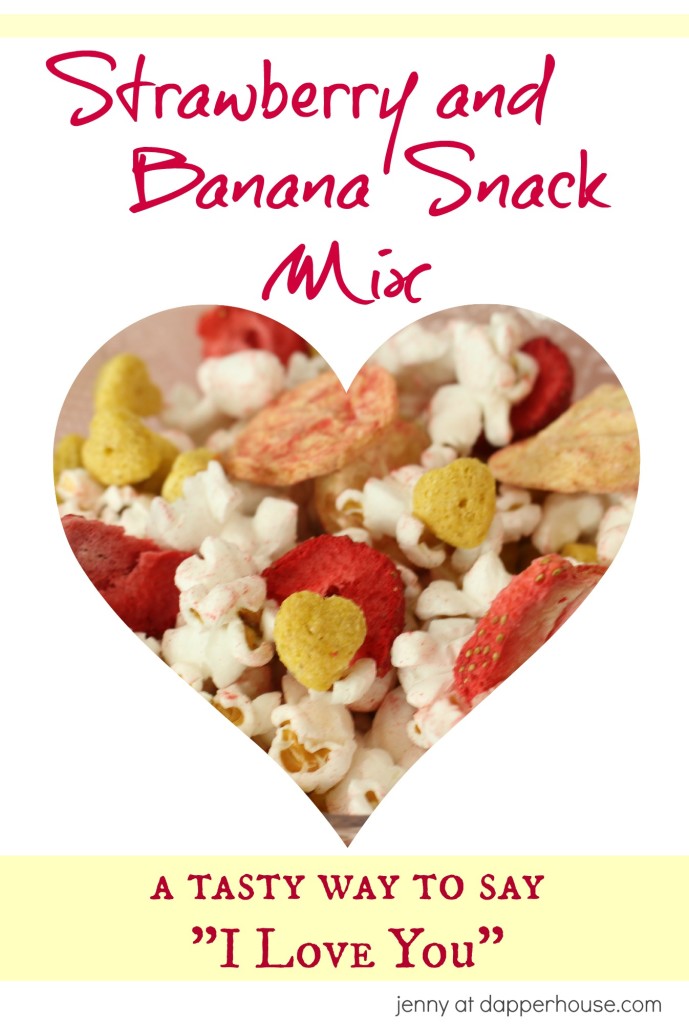 How to make this snack mix: 
You will need some air popped, plain popcorn to start with.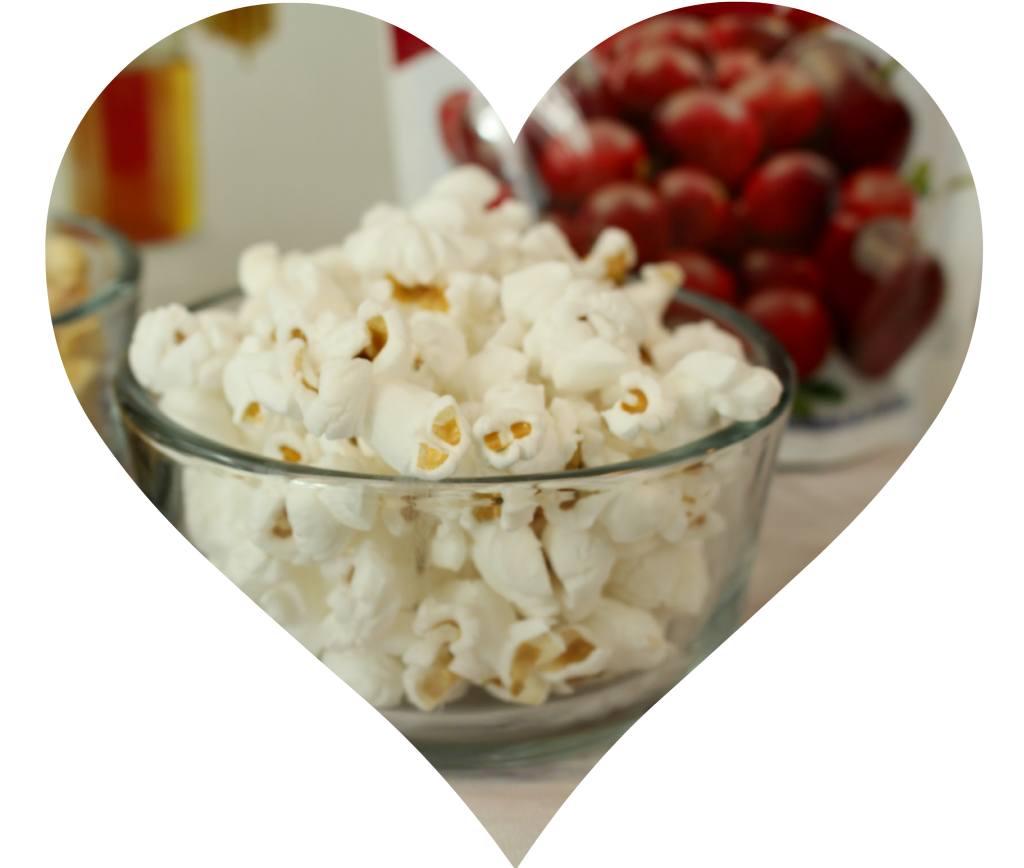 Add dried cranberries or dried cherries.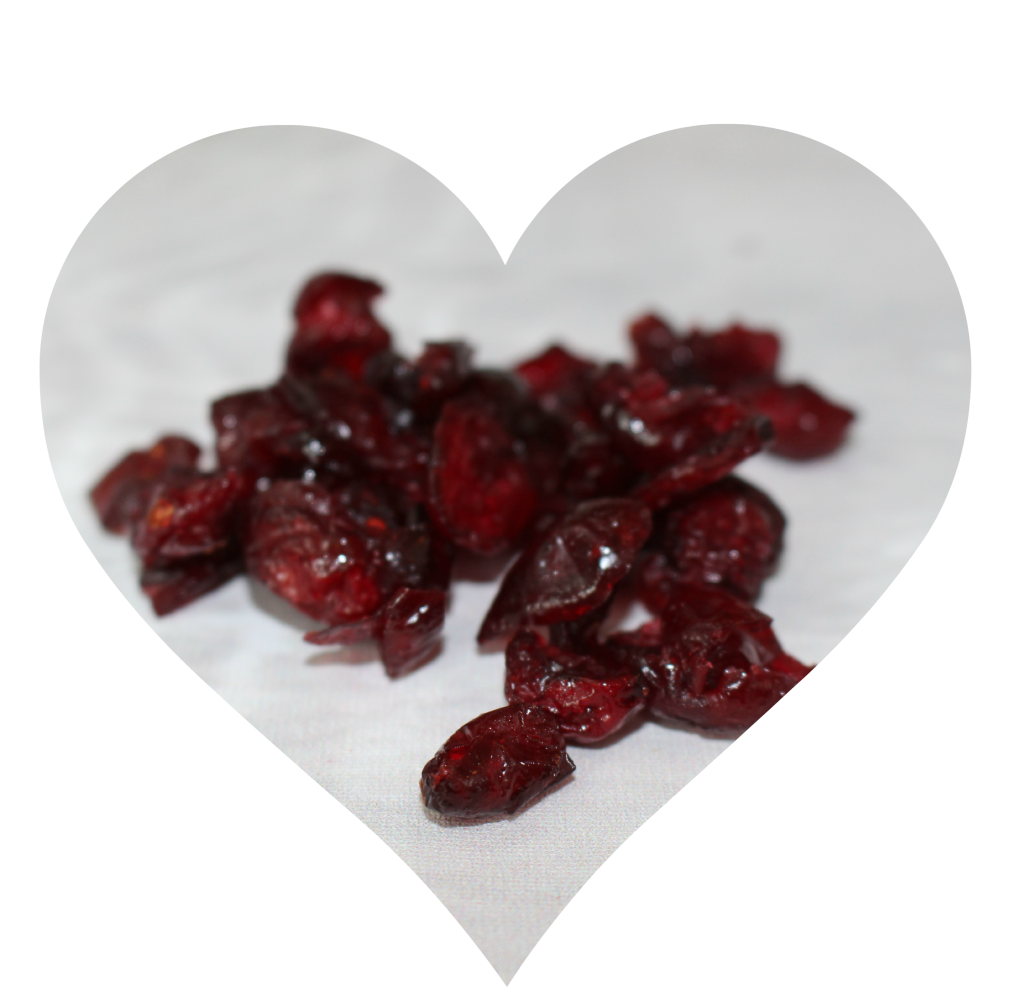 Add freeze dried strawberries and bananas.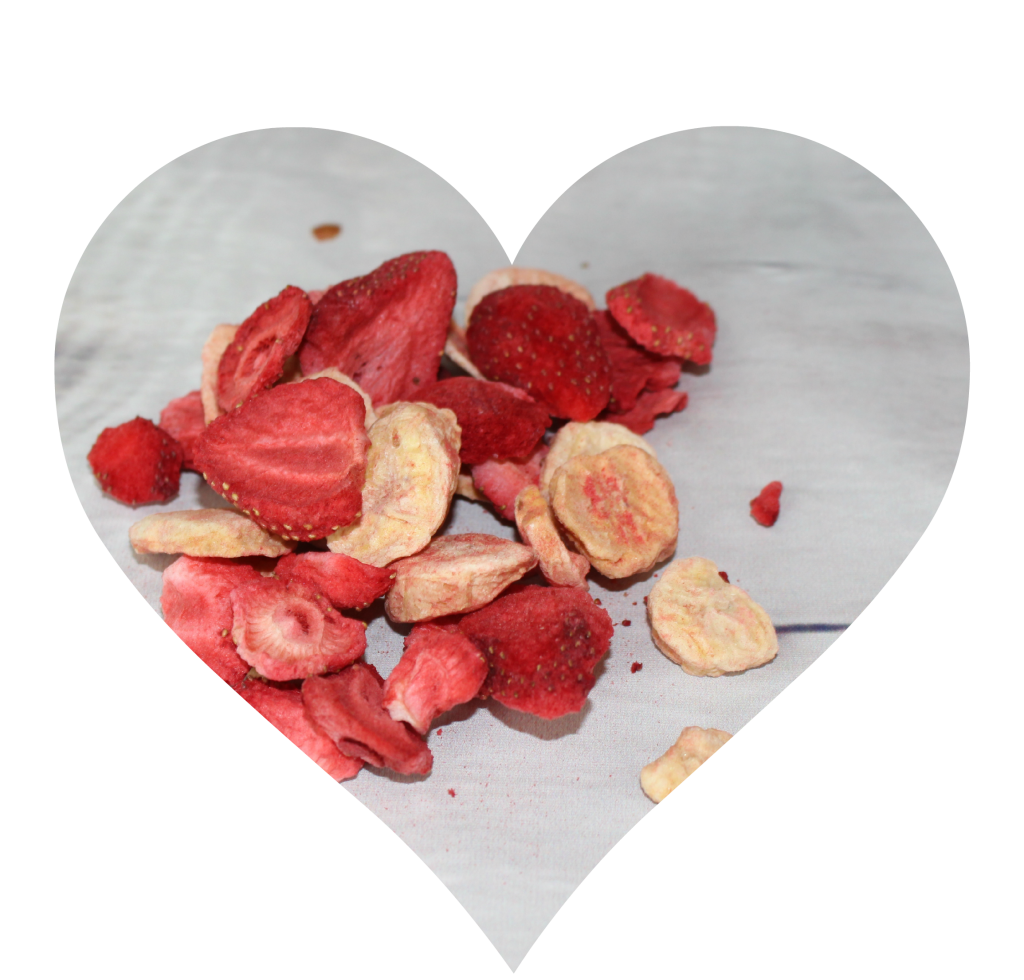 Add Kashi brand Heart to Heart cereal.Mix and enjoy!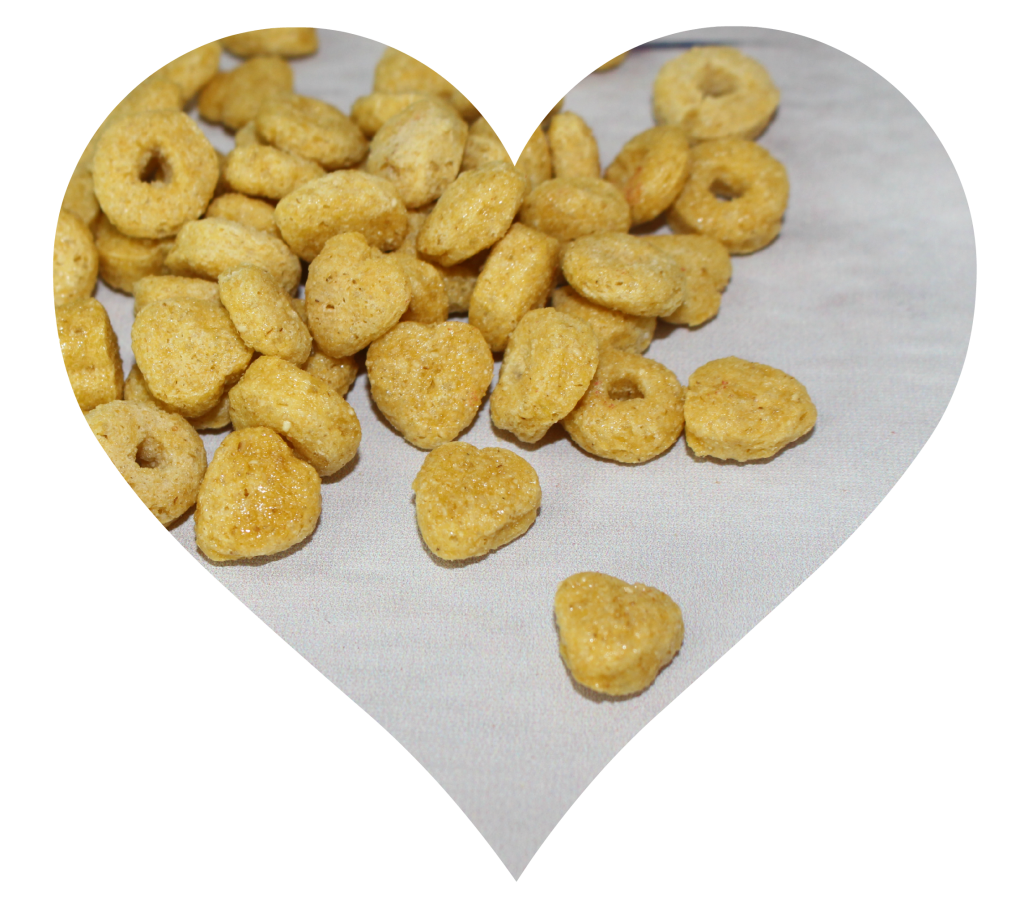 You can also add some Teddy grahams because they look so cute!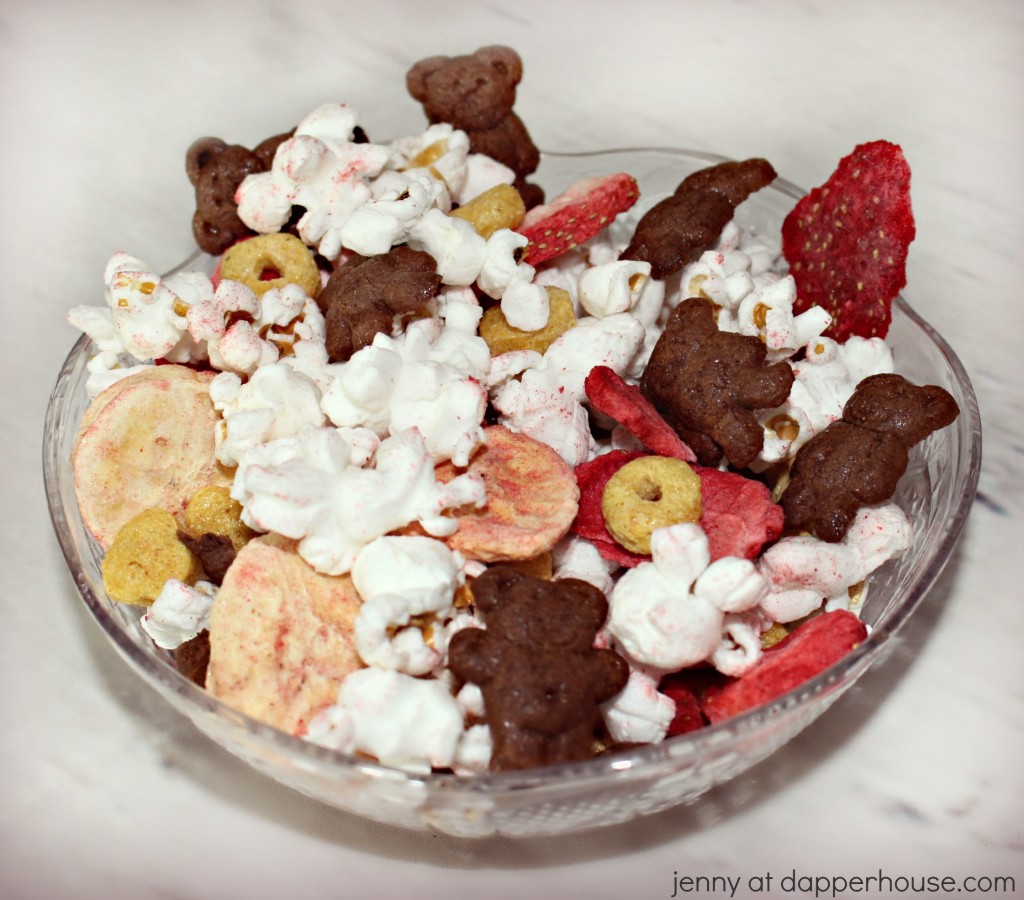 (I prefer the chocolate flavor with this mix).
What little things do you do to show your kids that you love them!