*This is not a sponsored post. Opinions and content belong to jenny at dapperhouse.
This is a fun activity to help teach children the concept of texture. It is a fast and easy project that has a lot of impact and influence on kids! With only a few supplies from around the house and a piece of paper you have another activity to do with your child in 30 minutes or less.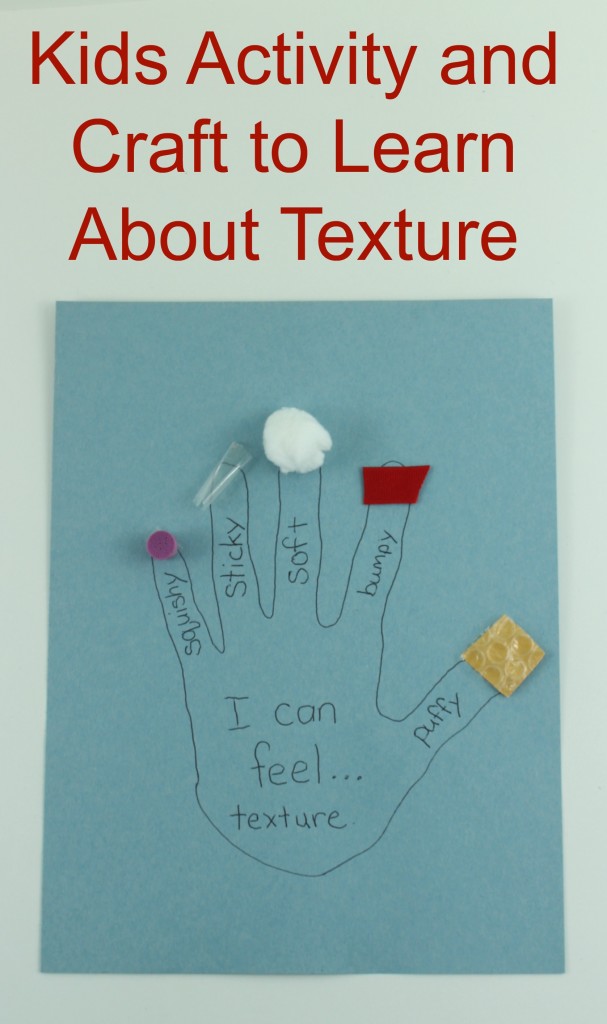 Outline your hand on a piece of construction paper. The bigger the hand the easier it is for little ones to have enough room to write. Certainly you or the kids can trace their own hands and you can help them write in the words.
Put out supplies that have different textures such as:
cotton balls, ribbon, sticks, tape, bubble wrap, crinkled aluminum foil, various types of paper, fabric and ribbon, etc.
You will want to provide as many small items as you can to represent various textures.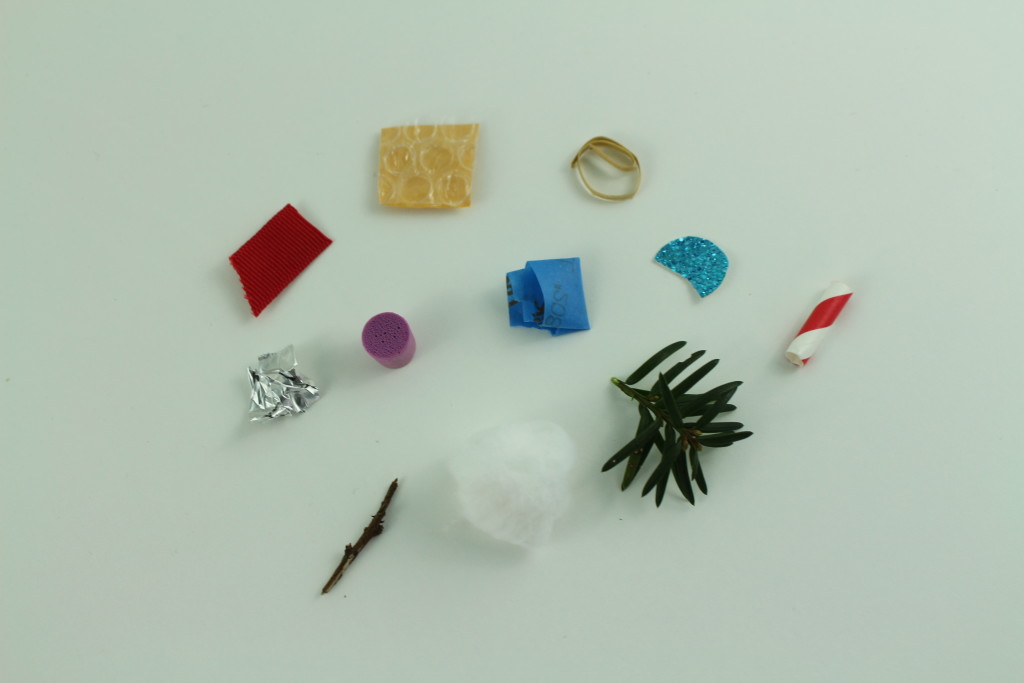 Help children talk about the labels we use to explain the feelings of textures. Have them pick 5 of their favorites to use on their hand. Assists them (if needed) in gluing one texture to each finger and label each one with the word that best describes the texture.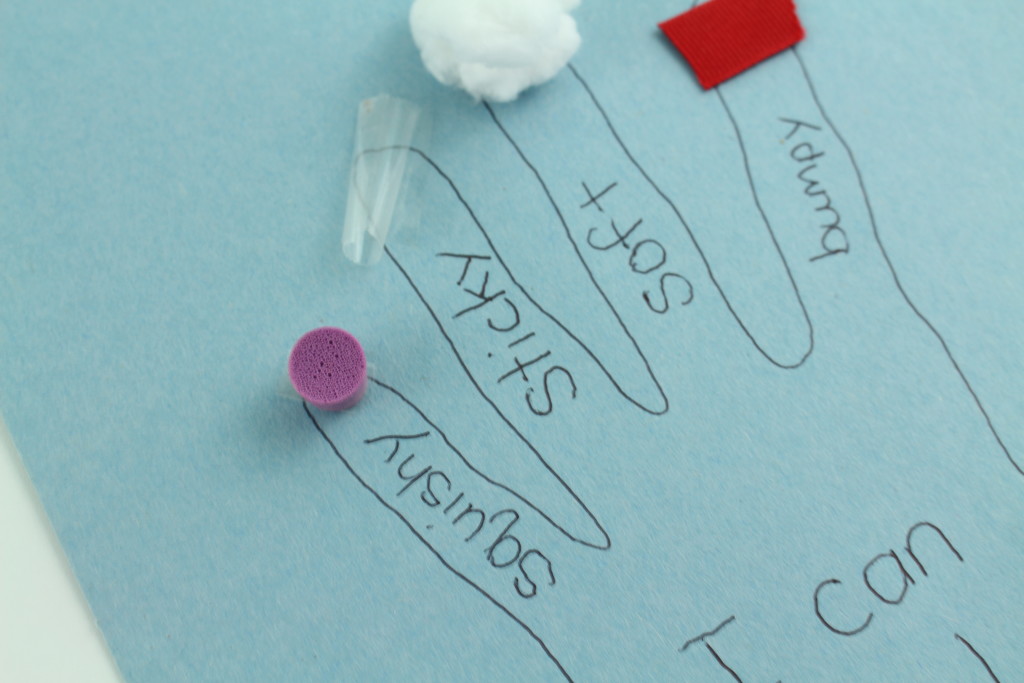 On the palm of the hand write, "I can feel. . . texture."
This is a fun activity for learning and also a great one to share with parents and family if you are going to use this in a classroom or child care.