I love the idea of decorating eggs, but I am not really a fan of dye. When I went to Art Day at my son's school they were making art from Russia and one of the projects were Faberge eggs! I thought that this would be really fun for a new spin on the family getting together to color Easter eggs. Being a crafter, this is right up my alley and it is sparkly and shiny too!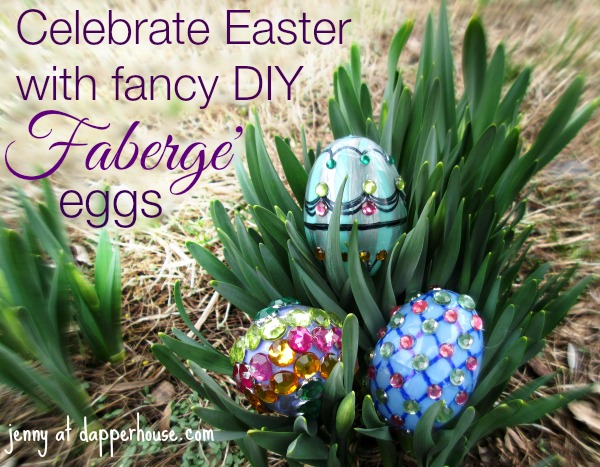 What you will need:
plastic Easter eggs
permanent markers
glue gun
gems (And other embellishments like ribbon, buttons, sequins. . . )
pics of faberge eggs for inspiration
Here are some of the pics that my family and I used for inspiration. . .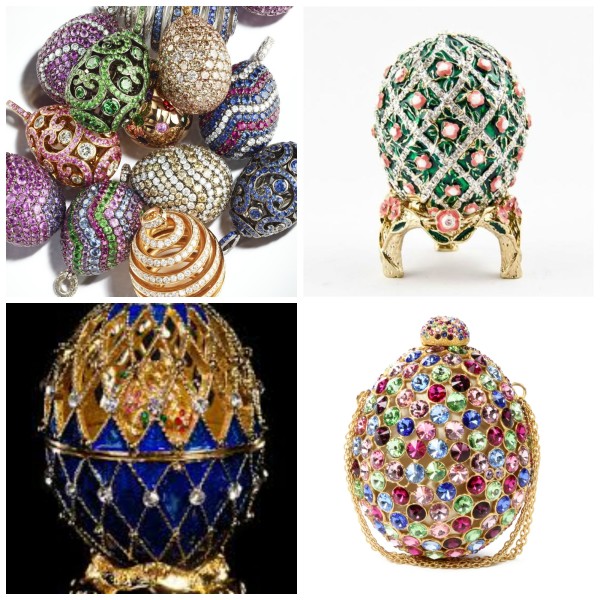 Aren't they gorgeous? It takes a lot of work to put that many gems on an egg. It is also a lot of work getting the designs straight on the eggs. There were quite a bit of engineering and math discussions during the planning and drawing stages. Here are the 3 easy steps to decorating your Faberge Inspired Easter Egg.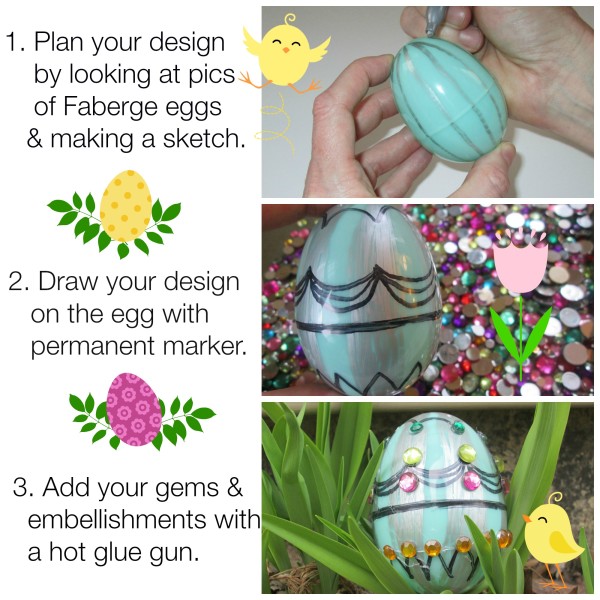 Here are a few of the eggs that we created. . .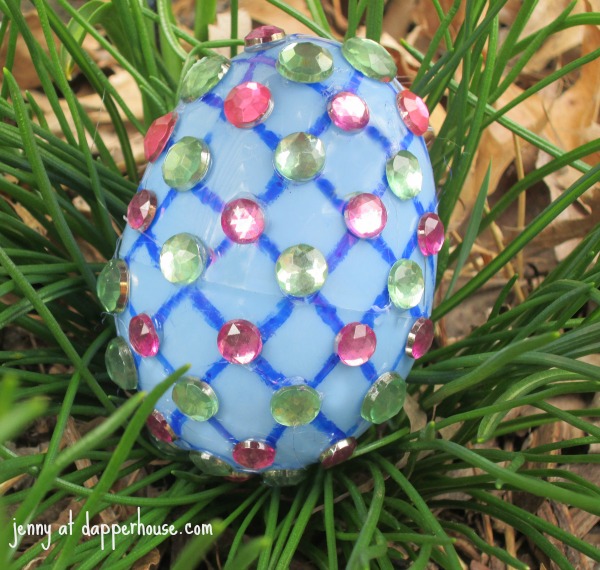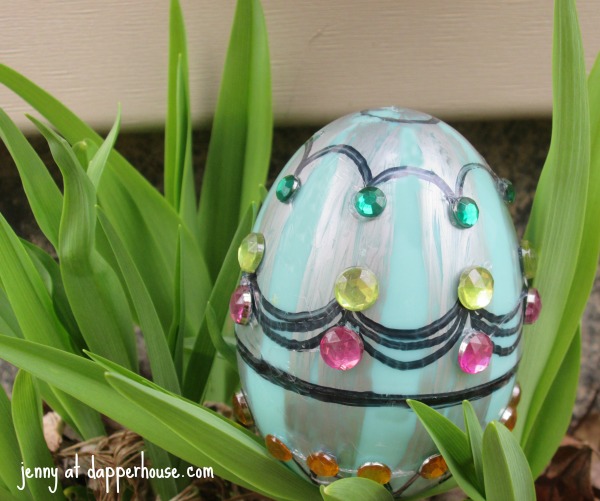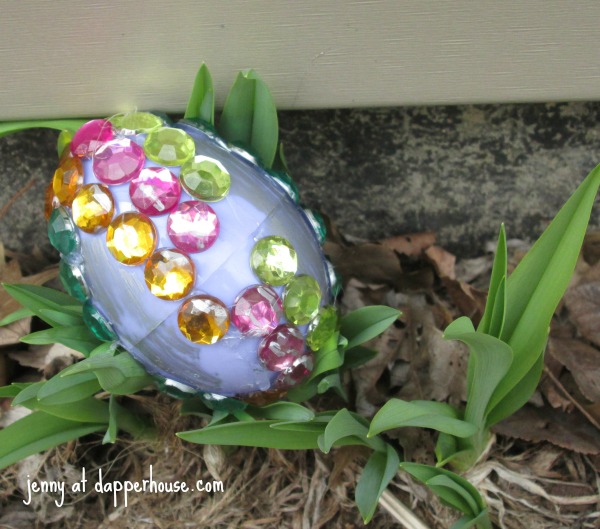 Won't it be fun to find these Easter morning?
TIP: For little ones who should not be near the hot glue gun, cut them out a paper egg and let them decorate it using white glue to adhere the gems. You could also follow along with your young child and make a replica of their egg on plastic as they create the design on their paper.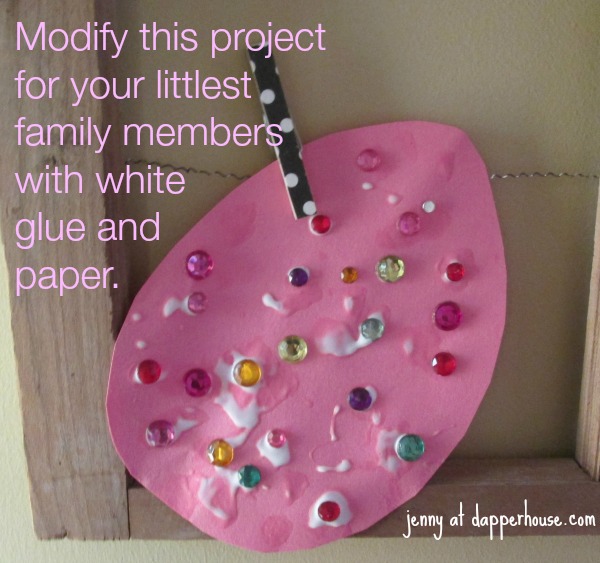 Lets be friends on  instagram and share our holiday and seasonal FUN.
For more fun, delicious and creative EASTER posts visit my friend's blog too!!