Every year we have a neighborhood chili cook off. The men in the neighborhood make chili for the competition and the women make sides and desserts to share. So many neighbors come and enjoy the beginning of fall with warm chili and cider and each other. I am a vegetarian but so are a few people from our neighborhood so I usually have at least one to try. This year it was so incredible that I begged for the recipe, but I found out that the cook who made it whips everything up from scratch and doesn't use recipes! I was disappointed but not long after that day, the neighbor sent me the recipe in my email and I was SO EXCITED! It was so kind of him to go back and figure out what he did and what he used to make this chili so delicious. I made it right away and have been enjoying it so much that I wanted to share it with you! I got Keith's permission of course, so here it is; Kinch's Autumn Harvest Vegetarian Bourbon Chili.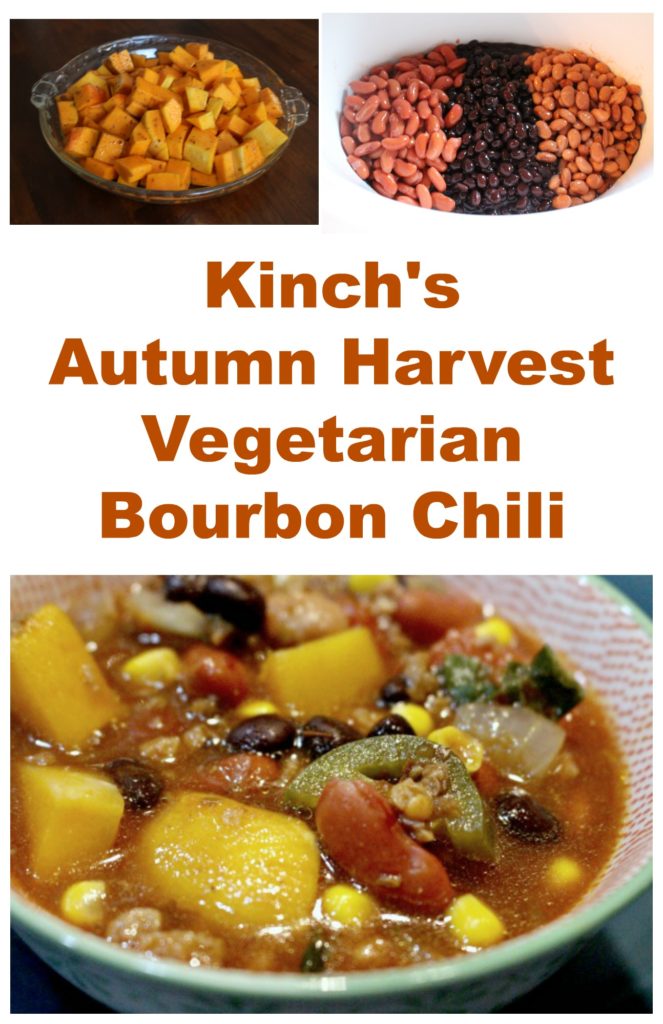 What you will need:
1 large onion (chopped)
1 cup bourbon
1 can of drained black beans
1 can drained kidney beans
1 can drained pinto beans
1 quart of vegetable broth
2 15 oz. cans of fire roasted tomatoes (chopped or blended depending on your preference)
6 chopped green onions
1 1/2 cups fresh corn
1 jalapeno pepper (you can remove the seeds and dice, but I use them sliced)
1 medium sized butternut squash (peeled, cubed and roasted)
2 T maple syrup
Olive Oil
Salt & Pepper to taste (1/2 tsp each)
3 tsp. Oregano
2 tsp. Ground Cumin
2 T mixed herbs (herbs de province)
2 T Chili paste (or powder)
I added a cup of vegetarian meatless "ground beef" substitute but this is optional.
How to Make: 
Roasting the Squash:
Pre heat oven to 375
Peel the squash and cut into cubes
Put the cubes into a mixing bowl with 3 T olive oil, maple syrup, mixed herbs, salt and pepper.
Toss ingredients in the bowl until all cubes are coated.
Place into a non-stick baking dish and bake in the oven for 30 minutes or until squash is almost soft.
Set aside.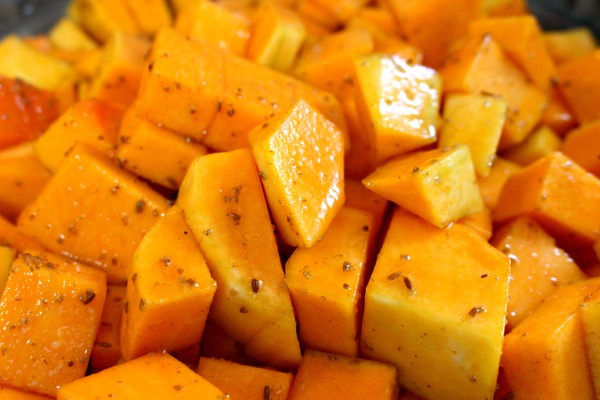 Making the Chili:
In a pot on medium high heat, saute onions, 1 tsp. olive oil a little salt and pepper and about 3 tsp. oregano.
When onions are translucent add 1 cup of bourbon. Cook and stir for about 10 minutes or until bourbon is mostly cooked off.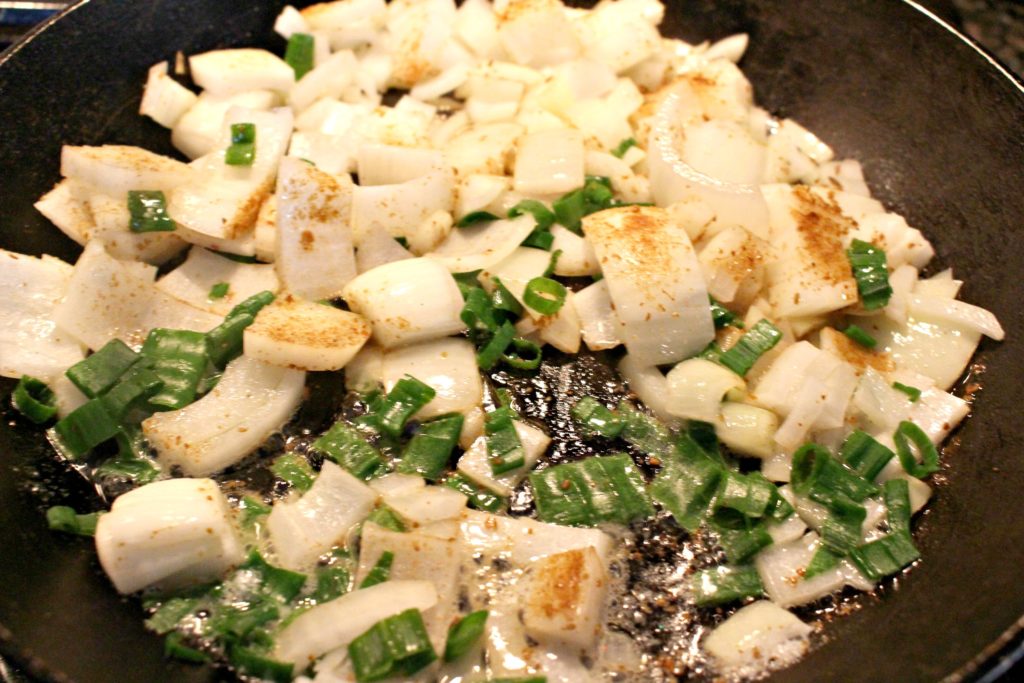 Reduce heat to Medium.
Add broth and tomatoes stir a bit.
Add all the beans and and the corn. Stir well.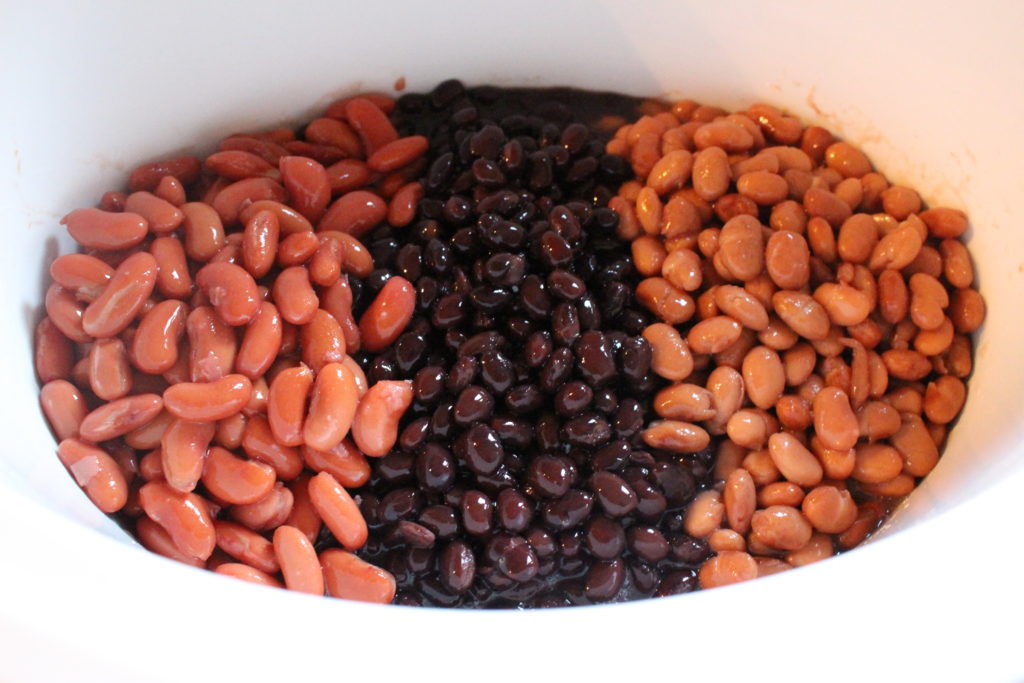 Add the green onions and jalapeno and stir.
Add 2 tsp ground cumin and 2-3 T chili paste and stir well.
Reduce heat to low and stir occasionally.
After 15 minutes, add the squash. (If you are adding a meat substitute add this now as well)
Let simmer for 30 minutes.
Let cool a little and serve.