Italian Sausage & Zucchini Galette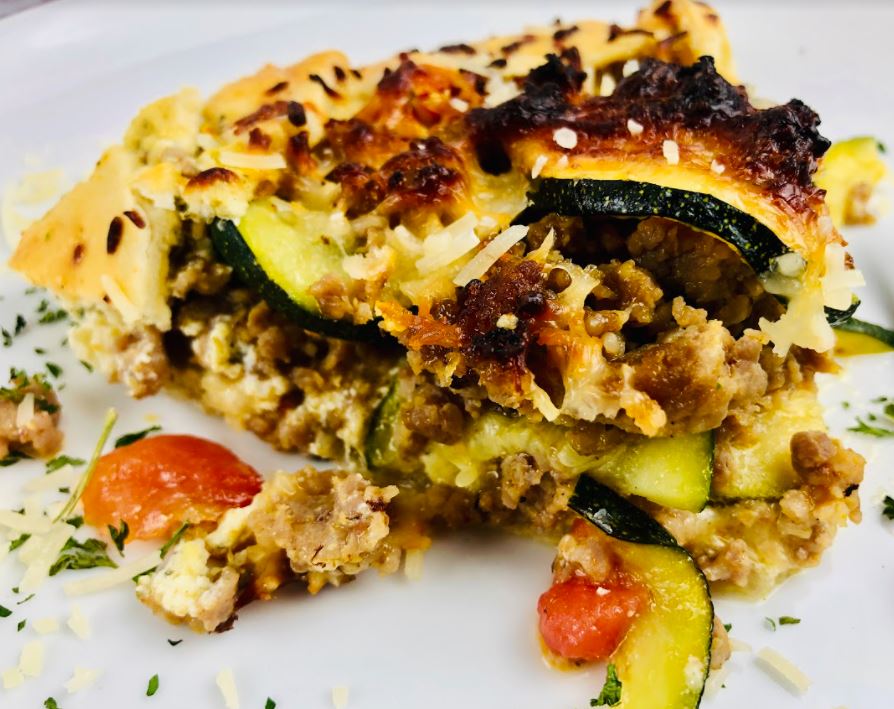 Ingredients:
1 pie crust, rolled out to 12"
1 lb ground sweet italian sausage
1 zucchini, cut to ¼ inch disks 
2 teaspoons italian seasoning 
½ pint cherry tomatoes, halved 
¾ cup ricotta cheese 
Salt & pepper to taste 
1 teaspoon lemon zest 
1 egg
½ cup fresh parmesan cheese, shredded
Egg Wash:
1 egg, beaten
1 tablespoon water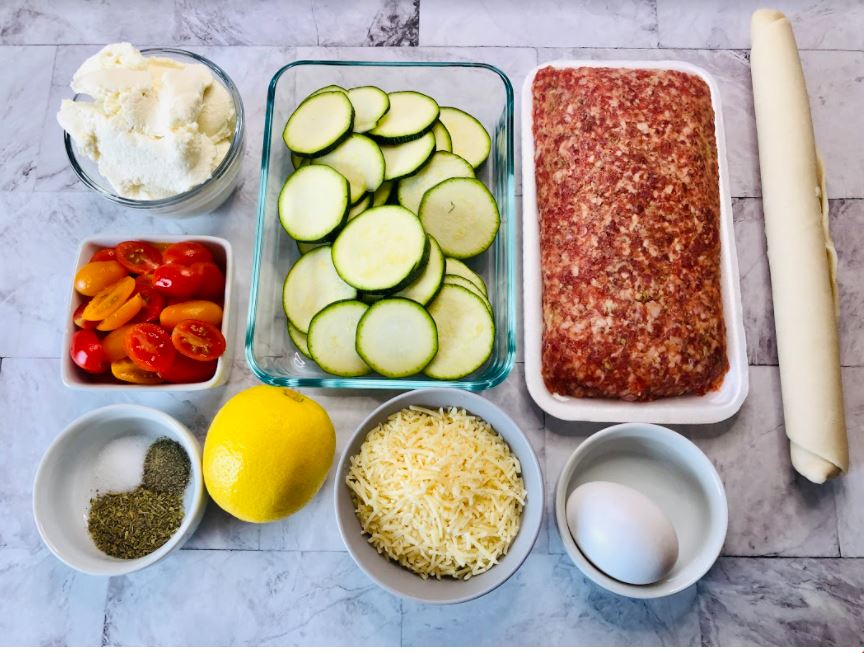 Preparation Instructions:
Preheat oven to 425, line a baking sheet with parchment paper 
Roll out or use premade dough to 12" and place on lined baking sheet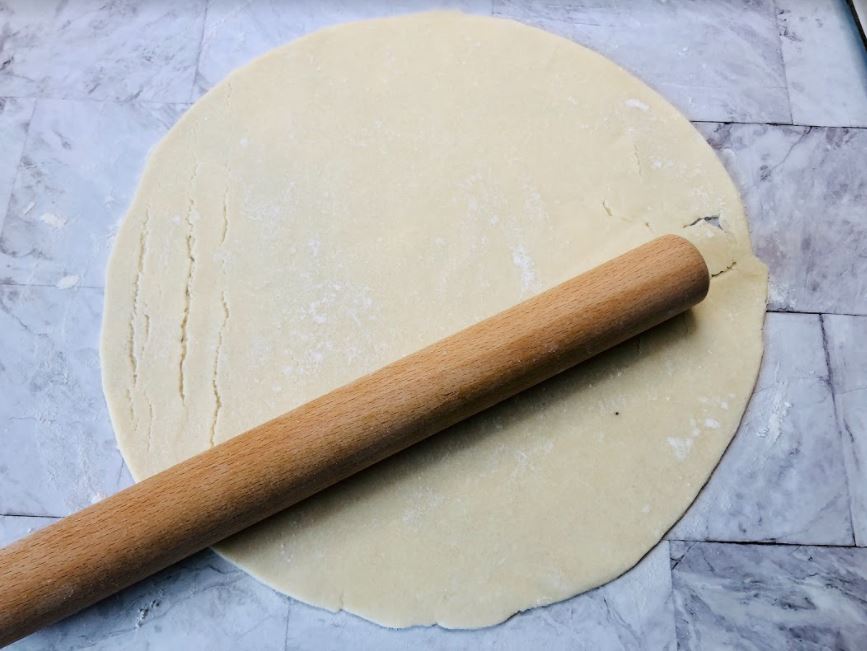 In a skillet brown the sausage and drain
Stir in zucchini and tomatoes, cook until veggies are soft 
Remove from heat and cool slightly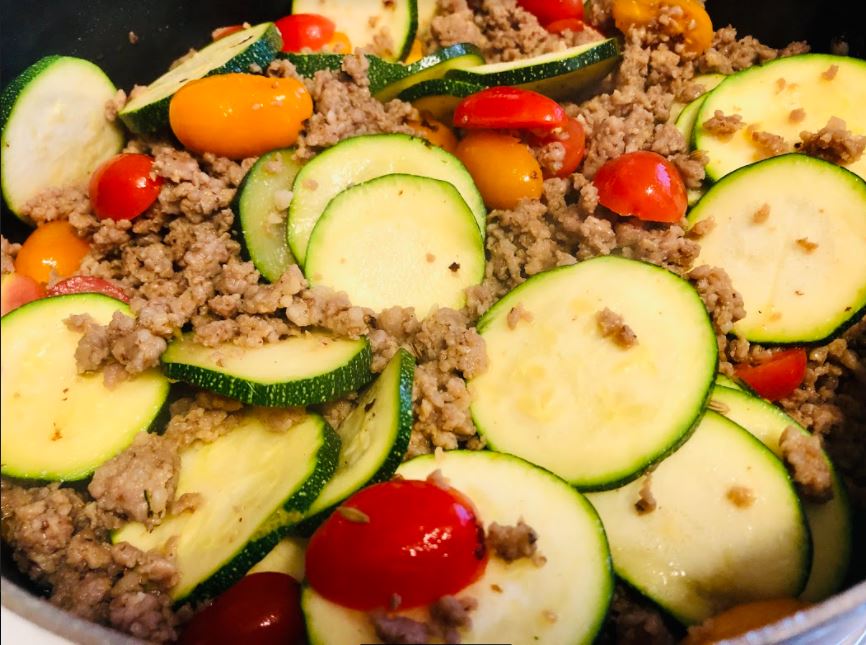 Whisk together ricotta, seasonings, lemon zest, and egg until well combined
Spread ricotta mixture on dough leaving a 2 inch border all the way around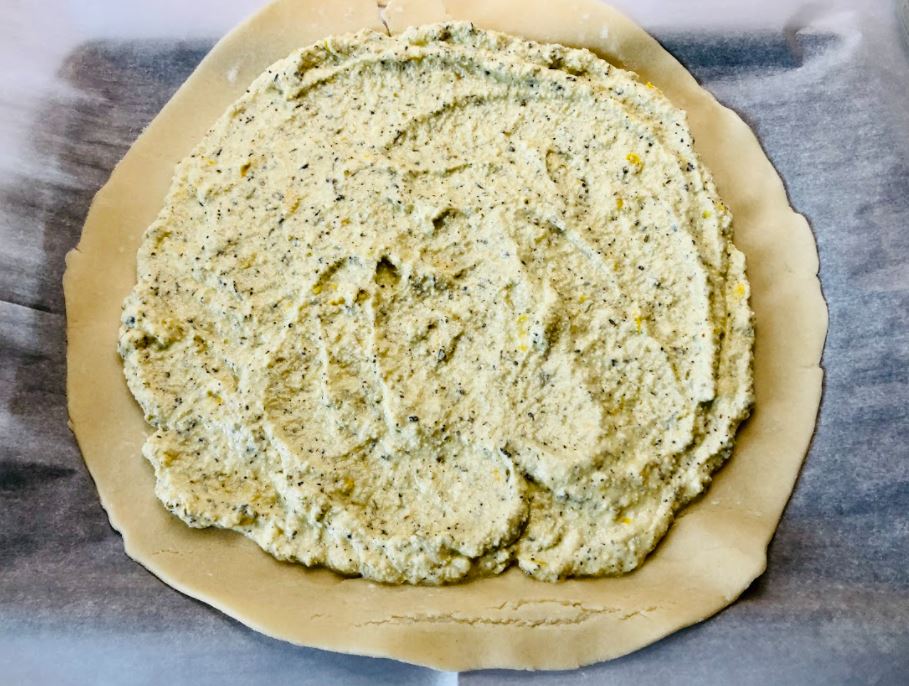 Sprinkle on half of the parmesan cheese 
Layer on sausage, zucchini, tomato mixture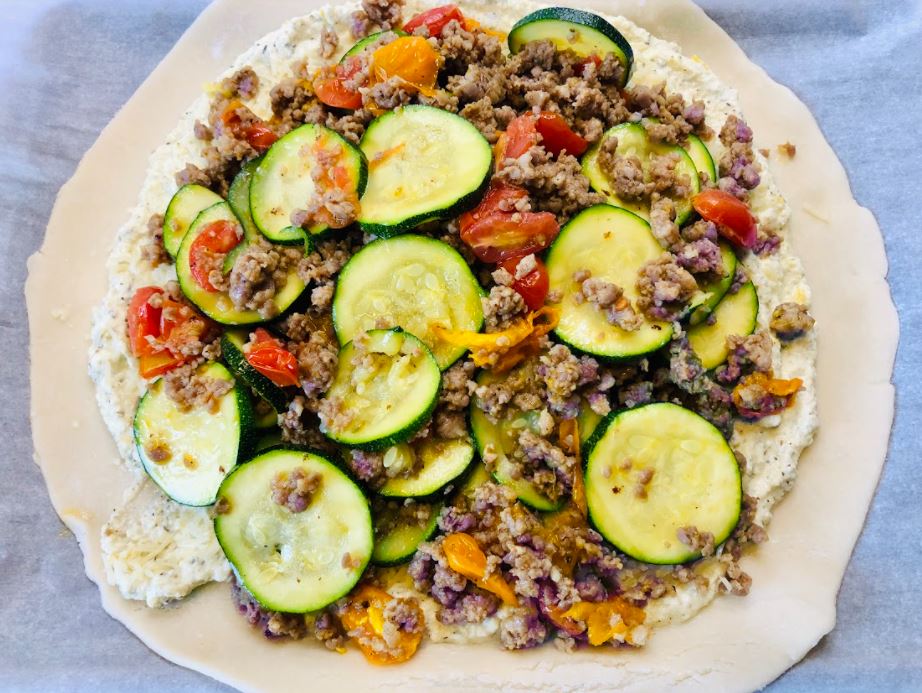 Fold the edges of the dough up toward the center
Whisk together egg & water and apply wash with brush all around the crust border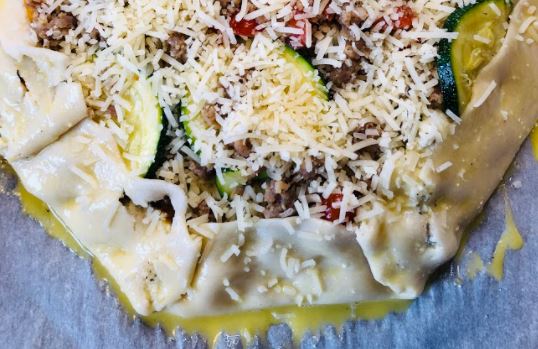 Sprinkle on remaining parmesan cheese
Bake 20-30 minutes until golden brown 
Cool for about 10 minutes before serving
Pin this now so you don't forget it later . . .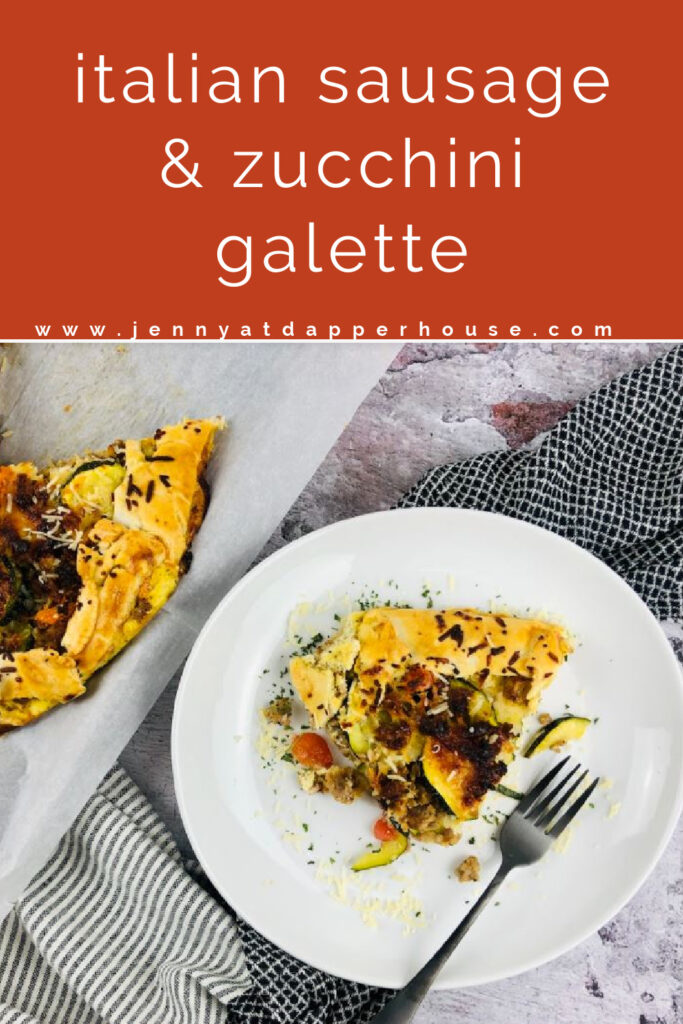 Coming next week is 20 Sweet and Savory Galette Recipes for you to make at home. You are going to LOVE these recipes from some of my favorite foodie bloggers.