For some, beauty is everything. And it is them that won't think twice about spending big to achieve their aesthetic desires. Ultimately, what really matters is attaining the best possible results — whether they are facial, tummy tuck, butt lift, or boob job results.

Getting the best breast implants really depends on:

who your plastic surgeon is
the type of implant used
which techniques are used to perform the breast augmentation
What are Breast Implants?
Breast implants are FDA-approved medical devices used to increase the size, shape, and overall appearance of the breast. Manufactured in various shapes, sizes, thicknesses, and textures — they suit the preferences of women seeking to enhance the look of their breasts. Breast augmentation is a popular surgery sought after by women between the ages of 18-50. It helps to restore breast volume, improves sagging, and may even boost self-confidence.

The Different Types of Implants
With the Plastic Surgery Institute of Miami, you can have your breast implant incisions placed over the muscle or under the muscle. Both techniques are safe and effective but differ aesthetically. These differences are linked to the type of breast implants and placement procedure.

Saline-filled and silicone implants are the two primary types of breast implants available. Each of them has a shell-like shape and one or more variations:

Round
Teardrop
Textured
Smooth
Gummy bear
Saline implants are shells that are inserted and then filled with a saline solution (salt water) to the required volume. One can adjust these implants after surgery as needed.

Silicone implants are made from a cohesive substance known as silicone gel and are supplied pre-filled and ready for breast augmentation. Saline implants are stiff while silicone is softer. They both provide a natural look and feel. The choice between the two comes down mainly to the look, feel, and level of breast projection desired. However, there are some unique advantages based on placement over or under the chest (pectoral) muscles.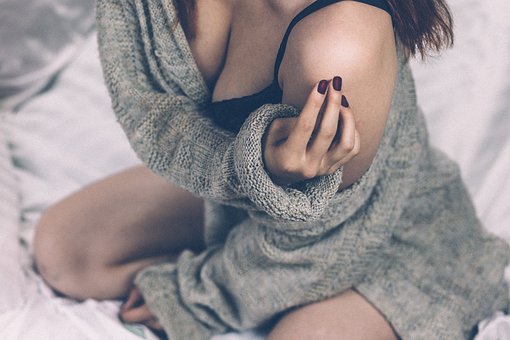 The Augmentation Process
Breast augmentation is a surgical procedure performed by a certified plastic surgeon. The surgeon may insert saline or silicone through tiny incisions over or under the chest muscle. Saline implants typically require a smaller incision since they are filled after insertion. Typically, you decide on the incision placement when the surgeon is tailoring your treatment plan. The location of the incision may affect the aesthetic outcome of either of these procedures.

Incisions and Implant Placement
A periareolar, infra-mammary, trans-axillary, or trans-umbilical incision may be selected when performing breast implant surgery. The decision on where to make the incision depends on whether the implants are being placed above or below the chest muscles. Other factors are the implant type used, the shape and unique characteristics of your breasts, and the risk of scarring. The muscles play a vital role in shaping the breast and how the implant responds when you flex or contract the chest muscle.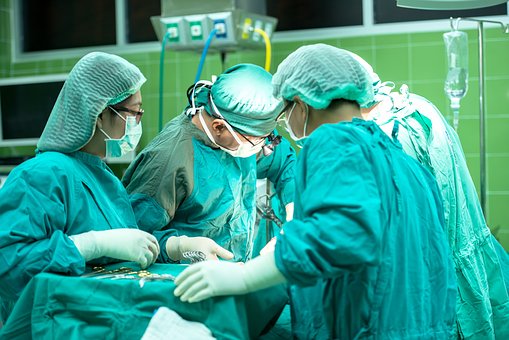 Over the Muscle
Also known as subglandular placement, the surgeon inserts the implants over the chest muscles but behind the breast glands. They typically use this approach for silicone implants and may be more suitable for women with sufficient natural breast tissue. Some main benefits of this technique are:

Easy to perform and less invasive
Allows for larger implants and more cleavage
Hidden scar
Appears firm and well-projected
No chance of breast distortion when flexing chest muscle
Reduced risk of damaging the nerves or milk ducts
Under the Muscle
With submuscular placement, the incision is made under the chest muscles. This technique may better suit women with little natural breast tissue or those inserting saline implants. These implants are stiffer in nature than silicone and require more pressure from the breast tissue to support them. The tissue helps give the upper portions of the breasts a sloped appearance and make them look more natural. Other benefits of the submuscular technique include:

Implants are covered by your own natural breast tissue
Breasts look and feel more natural as muscles disguise the implants
They move around naturally when touched or held
Less visible rippling
Less likely to sag or "bottom out"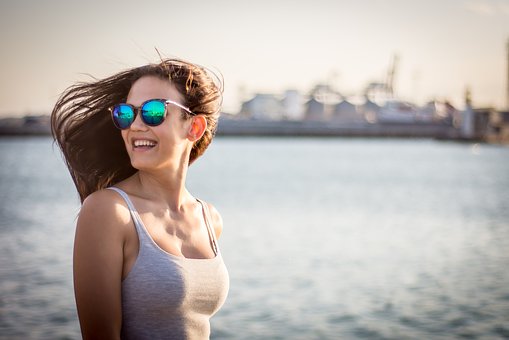 Saline v.s. Silicone Implants
A primary concern of women seeking breast augmentation is the risk of scarring. Intrinsic factors such as the muscle thickness or level of skin laxity may guide the decision on where to place the incision. Under-the-muscle placement usually reduces the risk of scarring. This is because a smaller incision may be required and can be easily hidden between the infra-mammary fold where the chest meets the breast.

Despite they both look natural, saline implants feel softer and more natural and assume the shape of the breast tissue. Using silicone means the edges of the implants will be noticeable through the skin. Because there is no distortion when flexing the muscle, silicone is better suited to active women such as athletes. Women needing more cleavage can achieve this by having silicone implants placed closer together during subglandular surgery.

With these implants, we often recommend a breast lift because of the potential of bottoming out. You can undergo a breast lift simultaneously with breast augmentation. Tell your plastic surgeon if you would like to do this combination surgery during your consultation and treatment planning.

Making a Consultation
Clients of Dr. Jason I. Altman, of the Plastic Surgery Institute of Miami, know that his reputation as a plastic surgeon is evident in his work & long-lasting results. He is board-certified in facial plastic and reconstructive surgery and is known around the world for his unique approach and use of advanced technology and techniques in many body and breast procedures.
Booking your consultation with this breast implant expert in Miami, FL is easy. Just call PSI Miami's office at 305-446-7700.