Friday, October 18, 2013
I love the ice cream themed sensory bins that I made. They are so fun and colorful. Although not shown, I used clean, empty ice cream containers to store the pom poms, Easter grass and colored rice. The cool thing is that not just the preschoolers, but even the boys and girl in the older elementary school grades LOVE to play with my ice cream bin! This one is for all ages and engaging family play for quality time together! Fun for birthday parties and sleep overs too!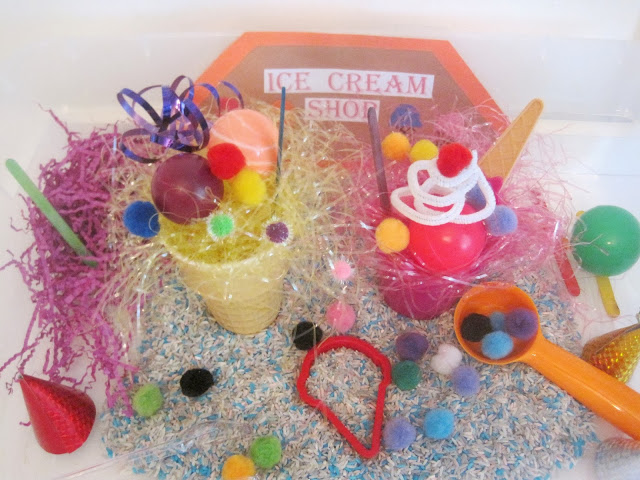 I bought party hats and cut them smaller to make 3D shiny cones. I twisted white pipecleaners to make whipped cream and put a pom pom cherry on top. Easter grass and shredded paper are great to fill the sensory box as well as the cups and bowls. glitter and ribbon and craft sticks make for extra fun but also provide discussion for learning – sorting, patterns, letter and number construction and more.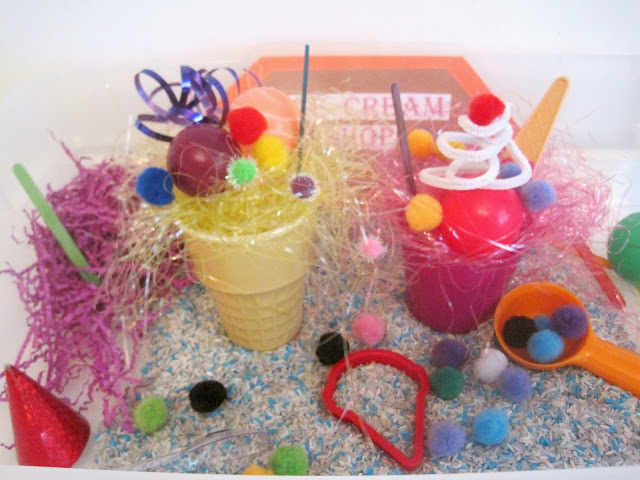 I cut some construction paper and printed out letters to make a laminated Ice Cream Shop Sign. I dyed / colored my own rice mix for this set. You can learn how do this fast and easy on this post.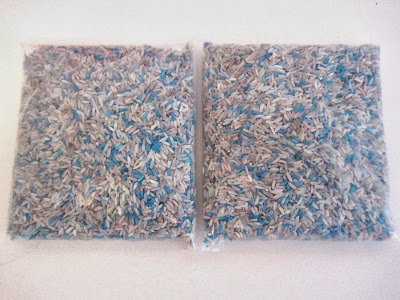 I included a real ice cream scoop for balancing and transferring the rice and balls. I included tongs for pincer grasp practice while moving and sorting small objects like pom poms. I added an ice cream cookie cutter to experiment with pressure, and make crunching sounds in the rice. I used ice cream cone themed cups, bowls and spoons that I purchased from ebay that really do add perfectly to the theme.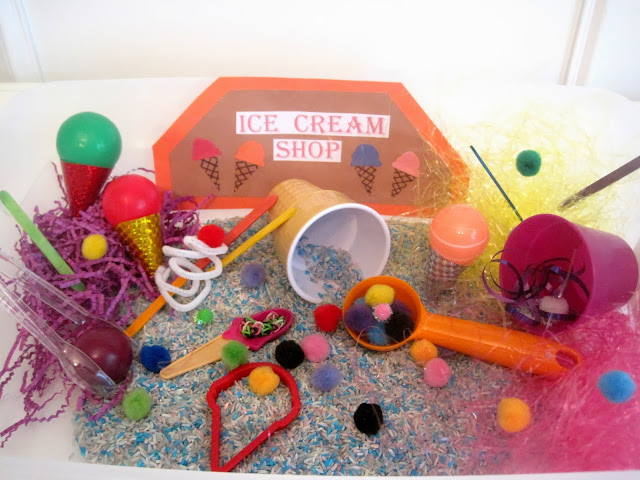 Have you made an ice cream themed sensory bin? Leave the link in the comments below so that others can take a look at yours too.