*This is not a sponsored post but does contain affiliate links. All opinions belong to Jenny at dapperhouse.
Are you trying to look and feel your best this Valentine's Day? Of course you are! Whether you are single and ready to mingle, having a hot date with your husband or looking forward to a girls night out, you are going to want to check out the best products to bring out your inner Valentine Vixen! But to do this I want you too agree that you will move a little bit outside of your comfort zone. For example, if you have never tried a bold lip color but always wondered how it would look, now is the time to try! If you are self conscious about a certain part of your body then accentuate something else like your chest with a push up bra or cool neckline. Think you don't have a great bust? Go with a wild print, a bold heel or a statement necklace that will blow everyone's socks off! There is no excuse for you to not feel fabulous and adventurous this Valentine's Day! This is a perfect holiday to try something new! Especially if it involves the shades of romance (and I don't mean grey)! With the right combination of flirty and fun you can celebrate the very best of this pink and red holiday that is all about love and femininity!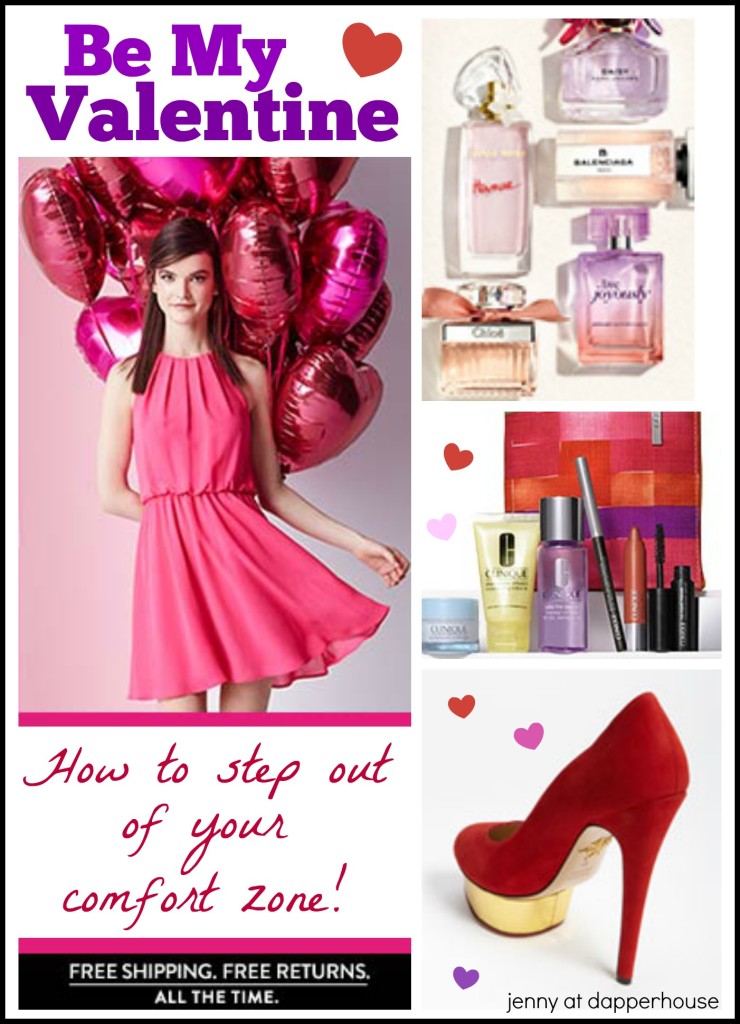 You have to have the right dress
It is all about the dress this holiday and if you don't normally wear pinks and red's this is the PERFECT time to experiment! Don't over pay for something that you are not going to add to your everyday wardrobe, but don't sacrifice quality either! Get something that represents you but takes your style a little bit out of your comfort zone! Get a dress from Nordstrom to keep it classy and save "slutty" for the bedroom.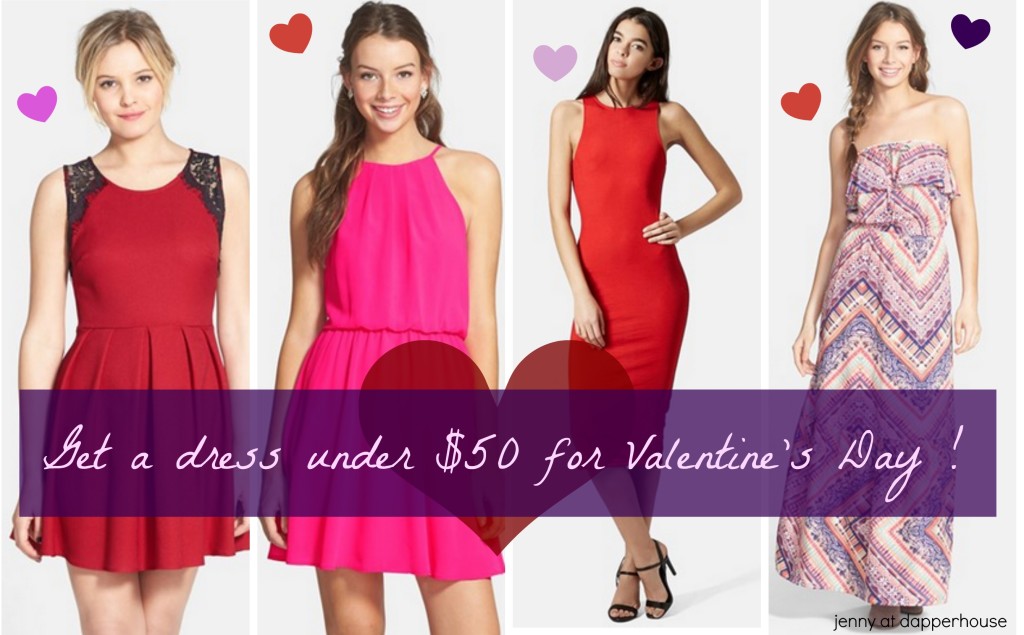 Shop Nordstrom for Valentine's Day dresses, starting at $46. FREE Shipping. FREE Returns.
Get your perfect skin and make-up
Oooooh-la-la do I love a fun deal! Especially the Clinique gift with purchase bags from Clinique. I love getting these sweet surprises to try new products and to have exclusive items at a discount. Fab bag right? And, it will match your new dress!
Receive a FREE cosmetics bag packed with seven deluxe beauty essentials with your $32 Clinique purchase at Nordstrom. An $85 value! FREE Shipping. FREE Returns.
Get a signature Valentine's Day fragrance.
I LOVE perfume and I have one that is my signature fragrance. But I can't tell you because it is my little secret! I am going to buy a NEW perfume for Valentine's Day to shake things up a bit and to try something new. I am going to get the Miss Dior fragrance that I have been coveting since December.
Up to 70% OFF Topshop at Nordstrom, while supplies last! FREE Shipping. FREE Returns.
Get playful and Romantic with your Valentine!
Wearing something new in the bedroom can make you feel more confident and fun. Buying and wearing lingerie is a great gift for most guys too. From tasteful and demure to red hor siren, there is something for everyone! Again, Valentine's Day is THE PERFECT time to experiment outside of your same old-same old routine!
What are you doing for Valentine's Day?