I have had our outdoor furniture and cushions for over 5 years now and with all the use and abuse, they look terrible! Someday when I have the cash, I will replace them with a beautiful print, but for now I needed a quick fix that will last for awhile. I needed a solution that would cover the sun bleaching, dirt stains and more! The fastest, cheapest and easiest way I thought to do it was to use spray paint. I bought one can to give it a try and found that the paint disappeared right into the fabric. Then I grabbed some of my leftover wall paint and it went on really well! After one thick coat and some drying time, the cushions looked incredible and they are weatherproofed too! Now when my kids spill their food and drinks, it will bead up and wipe right off. It is fabulous.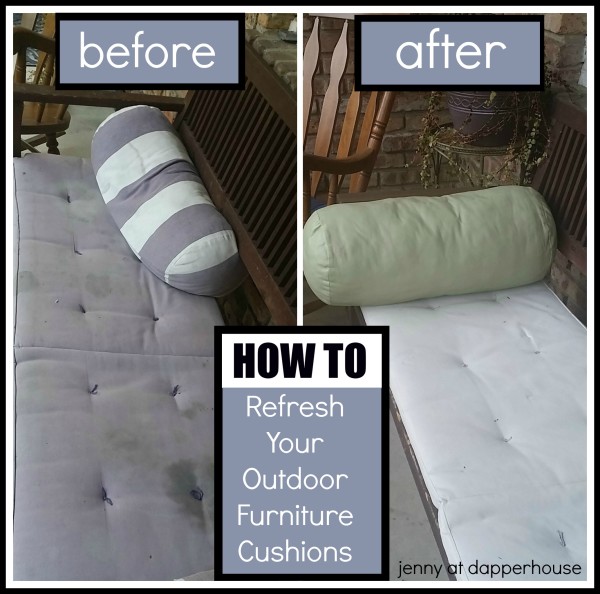 Here is what you need:
drop cloth
paint brush
leftover semi gloss paint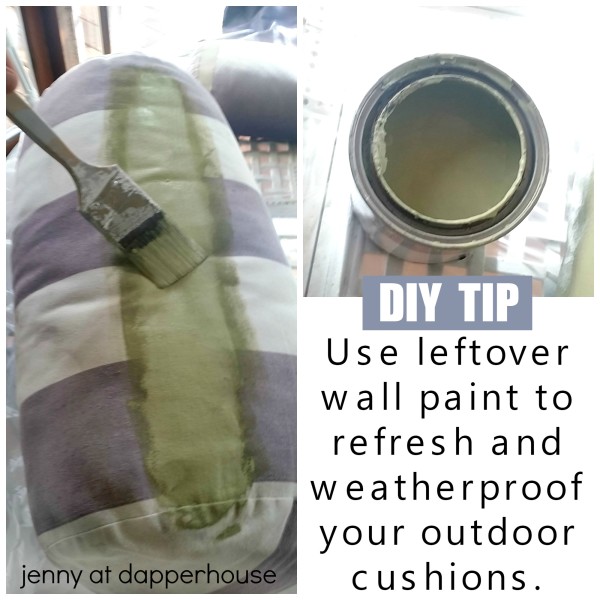 Here is what you do:
Set out your cushions on the drop cloth.
Paint the exposed areas. Let dry.
Flip cushions over, paint the rest of the areas, let dry.
Go over the cushions and see if there are any areas that need re-touching. If yes, give them a bit of paint and let dry.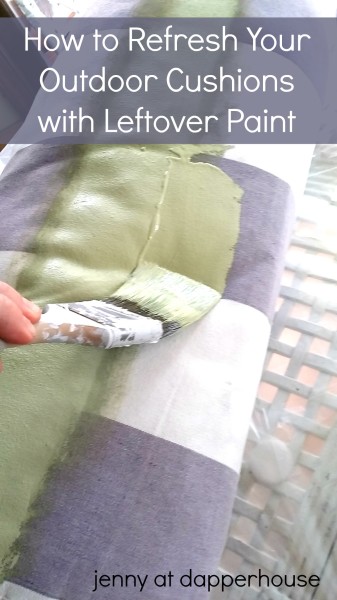 TIP: If you have grease or oil stains on your cushions, pre-wash them with grease cutting cleaner and let dry before painting. This also goes for other stains that may prevent paint from sticking.
Last step is to put your new cushions out and enjoy them with a glass of water and a good book!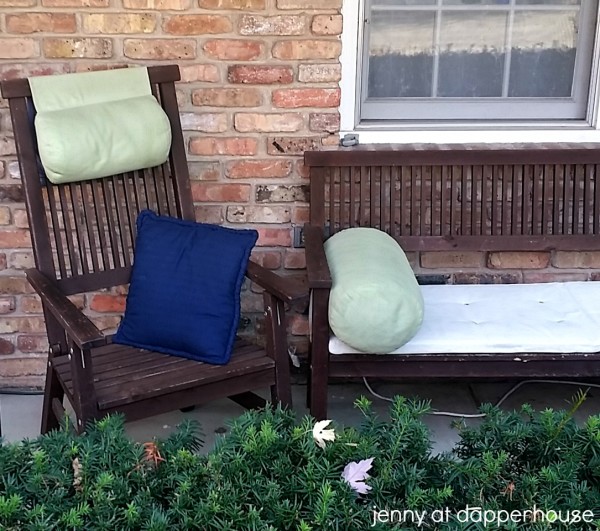 I am thinking that if I want to change the colors, I can use spray paint the next time because it will now stick to the coat of paint! I will let you know.
Here is the disgusting before pictures. . .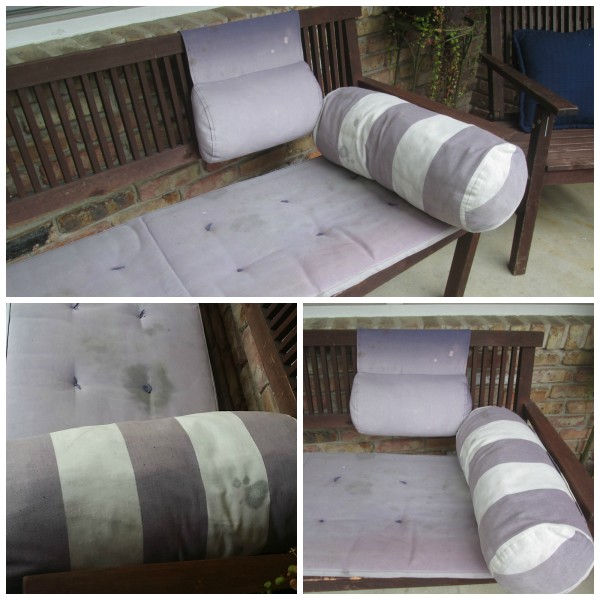 and the beautiful after pics!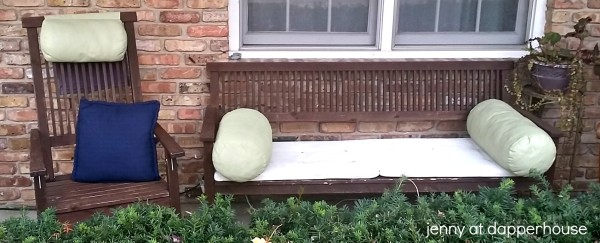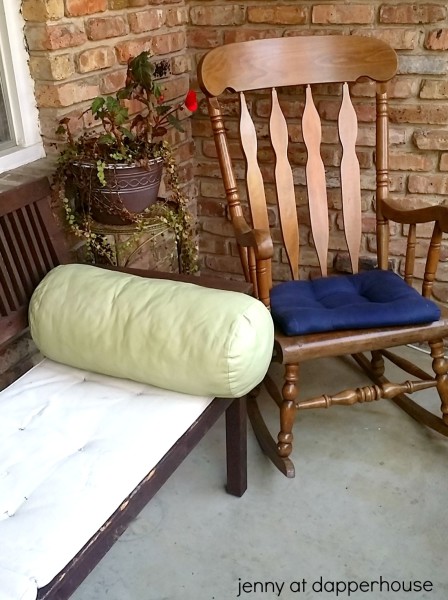 Are you going to try this with your cushions?