I wanted some original art for my walls so I decided to make some in yellow, pink black and gold. They turned out so cute that I want to share how I made them so you can recreate them on your own. All you need are a few supplies and a little time!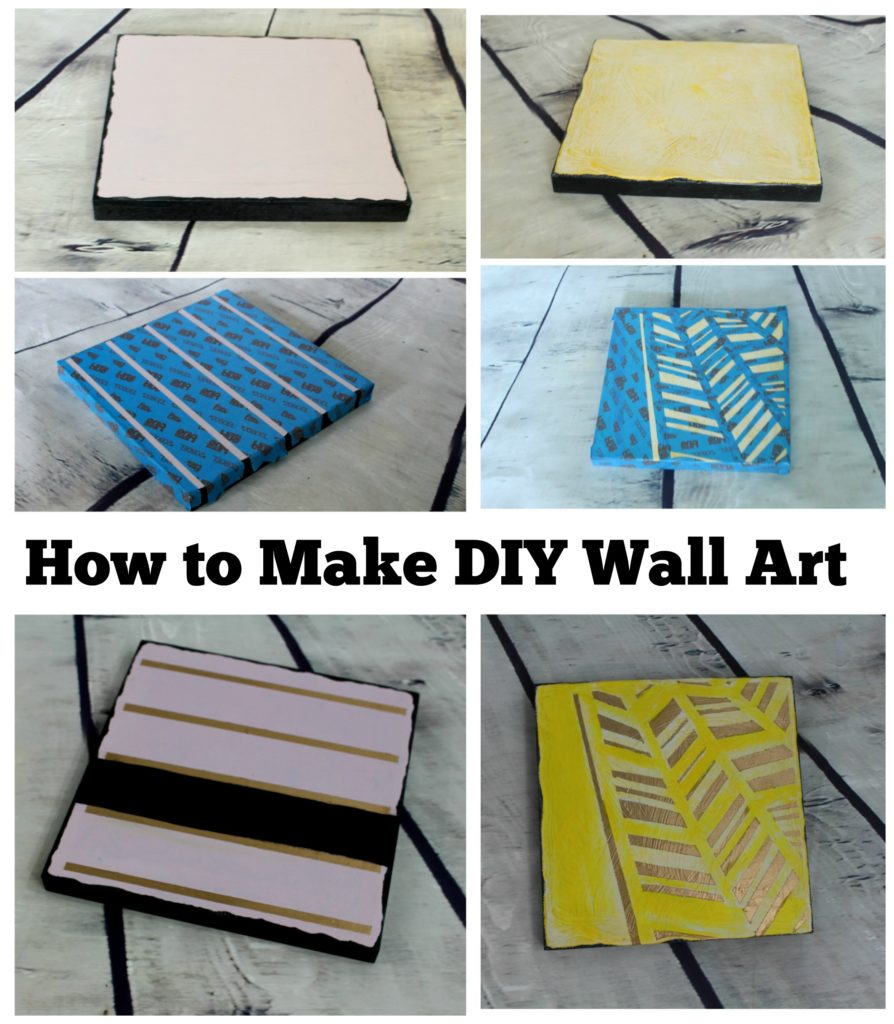 Here is what you need:
two square pieces of wood ready to hang
pink, yellow, black and gold paints
paintbrushes
painters tape
a craft knife or scissors
Here's what you do:
1.) First paint the two pieces of wood. (I purchased two identical pictures from the clearance section from a home store and painted over the design.) Pint a solid color on the top and paint the outsides of the wood black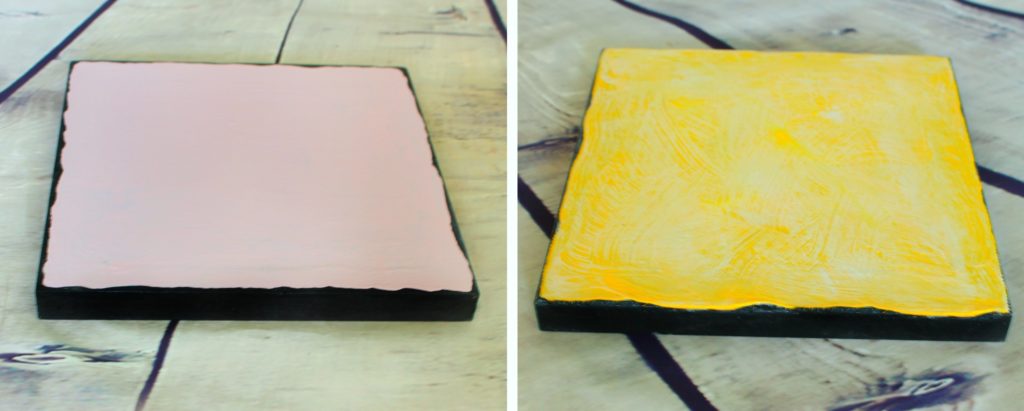 2.) Once that paint is dry, use the painters tape to create designs with the negative space. (As you can see, I did one with stripes and one with a feather-type designs.) Make sure that the edges of the tape are secure so the paint doesn't leak underneath.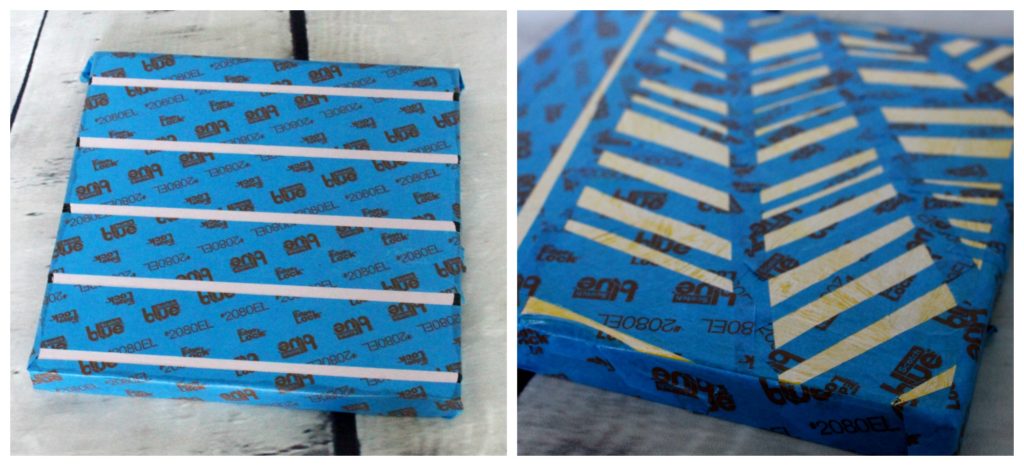 3.) Paint a coat or two of gold paint on the top and let it dry completely.
4.) Carefully peel up the tape to reveal the designs.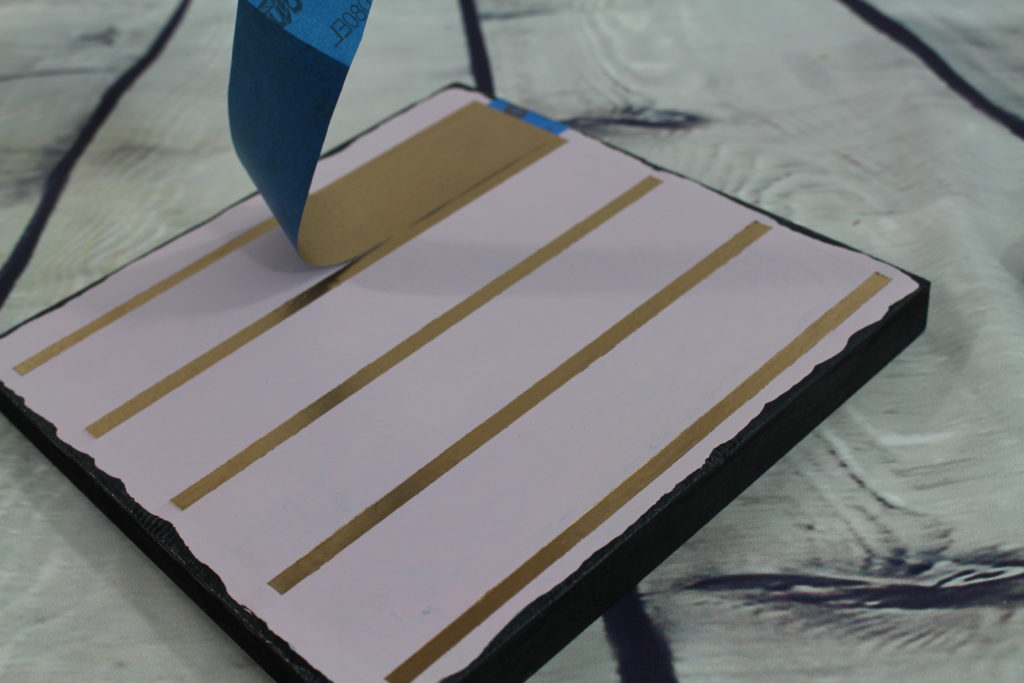 5.) Touch up any spots that need it and add paint if or where you want (like I added a black stripe on the pink one).
6.) Hang the pictures and enjoy!