Cottonelle sponsored this post but they do not sponsor my stories, ideas and opinions. Those are all mine. Now, #LetsTalkBums!
Being a blogger means putting it out there and being real. I know my family can feel exposed at times and I am always giving TMI. (Too Much Information) But that is just me. And you know what? I know that you like it like that! That's right. I know you. . . snooping around for the latest gossip and trying to get inside scoop. You probably watch reality TV too! (We are so much the same like that, you and I.) So come on in and take a peek into my home and get your fill.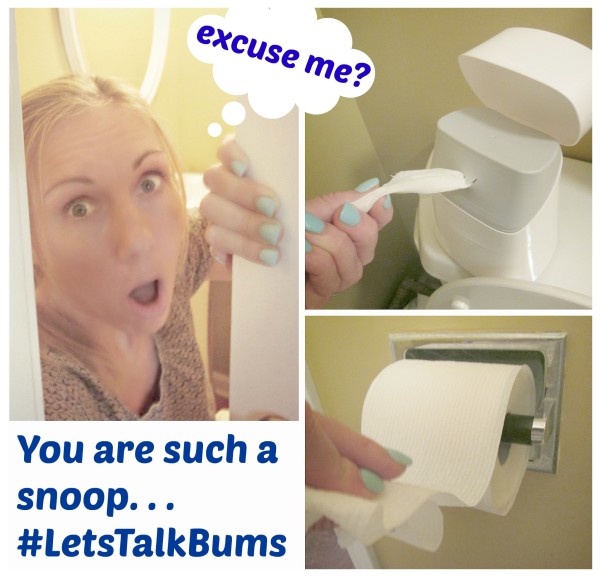 Some people like the smell of freshly baked bread while I prefer freshly bleached whites from the dryer. I take a shower every night so I always have clean sheets, wear shoes in the house so I don't have dirty feet and use a combo of wet cleansing cloths and dry Cottonelle in the bathroom to feel fresh all the time. A little TMI? I am only sharing this with you because I don't want you to have to throw out your hard earned money, or worse, suffer through a pack of horrible T.P. just because you didn't buy Cottonelle. Honestly, how many times have you purchased a new brand of toilet paper only to feel like you were using a crummy rest stop bathroom every time you wiped?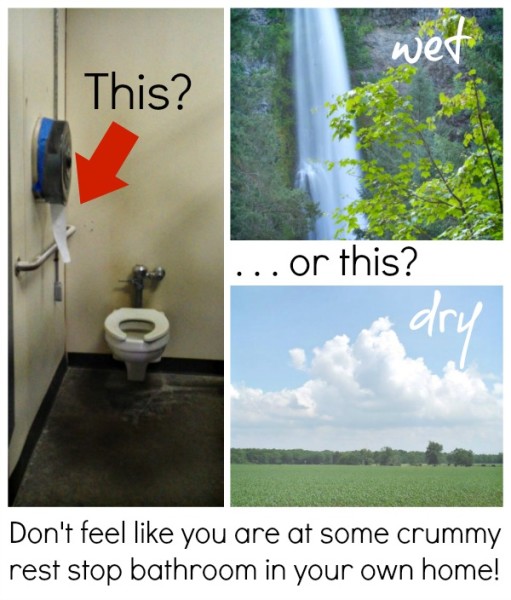 Here is your chance to get the inside scoop on how you can improve your bathroom routines to be fresh and clean every time!
Knowing that you like to have all the little "details" I ran up to CVS to grab my wet & dry combo and took a pic so you can see how cheap these products really are. Before I left the house I downloaded this high value coupon.  Not only was Cottonelle Clean Care Toilet Paper on sale at CVS but the Cottonelle Flushable Cleansing Wipes had another $2.00 off coupon on them! There was also a coupon tucked inside the wipes themselves! This is like one of those crazy coupon deals you hear about on those blogs! *wink*
Don't be a poopy pants! Print your coupon and get over to CVS!

I know that you are curious so here is a picture of my linen closet so that you can see we really do only stockpile Cottonelle. At the end of the post are some pics of the 3 bathrooms we have in our home so you can check those out too. (You really are nosy.)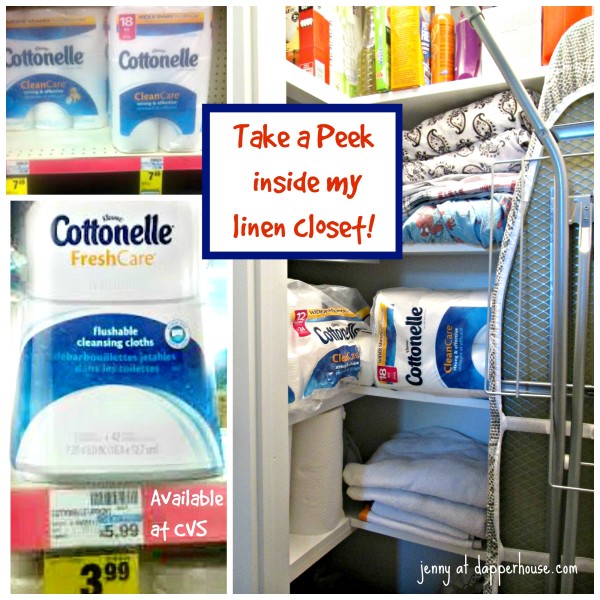 I have to be fresh and clean from head to toe, so I use a lot of cleansing and refreshing wipes. I have face wipes to take off my make-up, body wipes for perspiration and refreshing bum wipes for, you know. Of course everyone knows that moms don't poop and I am certainly not debunking that myth. . . I just like to be clean and fresh all over, all the time. The guys in the house do poop though, so they must have the wet and dry Cottonelle combo in the bathroom as well. (Just say no to dingleberries.)

So there you have it. Did you get your fill? (I know I did.) Now it is YOUR turn. . . Do you have a favorite brand of toilet paper and cleansing wipes?