This DIY project is part of my series "Creating a Summer Themed Partyscape". This is how to make summer themed holders for cutlery and straws for your summer parties.  These are easy to make and add super cute detail to your partyscape.
How to Make Cute Cutlery Holders for a Summer Themed Party
What You Need: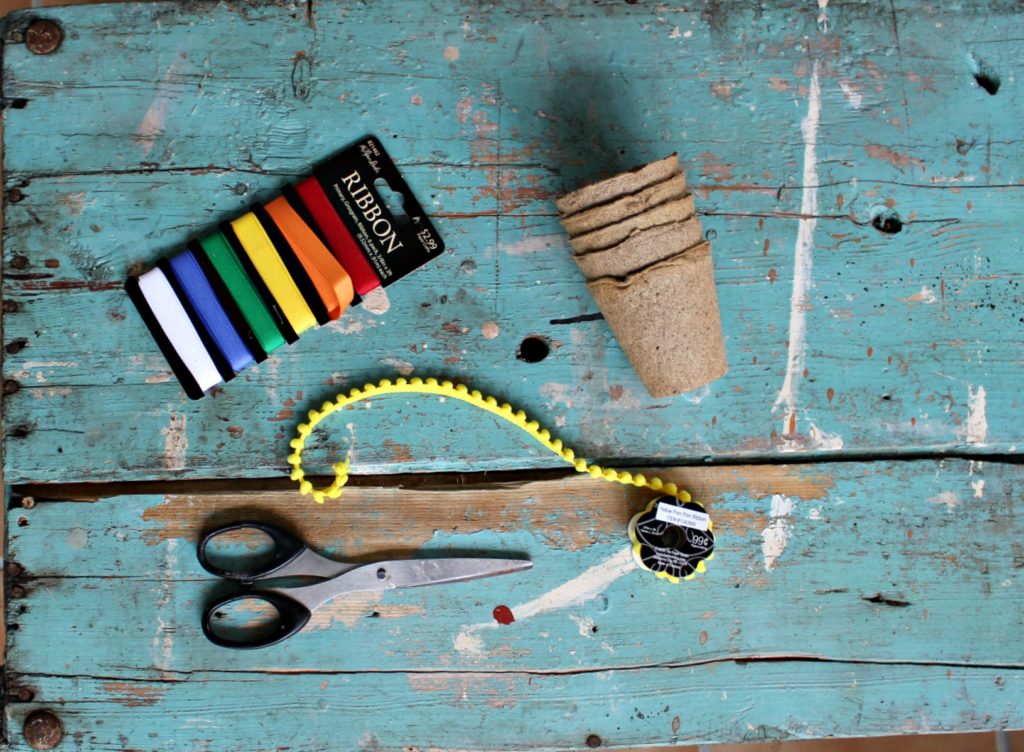 Step 1.) Use the glue gun and scissors to add a row of blue ribbon near the bottom of the pot.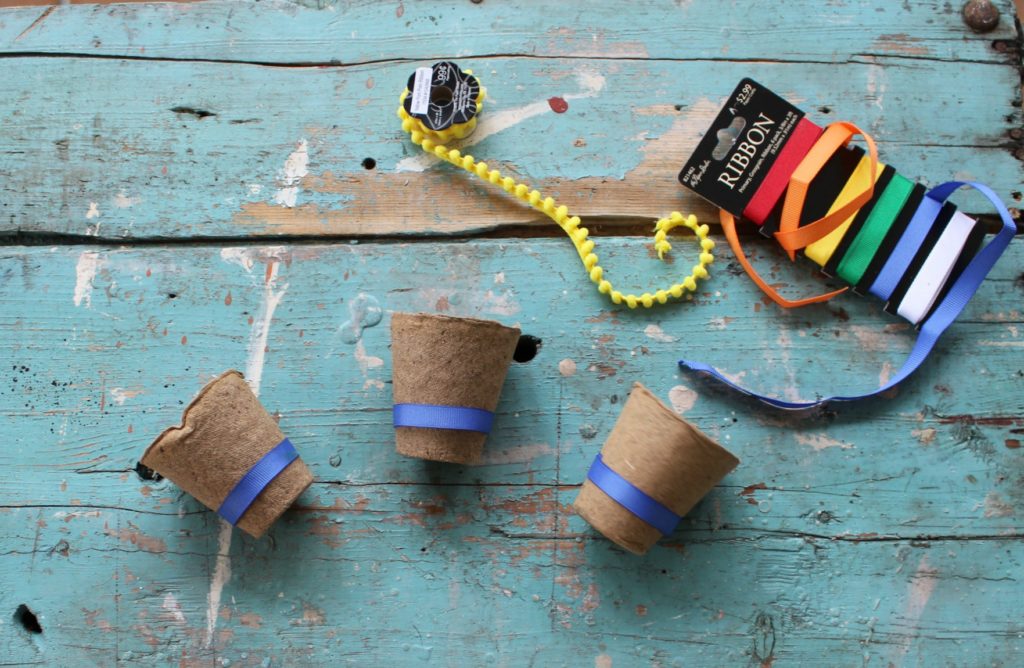 Step 2.) Add a row of yellow pom pom ribbon above the blue ribbon using hot glue to secure and scissors to trim.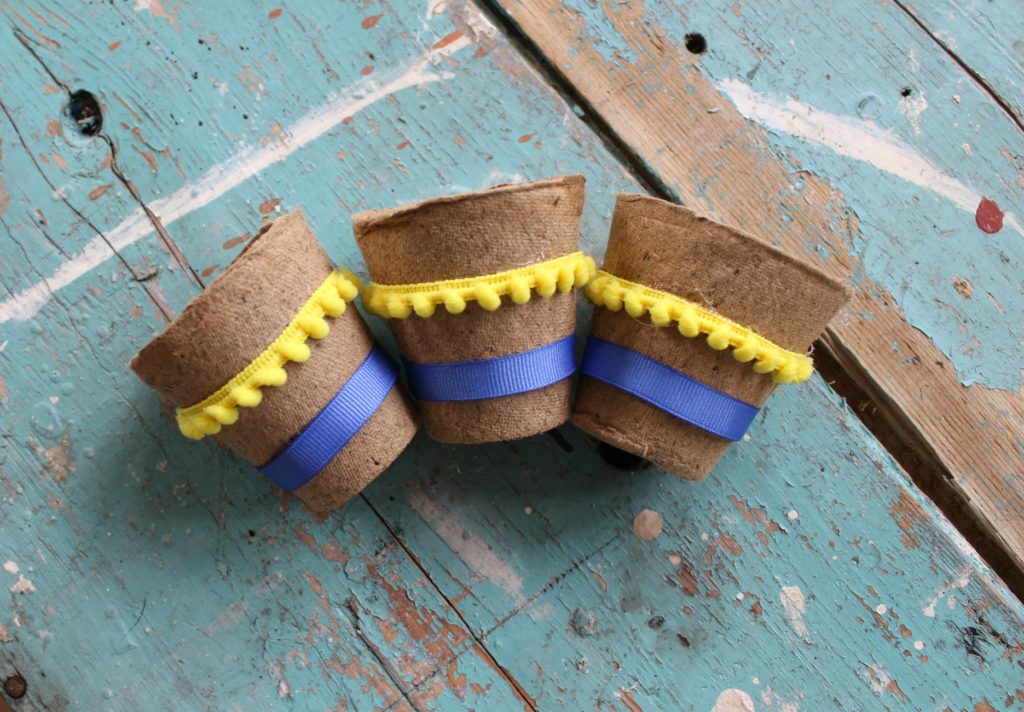 Step 3.) put together the cutlery by tying the orange ribbon in a knot near the top.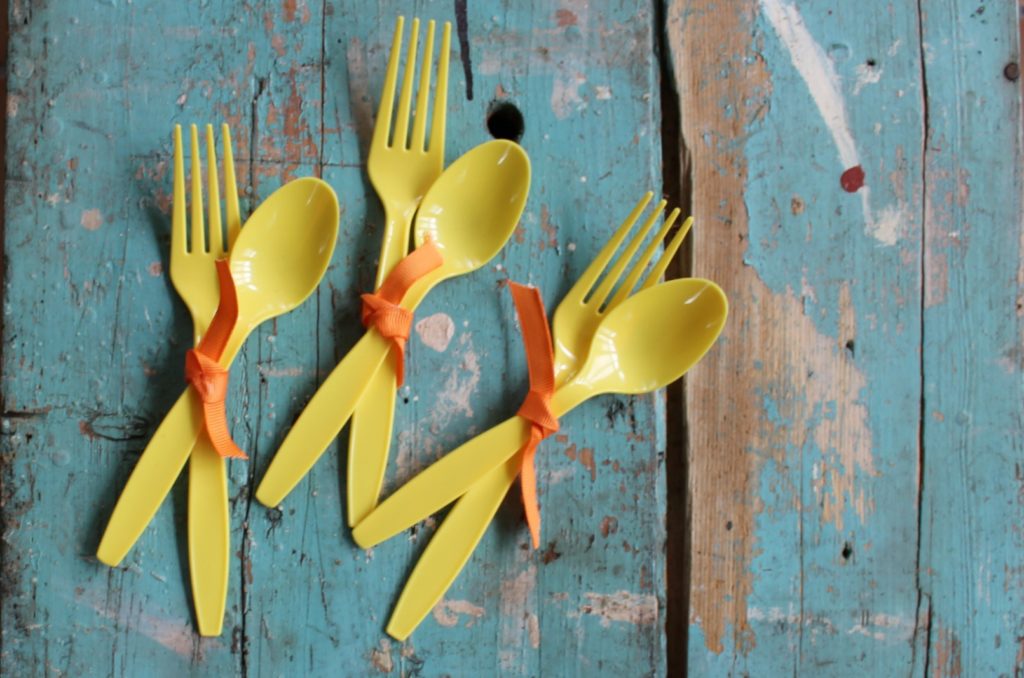 Put the cutlery in the pots along with straws (DIY Nautical Straws Tutorial Here).
TIP: I added a bit of tissue paper in the bottom of the pots to help the cutlery and straws stand up.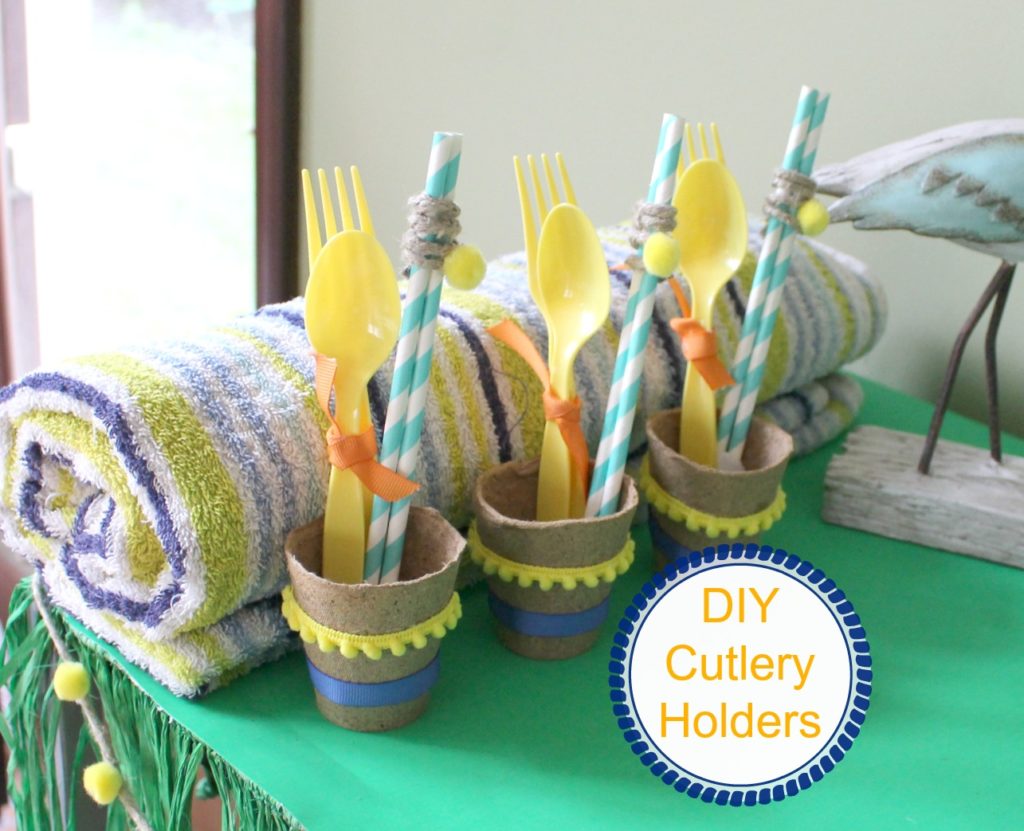 Here are more posts so that you can create your Summer Themed Party:
DIY Summer Nautical Themed Straws
DIY Nautical Themed Mason Jar Glasses
DIY Summer Themed Cutlery Holders
How to Put Together a Summer Themed Partyscape
Pin this Project for Later. . .