It's possible for you to build a backyard haven that will provide you with greater privacy while increasing your home's property value. The Washington Post advises that it can vary greatly from one house to another, but you can get as much as five to twenty percent improvement in property values just by improving your house's curb appeal. Consider combining a beautifully customized fence with just the right kind of shrubs and plants. It creates a natural barrier that enhances your backyard's aesthetic appeal while allowing you the degree of privacy you crave.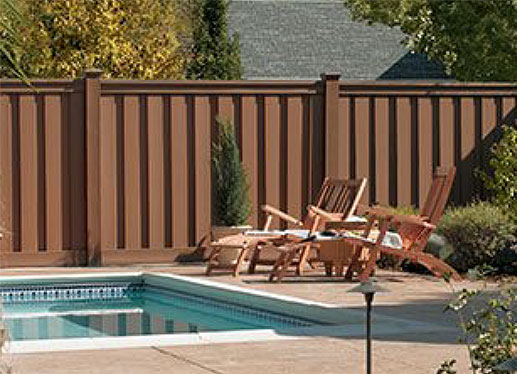 Choosing the Right Fence
Finding the right fence is key to creating the overall effect you want. When you order Trex composite fencing by FDS Distributors you'll get the best of all worlds. Why? It's a real challenge to find the right fence for your landscape. It needs to blend into the overall look that you already have while providing you with a fence that will be durable and attractive. You may have children, a garden, or a pet that you're wanting to protect by constructing a new fence. You don't want to place just any random fence in your yard.
Keep yourself happy and your neighbors happy when you purchase Trex fencing. You don't want to buy a wood fence, because wood rots too quickly with the ongoing challenges of weather. You should pass on getting a vinyl fence because it's just too flimsy. While many people end up making do with a chain link metal fence, that's really not an attractive choice. Chain link fences don't give you any privacy and they don't enhance your home's curb appeal at all.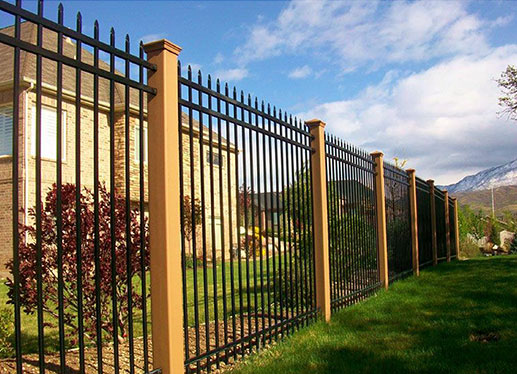 Trex Fencing Offers Advantages
When you get a high-quality composite fence like Trex, you're getting several advantages you can't find anywhere else. Trex fencing is a composite of both wood and plastic. You get to enjoy the look of wood while receiving the benefit of premium-grade plastic. The composite will endure for many years, but it still gives the traditional look of wood.
What's even better? You can choose from a wide variety of looks to perfectly complement your home and landscape. Choose horizontal or vertical fence slates, and peruse through a wide array of different fence post options in a wide variety of colors. You can build your perfect fence to enhance your yard and gardens which will only add to your landscape's value.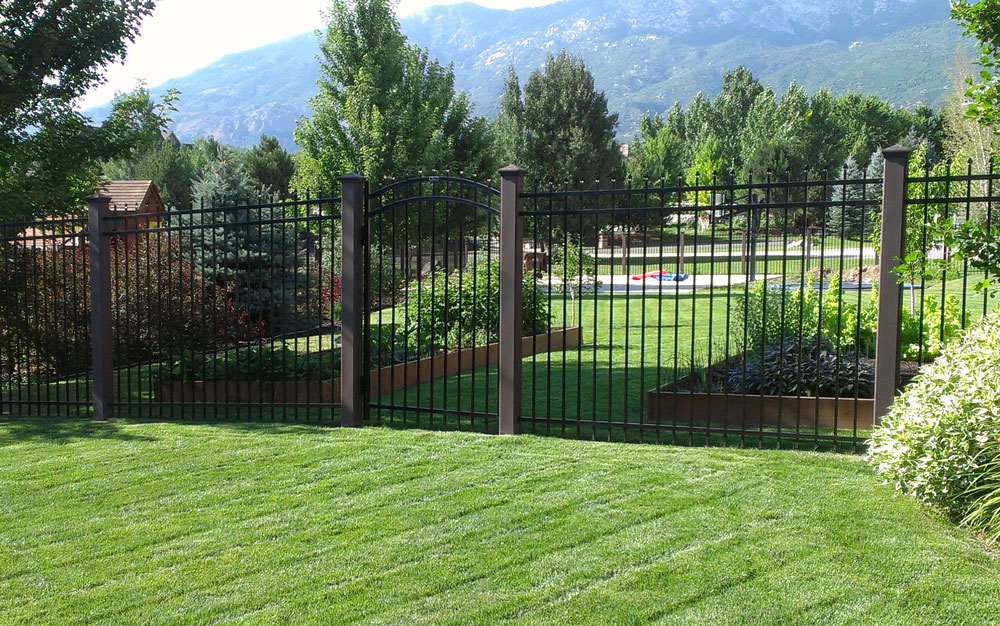 Consider Your Finishing Touches
Many people enjoy adding finishing touches to their fence. You can choose evergreen shrubs or a climbing plant like trumpet vine, clematis or burning bush. By adding plants to your fence, you can add a dash of color and make the fence blend into the landscape better. Be sure to follow up with the little details that make all the difference.
Add or update landscape lighting
Add a welcoming light to your home's entrance to brighten up your home's curb appeal. With today's many solar options, it will cost very little to keep the lights running, but landscape lighting makes a big difference in how your gardens look and feel.
Update or add to your mulch
If it's been more than a year since you replenished your garden mulch, you should consider doing that. It's a low-cost way to make your gardens look new again without breaking the bank.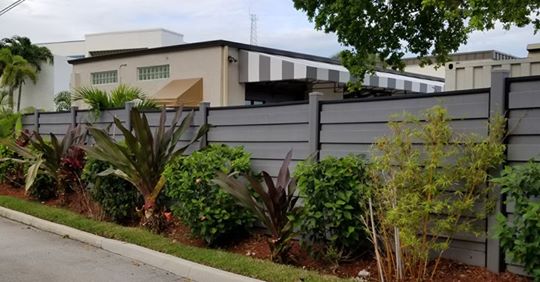 Green up your lawn
Every spring and fall, it's a great idea for you to aerate and mulch your lawn's turf. By drilling small holes in your turf, it helps to break up your turf's root system. Aerating will allow your grass to come back denser and more green. Make sure if you have a party or special event coming up that you give your lawn at least 3 or 4 weeks to recover before the event. After you've aerated and mulched, be sure to overseed and water. You'll soon see a much greener and lush lawn. It's an easy way to get a lot of bang for your buck.
Get a new mailbox and paint your house numbers
A fresh, new, updated mailbox near your home's entrance can make a big difference in how your lawn and gardens look. Be sure to add a fresh coat of paint to your house numbers while you're at it. It not only makes your home easier to find for visitors, but it also helps your home have a freshened aesthetic. Never underestimate what a difference the small details make, like using some fresh paint, adding new annual flowers in bright colors and trimming your yard's turf.
Update Your Yard With a New Fence
When you freshen up your yard and gardens with updated lighting, flowers and plants, it makes a huge improvement. Your home and yard will look newer and rejuvenated without your having to spend a large amount of money. Adding your new Trex composite fence lets you design any landscape effects you want. You can custom-create a palette using any colors and design and then complement your new fence with plants to complete the look. You're sure to get many seasons of enjoyment out of your refreshed lawn and garden.