Interior doors play a big role in your home's look and décor. The right doors will not only feel right in your hand, but they'll also blend in to the way in which you have decorated your home. So, whether you're building a brand-new house or redecorating your existing one, it's a good idea to do your research beforehand so that you are better equipped to make the right choice. From the way in which the doors are constructed, to their color, style and material, there's plenty to think about when choosing new interior doors. We've put together some top tips to help you make the right decision.
#1. Door Construction:
When it comes to choosing your door construction, there are three main types to think about: solid wood, hollow core and solid core. Solid wood doors tend to be the most expensive option, but they are certainly worth it if you want a door that looks great and provides a heavy, high-quality feel in your hand. In addition, they are certainly worthwhile investing in for the long term as they are long lasting whilst providing the best heat and sound insulation. On the other hand, solid core doors are a cheaper option that consist of a plywood or moulded composite exterior on a frame which is filled with wooden fibers. They are more fire safe than hollow core doors and weigh more, therefore they feel better in the hand. They are a great alternative to solid wood doors if you're on a tight budget as they look similar and also provide a similar level of heat and sound insulation. If the heat and humidity levels tend to fluctuate in your home, avoid solid wood or solid core doors since continually expanding and contracting can lead to the wood warping. Instead, hollow core doors tend to cope with these fluctuations better. However, bear in mind that they feel lighter in the hand and are easier to damage.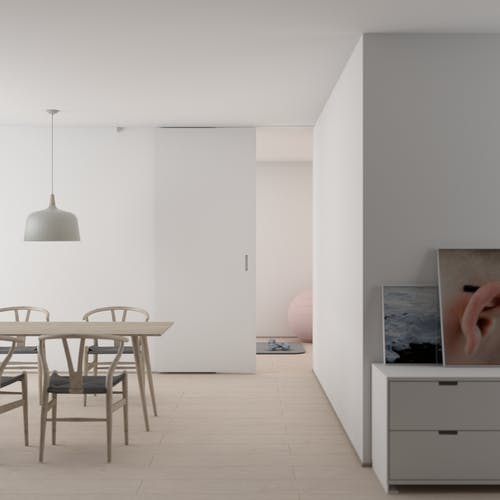 #2. Door Material:
The material that you choose will mostly depend on the type of look that you want to achieve for your home. Classic materials such as walnut, oak and pine are timeless options and look great in either modern or traditional style homes. If you're looking for a more contemporary appearance, white doors are a great option for a clean and minimalist look. You can purchase doors either finished, primed, pre-finished or unfinished depending on your personal preference. Finished doors come colored and protected ready to hang straight away, whilst unfinished doors are the cheapest and will require priming and painting before fitting. Pre-finished doors come with a layer of undercoat ready to paint in your chosen colour whilst primed doors will require sanding, undercoating and painting before hanging. Visit Savoy Timber to browse a wide range of glazed doors, folding doors, flush doors and many more. They also provide a made to measure service with prices starting from around the £80 mark.
#3. Home Décor:
Another important factor to take into consideration when choosing doors is your home's décor. The style and look that you want for your home will be something that you'll certainly want to think about as you will want your doors to match and blend in well. If you're re-decorating your home or building a new property and aren't quite sure how you're going to decorate yet, you might want to consider opting for pre-finished doors that you can paint to match later on. Consider the style, too – flush doors are minimalist and sleeker in style and tend to be more suited to contemporary interiors, whilst regency doors have the depth and dimension needed to perfectly offset a more traditional décor. If your home is lacking in space and natural light, consider doors with dichroic glass panels to create a lighter, more spacious appearance. Alternatively, you might want to consider adding a mirror to the door, in which case a flush door is usually the best option.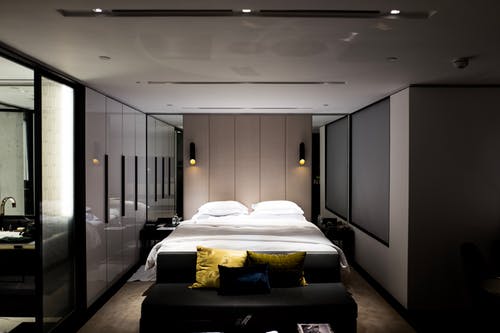 #4. Finishing Touches:
Lastly, don't forget to think about the finishing touches when choosing your doors as you'll want everything to match up perfectly. When you're selecting your new interior doors, you'll need to think about the type of door frames, architraves and skirting boards that you want. It's a good idea to shop around for all of these together as the last thing that you want is to end up with doors that you can't find anything to match with. All three of these items will come in the same types and finishes as doors, so if you're going for pre-finished to choose your color later, for example, you'll be able to find finishing touches that you can match up.
Choosing the right interior doors for your home can feel like a minefield if you're not sure what you want or what you are looking for. Think about your budget, décor plans, light, space and temperature in your home to help you make the best decision.