Chicago's Blue Man Group is coming back this November with newly constructed and remastered instruments such as the Spinulum, Light Horns and Trigger Vibes that will bring expressive new sounds to the show.

Made from industrial materials, the Spinulum is played in a similar fashion to a slide guitar by moving a specially-made hand grip along the stainless-steel neck of the instrument while rotating a clear plastic disk.
Light Horns will allow the Blue Men to call out to the audience in a never-before-done fashion.
Part deconstructed xylophone, part drum hardware, the Trigger Vibes will present new but oddly familiar electronic sounds.
Original music compositions will also be featured in the Chicago production including the theatrical debut of "Vortex," a piece from Blue Man Group's latest studio album "THREE."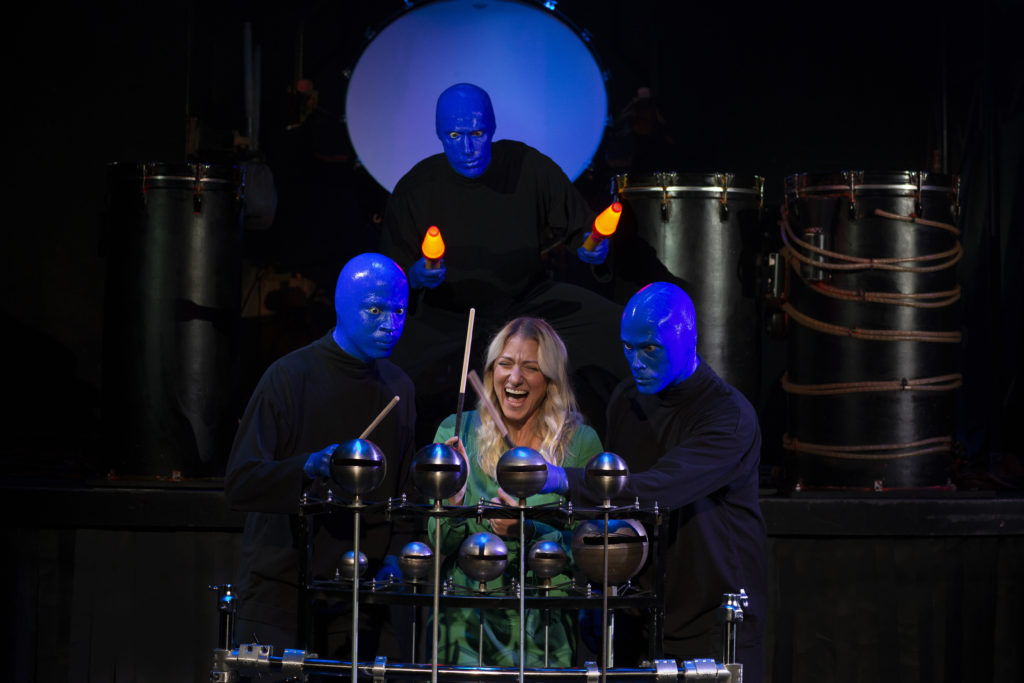 Blue Man Group Ticket Information
Tickets are available from $49-$99. Tickets may be purchased by calling 1-800-BLUE-MAN (1-800-258-3626) or visiting 
www.blueman.com
. A full show schedule and ticket pricing, can also be found at 
www.blueman.com
.
Special rates are available for groups of 10 or more, varying from $46- $69 per person. For groups of 10 or more, call the group sales department to book at: 773-348-3300 or email 
chicagogroups@blueman.com
 to request information.
Guests of the November 8 performance are invited to enjoy a special pre-show celebration at the Briar Street Theatre from 6 p.m. – 8 p.m. A variety of free activations will be offered alongside cocktails and hors d'oeuvres including music lessons with various Blue Man Group instruments taught by Blue Man Group performers, a customized fan art experience, photo opportunities and more.