Christmastime seems to come around faster and faster every year, and every year it seems to be more hectic and busier than the last. You have to find time to work, go to school plays, decorate the house for Christmas, and wrap gifts. One thing that will make it easy will be giving the delicious gift of Monin flavoured syrups. These syrups can turn any plain drink into a festive mocktail or cocktail.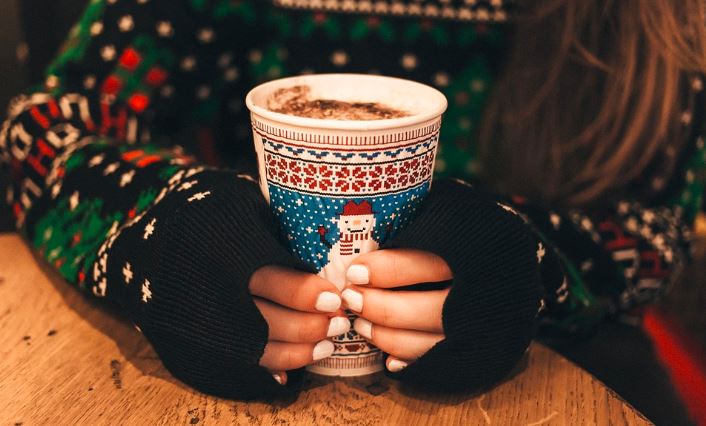 With so much going on, it can be hard to truly slow down and enjoy getting into the spirit instead of going through the motions. Below are a few tips that will help you get into the Christmas spirit and truly enjoy the season this year.
1.) Don't use your regular plates and tableware
You have a set of mugs, plates, and cups that you use every day of the year. As great as those dishware sets probably are, they certainly are not festive and probably do not give you an ounce of Christmas cheer. You can easily pick up some dishware that is Christmas-themed and use them instead of your regular dish sets. This is a great way to start off the holiday season and they can be used as either decor or to serve a full festive feast.
2.) Bask in the glow of the Christmas lights
It is so easy to throw some lights on the tree and string some around the garland that you hang on the fireplace or outside on your porch and not really notice them any longer. One thing that is sure to get you into the holiday spirit is to turn off all of your main house lights and simply sit by the tree and bask in the glow of the warm light. If you have a fireplace, turn on the fire, sit close to it, and let it warm you up, relax you, and bring you into the warmth that Christmas has to offer. Simply looking at the glow of the fireplace, as well as the twinkling lights on your Christmas tree, can make you feel a little happier. It can make it feel that there is just a little bit more magic in your house than usual.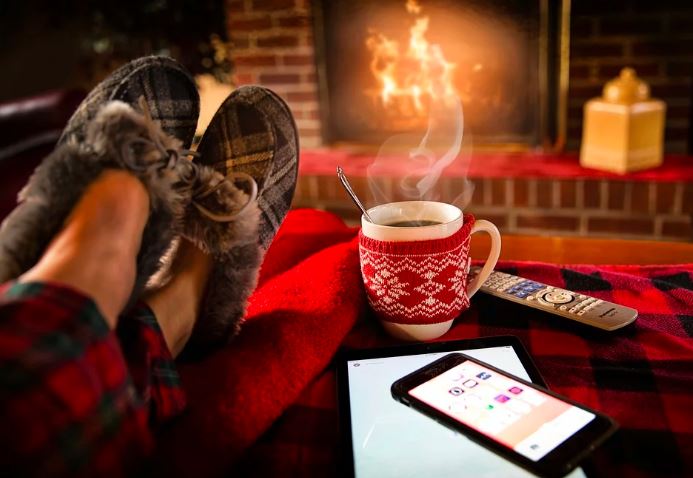 3.) Speaking of fire…
The fireplace or a fire pit out in your yard is a great thing to have to warm up your house or yard, but it is also something that can bring people together. Light the fire, have people that you love come over and get some s'mores, and sit around a fire telling stories about Christmases in the past, favorite traditions, memories, etc. It will bring you and the people you love together and give you more fond memories about Christmas to look back on as time goes by.
4.) Bake some holiday treats
There is nothing better than the smell of cookies in the air to get you into the Christmas spirit. Cinnamon rolls, apple cider, sugar cookies all decorated with Christmas colors, gingerbread men fresh out of the over are all smells that make us happy and feel a little more excited about the holidays. Of course, if you really want to get in the spirit and feel even more jolly, wrap up some of those cookies and give them to your neighbors or someone you love. The best way to get in the holiday spirit is by sharing it with others.
5.) It is better to give than to receive
With all of the commercials and shopping spree ads out there, it can be easy to think about yourself and all the things that you want for Christmas. While getting presents isn't a bad thing, it will only make you happy for a fleeting moment. However, seeing the light come into someone's eyes after you give them something is a thing that will stay with you for a very long time. It feels good to be generous all year long, but there is something about being extra generous during the holidays that makes the heart feel better than ever.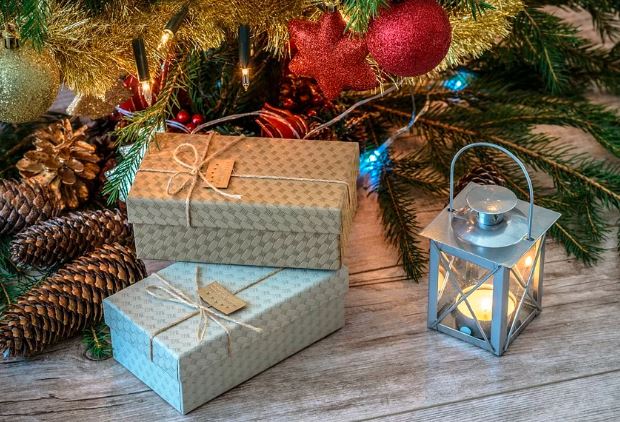 6.) Go drive and look at lights
Since Christmas is a very busy time for many of us, you may not have time to go outside and decorate your house in all the lights that you want to. This doesn't mean that you have to miss out though. Grab some friends and family and go for a drive through the city or neighborhoods at night and enjoy all the lights that others have put out. While you are at it, sing Christmas carols at the top of your lungs and really get in the mood.