Yoplait ® is having a Go Big ™ Amazing Teen contest. This pulled at my heartstrings and prompted me to share with you, why I am so proud of and blessed by my amazing teen.
My son is 14 now and he is transitioning through the common stages of letting go of mom and gaining more independence. We still have a lot that we can share, but I joke that some days the bulk of my parenting now is centered around turning off lights and being a chauffeur. He is my youngest and the thought of him growing up so quickly tears at my heart since I have already gone through this with my older two. We want them to stay our cuddly babies that need us for more than cash and a ride to the mall, but the reality is that our teens are becoming their bests selves to prepare to go out into the world as young adults.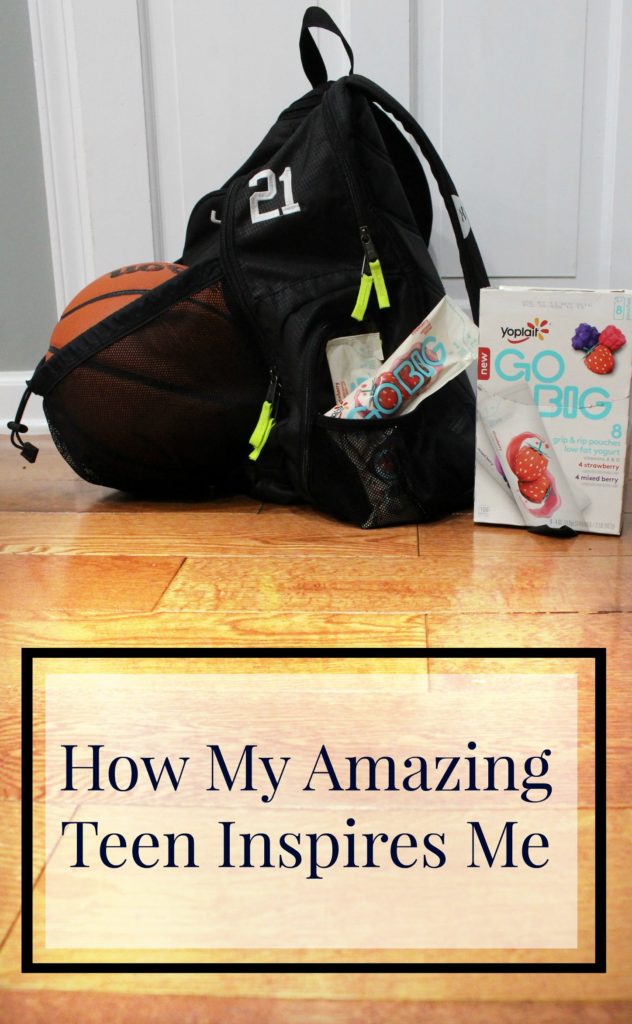 My son is an easy kid in most respects. He does well in school and always has his homework done on time without a hassle. He takes pride in how he looks and has an incredible smile that melts me. We watch The Office together when we are chilling and resting. He is really good at graphic design and makes cool sports edits on his tablet. He loves to cook so I am always getting something fresh and delicious that he has made up from scratch. He even plays some of my favorite songs on the ukulele. (Can you believe this guy!?) There are a lot of reasons to be excited about being his mom, and the fact that he is my child and our hearts will always be connected with unconditional love makes me smile through my tears as I stand back a bit and watch him proudly become his own person.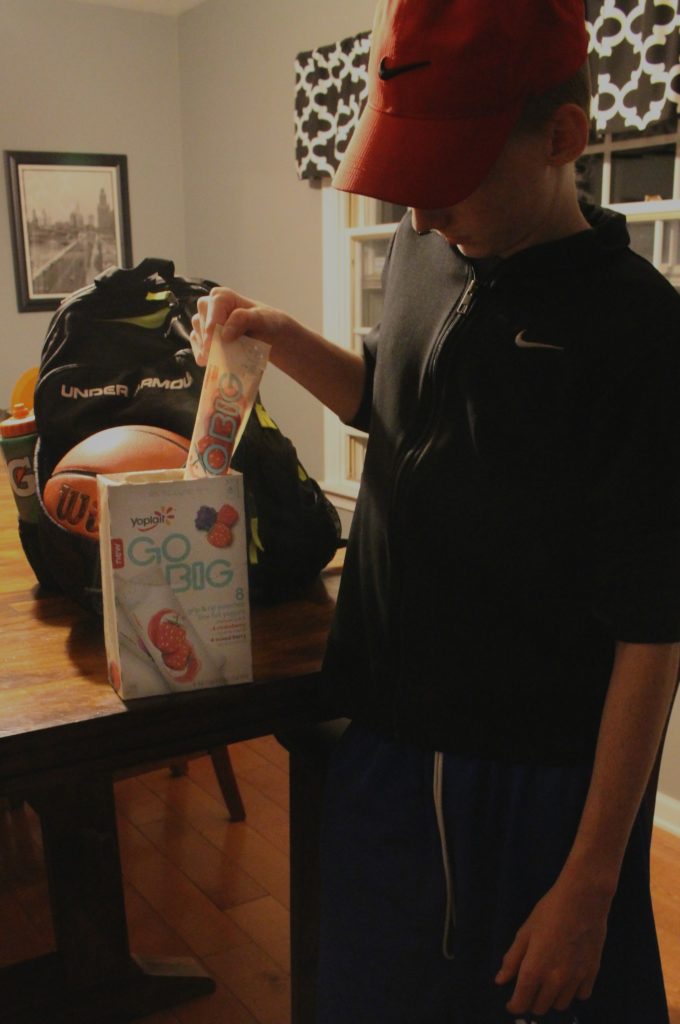 My son has always been incredible at every sport he has played since he was a toddler. (If I do say so myself.)  This year he decided to take a hiatus from soccer and football and set a goal to fully concentrate his talents and efforts on basketball. He is incredibly dedicated going to an intensive training academy three days a week on top of his games and practices. And it that's not enough, he spends time at home shooting on his own hoop knowing that the more effort he puts in, the more results he will see on the court.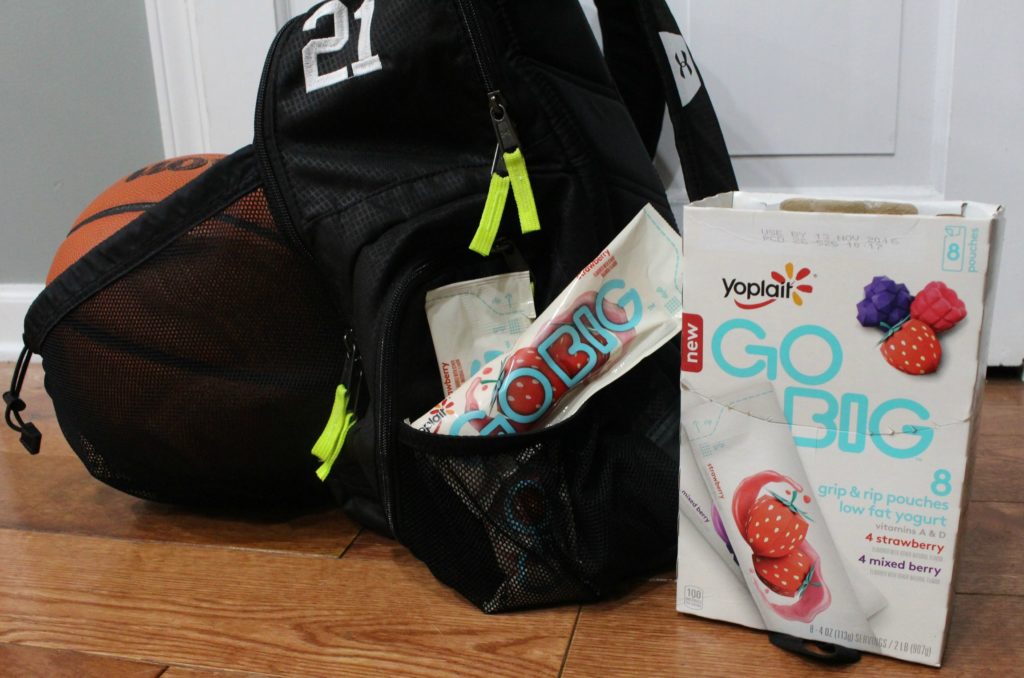 His drive to work so hard for something that he is truly passionate about is an inspiration. For so many years my entire being was to serve and care for my family. I never once felt sad or slighted putting myself last before my family because this was my passion and my drive. Now as my youngest is a teen catapulting through independence, I am on my own journey as well to learn more about who I am as a person and find what I am passionate about. Spending time with my incredible teen feeds my soul and inspires me to Go Big in life to discover what you love and go after your dreams.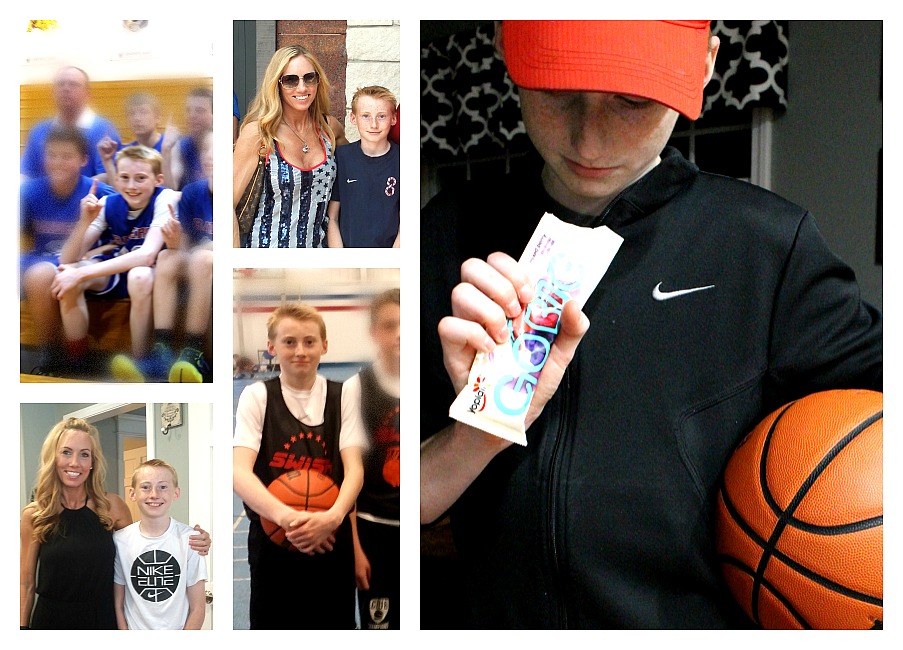 Another benefit of being a mom to an amazing teen is that he prepares his own lunches, gets his own snacks and understands the value in feeding his body with healthy foods that a growing boy and athlete needs to Go Big. Convenient yogurt pouches are a staple for my son because he can eat them fast and transport them easily to school and practices. Yoplait ® Go Big ™ yogurt now makes large yogurt pouches made to fuel the amazing in amazing teens. The innovative grip-and-rip pouch is perfect for on-the-go, and the design looks cool, not at all "kid-ish" so teens can be proud of having a product that is made just for them. Yoplait ® Go Big ™ yogurt is made with real fruit and a good source of calcium but and most importantly, it now has the right amount of yogurt to satisfy a teens growing hunger. Perfect for our teens.
Yoplait ® Go Big ™ yogurt with the large grip and rip pouch is a new product that you can find in a store near you. Stock up on healthy and delicious on the go snacks for your amazing teen as they grow into incredible young adults.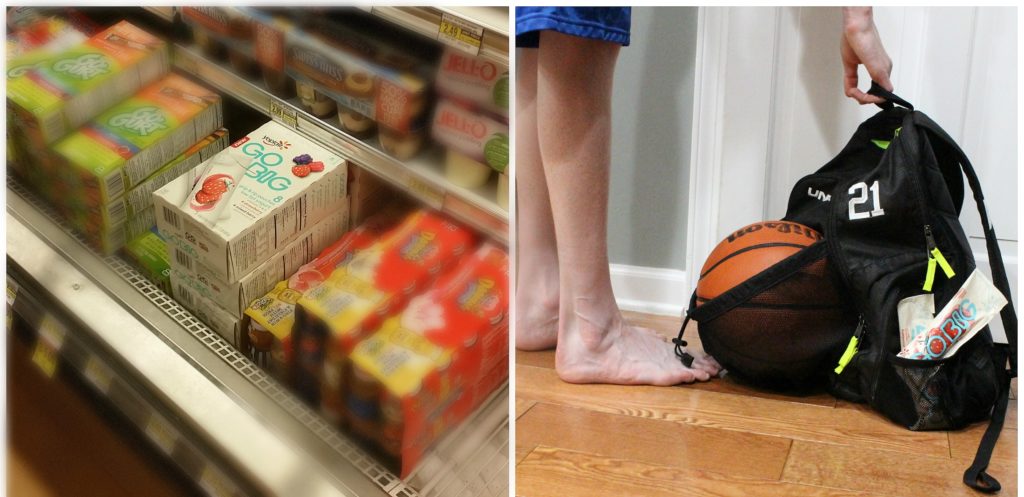 Go to the Go Big Amazing Teen contest page and share your your teen inspires you! Your tween/teen could be featured as a winner on their social media but also could receive $3000! Go enter now!