I recently found out for the first time what a Jackfruit is and was astonished! My son brought it home because we love to try new foods and also because he had read about what a miracle food this can be for the future especially in developing countries. (google it, you will be amazed). It was larger than I expected (see the instagram pic below)  and covered in little bumpy spikes. Inside there were individual pods of orange fruit each with a large seed inside.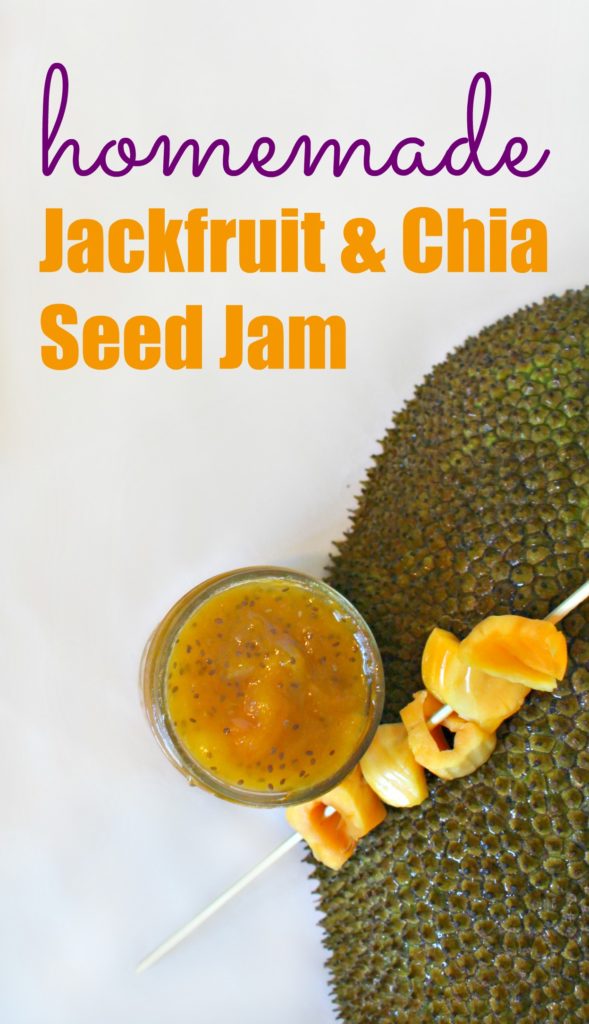 It tasted SO DELICIOUS (like a very sweet tropical fruit) that I wanted to make it into jam. Here is the recipe I made that turned out perfect!
https://www.instagram.com/p/BKcGiJlgJyH/?taken-by=jennyatdapperhouse
What you will need:
approx 3 cups of Jackfruit sliced and diced into small pieces
2 cups of water
1 Tbs chia seeds
1 cup of white sugar
juice from half of a small orange
few shakes of salt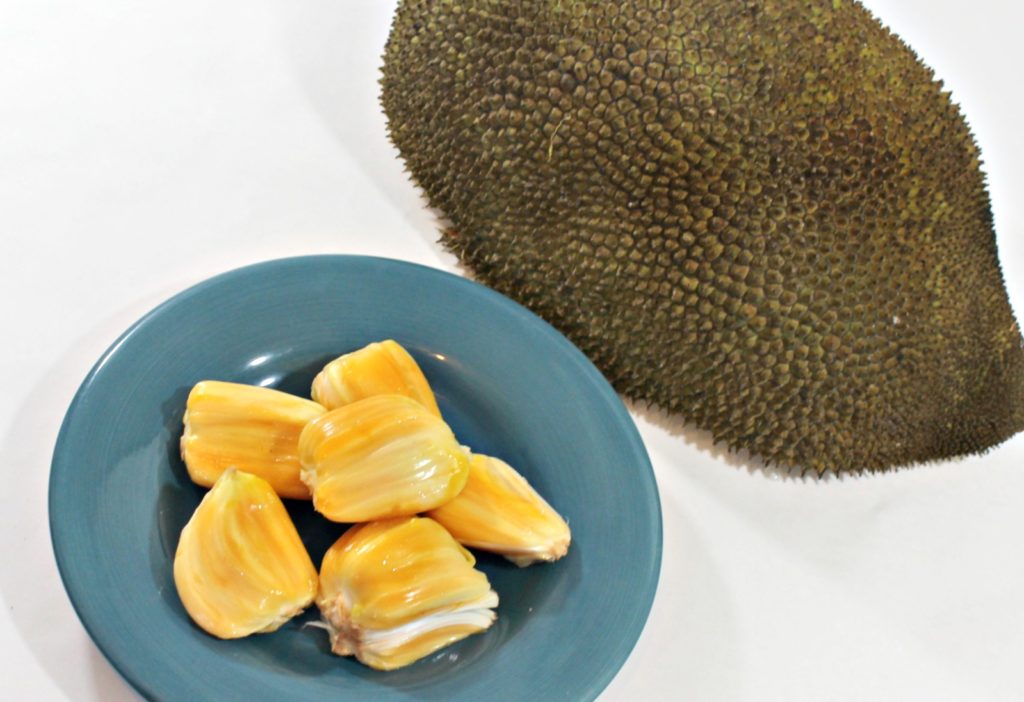 How to make it:
Dump the fruit into a large saucepan.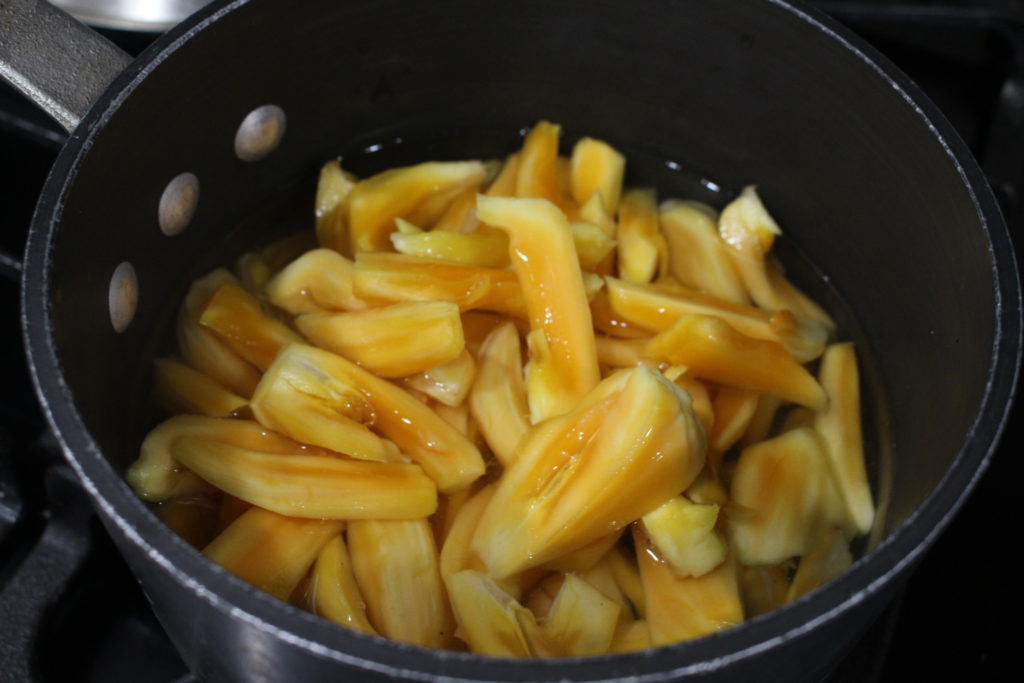 Pour in the water
Heat on medium and boil for approximately 20 minutes or until half of the water is boiled off.
Add the sugar, salt, chia seeds and orange juice and stir well. (could use lemon juice for a more tart flavor!)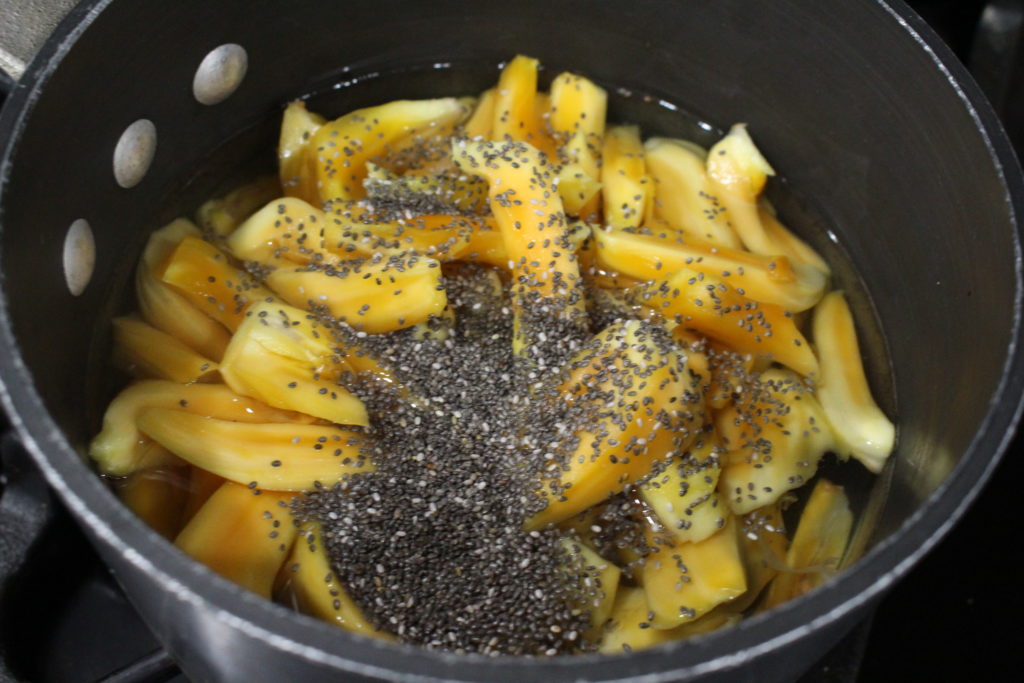 Adjust temperature to low and continue boiling and stirring for about 30 minutes or until it thickens and looks like jam!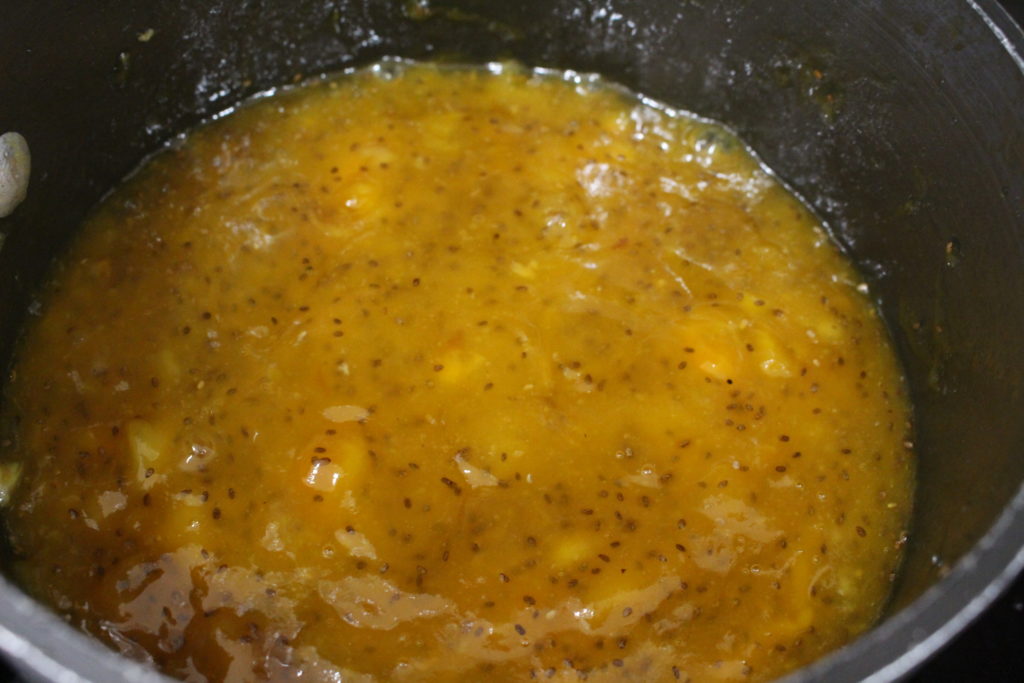 TIP: Use a hand blender to break down any larger pieces of fruit.
Let cool and pour into mason jar. (It tastes SO good!)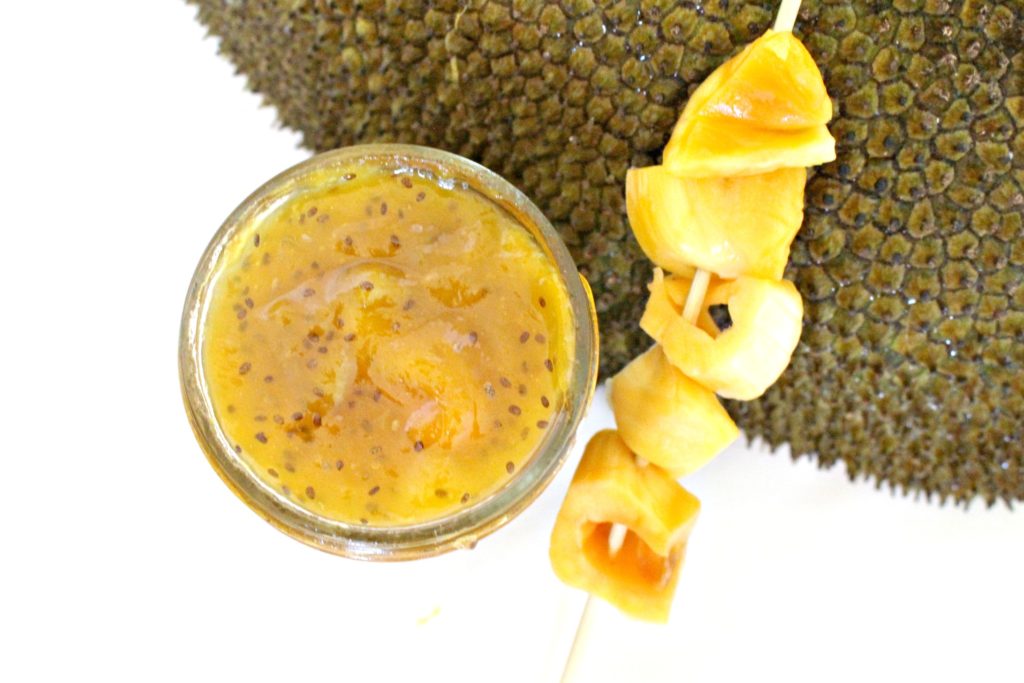 Enjoy!
Why you should be eating more chia seeds
More amazing Chia Seed Recipes:
Homemade Chia Seed Carrot Cake
Mixed Berry & Chia Seed Yogurt Popsicles