With minimal prep time, you can make these fast and easy sandwiches that are super low cal and have almost no fat. These sandwiches pack a big punch of flavor to keep you satisfied and have the fiber and nutrients to keep you healthy and feeling full. These are vegetarian, but you can modify this recipe in many ways to suit your needs. Adding ingredients such as low cal chicken breast or avocado are great options too.  Read on for the recipe and the tutorial on how to quickly make this ahead of time.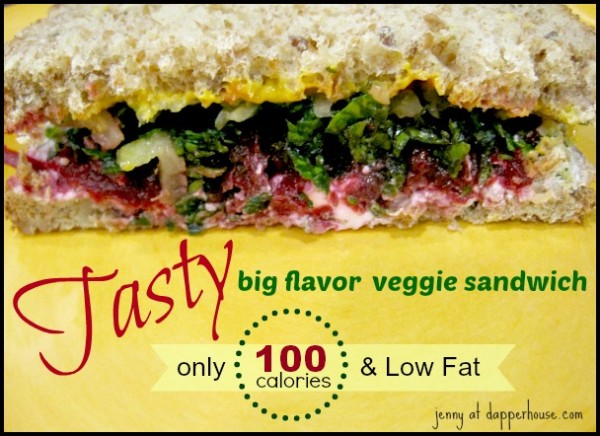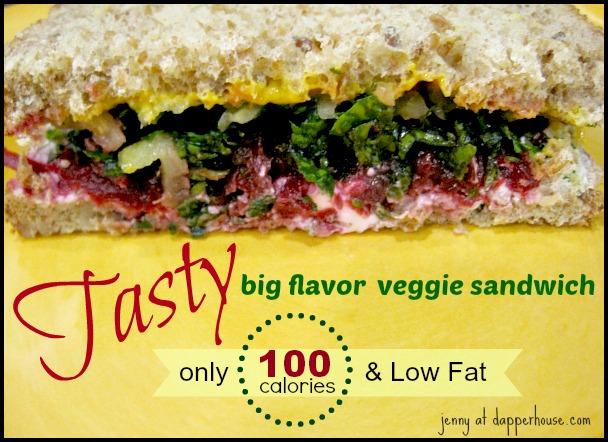 Here is what is in the sandwich:
1/3 cup spinach  = 0 cal.
1/2 dill pickle  = 12 cal.
1/4 cup beets  = 15 cal.
1 tbs mustard  =  3 cal.
2 slices of dieters whole grain bread  = 70 cal.
Total Calories in this sandwich =  100 calories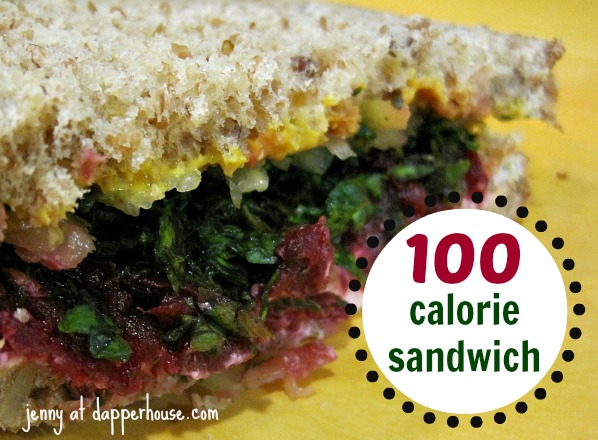 Why Beets?
very High Fiber
low in Saturated Fat and Cholesterol
good source of Magnesium and Potassium
good source of Dietary Fiber, Vitamin C, Folate, Iron and Manganese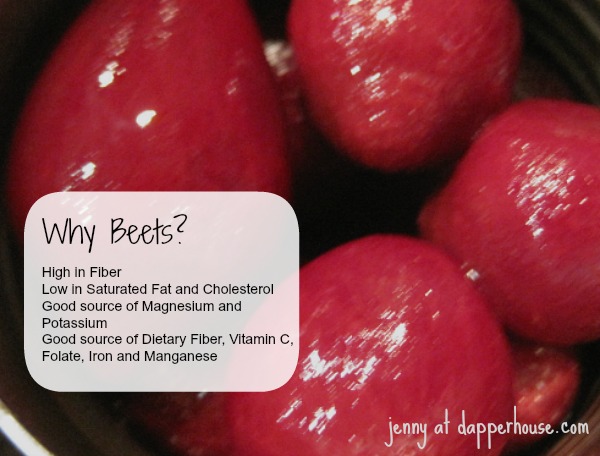 Why Spinach?
low in Saturated Fat & Cholesterol
good source of Niacin and Zinc
and a very good source of Dietary Fiber, Protein, Vitamin A, Vitamin C, Vitamin E , Vitamin K, Thiamin, Riboflavin, Vitamin B6, Folate, Calcium, Iron, Magnesium, Phosphorus, Potassium, Copper and Manganese.
NO FAT & UNDER 10 CALORIES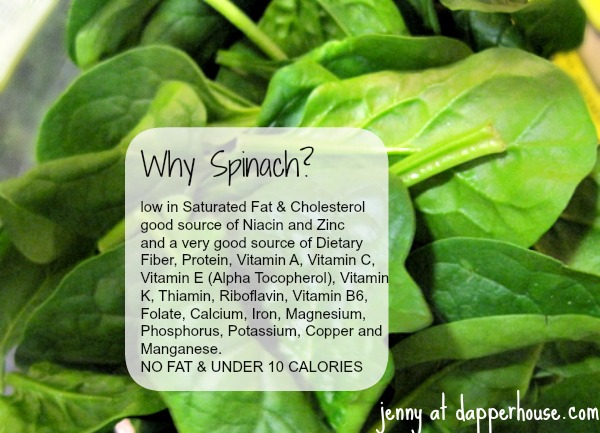 Why Pickles?
low in calories
no fat
they pack a big punch of taste to help satisfy and curb cravings
they are crunchy to satisfy
contain a small amount of vitamins and fiber
*if you are watching your sodium intake you should monitor your intake of pickles or use the low sodium variety.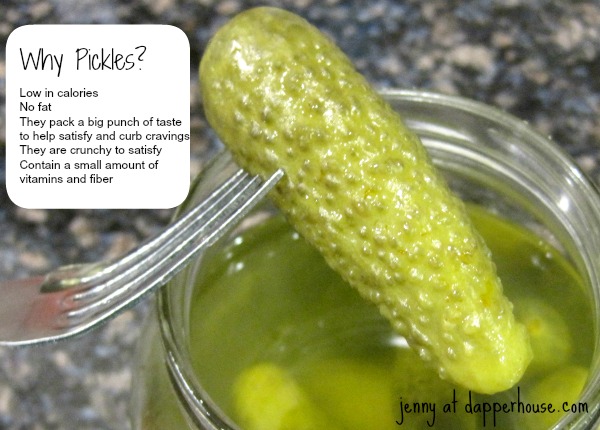 RECIPE:
I like to make this ahead of time so that I have the ingredients on hand to make a fast and healthy sandwich anytime I am starving and need low calories and low fat. It is easy to take your pickles and beets (cooked or canned) and shred them on a cheese grater.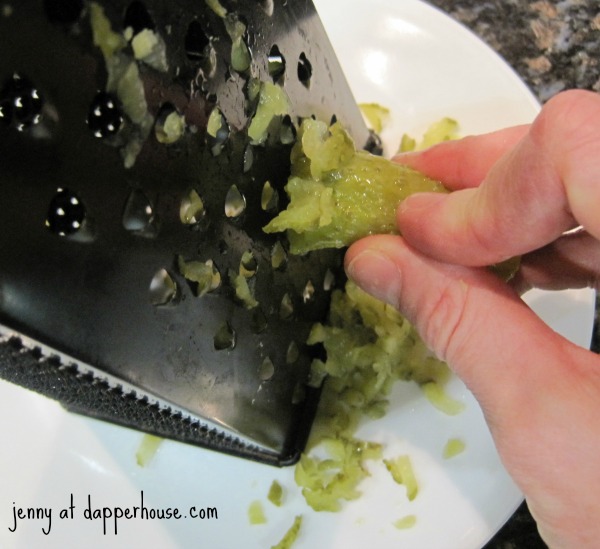 Use a food processor to shred the spinach.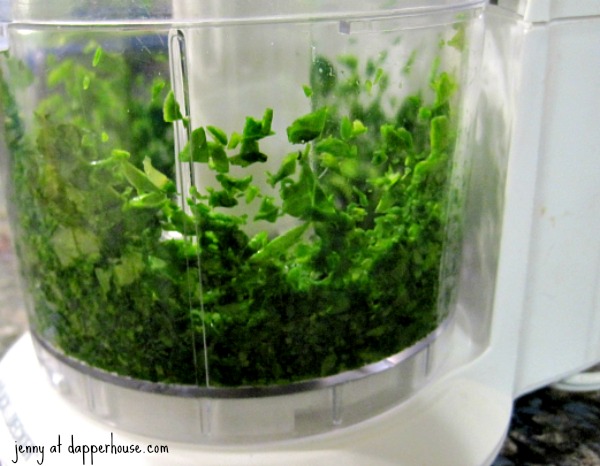 Add mustard to the bread, pile on your ingredients and enjoy!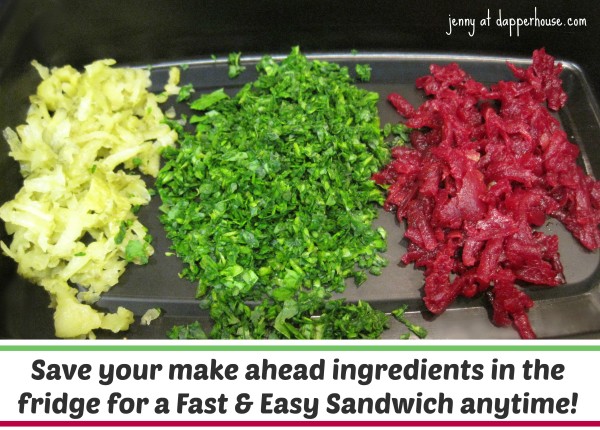 A great way to modify this for kids is to let them make their own sandwich along with you! It is colorful to look at and a great way to get kids to eat their healthy veggies! DIY sandwich bar. Kids love to be little chefs so fill small bowls with all sorts of healthy ingredients for them to create their own sandwiches and wraps. Kids can use cream cheese to help hold the shredded veggies to the bread and reduce the mess.  Make sure to add some proteins too such as meat, eggs, cheese and soy. ENJOY!