It is so easy to make your home festive and fun on a tights budget. Just a few little things put together in a nice way can look classy and fun! Find any small spot in your home where you can set up something festive. Could be a shelf or two in a bookshelf, mantle above a fireplace, a decorative table, a corner area of a desktop or counter, the middle of a dining room table or a window sill. I use section of my kitchen counter.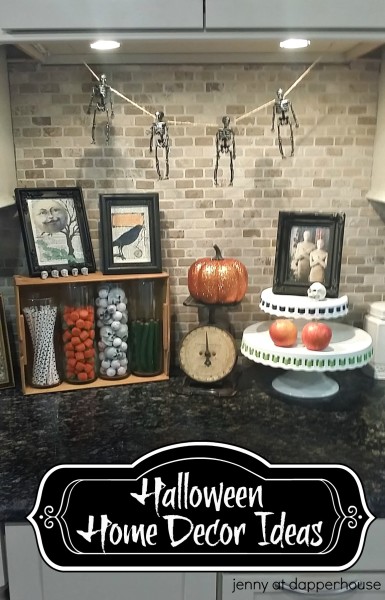 I took some frames from a second hand store and painted them black. I used pages from a vintage dictionary and decorated them with vintage pictures, paints and more to make Altered Art Decor. You can easily use pictures found in magazines, greeting cards or pics printed from the internet all put into Dollar Store frames. *Would be very cute to frame Halloween pictures that your kids create.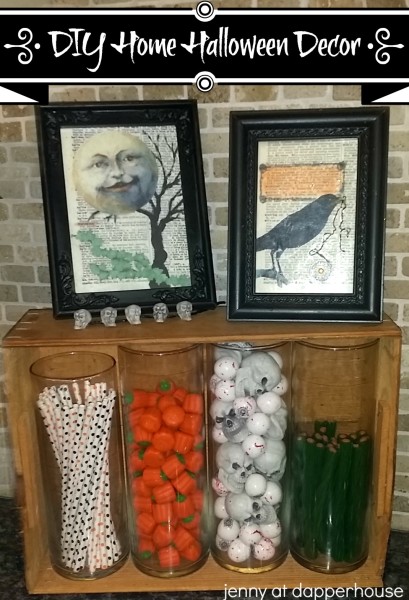 Cylinder vases are sold inexpensively at many stores from Hobby Lobby to Walmart. Fill them with anything you like to add some color and themed fun. I used straws, a mix of gumball eyeballs and plastic skulls, candy pumpkins and caramel apple licorice sticks.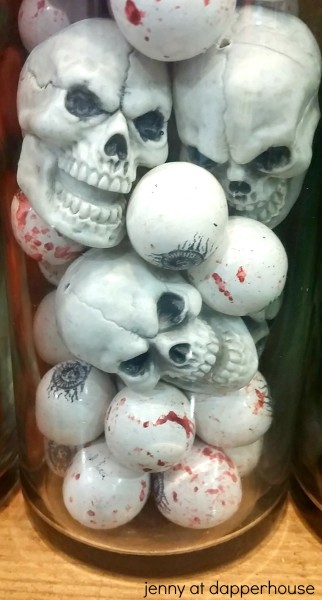 You could also use:
spider rings
mini plastic skeletons
Halloween candies
black licorice
jack-o-lantern cookies
Dracula teeth
fake body parts
gummy rats
toy snakes
Ghost Peeps
plain corn kernels
acorns
fall leaves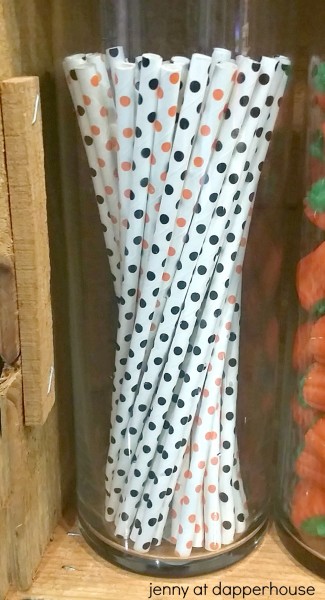 I placed the cylinders in a wooden box I had lying around.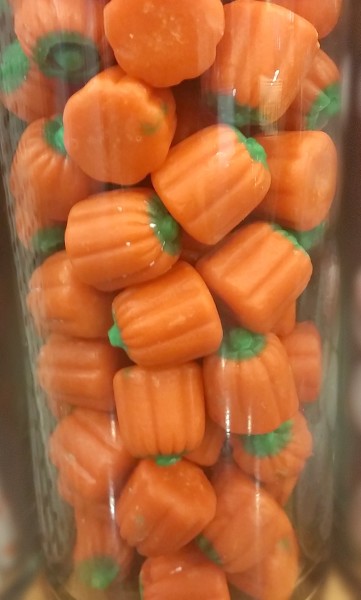 You can buy gourds to set out as well. I got the glitter pumpkin in the $1 section of Target.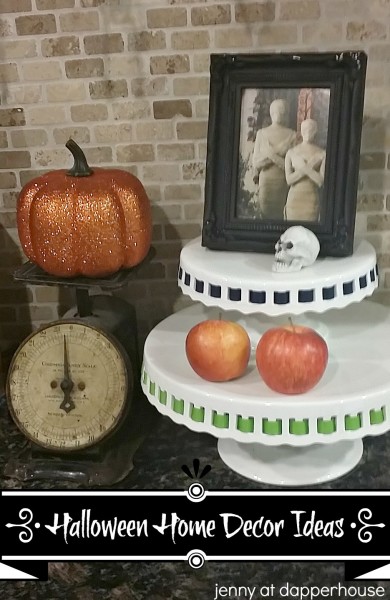 Including cake stands is good to set out treats as you bake them with your children or receive them from friends and neighbors. (My son wants to make some spooky cupcakes and candy corn cookies.)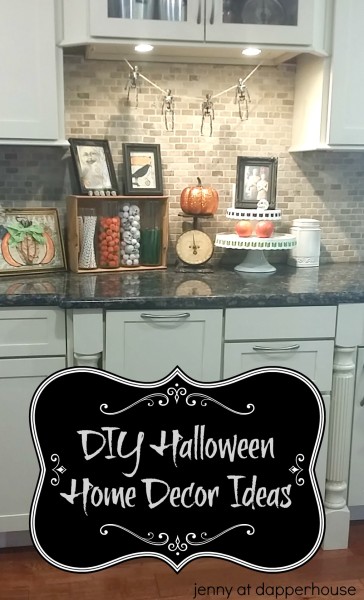 Everything looks better with garland and bunting . . . and they are easy to make! I took some skeletons from the dollar store and tied them to a bit of twine. You can find free printables for Halloween Banners online as well.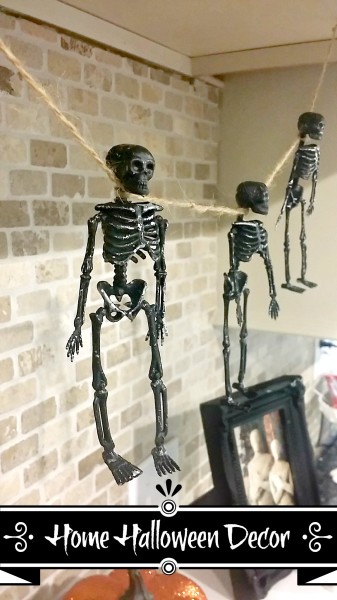 Happy Haunting!
How do you decorate for Halloween?