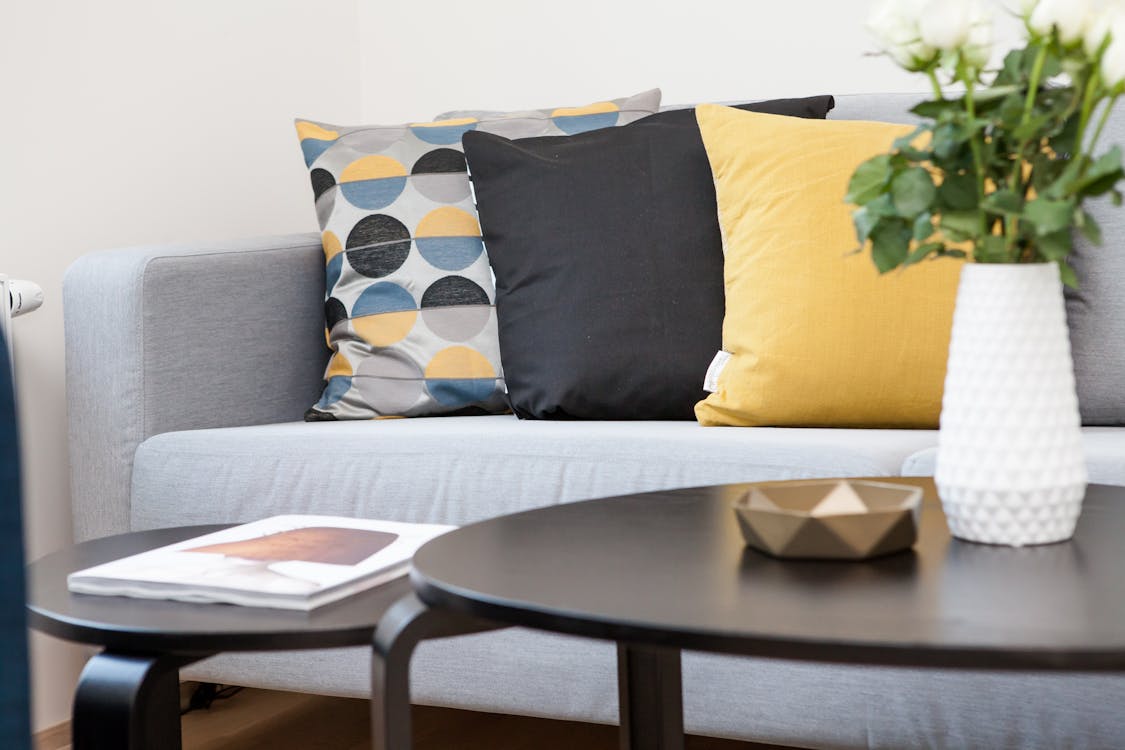 Chairs and sofas can be a big investment. It's important that you find the right furniture for your needs. Below are just a few factors to consider to help you make the right purchase. 
Usage
First, you should consider which room you're buying the furniture for. If you're buying a chair, decide whether it's going to be for a dining room, a home office, your bedroom or the garden – in each instance you'll want a different styled chair to fit the purpose. 
Consider how regularly you'll use the furniture too. It's not worth splashing out on an armchair that's going to be sat in a guest bedroom with little usage, however an armchair in your living room might be worth pouring a lot of money into.
On top of this, consider the purposes of the furniture beyond sitting on it. Some furniture has in-built storage and cup-holders. And then there are sofa-beds, which can be useful for when guests stay over.
Comfort
Comfort is key when buying seated furniture. Some people like a firm seat, while others like to be able to sink into a chair. Some people like high backrests and armrests, while others find them restrictive. Many people buy seated furniture in person opposed to online for the simple reason that they can test it out and see which option is most comfortable for them. This could be particularly important when buying a sofa.
Different materials have their individual benefits and drawbacks when it comes to comfort. While some people love the smooth feel of leather, it needs to be broken into and can get hot and cold. Fabrics tend to be immediately more spongy and are less prone to temperature changes, although certain fabrics can be a little rough on the skin.
If you suffer from aches and pains, you might want to consider looking into ergonomic furniture. You could even consider a bean bag – large bean bags are able to mold to the shape of your body as you sit on them. Higher quality craftsmanship is likely to result in more comfort.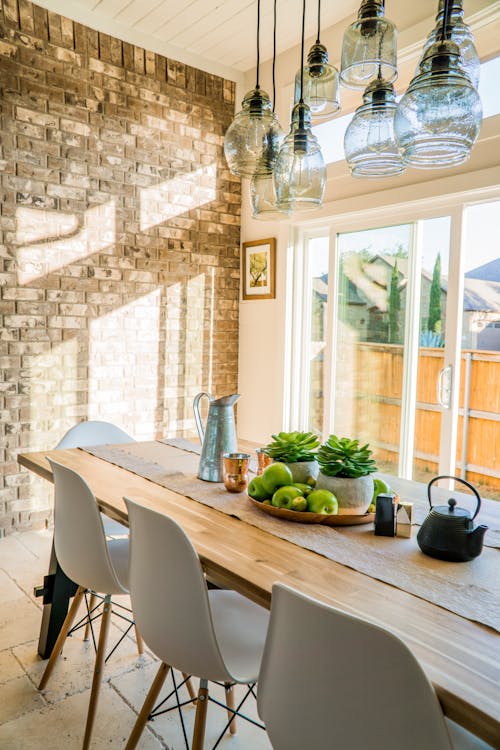 Style
The style of the chair is also important and is something only you can decide on. Some people prefer classic and traditional designs – you could look into used furniture when buying these designs or you could look for brand new furniture in classic designs. Alternatively, you may prefer something sleek and modern. You may even be drawn to more unusual chair types such as egg chairs and swing chairs.
You should also consider which colours and patterns are best suited for you. If you've got a sofa and you're buying an armchair to go in the same room, you might want to find a colour or material that matches. Furniture can also be matched to rugs, curtains and other furnishings (although you may want to avoid getting too matchy-matchy).
Size/Shape
The furniture needs to fit in the room without looking awkward. At the same time, it needs to be able to get into your home when delivering it. 
It's worth always measuring the space first to avoid buying something that is too big. If you're buying a corner sofa for an awkwardly shaped room, you may want to look into furniture stores that offer custom designs.
A flat-pack sofa could be a good option if you're buying a sofa for a space that's awkward to get into. Meanwhile when it comes to space-saving dining room chairs, you may want to look into chairs that can easily be folded away.
Cleaning
If you've got animals or kids, it could be worth considering how easy the sofa or chair is to clean. Leather is often the best sofa material for cleaning spillages and fur from, however lighter leather may stain. When buying dining room chairs, consider leather or laminate wood seats. Another option could be to simply add covers that are machine-washable. 
When it comes to sofas, you may want to consider how easy it is to clean behind them. A heavy sofa will be harder to move – if you're buying a very large sofa, you may want to put it on legs so that you more easily clean beneath it.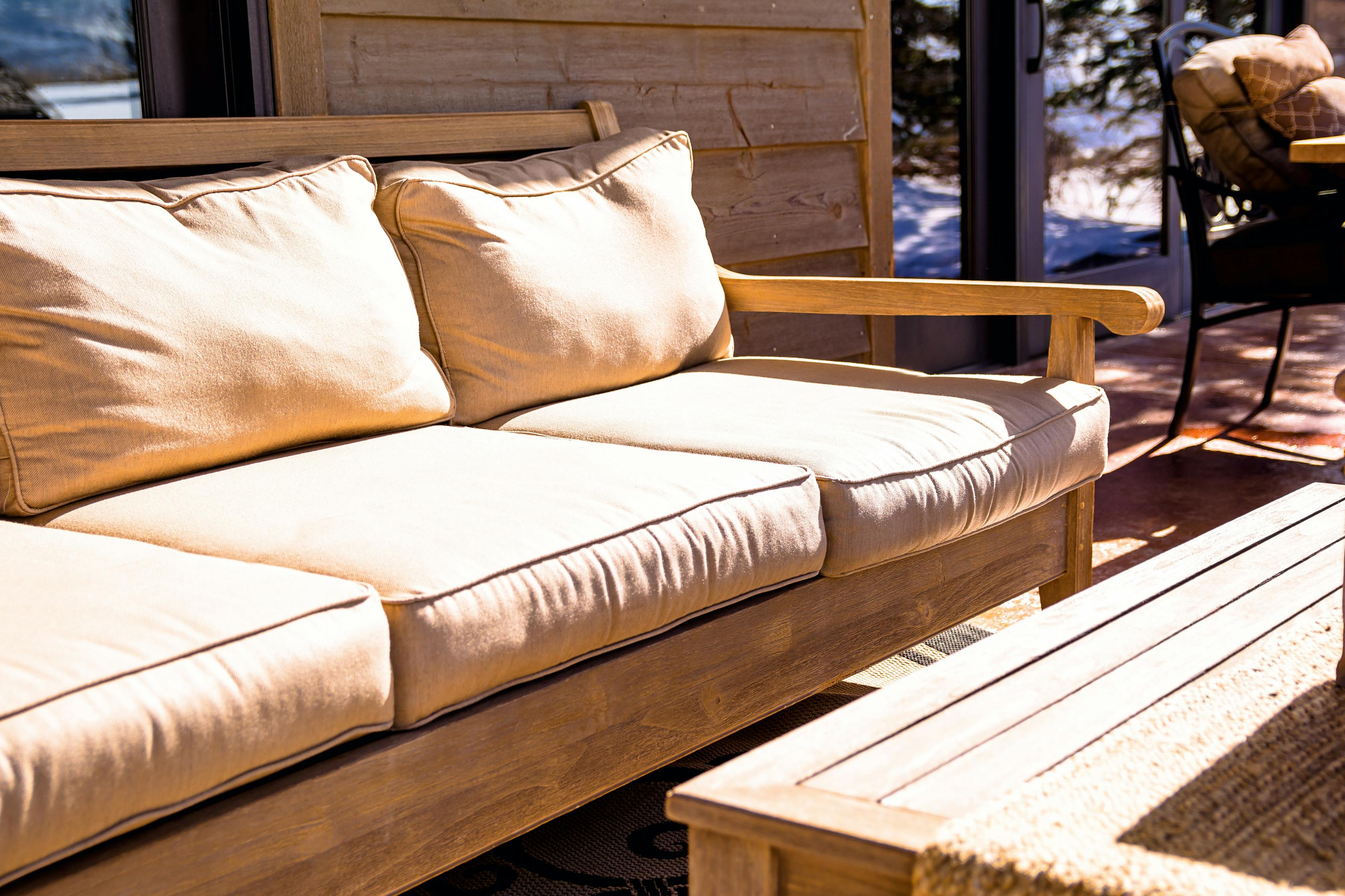 Damage resistance
Some materials are more damage-resistant than others. If you're buying a sofa and you've got pets, this might be something to consider. Silk for instance will easily tear, while materials like microfiber fabric are resilient against cats claws. 
Damage resistance is a particularly important factor to consider when buying outdoor furniture. Plastics are fairly resistant against rain, but can be prone to sun damage. Cast iron furniture won't blow away in a storm but may rust if not treated properly. Woods meanwhile can rot if not treated, although tend to be pretty resilient (particularly woods like teak). Rattan wood and plastic designs tend to be a popular choice are often the most damage resistant against the elements. Make sure that any cushions are also waterproof. 
High quality furniture is likely to last longer without getting damaged. If you're buying cheap dining room chairs or a cheap sofa, you can expect them to wear out more easily. Used furniture is also likely to break more easily (although it depends how used it is). 
Cost
You'll likely have a budget to work within. If it's a tight budget and you want to buy furniture outright, you may want to consider used furniture – you can get some great deals buying used furniture online (although it's worth always inspecting the furniture in person first, plus you'll have to handle delivery yourself). 
If you've got a good credit score and you'd prefer something brand new, you could alternatively consider buying furniture on finance. New furniture will likely come with a warranty, plus you can arrange the store to deliver it for you (which is likely to be cheaper and easier than transporting yourself if you haven't got a van). Some furniture stores are able to offer a variety of finance schemes, which could allow you to compare interest rates.