This shop has been compensated by Collective Bias, Inc. and its advertiser. All opinions are mine alone.
You know that we love trying new things at our house. New and fun products like Juicy Fruit chewing gum are a reason to celebrate! Lately, I have been reading #CollectiveBias posts online about the live demos going on at Walmart stores and I was able to find one pretty close to my home. I love the Original fruit flavor of course, but I also wanted to try the new Sweet Strawberry! I went. I sampled. I purchased. And I decided to turn this experience into a super fun experience at home where we could all spend some time together as a family.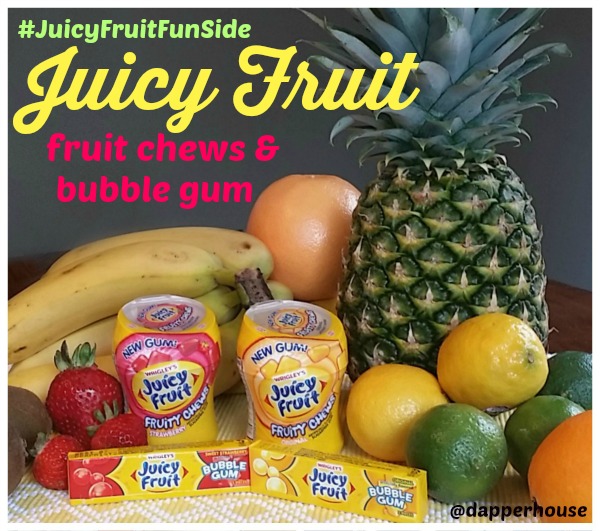 I found the demo in a store near me and went to join the fun. I tried the new Juicy Fruit gum in a convenient dispenser that fits in my cupholder. These Fruit Chews were so good! The gum was Juicy, the texture was amazing and the flavors were so incredible that I was actually inspired to go to the produce section of the Walmart store!
I found a huge variety of fresh fruits that may be on the list of secret ingredients in Juicy fruit chewing gum. I bought a bunch of these and hurried home to share the fun with my family!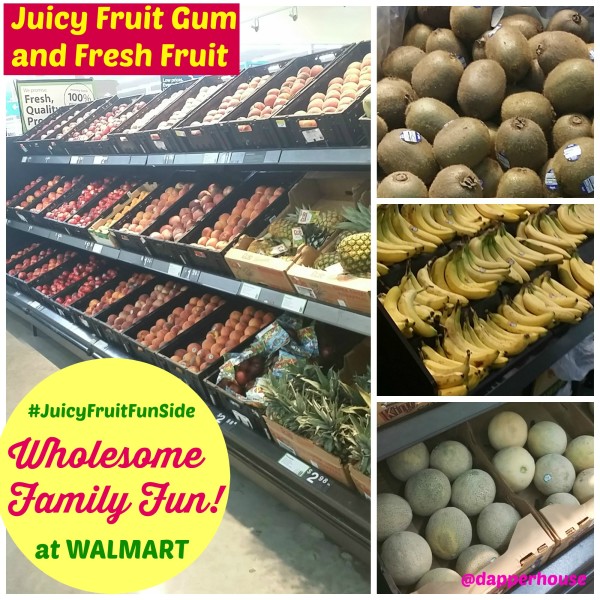 I gave my family a blind taste test to see of anyone could identify the mystery fruits in this "new" chewing gum.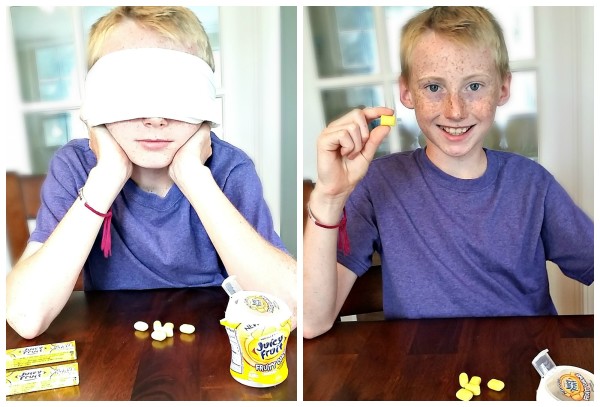 The older kids guessed that the gum was  Juicy Fruit gum right away, but I made them guess the actual fruit flavors in Juicy Fruit gum. The youngest was really intent on figuring out the flavors. (We watch more than our share of cooking shows on TV and we like to have food challenges as well so he takes this very seriously.) He determined that the cool sensation from the fruity chews reminded him of a popsicle. And the flavors he pinned down were peach, pineapple, mango and banana. This was really similar to mine! I also added strawberry, orange and kiwi to the guess.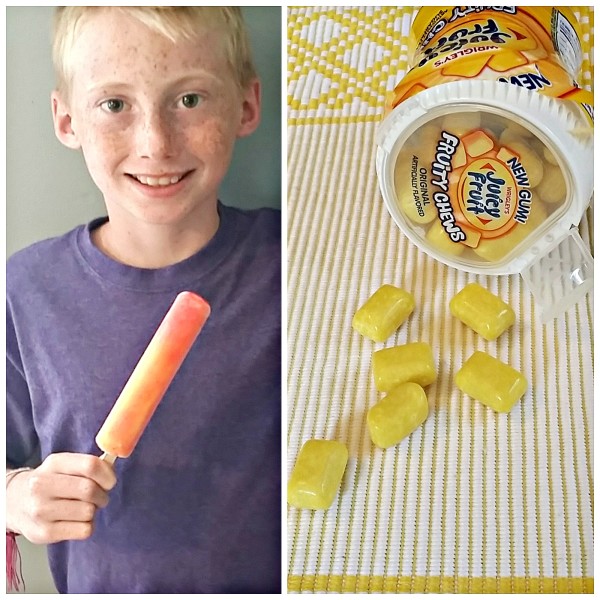 This was really similar to mine! But,  I also added strawberry, orange and kiwi to my guess.
We also had a bubble blowing contest! We each got three pieces of gum and an accurately timed 1-minute countdown to blow the biggest bubble in that time. It was harder than it sounds and the crazy faces and silly mishaps that ensued made our sides hurt from laughing!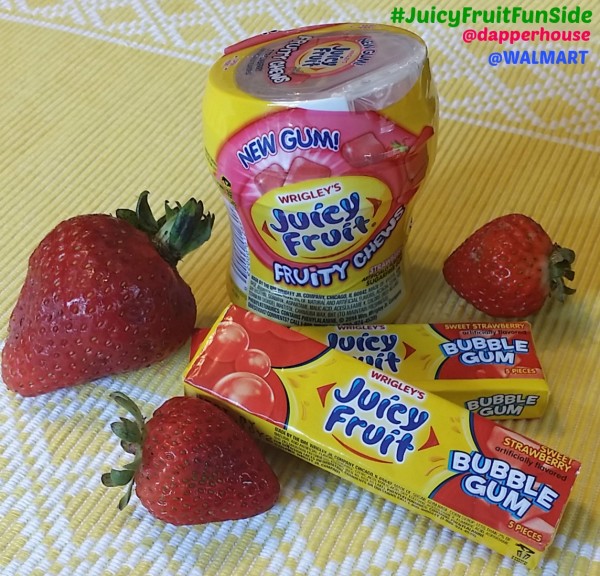 It was such a fun way to spend an evening together making even more memories with Juicy Fruit. I hope you can plan a fun family night with new Juicy Fruit Bubble Gum and Fruity Chews in Original flavor and Sweet Strawberry too!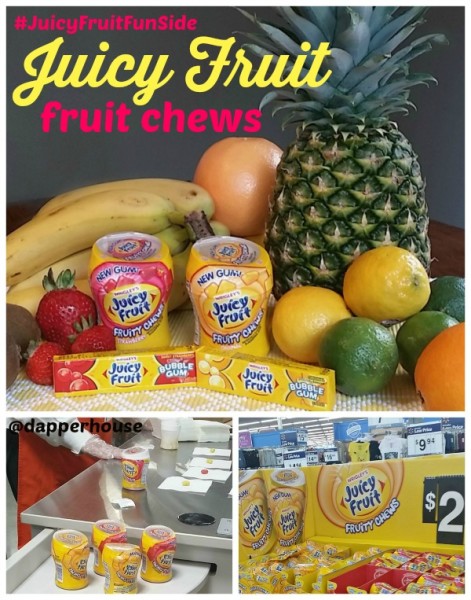 Follow the FUN!
#JuicyFruitFunSide
on facebook for news and coupons and contests…
look for twitter parties too!