Fabletics was hitting the holiday season hard with ads offering two pairs of leggings for $24 as a way to entice new members to their monthly customer base. I didn't want to sign up before I had tried their products so I ordered an outfit. I was automatically enrolled in their monthly "club" anyway but talked to customer service about simply opting out once my products came.
The outfit came and I was immediately shocked. It honestly looked like I had used glitter fabric paint to draw the lines myself. I expected better quality but it really just looked like glitter gel sitting on top of the fabric like a craft project.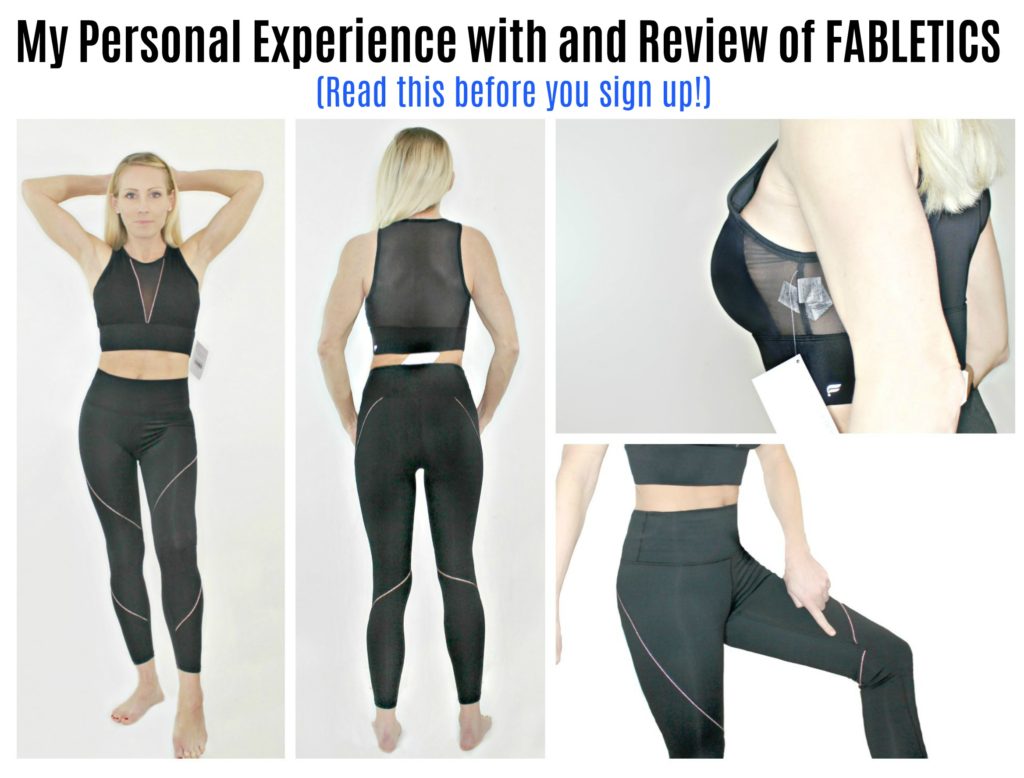 The top was my size in the fit around my ribs and the length of the straps, but there was a big gap at the top of my boobs on the sides. It was so cool with a completely mesh back and sexy mesh front! But this ill fit made it not wearable and it sadly had to be returned. Too bad, because it was a very cute and popular design.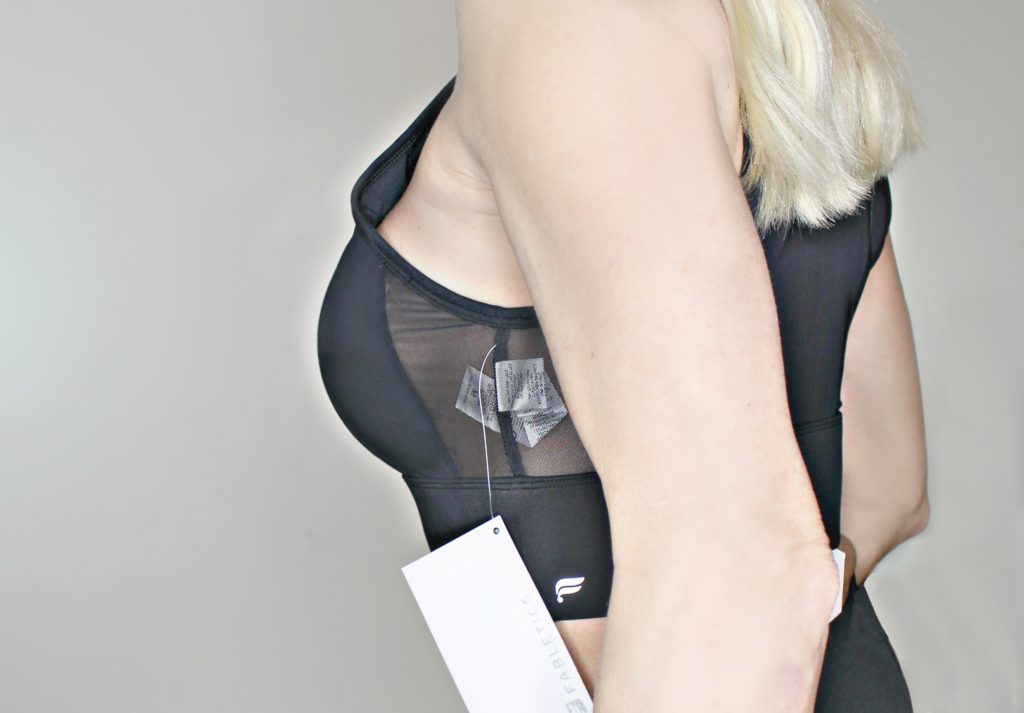 The pants were a perfect fit and I loved the high waist. I liked the amount of strong hold that they provided as well. I felt like the pants would not stretch out in the knees and butt while doing squats and other workouts. The thing that may not bother other people but that I did not like is that the lines did not match up around the pant. It looked weird to me and that paired with the cheesy glitter gel lines were reasons to send them back.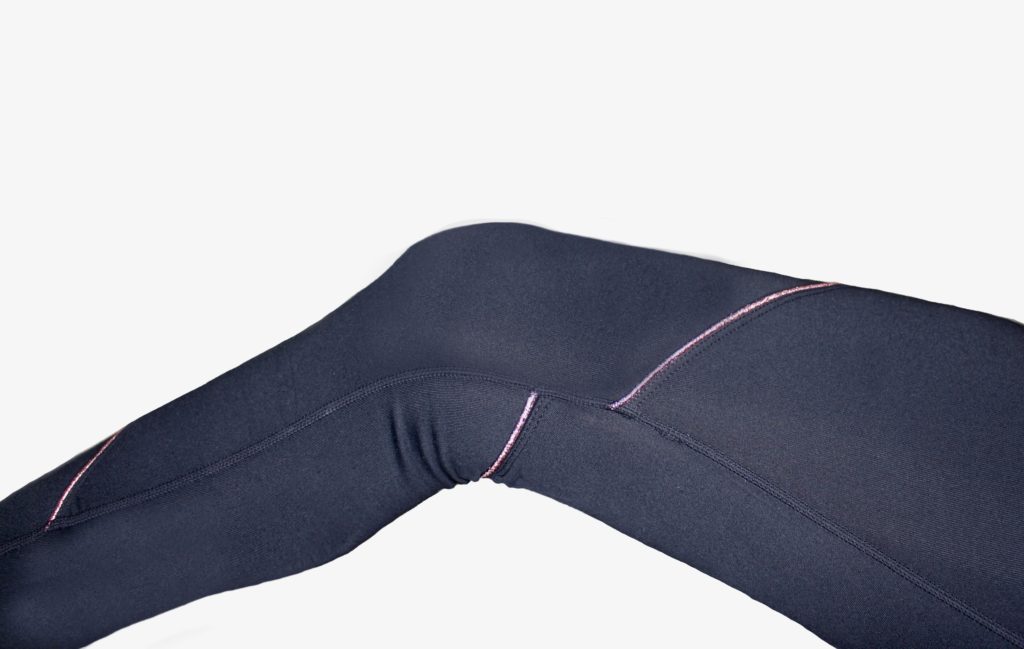 The third reason is that the fabric very, very thick. I felt like they would be way too hot and not sure that they wouldn't show sweat.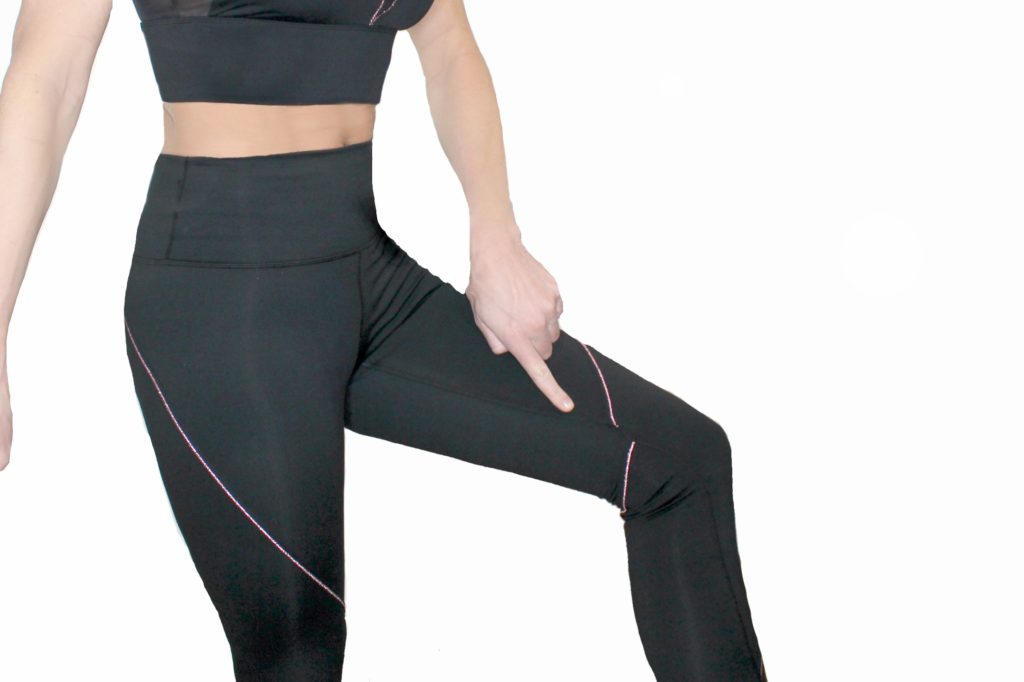 I packaged them up and sent them back for a return. Thinking that I had a month to opt out of the program I set a date on my calendar to call the first of the month, but my credit card was billed for that month anyway. Now I had to spend $49.95 there but fine, I love buying gym wear. I added some pieces to my basket so that I could give Fabletics another try and when trying to check out, the $49 would not be taken out of the $80+ I was planning to spend. I called customer service and after some misunderstandings I finally realized that I had to spend the exact amount of $49.95 for my money to be applied to my purchase. I was SHOCKED! I can either choose the exact combination of legging and sports bra from their choices that month for $49.95 or lose that money! I could not apply my own money to items that I wanted to purchase from their site. I was pissed but more than that, I was so confused as to why this was their rule. I think that this is ridiculous.
So my recommendation is that there are so many amazing brands out there that you don't need to spend $49.95 just for a discount on their clothing and to have that monthly fee only apply to the few outfits they curate rather than ones that you want to own. I really just don't get it.
If you have had an experience with Fabletics let me and our readers know so there are other points of view on this company and their products. But as for now, Fabletics is a no for me.
Pin this for later. . .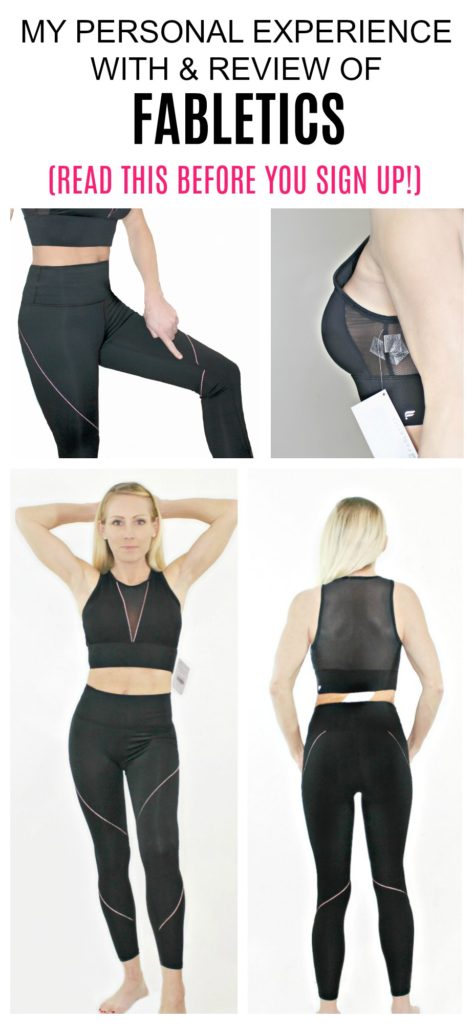 Let's be friends on instagram!