"This post is part of a social shopper marketing insight campaign with Pollinate Media Group® and The J.M. Smucker Company, but all my opinions are my own. #pmedia #miloskitchen http://my-disclosur.es/OBsstV"
We are total health nuts in our family. We exercise regularly and eat robust meals made from real ingredients. I know you'll agree that nothing says "I love you" more than food made with love and care… so I pre-make a lot of snacks for our family from things like whole grains, dark leafy veggies and lean meats. Just like the rest of the family, our dog Reese gets healthy food. I choose Milo's Kitchen home-style dog treats from Meijer because they are  totally free of artificial flavors or colors and the number one ingredient is meat!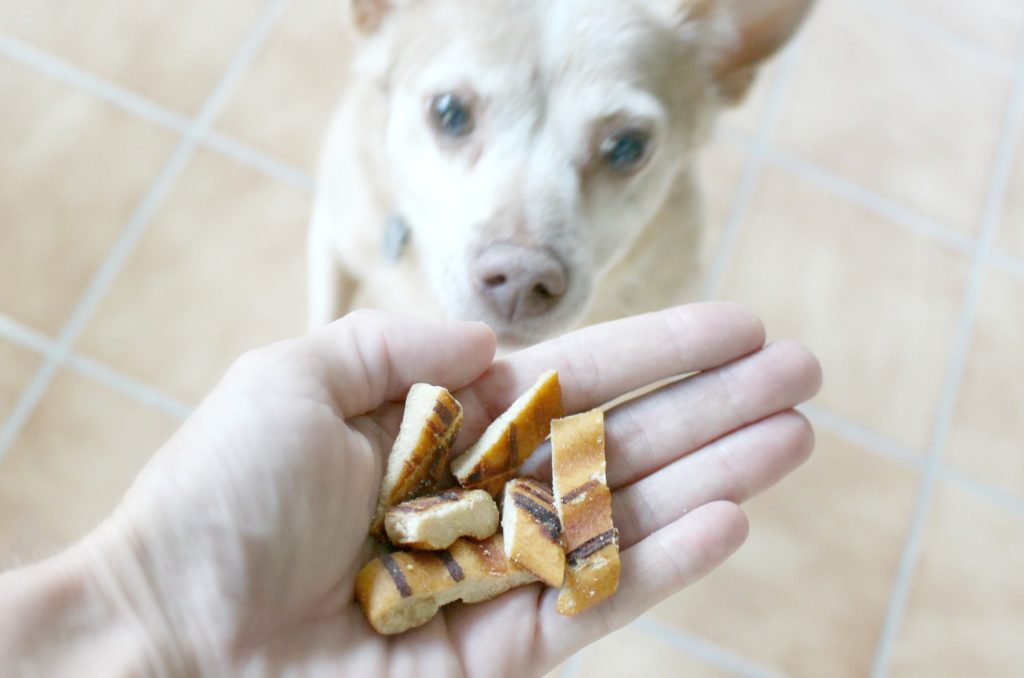 There are many choices and sizes of Milo's Kitchen home-style dog treats. I like to have the smaller 2.5 ounce bags to quickly grab when we are going out to exercise.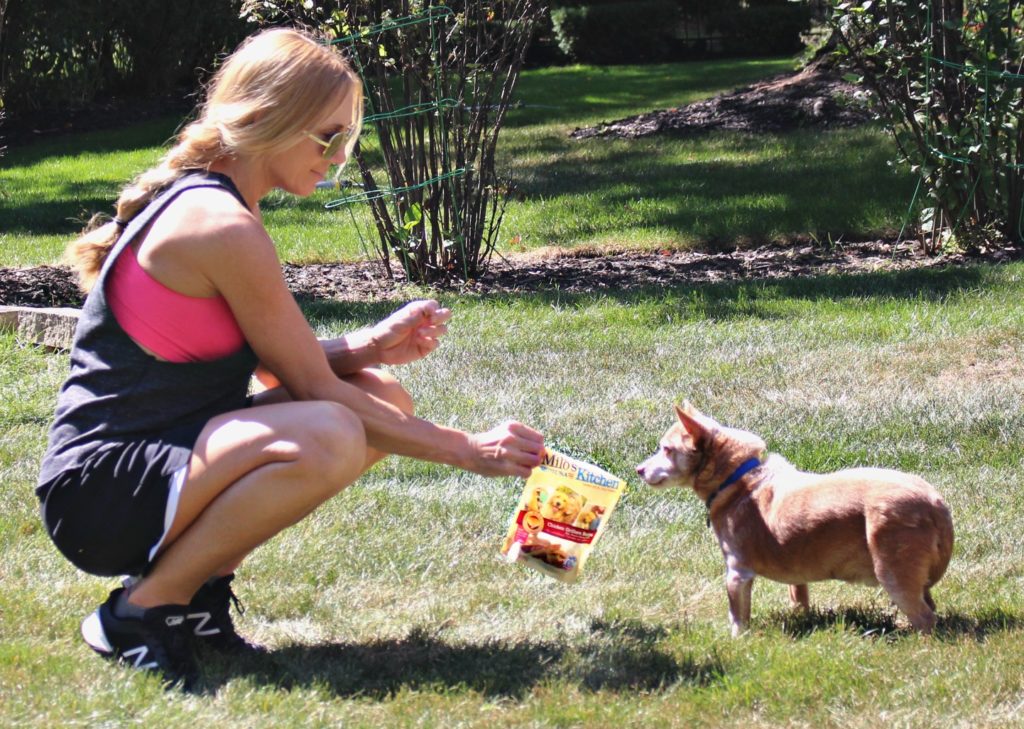 I buy the big 15 pound bags to keep in the pantry so he can enjoy a healthy snack with us anytime.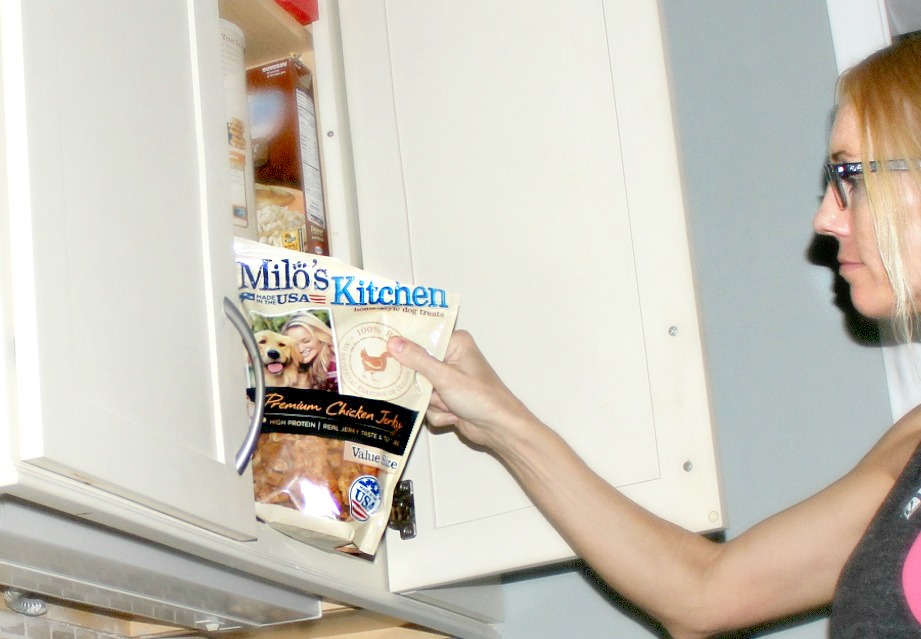 Exercise is a huge part of our family's lifestyle and Reese is very active at 12 years old. He loves his walks but he gets thirsty fast so I just bring a disposable dog bowl for him and we share a water.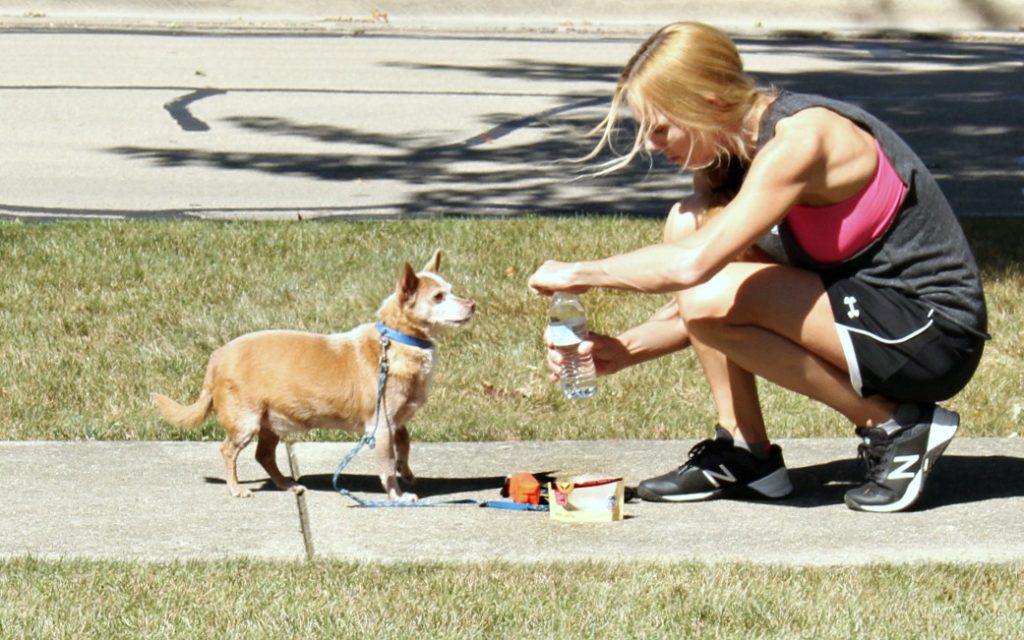 TIP: To make a disposable water  bowl I simply cut an empty Milo's Kitchen home-style dog treats bag about 2 – 3 inches from the bottom and fold it in my pocket. The packaging is sturdy and has a flat base so it is perfectly made for a collapsible, on-the-go bowl!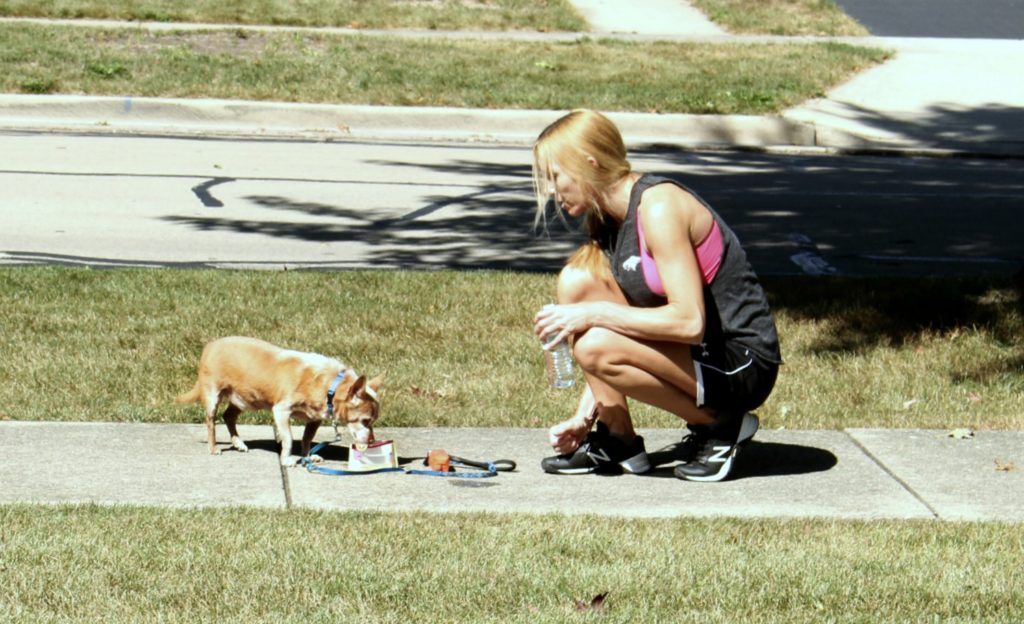 Drinking a lot of water is important for both people and pets! Always hydrate to say healthy and happy.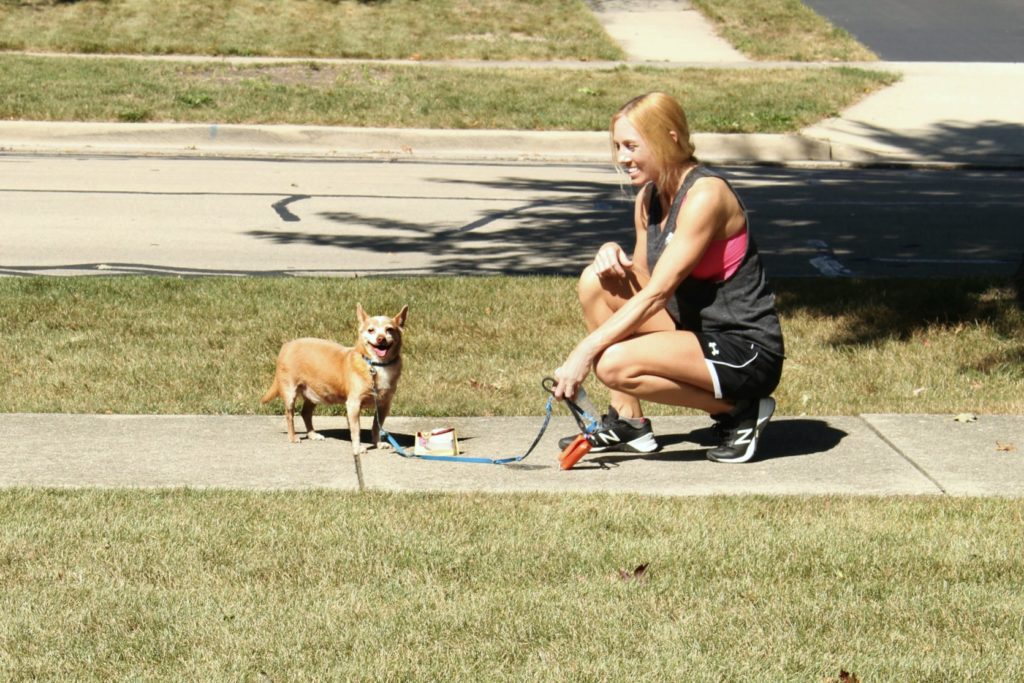 Reese is a fan of all the 100% meat treats that Milo's Kitchen home-style dog treats makes in their kitchen. They have a lot of meats and flavors to choose from. They are all his favorites. He recently finished his delicious, tender strips of Steak Grillers Recipe made with real Angus Steak full of beefy flavor and is now enjoying great-tasting, home-style recipe made with real chicken for the best mouthwatering jerky taste, Chicken Jerky Strips.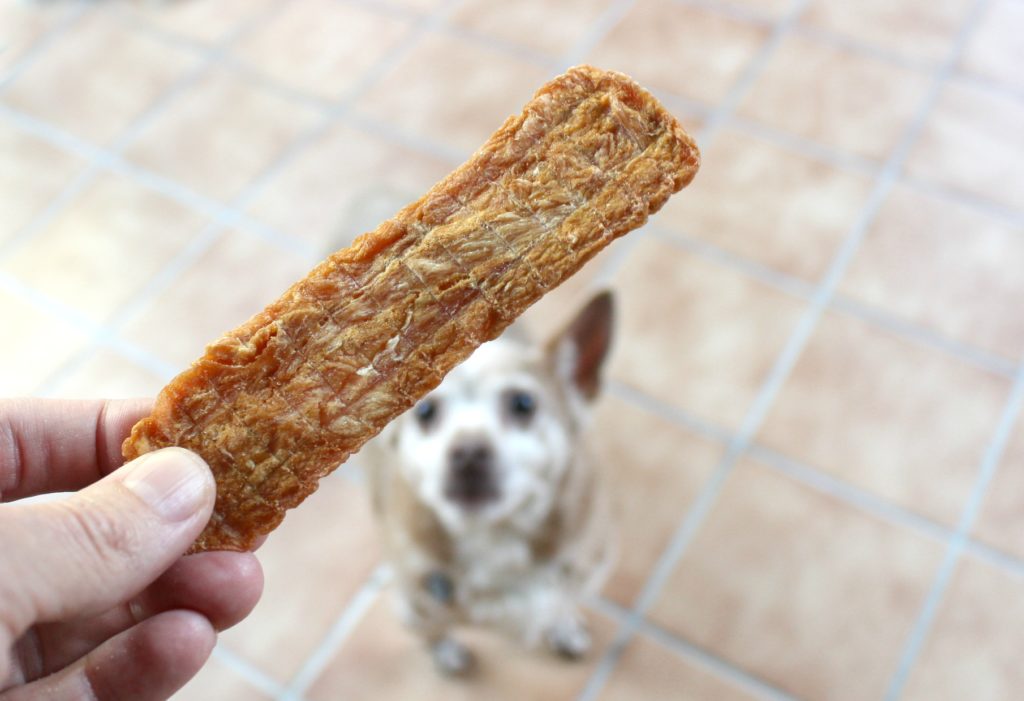 Look at this chicken jerky. These snacks not only look like jerky, sausage slices and meatballs, but actually are 100% real jerky, sausage slices and meatballs!
TIP: When you are shopping at Meijer you have to look for the tender, home-style chicken meatballs. Milo's Kitchen cooks them to bring out an enticing aroma that your dog will thank you for.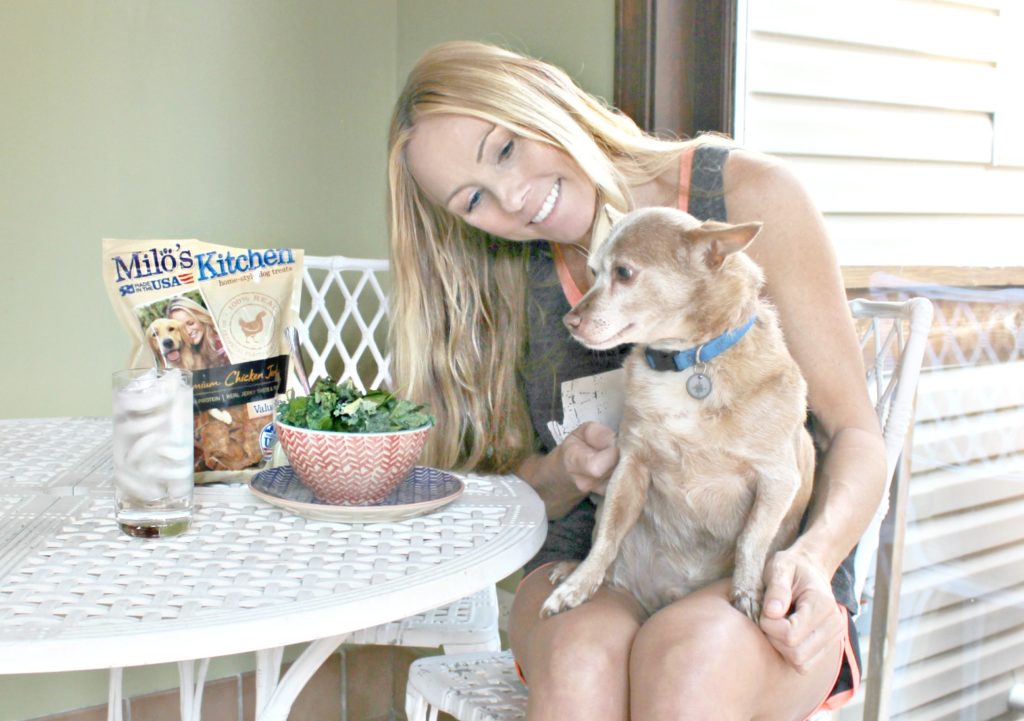 Take advantage of this mPerks offer of 30% off Milo's Kitchen home-style dog treats now through 10/7 (while supplies last) before you head into Meijer today!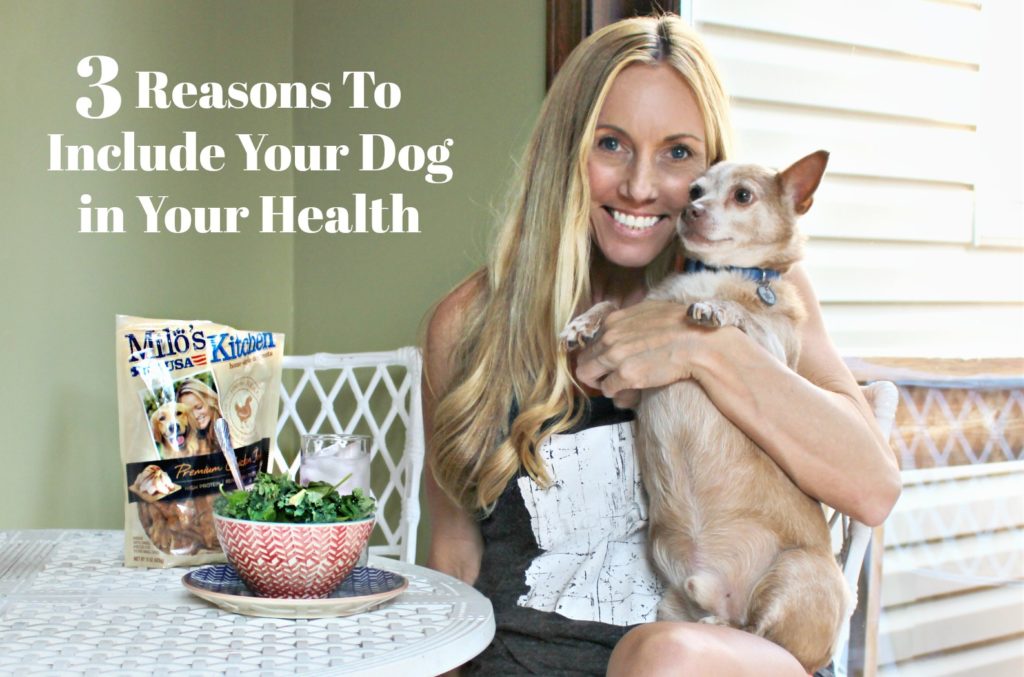 Did you know why it is important to include your dog in your health and fitness? Here are 3 top reason's why. . .
3 Reasons To Include Your Dog in Your Health & Fitness
1.) Dogs need regular exercise just like people. Setting a time to walk your dog for 30 minutes per day gives you both the cardio your bodies need.
2.) Dogs and their humans need time to connect with each other. Instead of watching TV together, go outside and play! Playing catch or going to the park together is beneficial to your relationship and it strengthens your bond.
3.) Bodies need healthy foods to keep illnesses and diseases away. Eating processed foods makes you sluggish, overweight and unhealthy. We all need high quality foods that nourish our bodies and dogs deserve treats made with the same quality of ingredients and care that you want with your food.
Little Reese is a big part of our healthy family!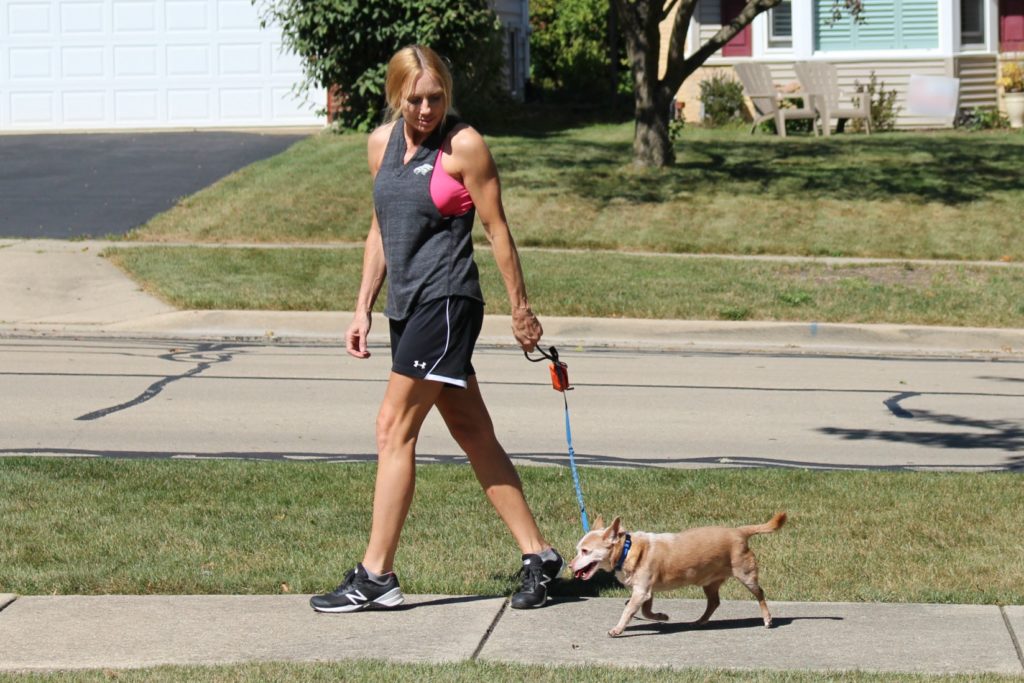 Are you excited to let your dog try Milo's Kitchen home-style dog treats from Meijer?
You can follow them on facebook and twitter.
Pin this for later. . .