Kohl Children's Museum of Greater Chicago (2100 Patriot Boulevard in Glenview) announced today it would bring their pop-up satellite Museum to the Round Lake Beach Cultural Arts and Civic Center (2007 N. Civic Center Way).
The pop-up will feature elements from the "Animal Secrets" exhibition (last on view at Kohl Children's Museum in 2018) including the "Naturalist's Tent" where children can role-play working as a naturalist in a canvas tent outfitted with real field equipment. The pop-up Museum will also include a Puppet Theatre with three stations, an art studio and a reading nook.

The other half of the space will focus on open-ended experimentation with science, design, and construction. Large wind tubes and a Bernoulli blower will encourage children to explore airflow, drag, symmetry, and gravity.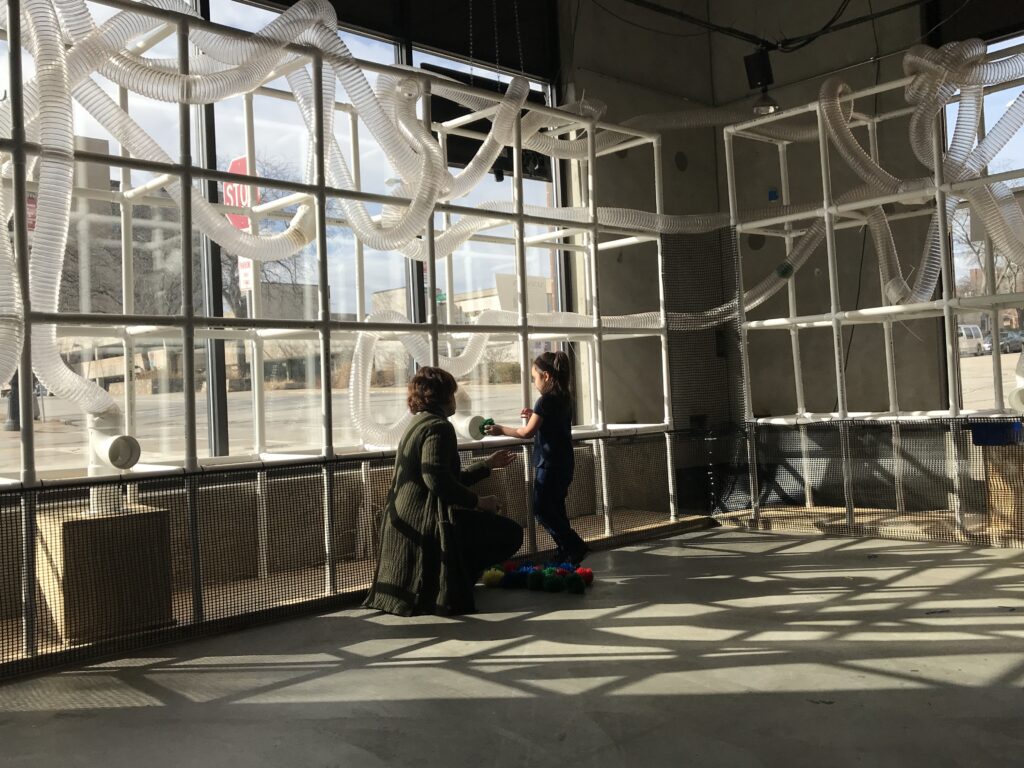 Imagination Playground blocks and magnetic building blocks will offer a wealth of fun collaborative learning opportunities.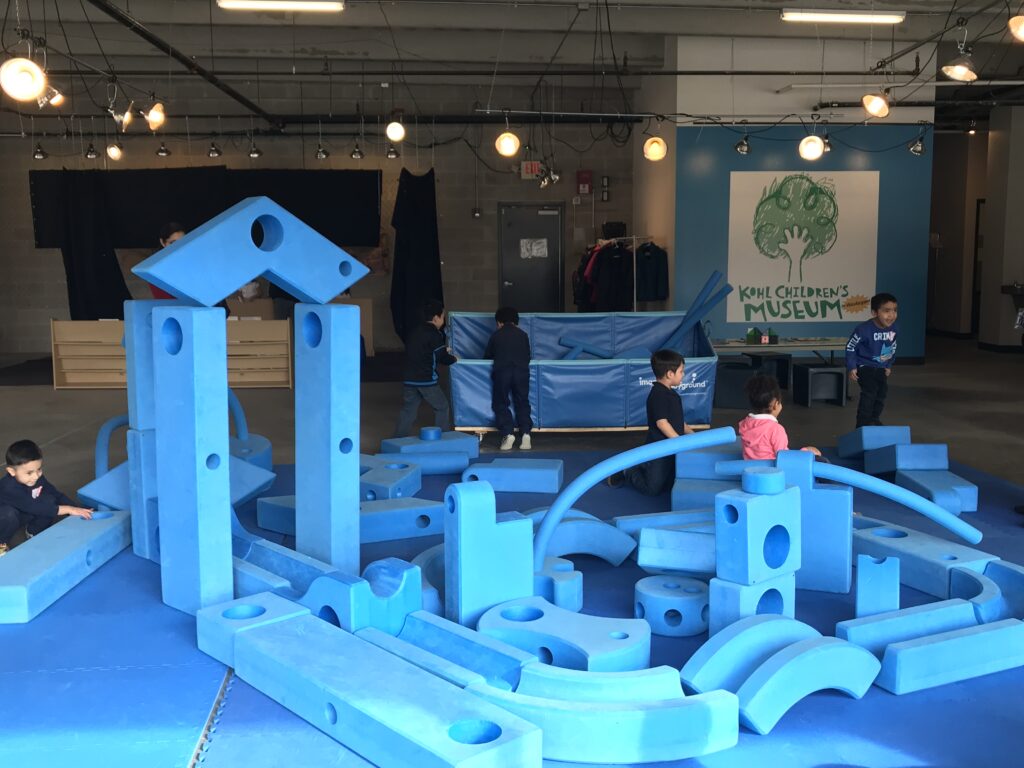 The exhibits and facilitated activities will provide young children with hands-on, experiential learning and ample time to form hypotheses and to test them in a comfortable setting alongside other children, educators, and families.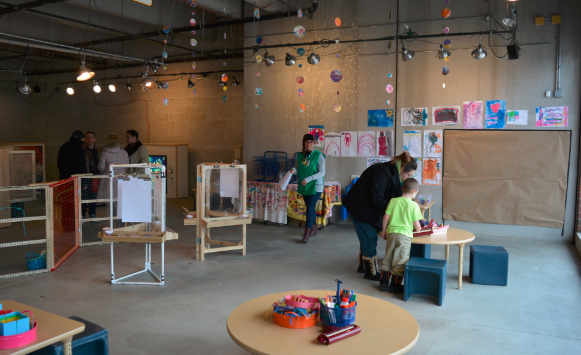 Fun "Learn At Home" activities will also be provided to encourage families to continue the hands-on learning after they leave the pop-up Museum experience.
Kohl Children's Pop-Up Museum will run from April 2 to May 25, 2019 and will be free of charge to pre-registered school and childcare groups during weekday hours.
The Pop-Up Museum will be open to the public at no charge on Thursday evenings from 5 – 7 p.m. and Saturdays from 10 a.m. – 4 p.m.
The Museum is open on Monday from 9:30 a.m. to 12 p.m., Tuesday through Saturday from 9:30 a.m. to 5 p.m., and Sunday, 12 p.m. to 5 p.m. Special members-only hours are from Monday through Saturday, 9 a.m. to 9:30 a.m.
Admission prices are $13 for children and adults and $12 for senior citizens. Children under 1-year-old and members are free.
The Museum is open on Monday from 9:30 a.m. to 12 p.m., Tuesday through Saturday from 9:30 a.m. to 5 p.m., and Sunday, 12 p.m. to 5 p.m. Special members-only hours are from Monday through Saturday, 9 a.m. to 9:30 a.m.
For more information, visit the Museum's website at www.kcmgc.org or call (847) 832-6600.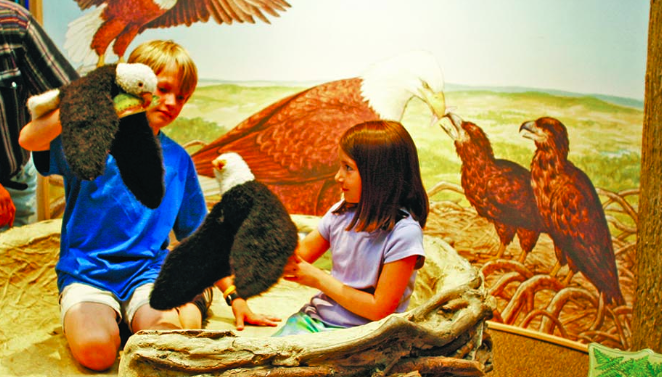 Kohl Children's Museum is located at 2100 Patriot Blvd., in Glenview, Ill. at the corner of Patriot Blvd. and W. Lake Ave. in The Glen. The Museum can be easily reached by public transportation, including Pace bus and Metra trains.
Kohl Children's Pop-Up Museum will be open approximately 20 hours each week during the months of April and May, and is funded by a donation made by Wintrust to the Play It Forward campaign, a major capital campaign announced earlier this year. "Given the outstanding response to our pilot pop-up museum earlier this year, we look forward to continuing to extend the Museum's offerings to underserved areas of the greater Chicago community," said Museum President and CEO Sheridan Turner. "In order to serve children in the Round Lake District, the Museum has deepened its ties with the United Way of Lake County and the Village of Round Lake, to continue to provide exemplary educational outreach experiences to thousands of children, through field trips, access to traveling exhibits, and programming at schools and libraries." As part of its commitment to ensuring that every child and family has access to a high-quality children's Museum experience, the Museum recently partnered with the United Way of Lake County in its Kindergarten Kickoff Summer Camp, held in Round Lake Beach, providing in-school Museum experiences benefiting children who did not attend preschool and who might be at a disadvantage when beginning kindergarten. "Following the incredible experience in Waukegan, the Village of Round Lake Beach is excited to partner with Kohl Children's Museum in bringing the museum to the Round Lake Area," said David Kilbane, Round Lake Beach Village Administrator. "We are very proud to have the Village's Cultural Arts & Civic Center serve as the second location for the Pop-Up Museum in 2019." Information about Kohl Children's Museum and local partners will be available on site for families.
Museum staff is in the process of identifying a third high-need community where the pop-up will also take place in 2019, and a new full-time position has been created to support this program. About Kohl Children's MuseumIn recognition for its outstanding exhibits and impact on Chicagoland families, Kohl Children's Museum was recently named one of the country's Ten Best Children's Museums by Parents Magazine. Offering 17 interactive, hands-on exhibits for children age's birth to 8, the Museum's mission is to encourage young children to become effective learners through self-directed complex play.