I am a member of the #CollectiveBias Social Fabric Community. This shop has been compensated as part of a social shopper amplification for Collective Bias and its advertiser.
WOO HOO! It is a big football weekend. There is so much excitement in watching the last 4 football teams battle it out for the honor of going to the BIG GAME!! With the games being on for half the day, I have to plan ahead to feed my hungry guys. You know that we are having DiGiorno pizzas because they are fast and easy to make at home. They want potato chips, a veggie tray and homemade ranch dips. My husband will make some spicy green hummus served with tortilla chips. I will have an assortment of cheeses with crackers, fruit and some craft beers for the adults. I am making everything ahead of time so that I don't miss a second of the big game. But what about dessert? Even though it is freezing outside here in Chicago, it will be really heated inside with friends and family cheering and rooting and going nuts! So, I decided to cool things off with some more easy finger food. I am going to show you how to make Nestle Butterfinger Peanut Butter Cup Ice Cream Bites with this incredible new candy bar that just hit Walmart shelves this week!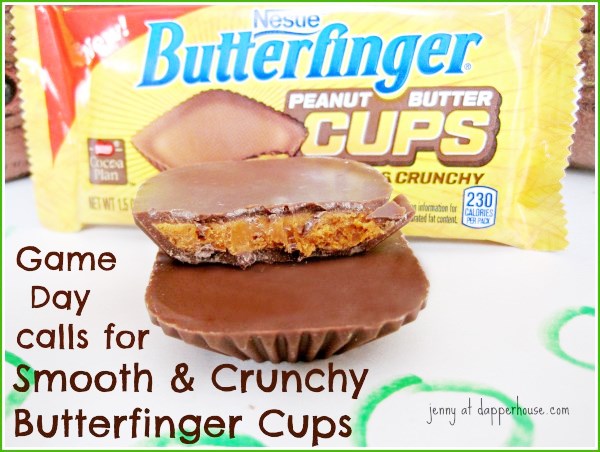 When there is a new product hitting the market, my family knows about it. We have been eagerly awaiting these New Butterfinger Cups because they are a perfect blend of peanut butter with the crispy, flaky insides of Nestle Butterfinger Candy Bar.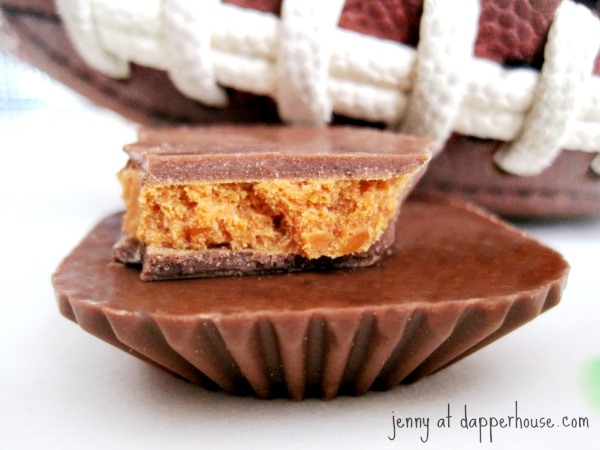 These are SO good that it honestly took me going to many different Walmart stores in three different towns because they were sold out! It was so worth driving around for though, because my family is going to be so excited when I surprise them on Game Day!
Here is the recipe steps for making these easy to serve and eat dessert bites.
You will need:
As Many New Butterfinger Cups as you want for guests at your football party.
Dreyer's or Edy's brand Vanilla Ice Cream or Touchdown Sundae Flavor
Hardening Chocolate Ice Cream Topping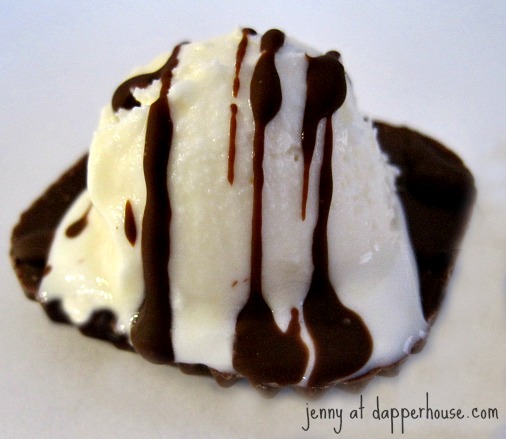 Start by storing your Butterfinger Peanut Butter Cups #thatnewcrush in the freezer until well chilled. When you are ready to Start, open the Butterfinger Cups and place them on a cookie sheet.
Immediately scoop firmly frozen ice cream balls onto the delicious Butterfinger & Chocolate Shell.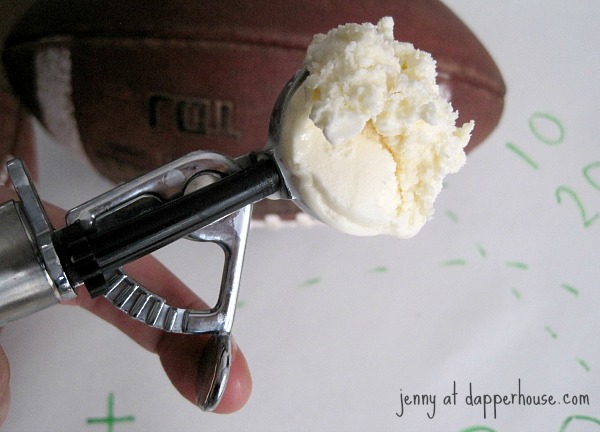 TIP: I used a cookie dough scoop for small ice cream balls.
Work quickly so that the ice cream does not melt and put them back into the freezer to make sure that they are hardened before continuing to the next step.
Remove frozen Butterfinger Cups topped with Ice Cream from the freezer and drizzle each one with a chocolate sauce that hardens upon contact with cold. Then return to the freezer for a bit to make sure that the topping is solid.
Store them in the freezer until you are ready to serve, then set them out for everyone to pick up and enjoy. My boys eat them in one or two bites!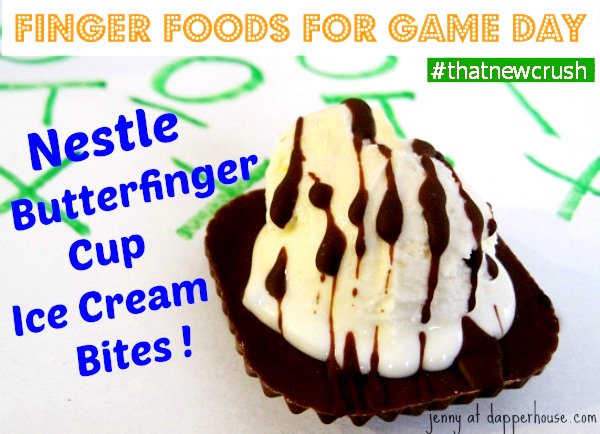 I served mine on a piece of parchment paper that I drew to look like a coach drawing out the winning play for his team. My boys thought it was a cool touch. It was easy to clean up because there was no serving tray to wash and dry. I just pulled up the paper and tossed it in the recycle!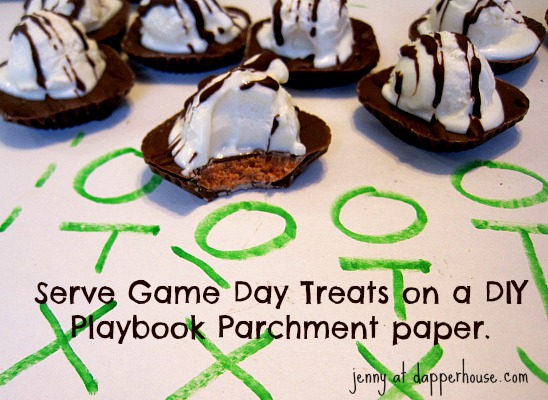 So what are you waiting for?? Run to Walmart and get your Butterfinger Cups!
For more great Game Day Recipes and party Ideas you can visit this
Pinterest Board and get all the Tips you need to be ready for the Big Game!
You can get in on the action at twitter with #thatnewcrush