Father's Day Gifts that are as Good as Gold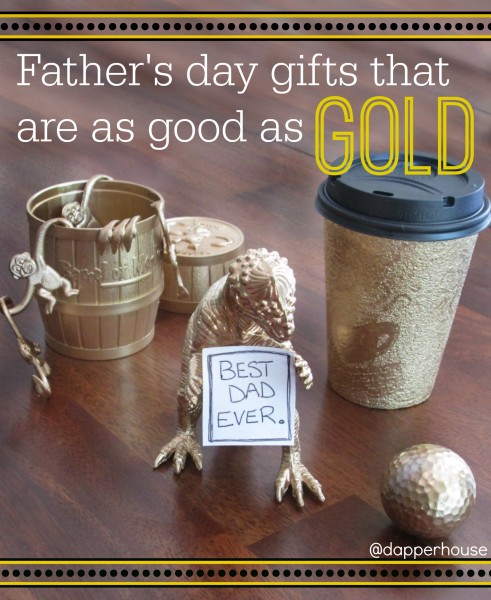 It can be difficult to find the perfect gift for dad. Many guys are particular about what they like and even more specific about what they don't like. You can't just pick up an accessory like you can for mom. With limited choices for men, things like cufflinks and watches are out of many people's price range and no dad wants socks as a gift.  You can't default at the last minute to flowers and fancy chocolates like you can with a woman, but a six pack and some beef jerky just doesn't have the same appeal. So, what can you do to show dad that he is special on Father's Day? It is true that many men are big kids at heart. They like their toys and their time to play. If your dad has a sense of humor to boot, you can make a low cost gift that shows dad that you honor him as a V.I.P and as a guy that likes to have fun.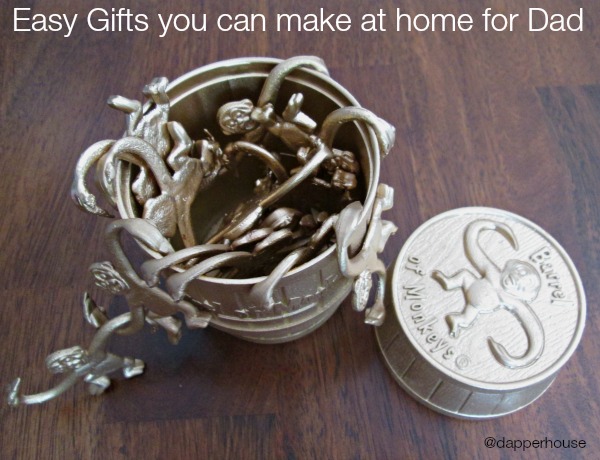 1.)    Many dads work in an office and have time on the phone or computer where they doodle, throw wadded up paper into the waste basket, or play with the stuff on their desk. Give dad something new to do while letting  him know that it is nothing but the top of the line for him with these Solid Gold Monkeys in a Barrel.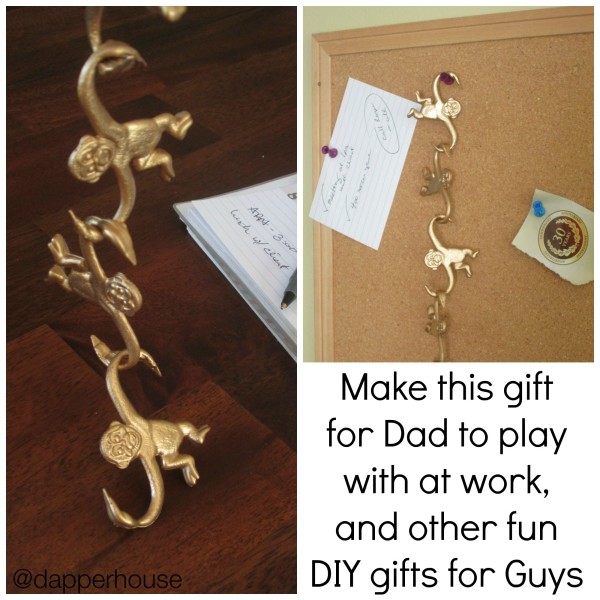 This is so easy to make and is something unique that cost very little. Just buy your barrel of monkeys and a can of platinum spray paint. Lay everything out and give it a coat. Let dry. Turn over the pieces and spray the other side. Let Dry. Go over any parts that need an extra touch up. Let everything dry for 24 hours and your gift is as good as gold. (Get it?)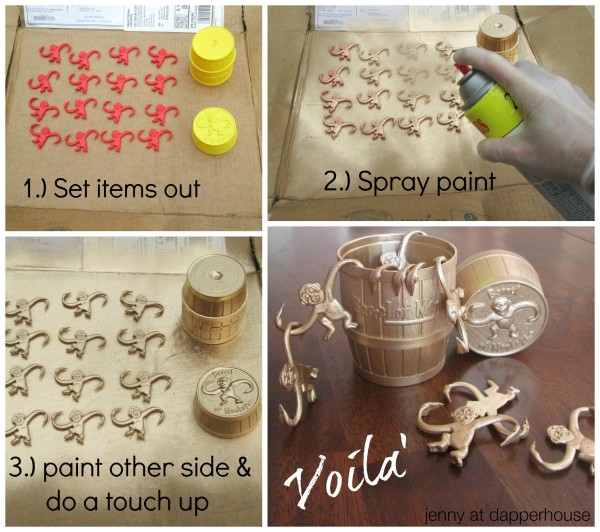 2.)    If dad is not really the office or toy type there is still hope for your having a cool gift for dad. You could make him a favorite meal and give him flatware fit for a king. Just lay out the spoon, fork and knife and give it an even spray. Let it dry, flip it over and spray the other side. Once that is dry, go over any spots on pieces that need a little more coverage. Let dry for 24 hours and WOOT! One-of-a-kind gift! You could fancy up the handles of his barbeque utensils too.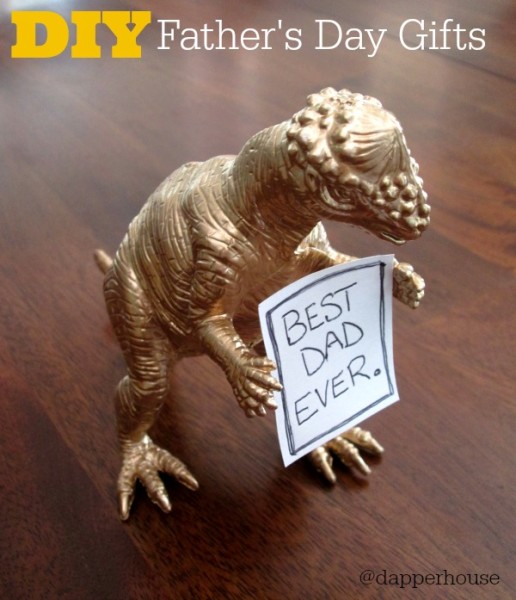 3.)    What else can we spray with gold spray paint to jazz up for dad? I would say stay away from his shoes. . . but maybe if he has a really good sense of humor you could take some of his golf balls, beer cozy, or old baseball cap and spray something old to make it shiny and new. (Do not use anything that he loves or needs like his "lucky" cap or the baseball he caught at the World Series.) You could go to a second hand store and find an old trophy or really weird statue and with a few coats of gold paint and a label maker, you could give him the Best Dad in the World Award.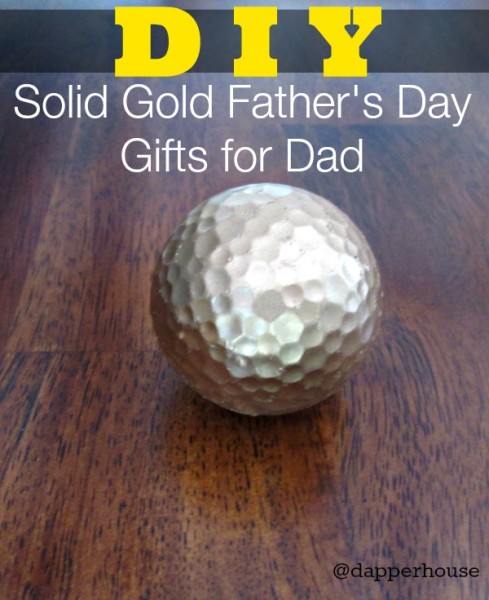 What are you getting dad for Father's Day?
Can you think of fun things that we could spray paint for our fathers?