I travel enough to have made some mistakes and forgotten some items so that now I am getting to be a pro at packing. I usually never check a bag, even when we go on vacay for a few days I fit everything into my carry-on bag and purse. I err on the side of less rather than more items so sometimes I forget to toss something in. I can not tell  you ow many times I have forgotten a razor! I don't know why it is always a razor but thank goodness that I have always been able to find some at a nearby drugstore! Once I did forget my toothbrush but that it such a silly, rookie mistake that I try not to bring it up. I have put together a list of my necessities for Everything you need to pack for your trip (besides clothes). I put it on a quick printable as well if you want to cross each item off like I like to do for a visual reminder. (Or just take a shot of the screen with your phone). I hope this helps you remember what you need and not get stuck without a critical item while traveling.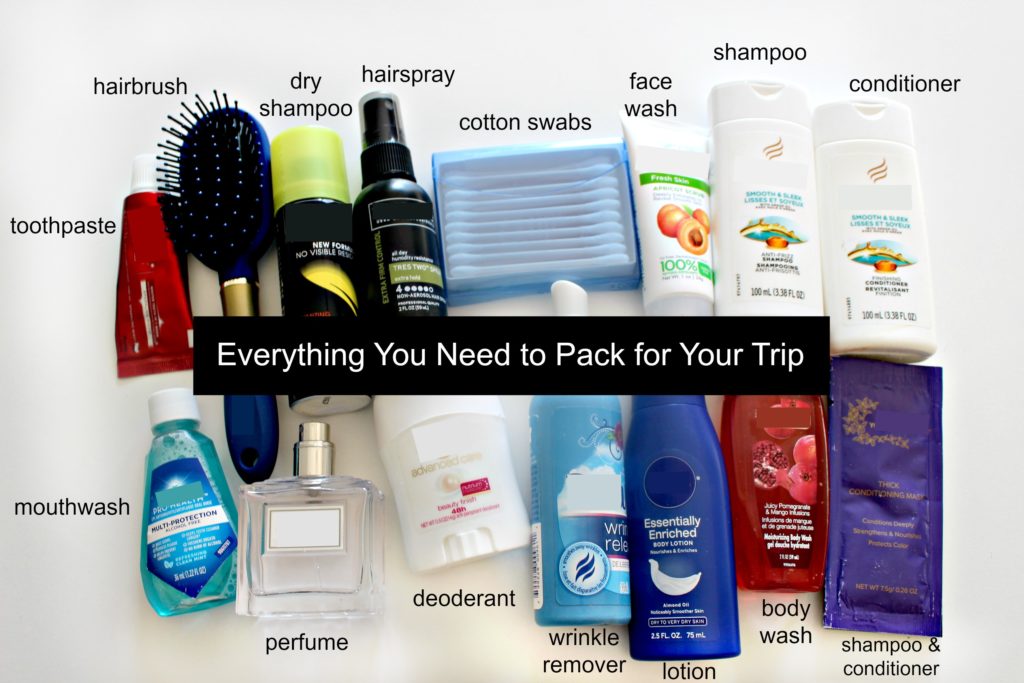 HINT: Once I forgot to bring a small clutch and ended up carrying my giant bag everywhere. Make sure to pack a small handbag or clutch.
Everything You Need to Pack for Your Trip (besides clothes)
identification (drivers licence/passport)
credit/bank card
devices (phone/tablet/computer)
charging cords
portable charger
medications/vitamins
chapstick/lipgloss
feminine products
chewing gum
snacks (protein bars, crackers)
shampoo
conditioner
hair styling products
hair brush
hair styling tools
hair ties/clips/bobby pins/etc.
body/baby wipes
face wash
face lotion
body wash
body lotion
deoderant
perfume
toothbrush
toothpaste
mouthwash
flossing sticks
cotton swabs
razor
wrinkle remover spray
make up & brushes
jewelry
TIP: Remember your razor!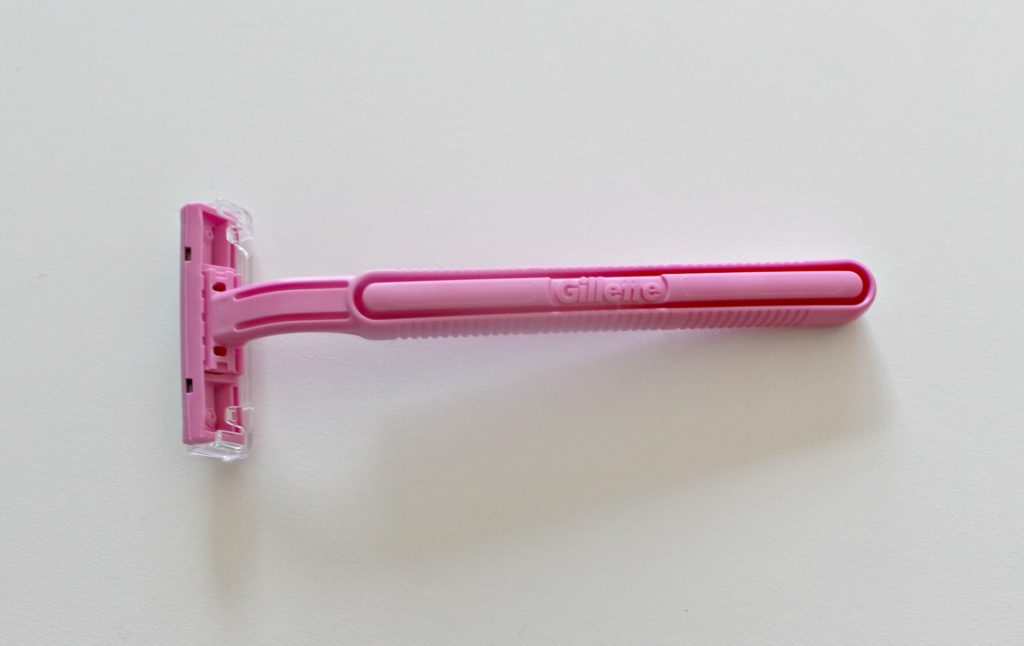 Pack your dental health!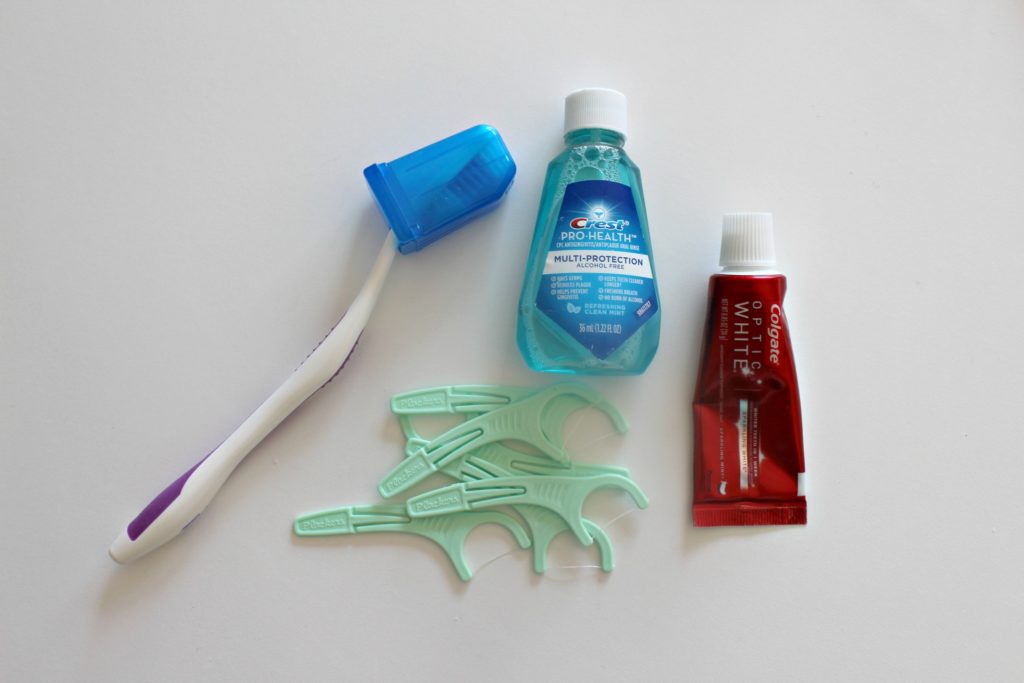 Did I miss something that is important to pack?
What do you take on your trips (besides clothes).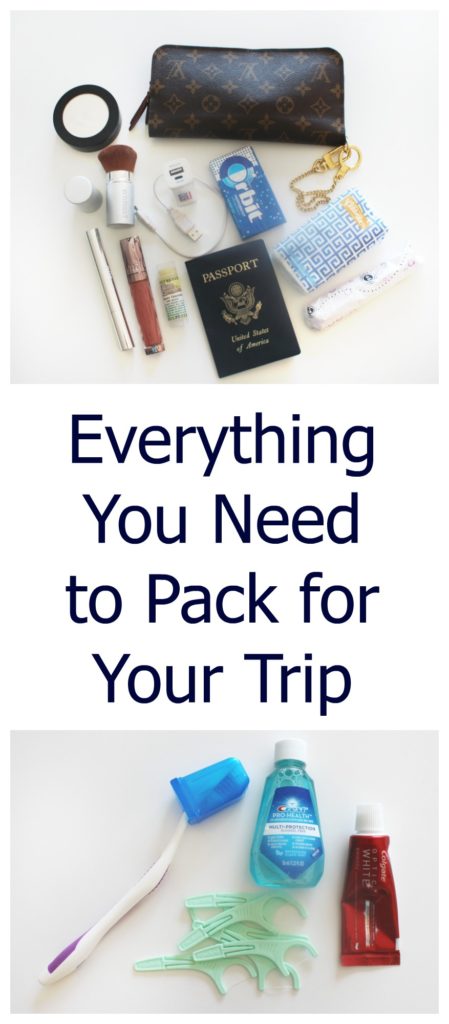 FREE PRINTABLE LIST