Why Do People Use Retinol?
The three main reasons that people use Retinol is for dark spots, acne and fine lines. Every woman approaching 40 should get on a regime before fine lines and hyperpigmention become visible. People who need some extra help with acne can use this to see if their skin will respond and clear up. Here are some other benefits of using Retinol:
smooths fine lines
evens skin color
improves texture
tightens pores
stimulates blood flow
creates collagen production
reduces acne
smooths acne scars
removes dark spots from sun damage or hormonal changes
Should I Use A Cream or a Serum
Creams are more likely to clog pores and be oily so it is not a good option for acne prone skin. A dermatologist says "In contrast, most serums are water-based and tend to contain higher concentrations of the "active" ingredients. Plus, most serums tend to be light to the touch and rarely leave a residue or sticky feeling. The retinol serum is great for oily or acne-prone skin, or for those who prefer to apply a separate moisturizer in addition to their serum." (1)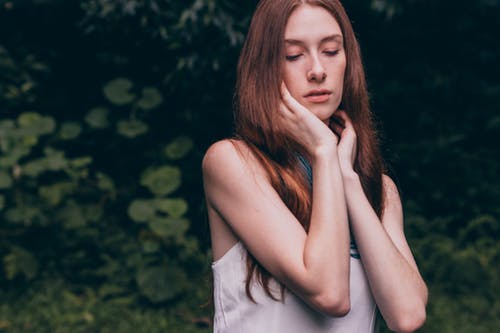 How Fast Does It Work
Retinol takes about 12 weeks to show results, so you have to have patience and be dedicated to using it. The minimization of fine lines and other textural changes in the skin can take 16 weeks to show up. The skin cells take tie to turn over and change but they will change! The scientific fact is that Retinol does work, so stay with it for over 12 weeks and you will be glad that you did!
What are the Side Effects?
When you first start using a retinol-based product, expect to have dry or scaly patches during the first one or two weeks. After that, your skin should adapt. Start by first applying a pea-sized amount every other night. Still too much? Drop back to every third night. Eventually, you can work up to nightly use once you know your complexion can handle it. (2) Dermatologists recommend using a good moisturizer over the retinol or mixed with the Retinol. They also require that you use sunscreen due to skin sensitivity while using Retinol and to prevent further lines and hyperpigmentation.
Where Can I Get Retinol?
This is the one that I just purchased from Amazon.com.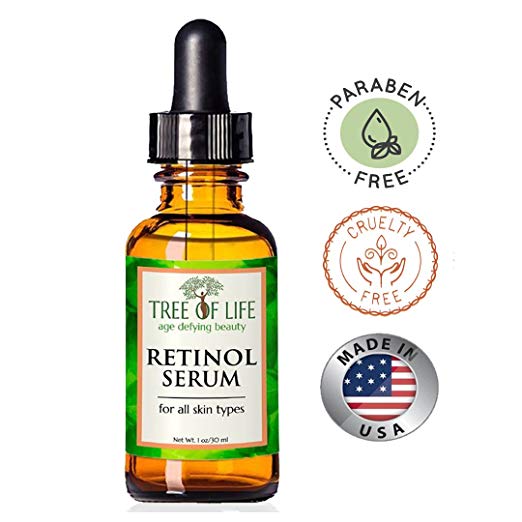 Tree of Life Age Defying Beauty brand also has one with Hydrolonic acid and they have a separate Vitamin C serum. Here is what Tree of Life has to say about their Retinol:
CLINICAL STRENGTH RETINOL, our Clinical Strength Retinol Serum helps turn back the clock of aging, helping to give you smooth, refreshed skin the moment you use it. Our 72% Organic Retinol Serum helps counter the effects of aging and give your skin a youthful shine while making it feel soft and rejuvenated. Your face will not only feel moisturized and refreshed, but it will look vibrant as our Anti Wrinkle Serum begins to take effect.
OVER 700 CLINICAL STUDIES show Retinol's significant effects when applied consistently. Retinol is one of the most well-known ingredients on the market today, and skin-care experts agree that it is incredible at helping skin look and feel more youthful as you age. THIS SERUM IS POWERFUL, so please allow your skin to adjust to its effects. It is non-greasy, goes on smoothly, and leaves no residue.
Here are some other top choices for retinol from amazon.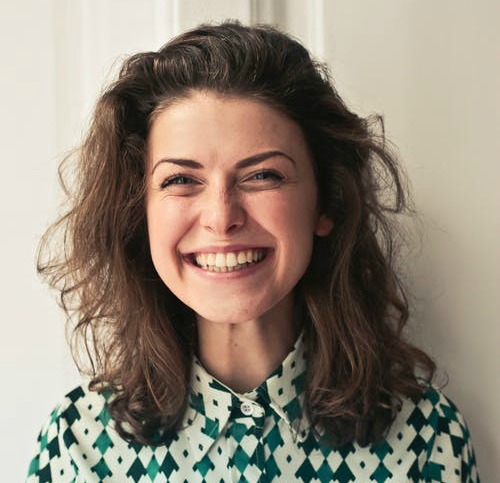 References:
(2) Prevention.com