*This giveaway is self sponsored. No product was provided by Julep and no compensation was provided. 
I am building my email subscribers and offering you two things.
One, you get convenient updates via email whenever a new and exciting post goes live at dapperhouse!
Two, by signing up, you get a chance to win a set of Gorgeous and Traditional Fall Nail Colors from Julep worth over $40.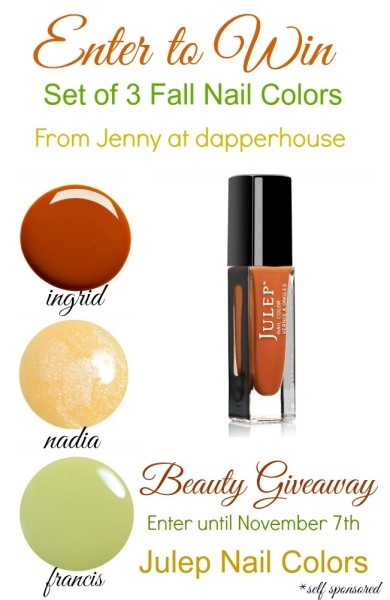 HOW DO YOU ENTER? 
1. just sign up for my emails by entering your email on the right side bar near the top in the box that says: "Get My Updates by e-mail Here"
2. leave a comment below letting me know that you signed up for emails and you are entered to win.
Update!
Thank you for entering and thanks to Random.org we have a winner!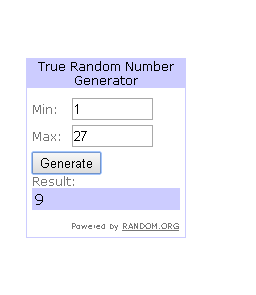 Check back for more great giveaways and more!
Dont forget to sign up for emails so that you never miss a thing.