This is not a sponsored post but contains affiliate links. 
I love the look of stained glass. Kids really like it too. There is a lot of learning that can focus around stained glass like art, history, math and more! Kids love to do crafts and projects that look like stained glass so I put together an easy hanging feather craft using Shrinky Dinks that you can do at home with your kids. (Do you remember Shrinky Dinks from being a kid in the 80's? I sure do. And they are just as fun as an adult as they were when I was young!)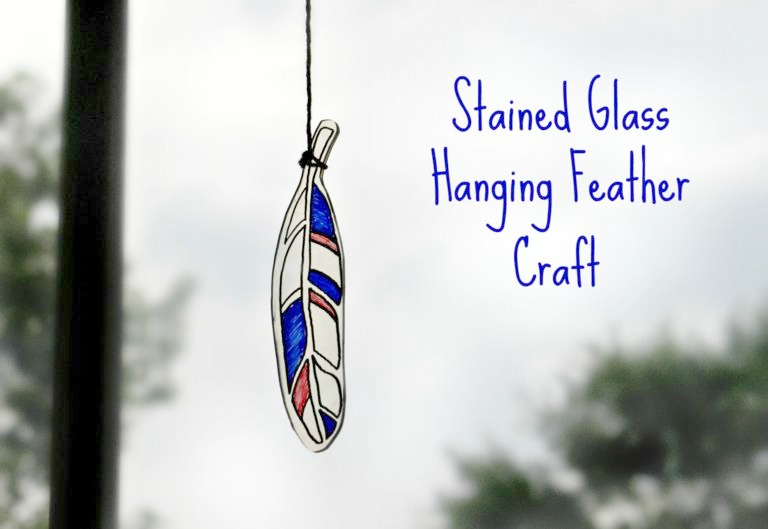 Here is what you need:
white paper
pen or pencil
Shrinky Dinks
Sharpies
Scissors
String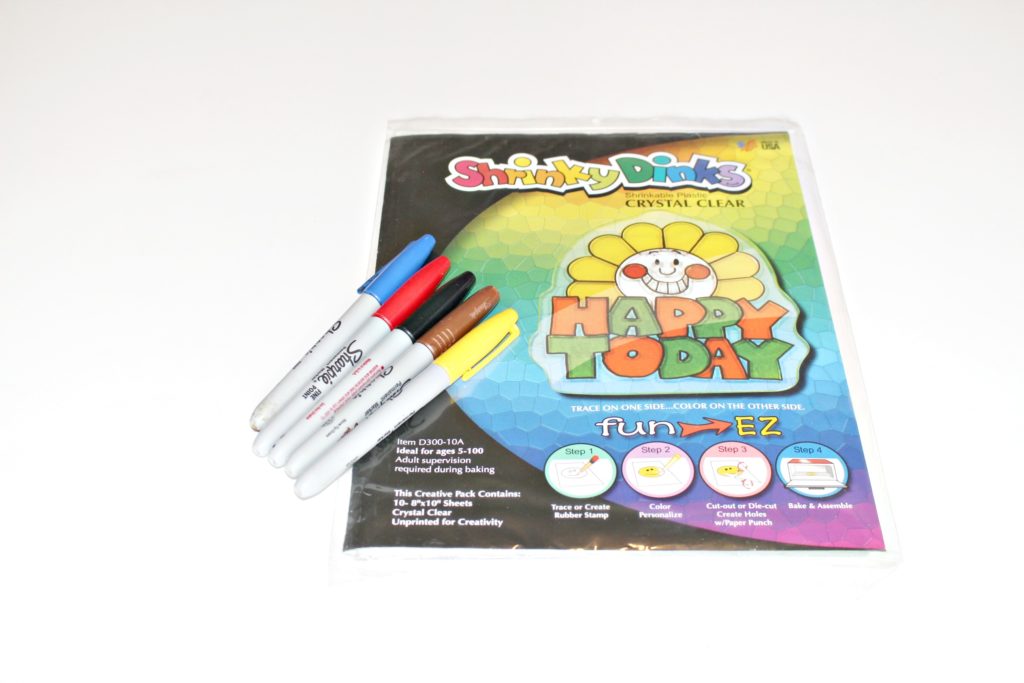 Here is what to do:
1.) Draw a feather on a sheet of paper. If you need some ideas you can google "feather clip art" for some ideas.
TIP: You will want the feather to be as long and wide as possible because it shrinks considerably.  See pic below! They shrink to 1/3 the size and 9 times thicker!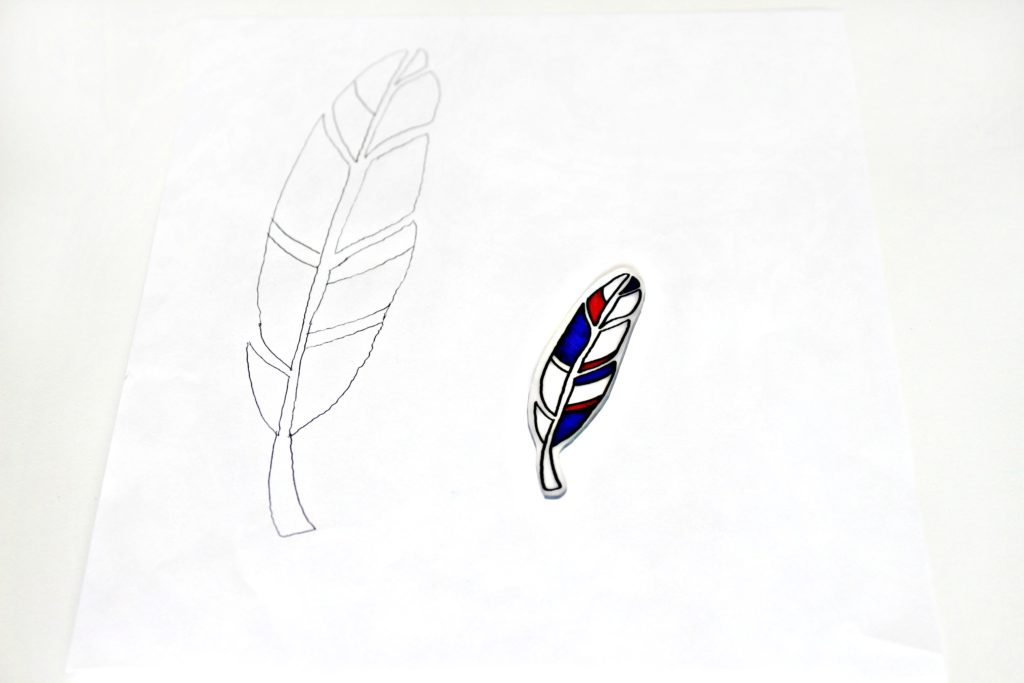 2.) Trace the feather drawing onto a shrinky dink plastic sheet using a permanent marker.
TIP: I like the look of the negative space between the feather designs. Also, make sure to leave at least 2 inches on the bottom to hang it from string.
3.) Color in parts of the feather using different colors.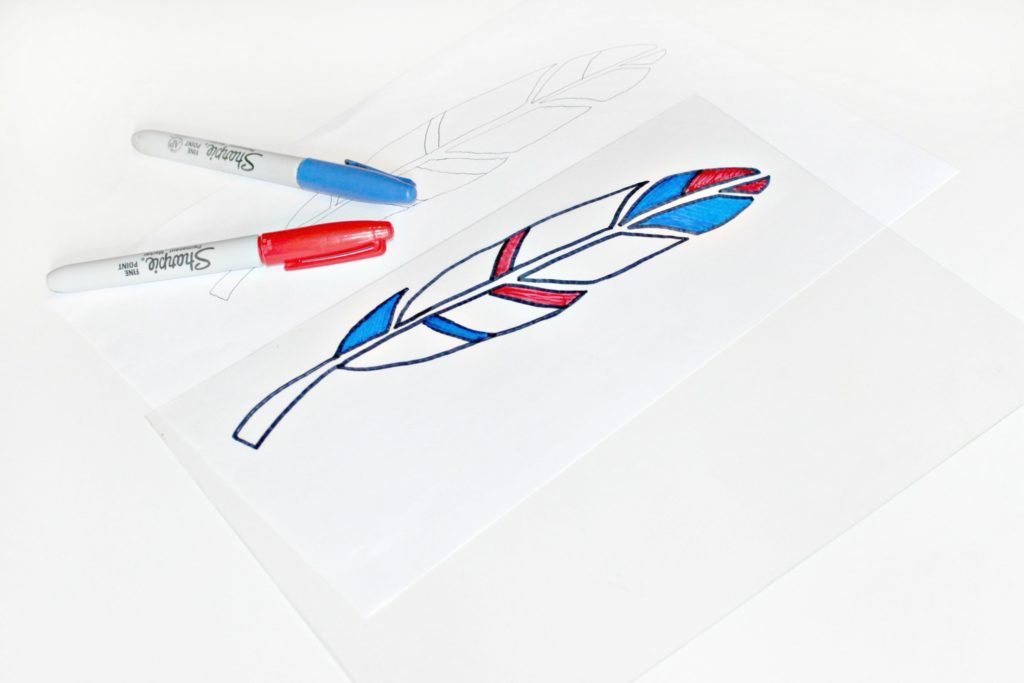 TIP: I think that leaving some plain space between the colors makes it look better. I also like to leave some plain space for the sun to shine brightly through.
4.) Cut the feather out leaving about 1/8 of an inch around the outside edge of the drawing.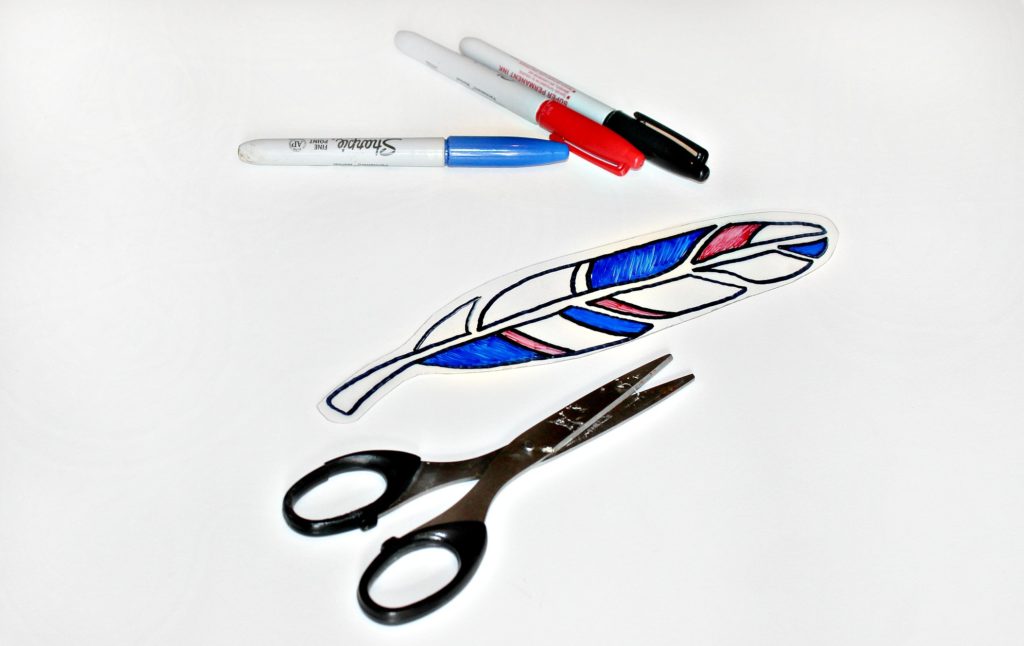 5. Preheat your conventional oven to 325. (you  can heat to 350 but I like to take it slowly at a little lower heat.)
6.) Line a cookie sheet with tin foil.
7.) Place your feather(s) on the foil.
8.) Lay a piece of tin foil over the top of the feathers.
TIP: Shrinky Dinks can curl up on themselves when baking. Using a piece of foil on top keeps them flat. This helps you avoid having to touch them while hot to bend them back and helps keep them from getting ruined from curling too much.
9.) The directions on the Shrinky Dinks package say bake for 1 – 3 minutes. I baked for two, checked them and then checked them again in another minute.
10.) Take the top layer of tin foil off and let them cool. If you do get any curling while they are cooling, just press flat with an oven mitt.
11.) Tie a bit of string around the end of the feather and hang from a window. You can use a pushpin above the window or tie it to an existing curtain rod.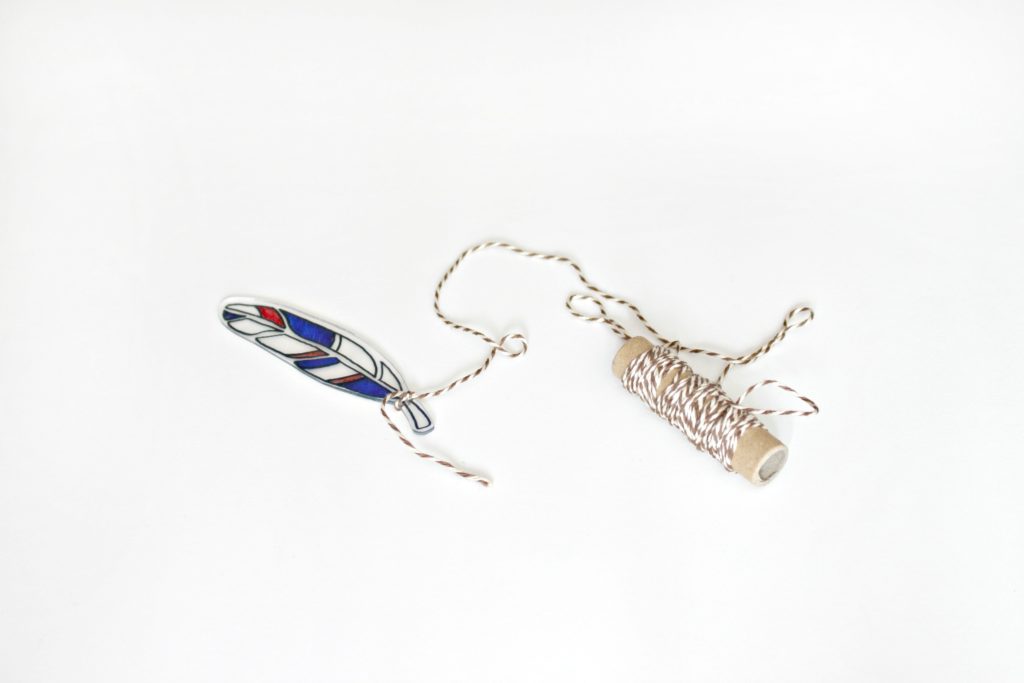 And there you have it.
Look how cool this looks in the window!