In many places there are bad weather days that force us to stay indoors. This can be hard on a family when little ones are bored and parents are restless. One of the fun ways I entertained my children indoors is by making an indoor construction set. Nothing makes a snow day more fun for kids than using their energy, creativity and teamwork to construct pipes. With very little money and some spare time you can make this fun play set for your children that you can bring out anytime they want some fun. Here is how to Do It Yourself. . .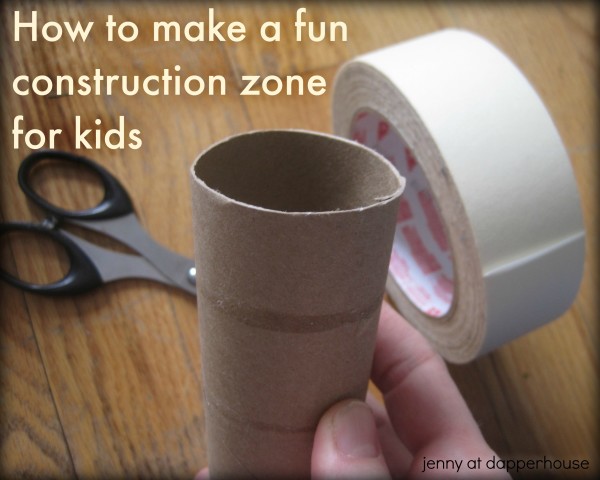 You will need:
a bunch of paper towel, toilet paper and wrapping paper tubes
a roll of masking tape
scissors
plastic 2 liter soda bottles
dry beans or rice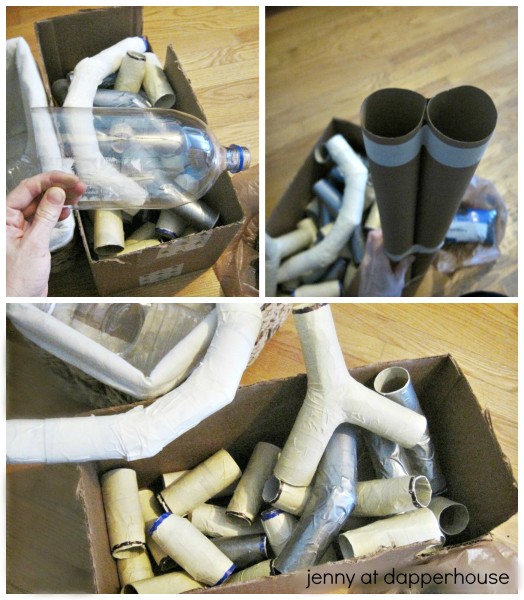 Use the masking tape to make the rolls more sturdy so that little hands can push them together. One side of the roll should be made a bit smaller than the other so that they can slide together easily.
TIP: You can see in the picture above that I used a blue marker to indicate the smaller ends and a black marker to show the larger ends. This might make it less frustrating when children are trying to get the pieces to fit together.

During the construction play, the kids will assemble
the pieces to make a system pf pipes that they want to use to transport things. Use some masking tape to secure the pieces together. Kids can use teamwork to hold it up or you can even tape it to the wall!

Kids can pour dry beans or rice into the pipes to watch and listen it go through! Use the cut liter bottles as funnels at the top and catch them at the bottom with a container. Don't worry! The beans can be swept right up  and the rice can be vacuumed. The clean up is worth the fun!