This is not a sponsored post but does contain affiliate links to amazon for products that you can use to complete this project.
There are so many fun ways to make your house look festive for any holiday. With Halloween coming up I have a cute and simple way to turn your plain candles into something special and all you need is some washi tape! This is a fun activity for older children as well so spend some time doing this project together in 30 minutes or less.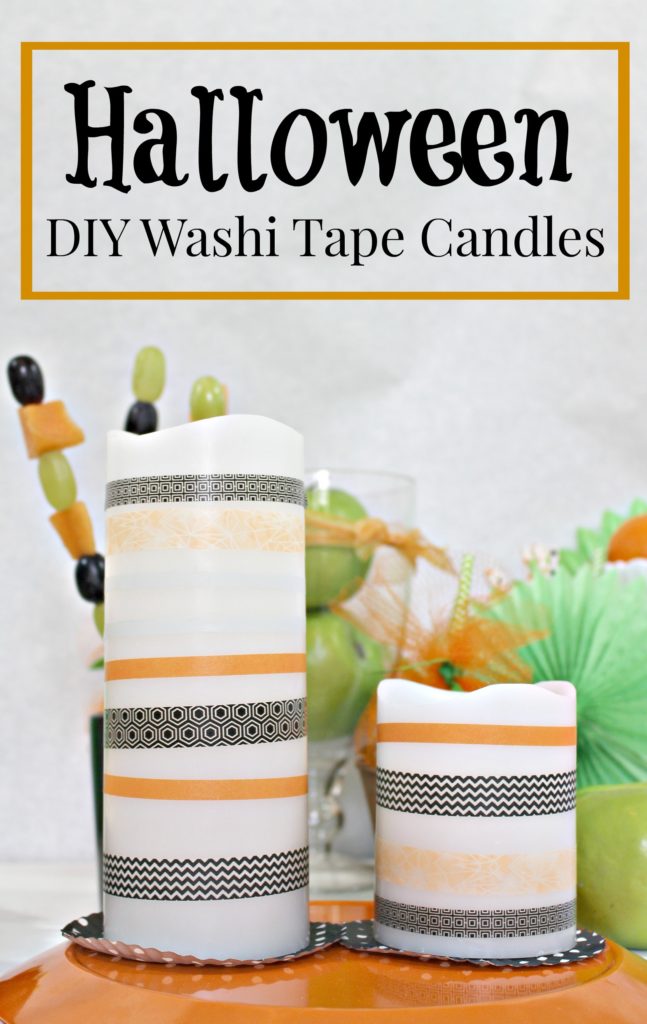 You will need:
washi tape in your choice of Halloween colors (orange, black, green, purple)
white candles (I used battery powered candles because they are safer for having in the home)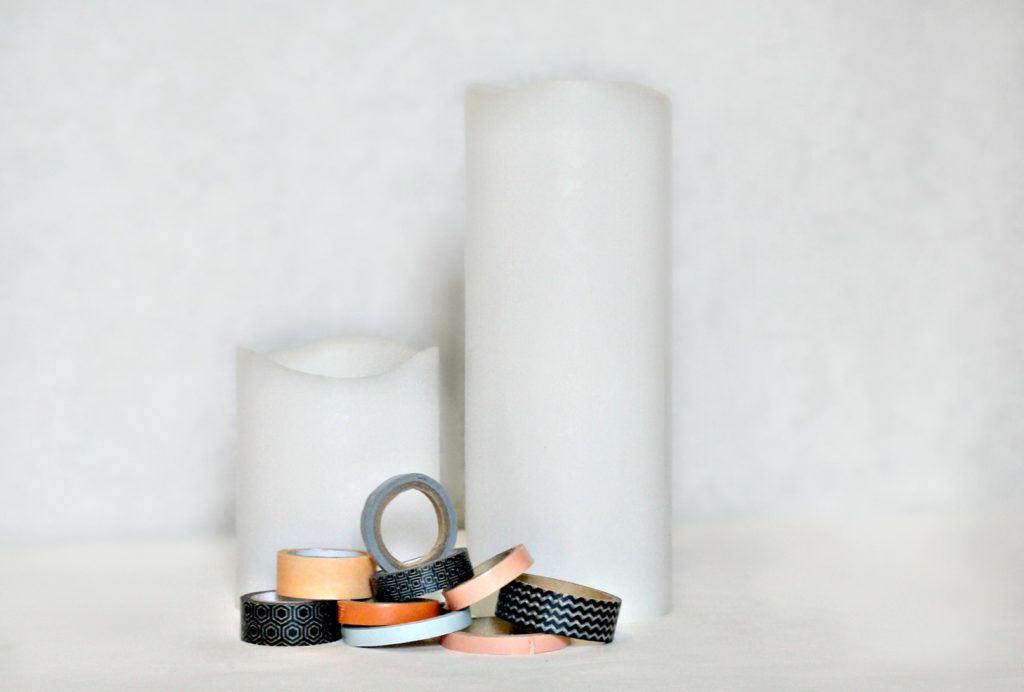 How to Make:
The process is just so simple. . . wrap the washi tape around the candles and tear off where the ends meet. Make sure all your "seams" end up in the same place in the back so the front part that is displayed has clean lines.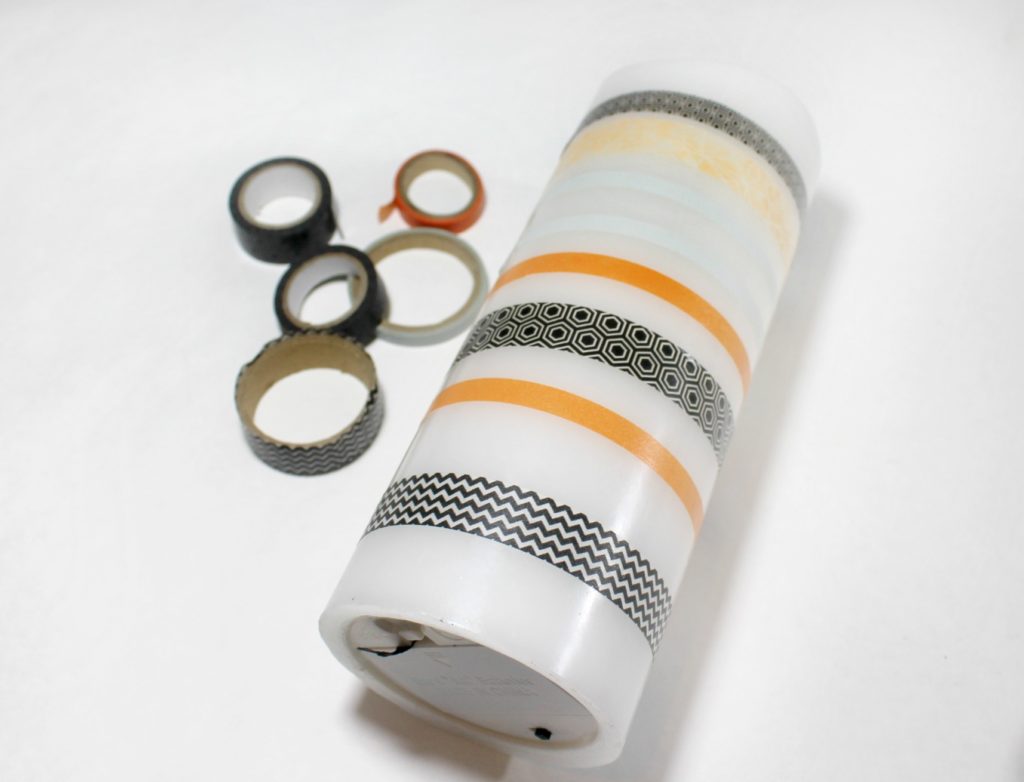 This set of Halloween Washi Tape would be adorable to use!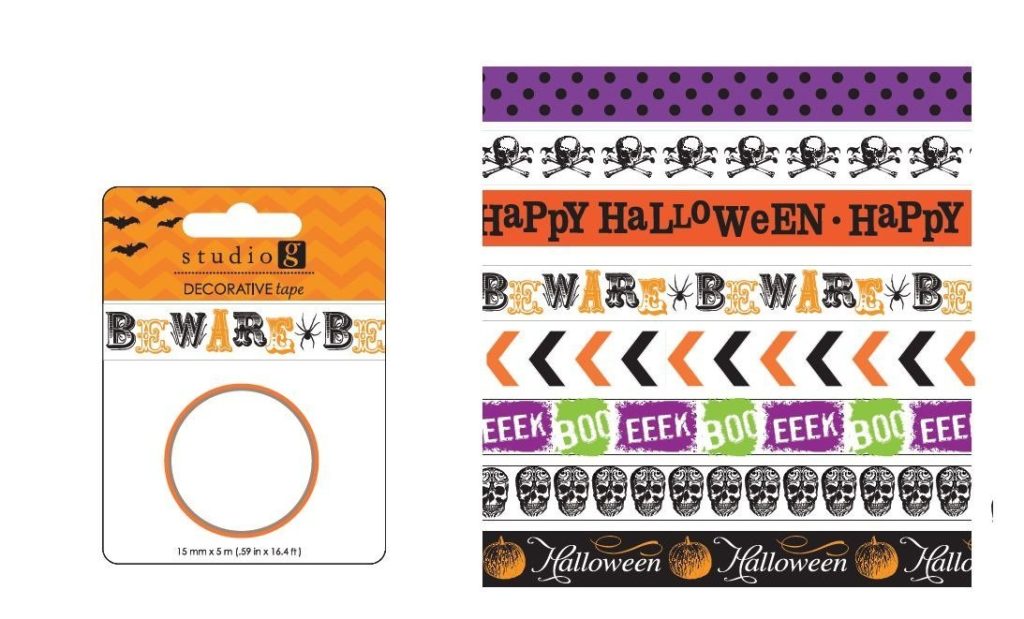 When the season is over, change out the colors for the next holiday!