This shop has been compensated by Collective Bias, Inc. and its advertiser. All opinions are mine alone. #CreateWithHP #CollectiveBias
We have a family printer that we have all been sharing for a few years now. It isn't the end of the world to have to share with the kids but I do get frustrated when they commandeer my computer to find what they need to print. I also get frustrated when someone uses the last of the ink and I don't find out until I am rushing to print something. (These boys!) I am all about making life more manageable and stress free so for the new school year I decided to set up a new printing station for my sons. It is out of my office and ready for them to use it as much as they like. Here is why I chose the HP Deskjet 3722 All-in-One Printer/Copier/Scanner from Walmart.
Why I chose the HP DeskJet 3722 All-in-One Printer for my boys:
It has the most beautiful printing quality.
It is practically silent so it can go in any room without a bother.
It is (literally) the world's smallest printer.
The printer has its own email address so you can quickly and easily send it jobs when away from home. (Very convenient for my good students!)
It comes in fun colors Sporty Purple, Poppy Pink and Dragonfly Blue.
It is totally affordable.
You can scan any object on the go with the HP All-in-One Printer Remote mobile app for your smartphone or tablet.
You an print, scan and copy wirelessly from phones and tablets.
You can get an auto delivery for printer ink so you never run out.
You can print on various types and sizes of paper.
It has an auto turn off feature to save energy.
To see for yourself, click the image below and see where it takes you!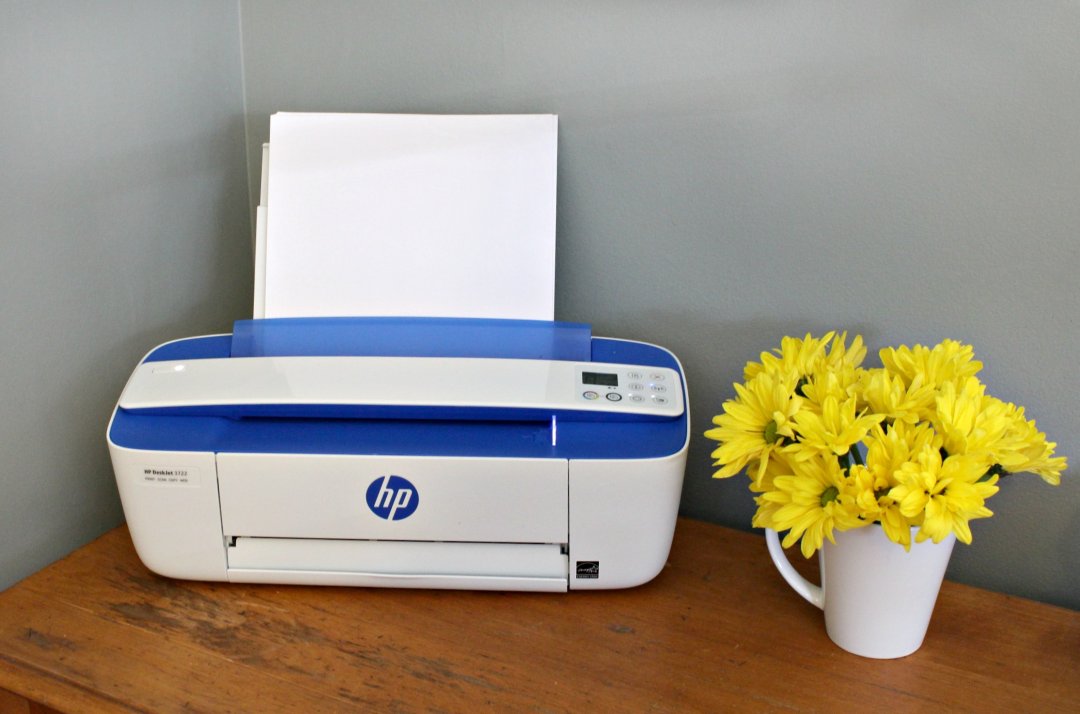 I thought that the printing station turned out cool so I wanted to share it with you. Here is the before and after photo. . .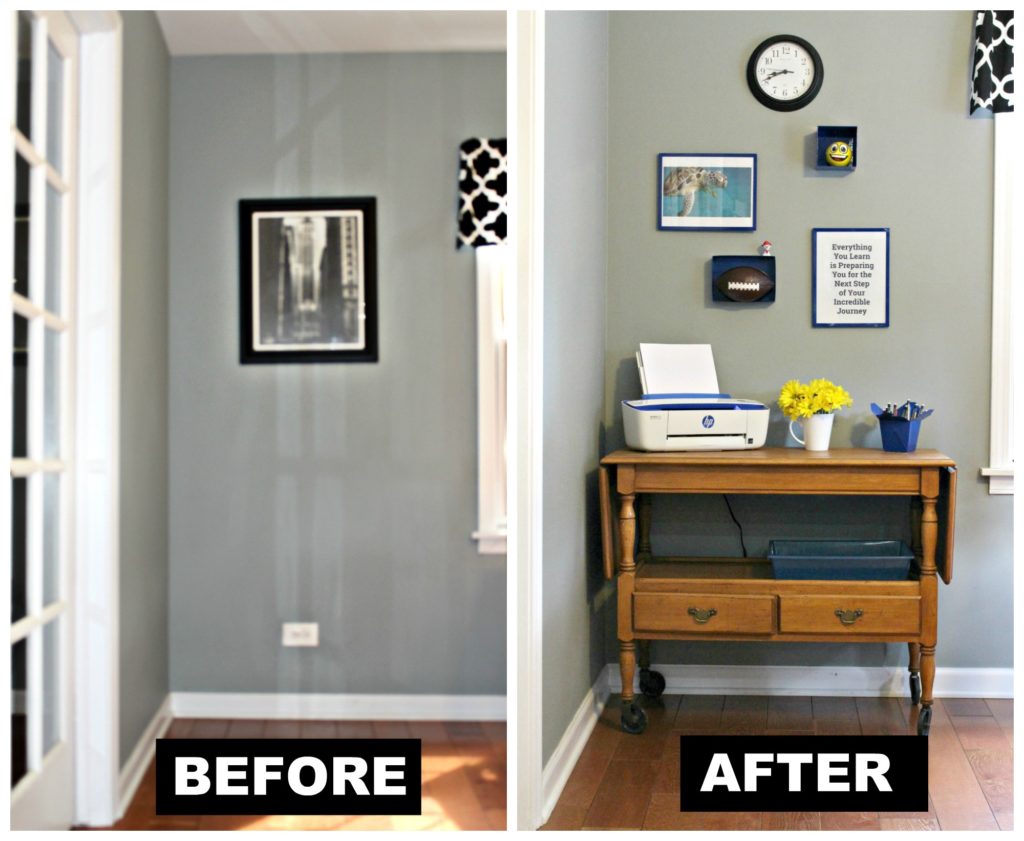 Here is what you can do to make this in your home. . .
Go to Walmart and buy the HP Deskjet 3722 All-in-One Printer/Copier/Scanner, a couple of frames and some spray paint that closely matches the color of printer you choose. (I found the printers on the end cap of the printer aisle!)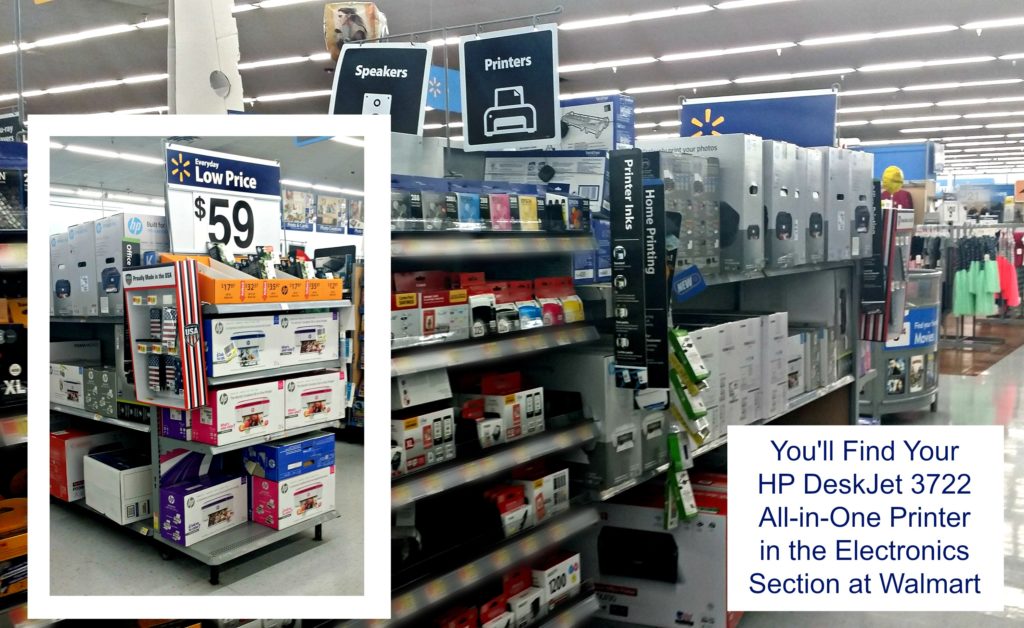 Pick up some toys or objects that represent your boys. For example, I got a dog in a fireman's hat to represent my oldest son who is starting the Fire Science Program. I got a football to represent my son playing freshman football for his new high school.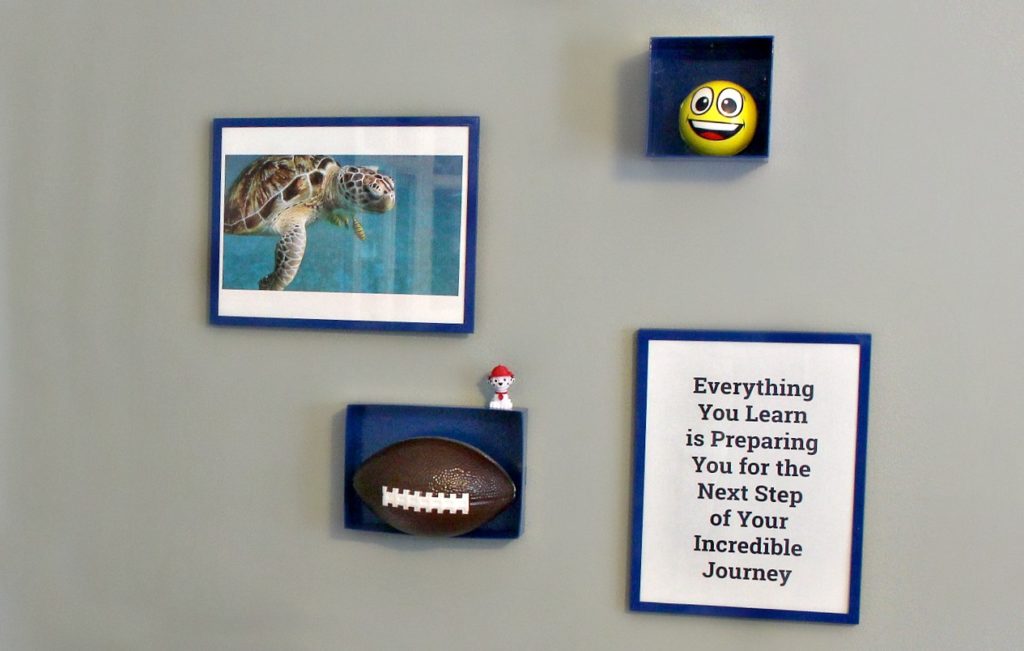 At home, gather some old cardboard boxes. (I used a Chinese food take out box for fun.) Spray the frames and the boxes and let dry.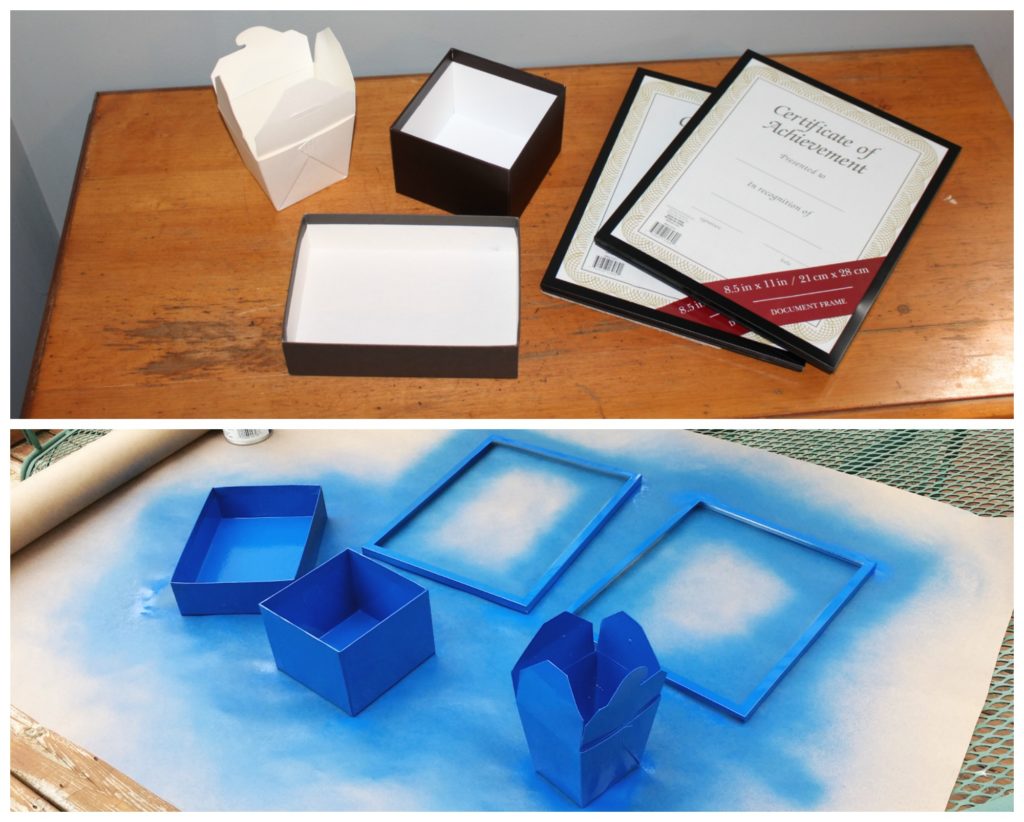 Set up your printer as easy as 1, 2, 3.
Use your new HP Deskjet 3722 All-in-One Printer/Copier/Scanner to print out this back-to-school saying I made to inspire my boys . . .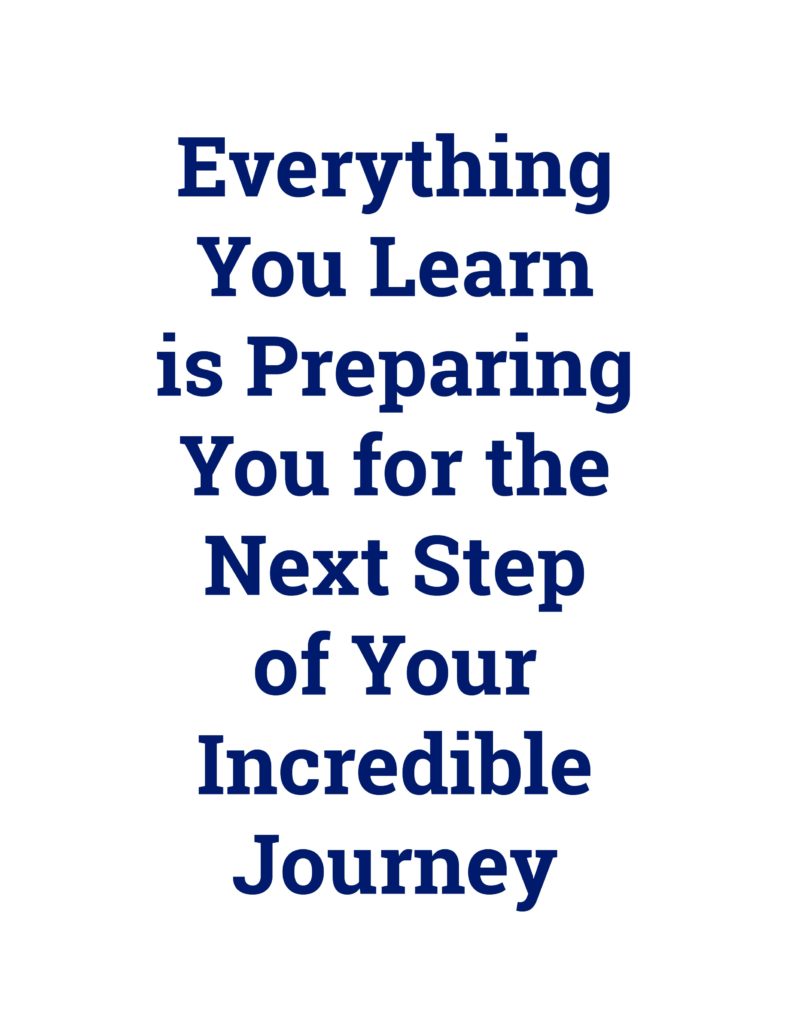 In the other frame, print a photo or picture that your boys would like. I chose the sea turtle because my boys love them (Check out the outstanding quality of the printer!!)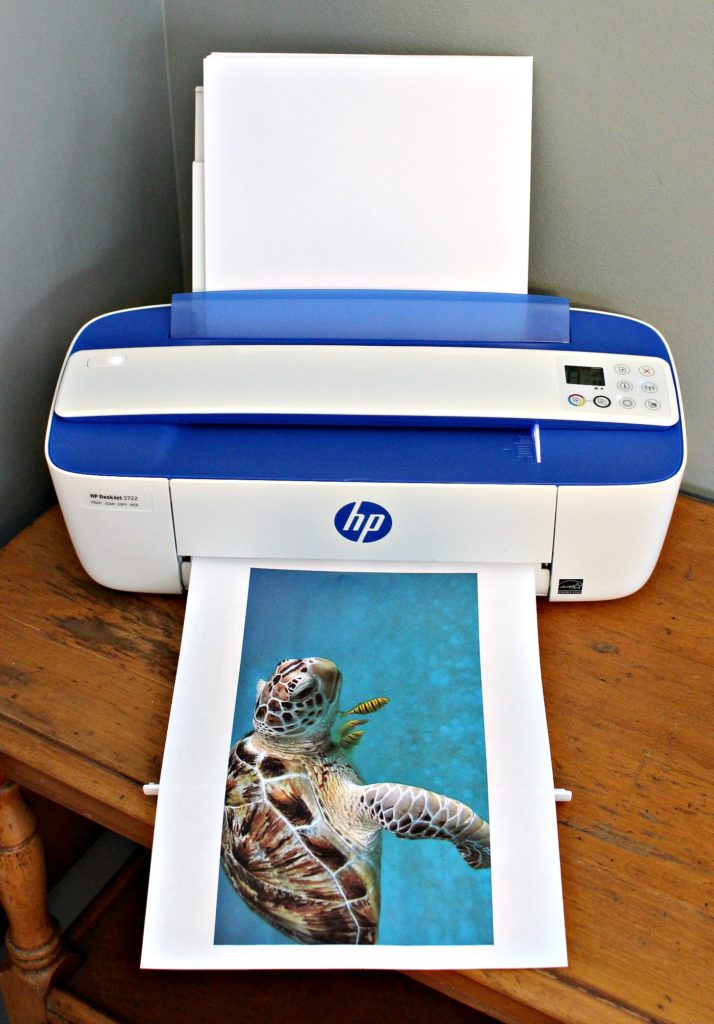 Frame the pics and hang the boxes. (I used small nails to hang everything.)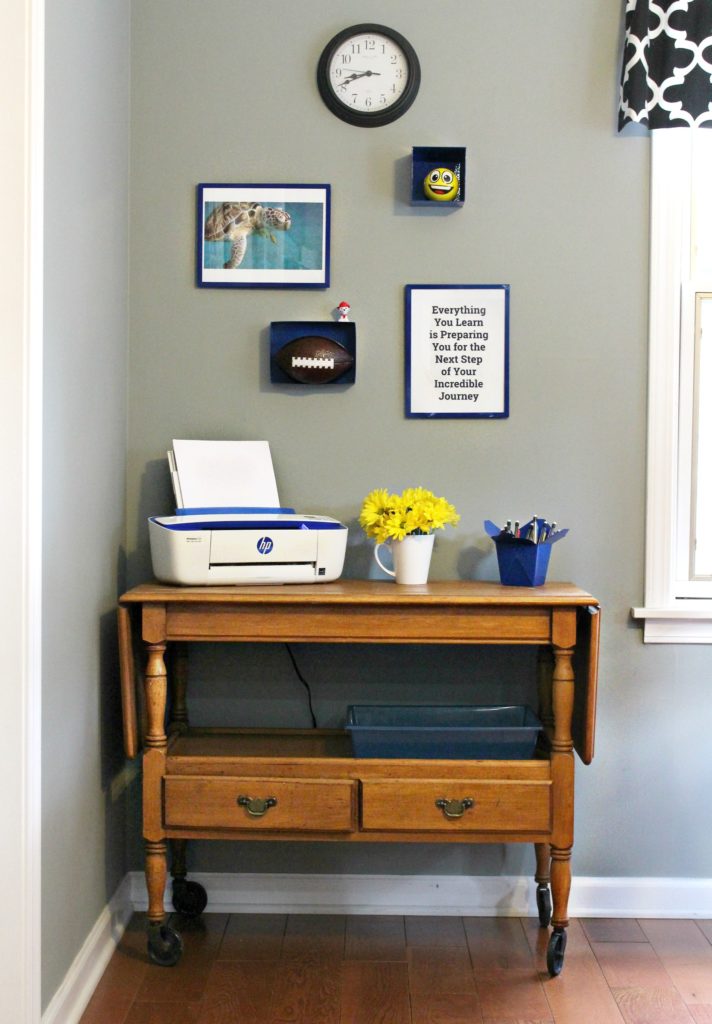 (And who says boys don't love flowers!)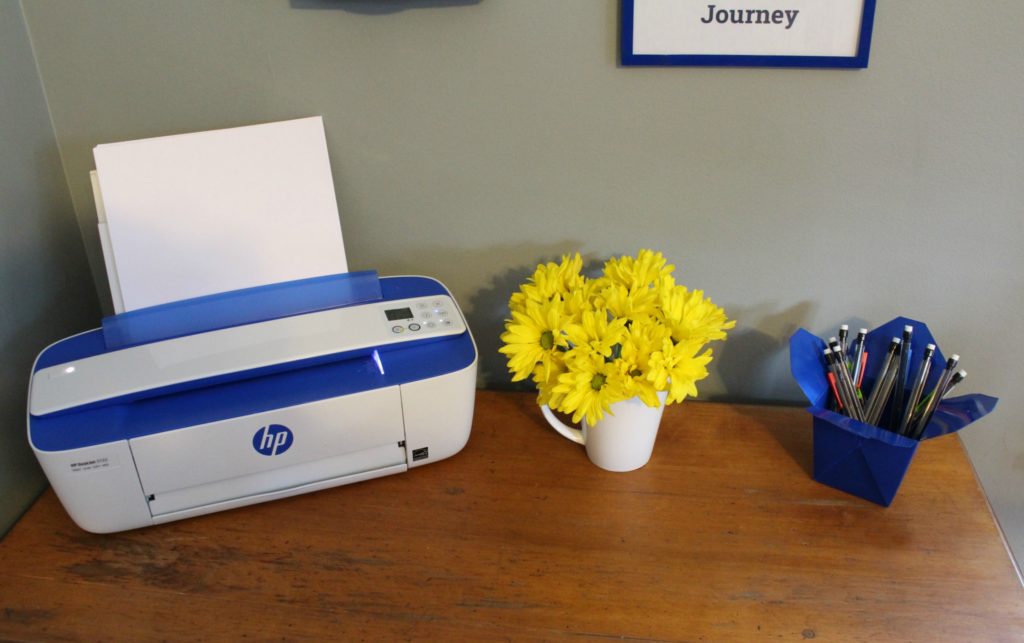 Don't tell the boys, but I am going to be using their printer regularly! I'll just send things down from my office and pick them up when I need them! (Paybacks are only fair, right?)
Pin this for later: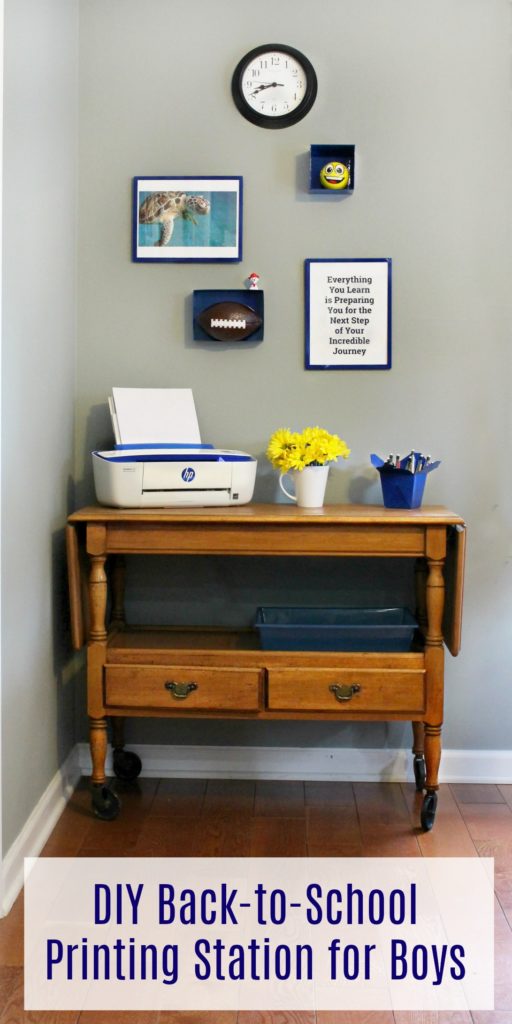 Follow them on Social: Facebook, Instagram, Twitter, Youtube.