Outer space is one of the most fun imaginary play themes for children. Making a sensory bin to scaffold children's learning using outer space is a great idea because they will stay interested and have many opportunities to learn!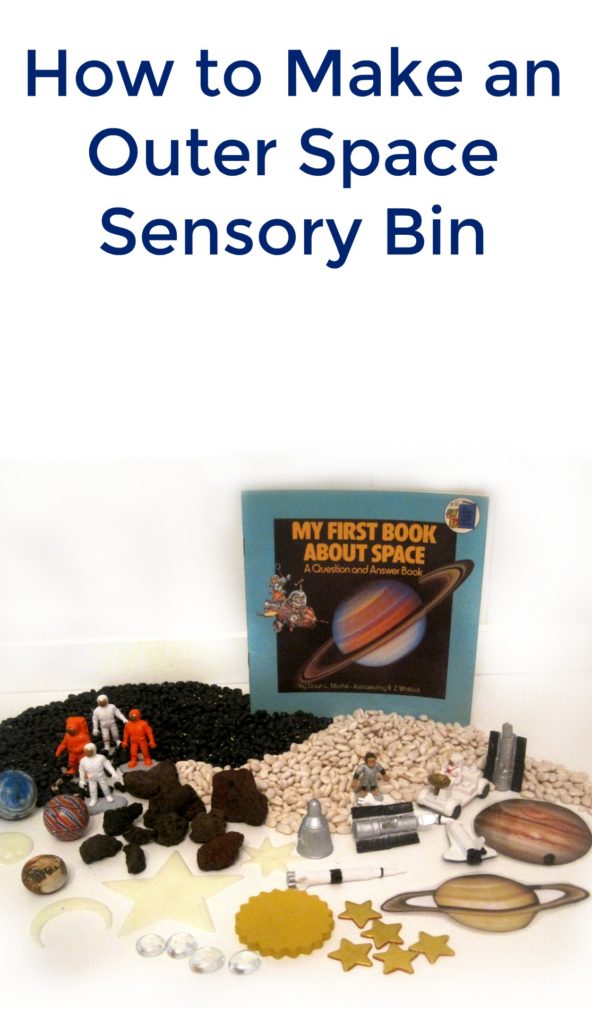 I used some packages of dry beans and some of the following items:
Out-Of-This_World Toob of Space toys.
Glow-In-The-Dark Space Set
I laminated pictures of  the moon and planets.
I found lava rocks (moon rocks).
Bouncy Balls with patterns that look like planets.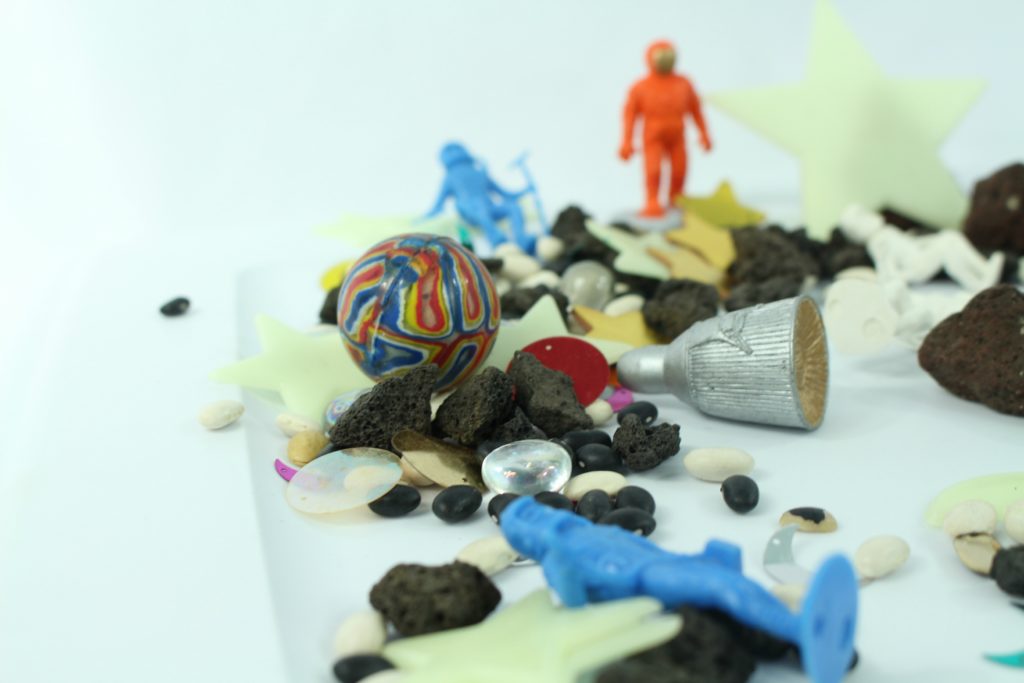 Wooden stars and sun.
Include a small bowl, something to scoop and pour the beans, and a pair of tongs to practice hand-eye coordination.
Include space related books for children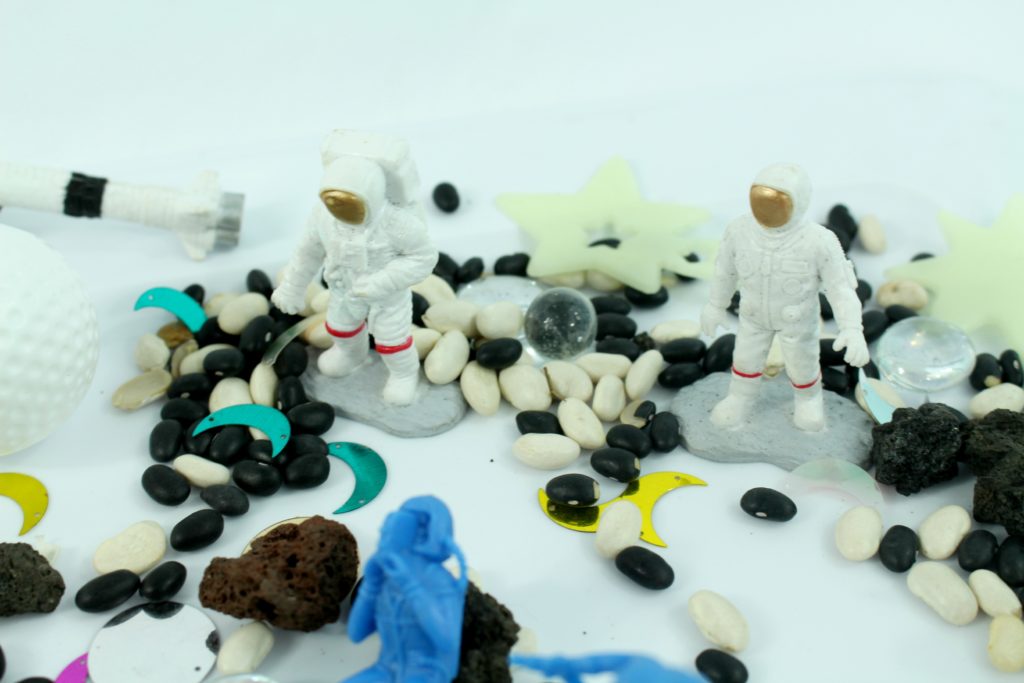 Tip: Make certain that you have a variety of textures.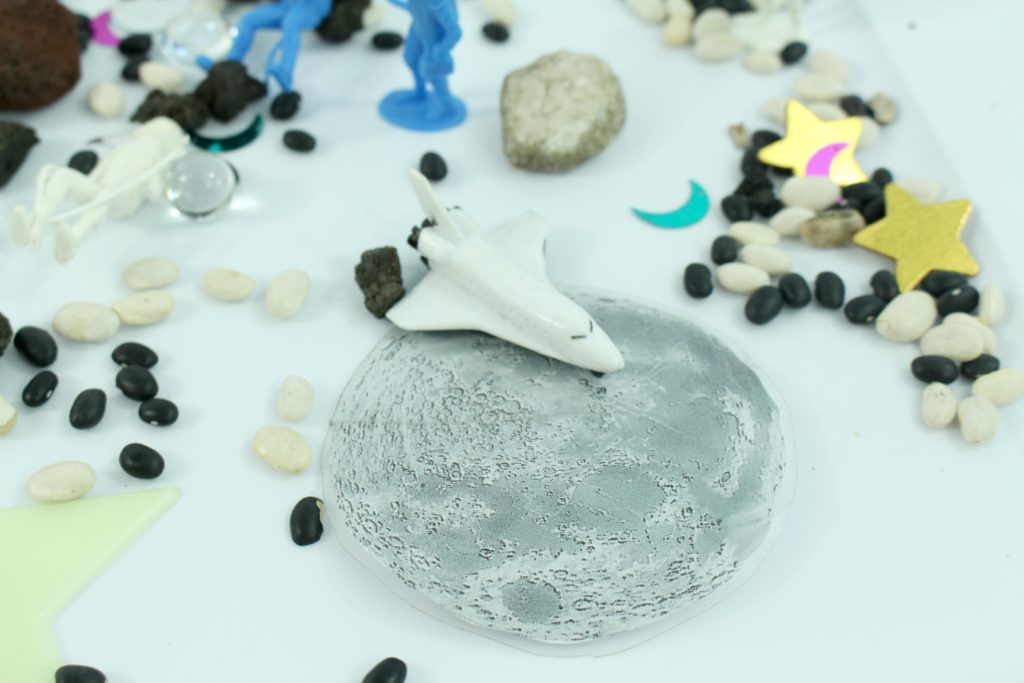 Here you will find lots more outer space toys and supplies that you could use!