*This is not a sponsored post. All opinions and content belong to jenny at dapperhouse.
I love crafting (but of course you already know that) so I wanted to make something unique for my home decor to celebrate Valentine's Day. With some dry sticks and some strong glue I was able to make a very cute wall hanging that you can re-create for yourself.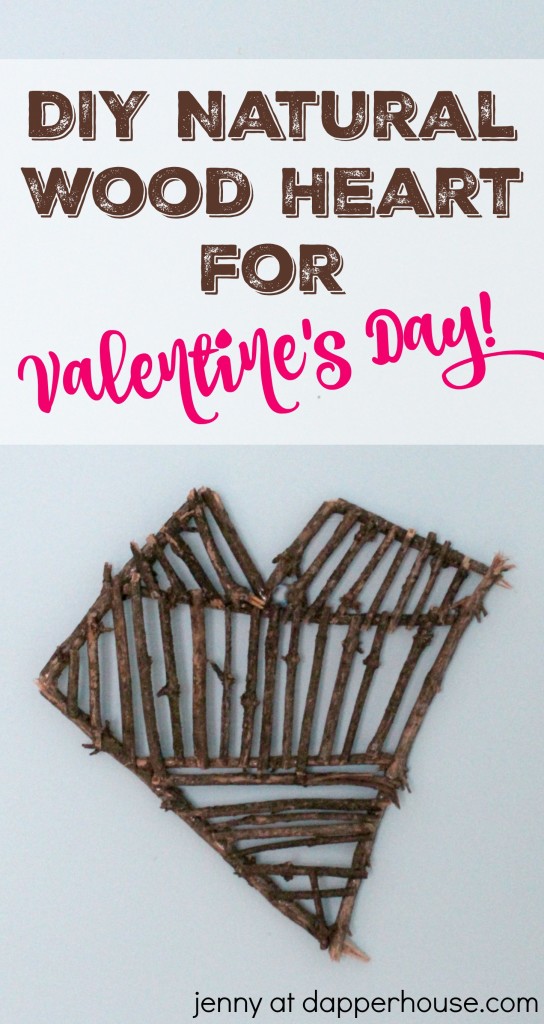 You will need:
dry branches and sticks
strong craft glue (I used E6000)
a paper to use as a work space
paint and brush (optional)
cord for hanging
How to Make:
1.) Gather your branches and sticks making sure that you have quite a few that are long enough to break into the sizes that you need.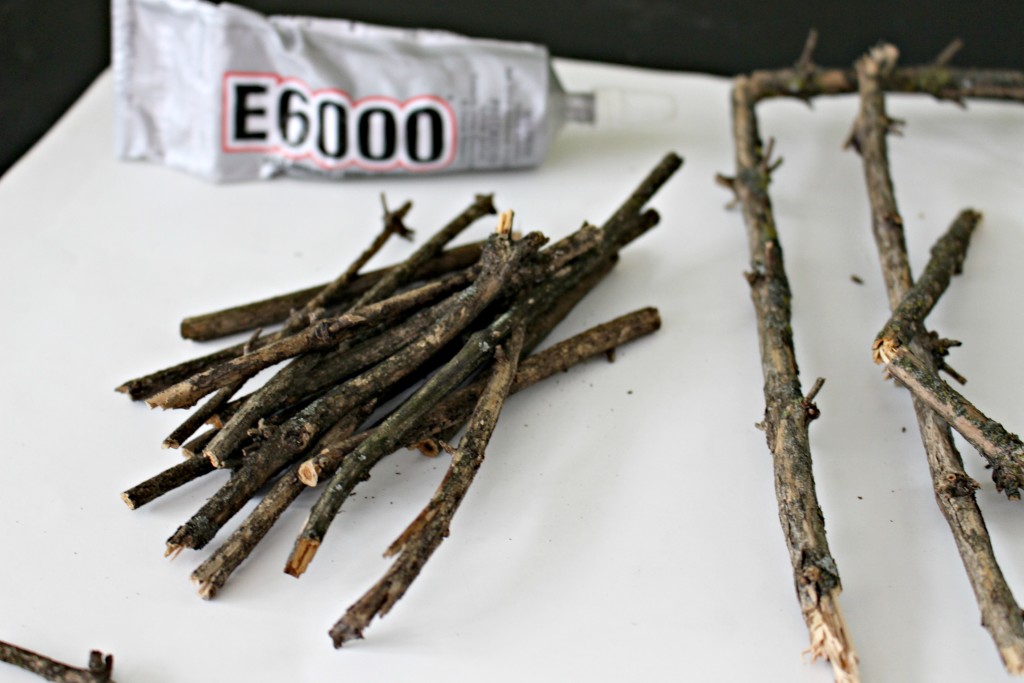 2.) on your paper work space, lay out branches in the shape of a heart. Create any size that you want. (Mine was approx 12 inches tall) Then glue the pieces together with your craft glue and let dry completely.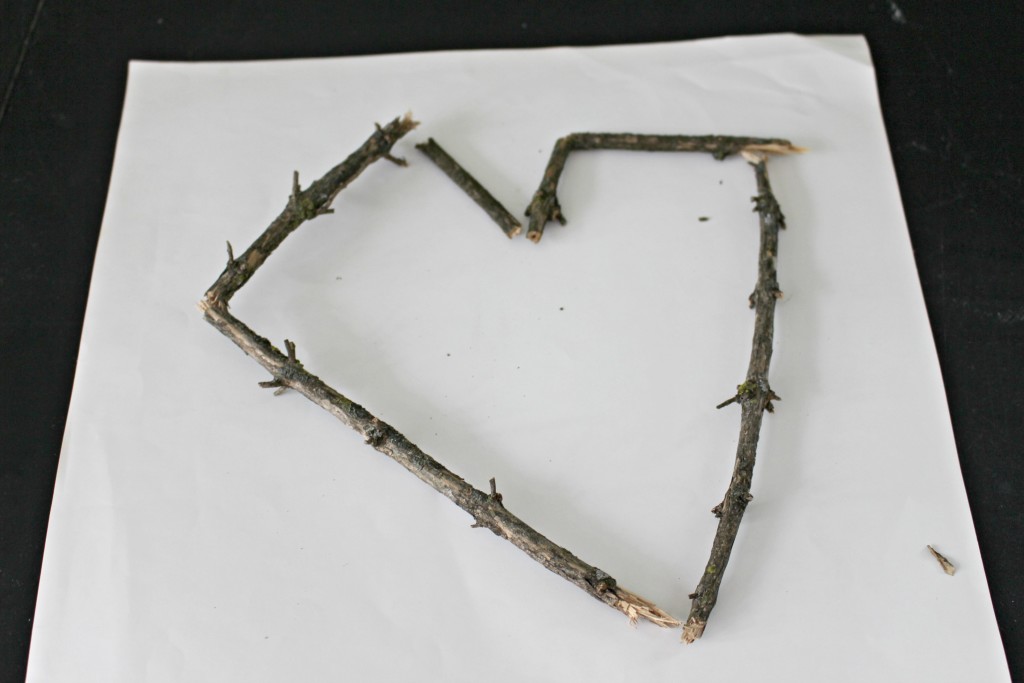 3.) Next, decide what type of design you would like to make inside your heart. (I chose to go with sticks on different directions, but as long as you can secure the sticks you can create whatever design you like.) Begin by gluing the sticks to the edges of the heart.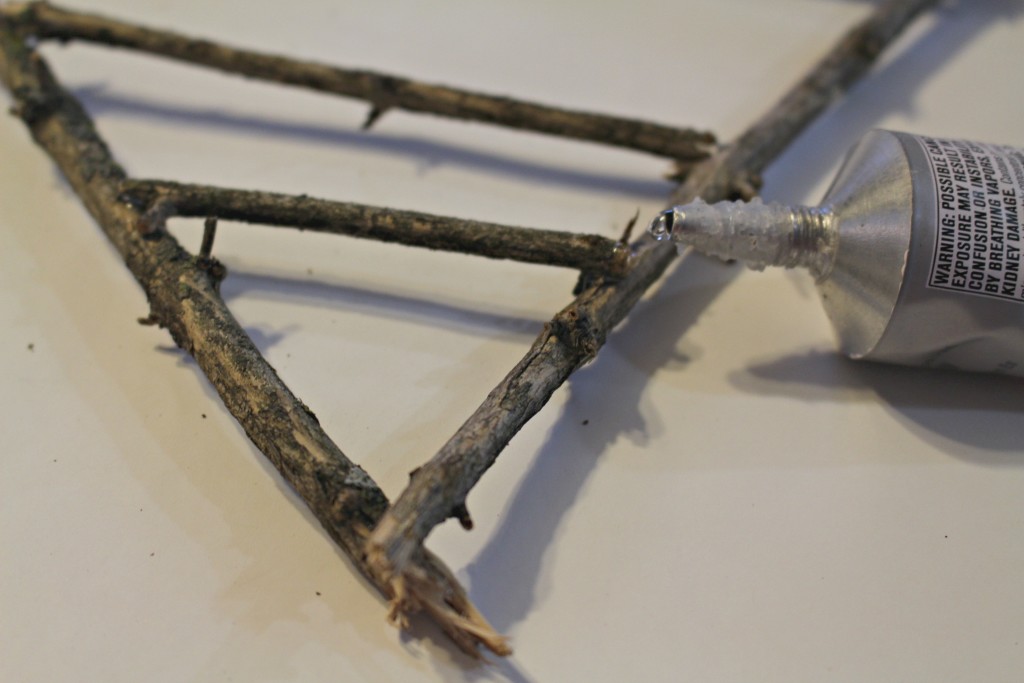 4.) Once your stabilizing sticks are in place and dry, begin to fill in the heart with the rest of your sticks, gluing each one on both ends as you go.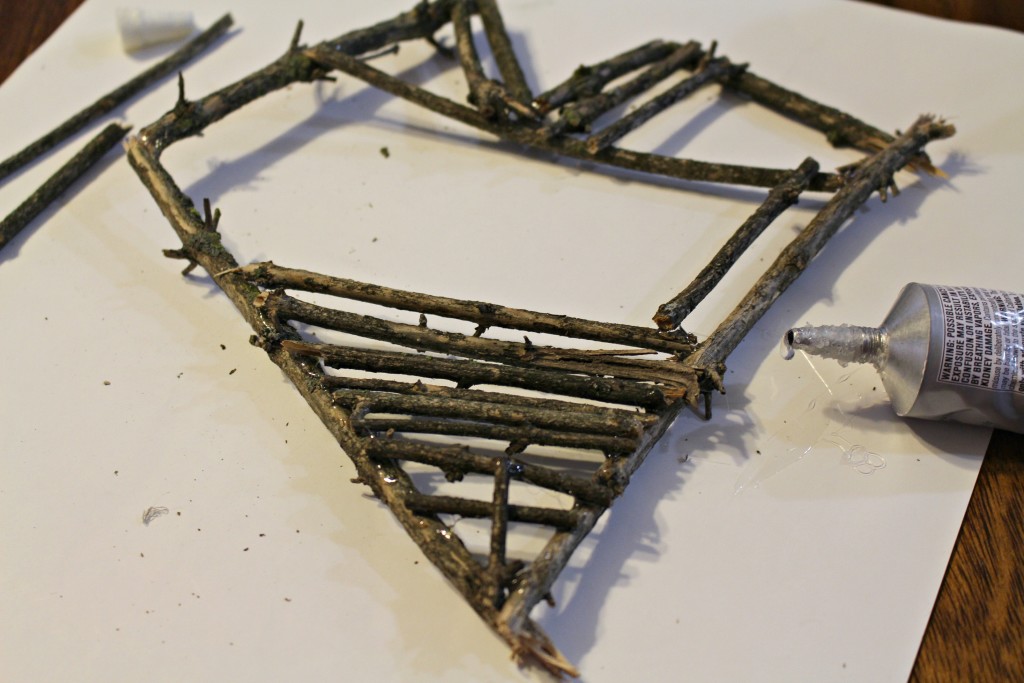 5.) Let the glue dry completely.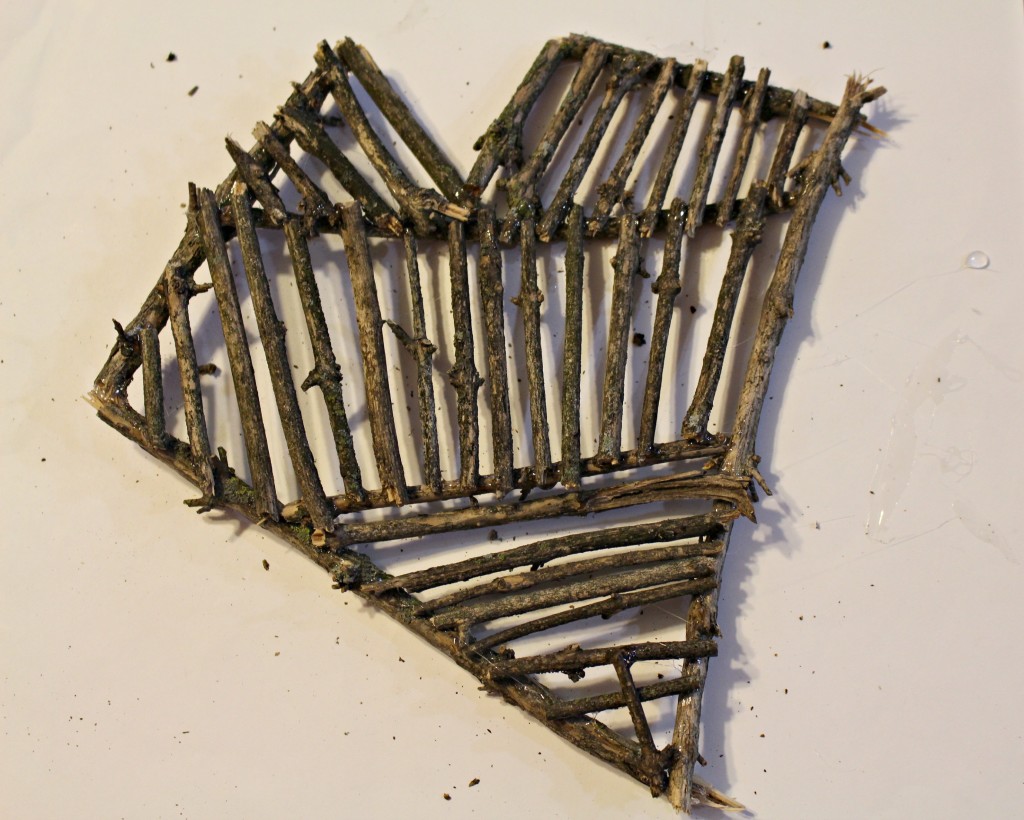 6.) Find two places on either side near the top of the heart to tie a string for hanging.
7.) Hang on the wall or prop up where you want to decorate!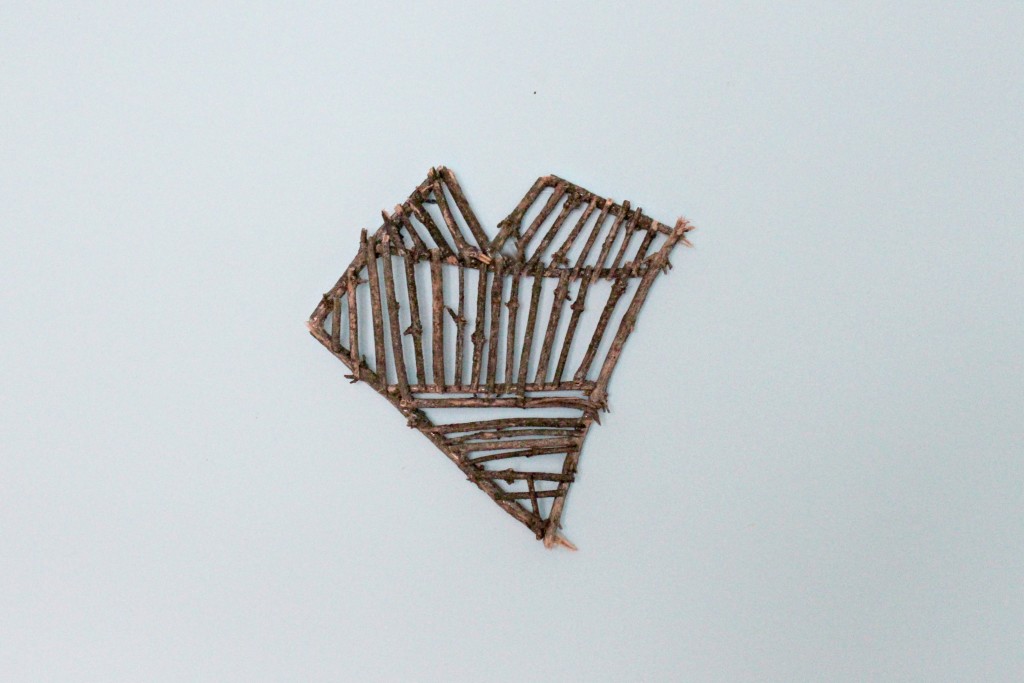 TIP: You can paint this in any color you like as well using spray paint or craft paint!