Here is a fun craft to do with the littles for Thanksgiving. You may need to order the feathers, but you should have everything else on hand. (If you join Amazon Prime you will enjoy free shipping on any order so you can get the feathers delivered to your door in 2 days. I have had it for years and LOVE the convenience and price.) Kids get excited when they create something and they feel proud of what they accomplished. This is a great craft for kids that they an display over the holiday and be happy about!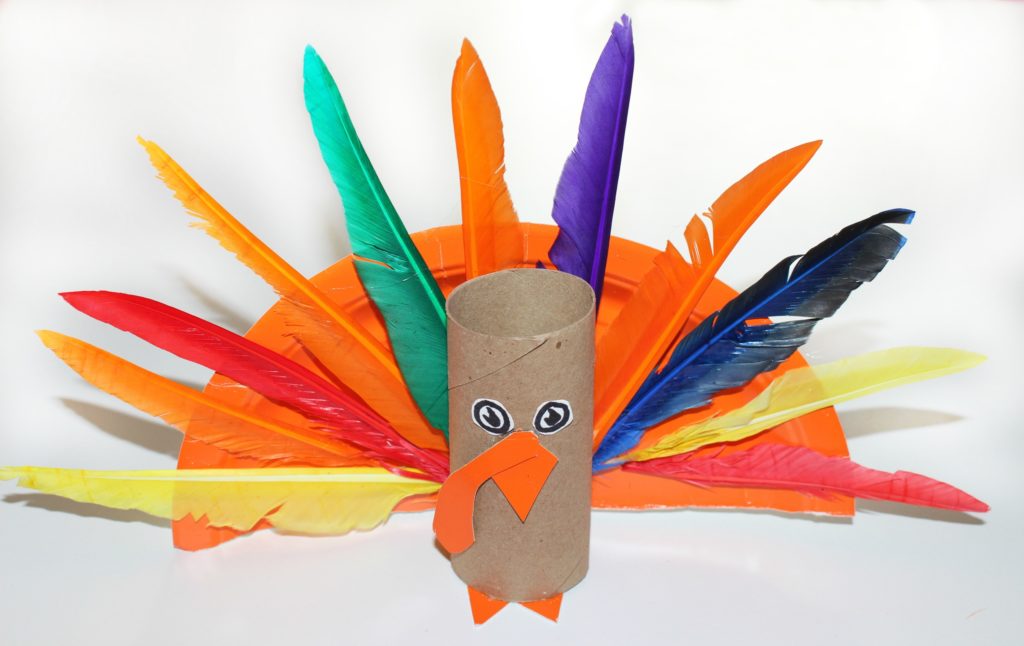 What you need: 
scissors
glue
pen
paper plate
toilet paper roll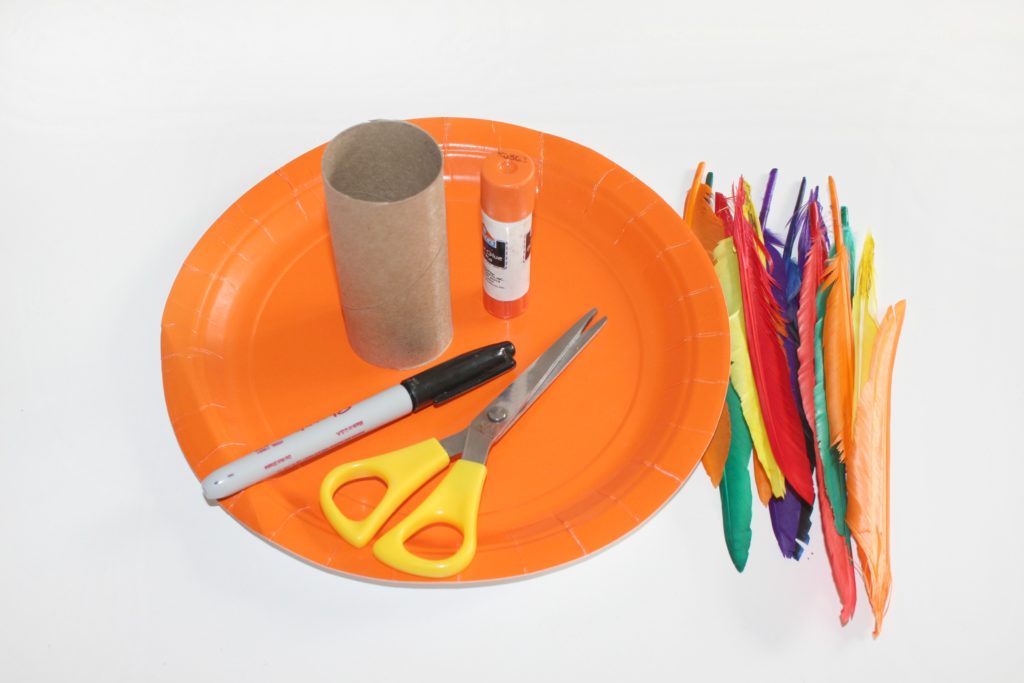 How to make:
1.) Cut the paper plate in half.
2.) Set one half aside and on the other side you can draw eyes, beak, a gobbler and feet. Cut these out.
3.) On the paper plate half have child glue feathers in the pattern of a turkey tail. Trim the feathers at the bottom if needed.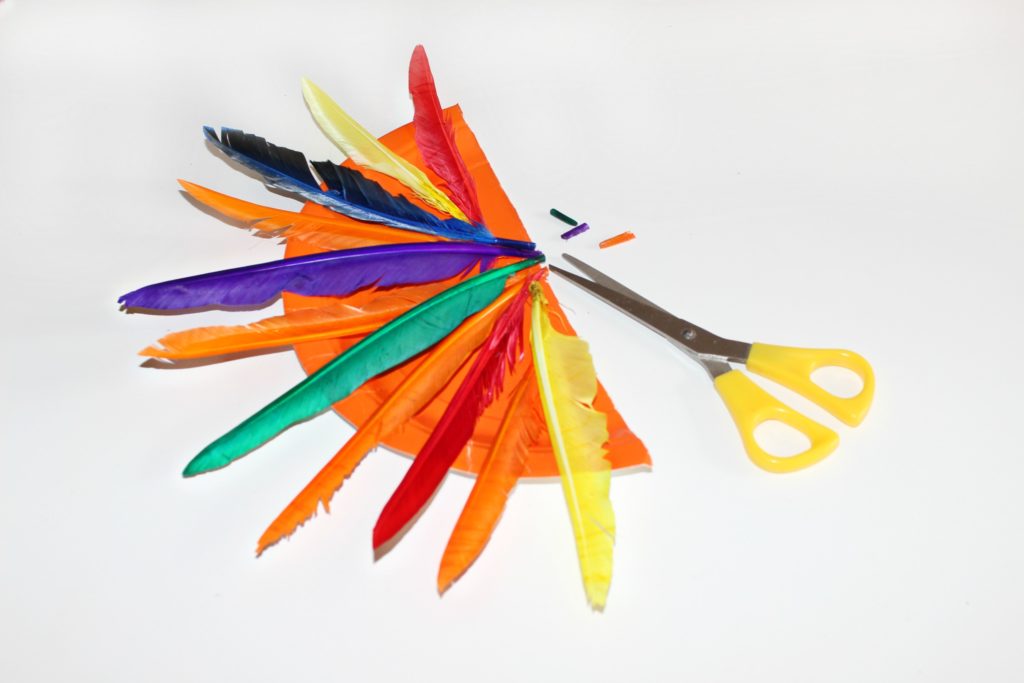 4.) Glue the eyes and beak onto the paper roll.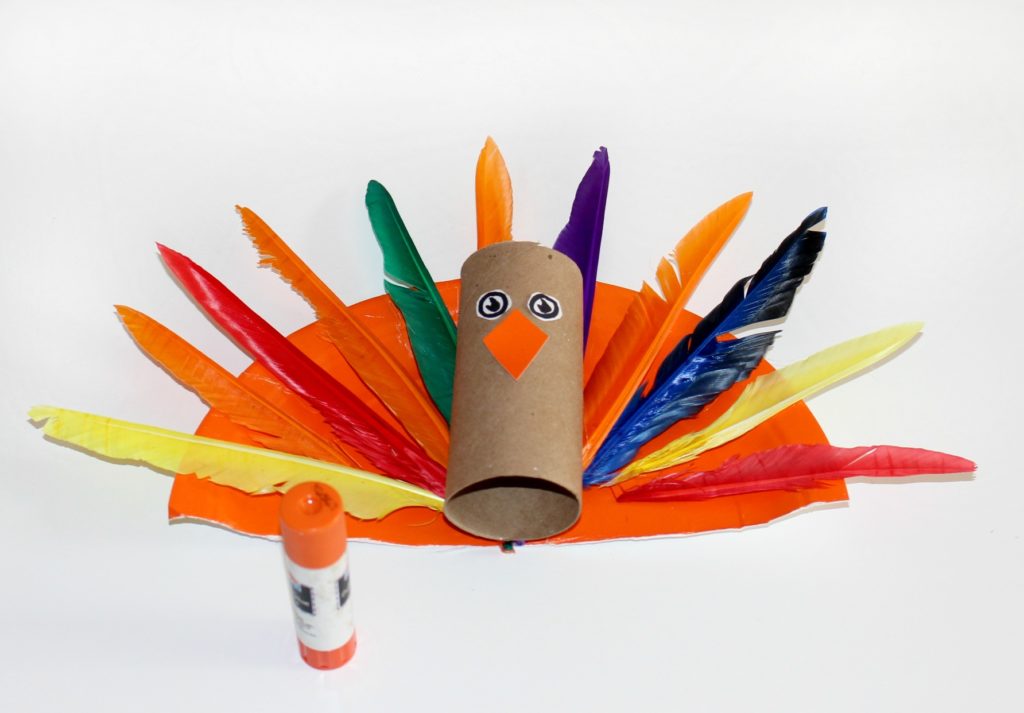 5.) add the gobbler and the feet.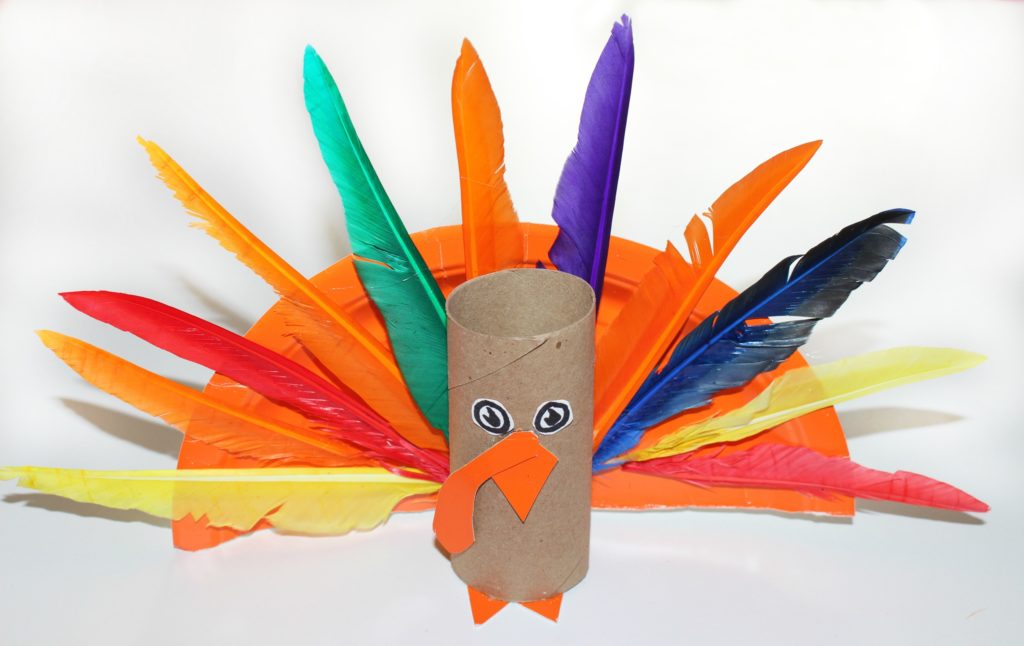 You're done!
Pin this for later: