*This is not a sponsored post but does contain affiliate links. Opinions belong to jenny at dapperhouse.
You all know by now that I love to post crafts and activities that allow you to spend quality time with your children. And normally I am certain that the projects can be done in 30 minutes or less since families are so busy these days. But, this project is so fun and my kids and I had so much fun doing it together that I just had to share it with you! I thought these looked a bit intimidating, but it turns out that these are not as difficult as it looks and are absolutely stunning hanging in my office and in the kids bedrooms. I hope you have lots of fun making these miniature, living, glass terrariums with your family.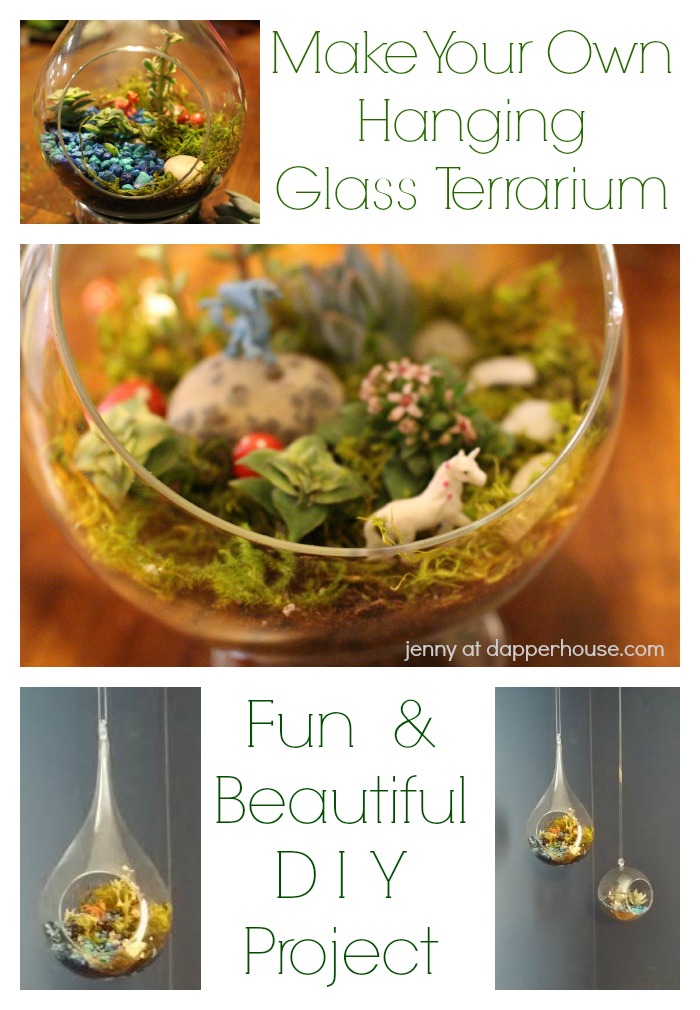 You will need:
glass terrariums
succulent plants

Potting Soil for succulents

Small rocks (aquarium rocks)

moss
miniature figurines
clear string to hang the glass (fishing line)
hooks to hang it from the ceiling
I have included a list of items that can be found on amazon and shipped right to your door. Otherwise you can pick up these items at the following:
– glass terrariums can be found at home good stores
– soil and plants can be found at nurseries
(inside hardware stores)
– moss and miniatures can be found at hobby stores
– rocks can be found at pet stores
– fishing line & hooks from walmart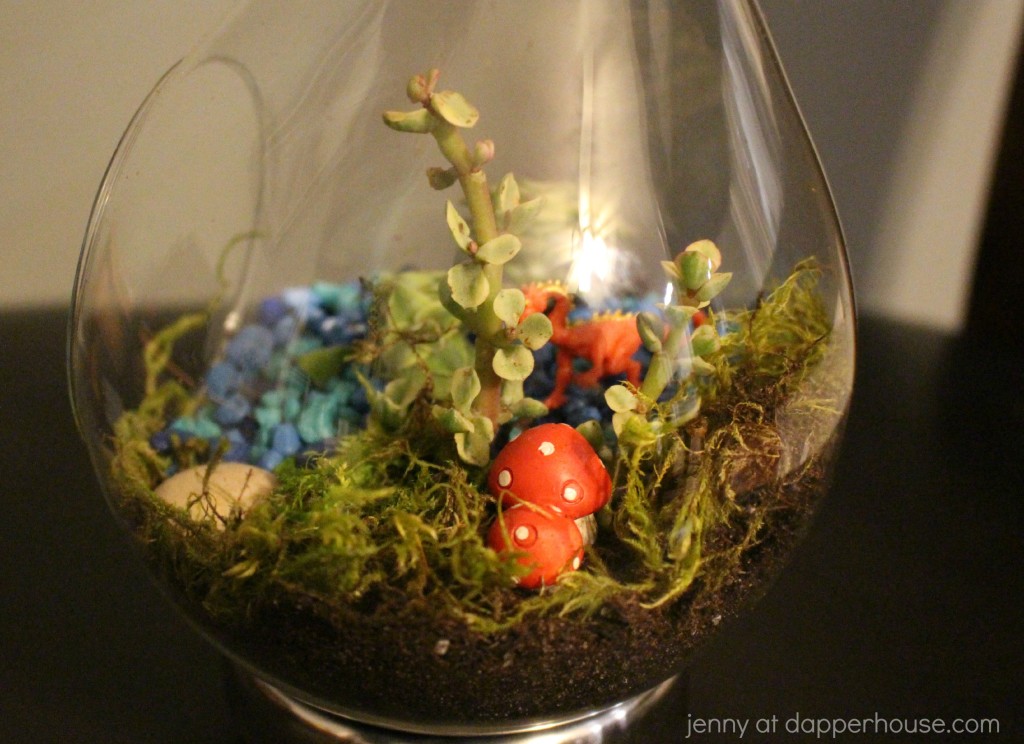 How to Make Your Terrarium
Start by placing the terrarium in a lid or container that will keep it upright and secure while you are creating. (I set mine in a travel coffee mug lid and my son used a drinking glass.)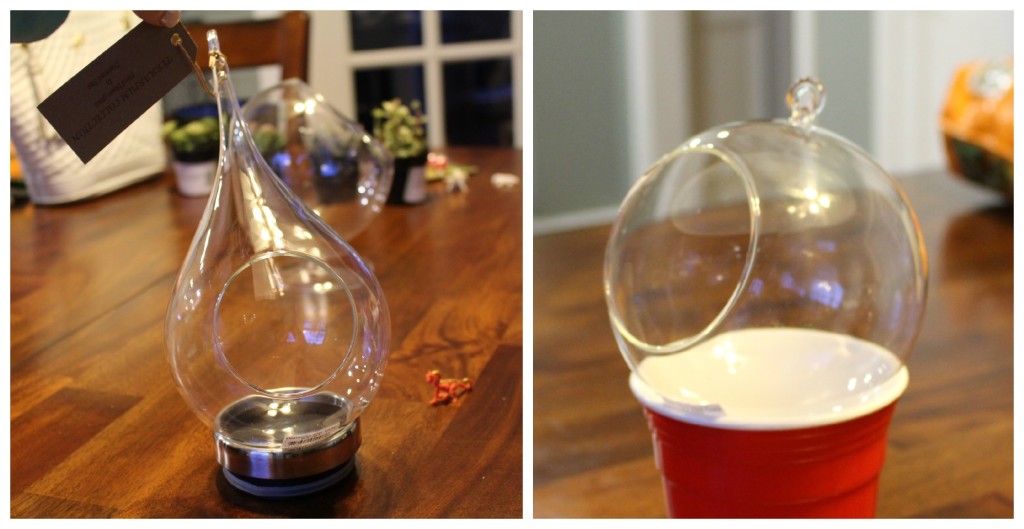 1. Add soil in the bottom of the terrarium.
2. Wet the soil a bit so that it will better hold the plants.
3. Pick your succulents and plant them in the soil.
TIP: If you need to get your plants into a tight space try using a spoon to dig and chopsticks to hold your plant in place.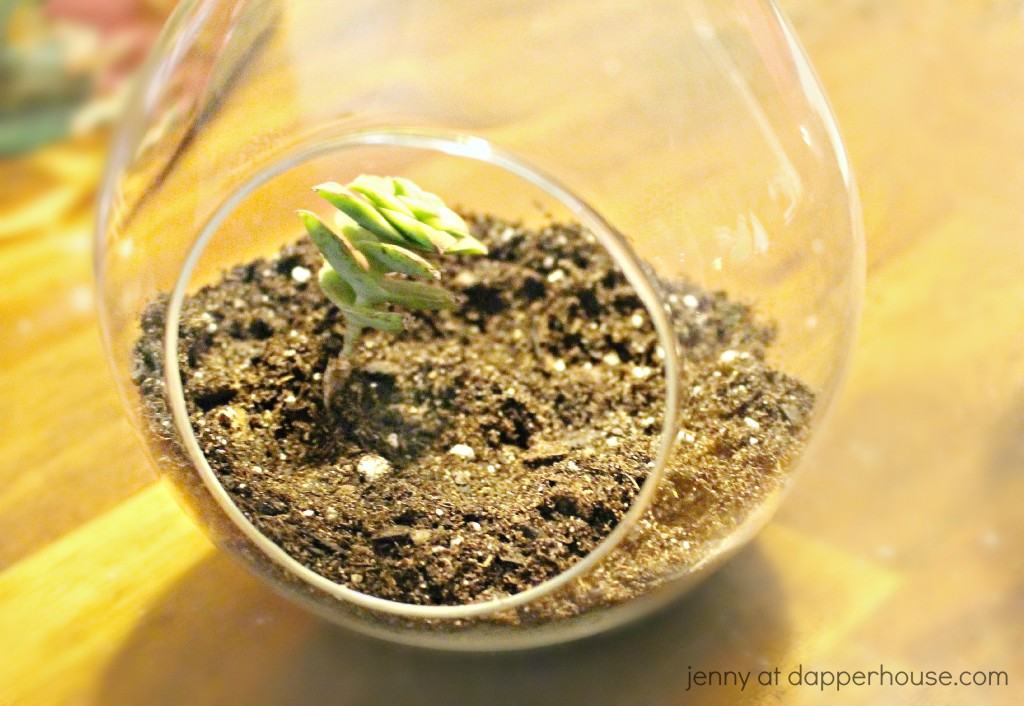 4. Spread decorative rocks and moss over the soil and around your plants.
5. add your miniature figurine
6. Follow directions to attach the hook to your ceiling.
7. measure the length of your fishing line and secure it through your hanging terrarium.
8. Hang and enjoy!
9. Water the succulents as directed using a spoon or medicine dropper.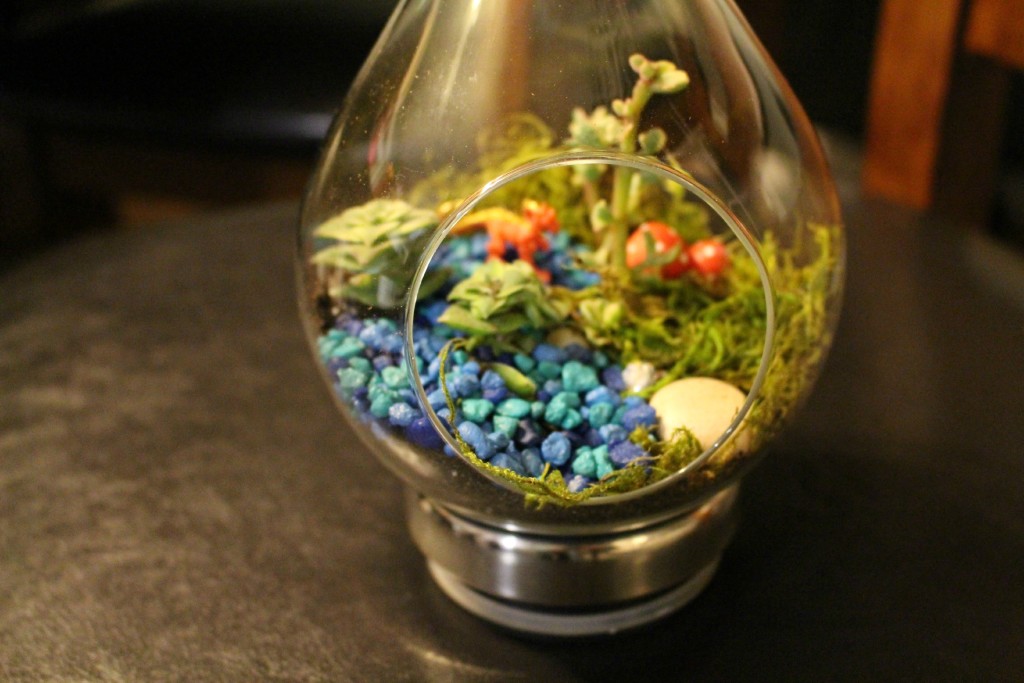 These are so beautiful to enjoy and definitely something for the kids to be proud of making.
Add your favorite little creatures for some extra fun!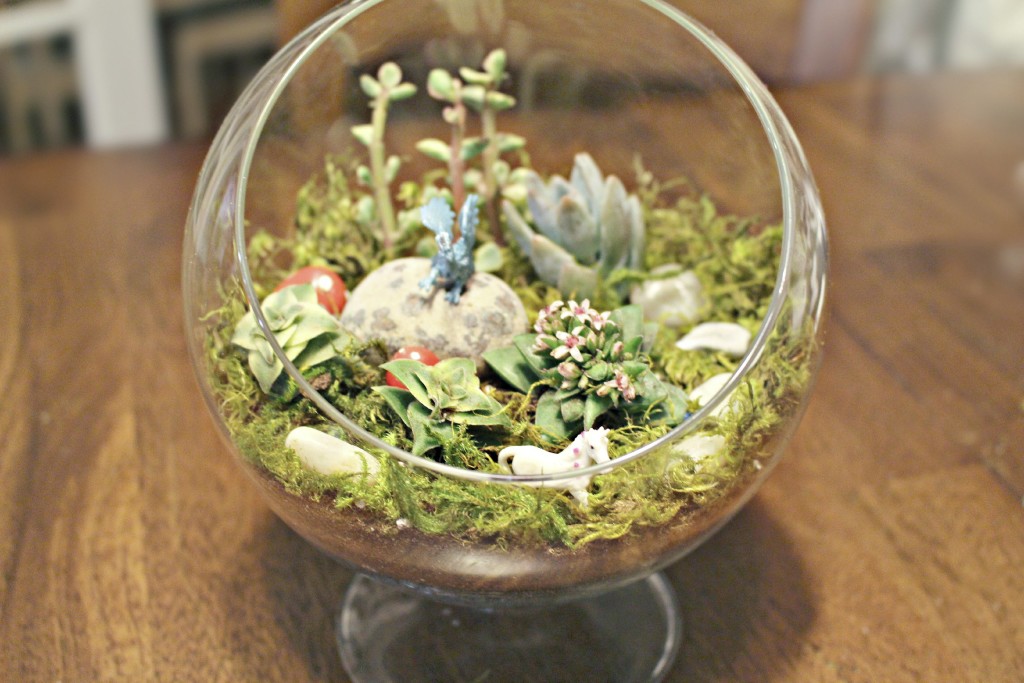 Do not do this craft with young kids as the glass breaking is a serious issue.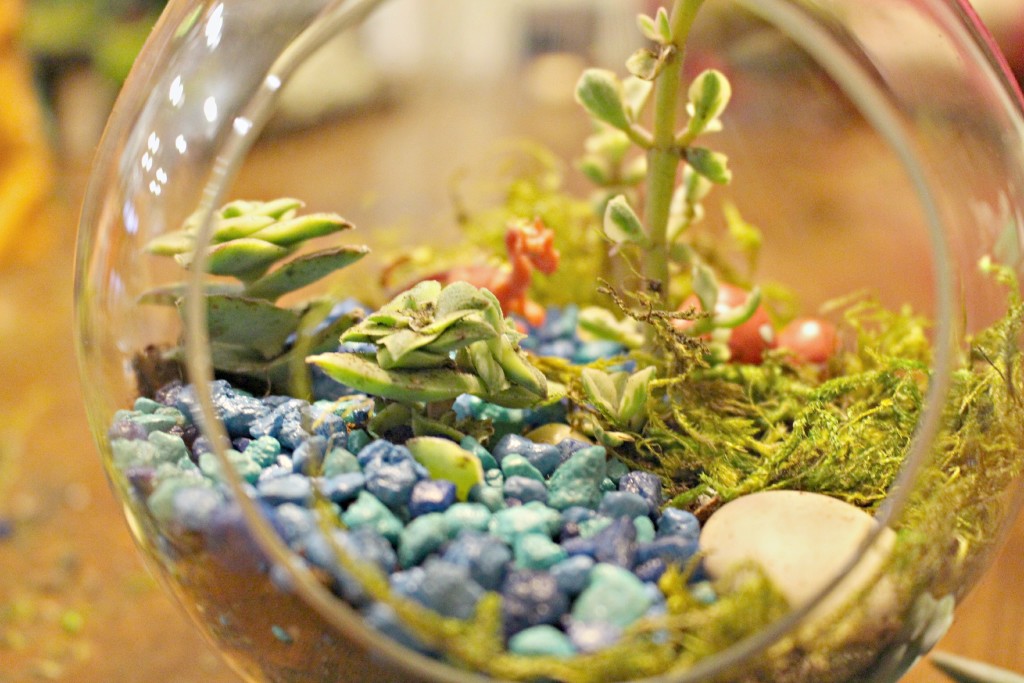 glass terrarium
succulents for Terrariums
terrarium figurines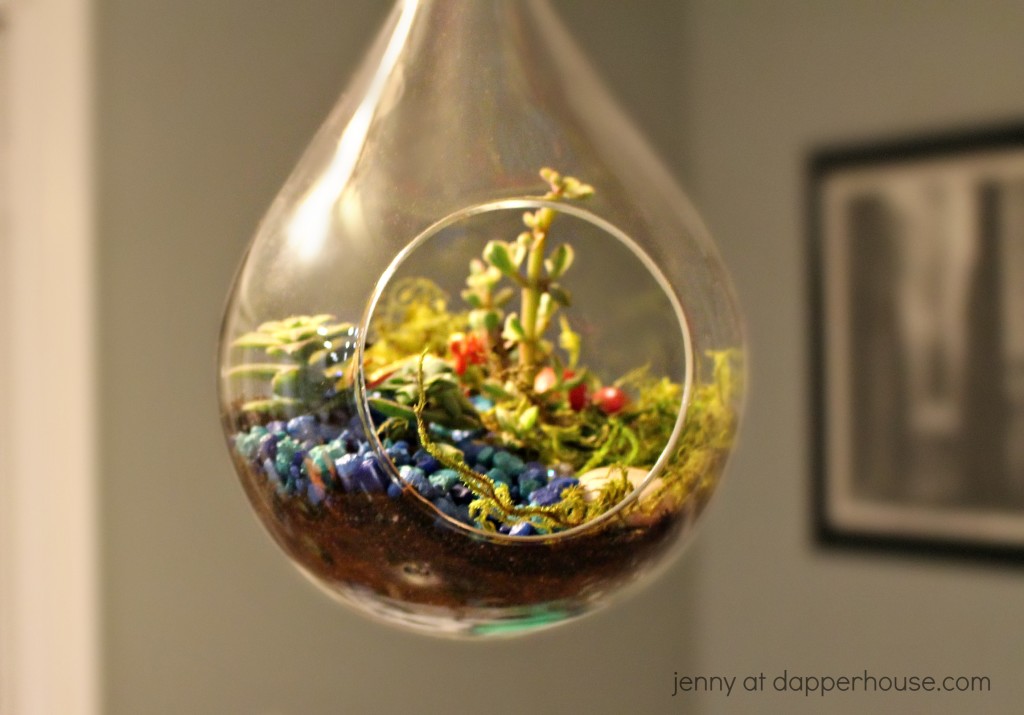 Are you going to make these with your children?