*This is not a sponsored post. Content and opinions belong to jenny at dapperhouse.
Still going crazy over the DIVERGENT series of books and movies? I have never much cared for this type of fiction, but I really did enjoy these books! It was cool to read about Chicago as well since this is where I live. I wanted to put together a fun craft tutorial for kids to celebrate the main character Tris since I think she is a cool role model and worthy heroine. Here are instructions on how to make a simple DIY DIVERGENT Tris Raven Tattoo Tee.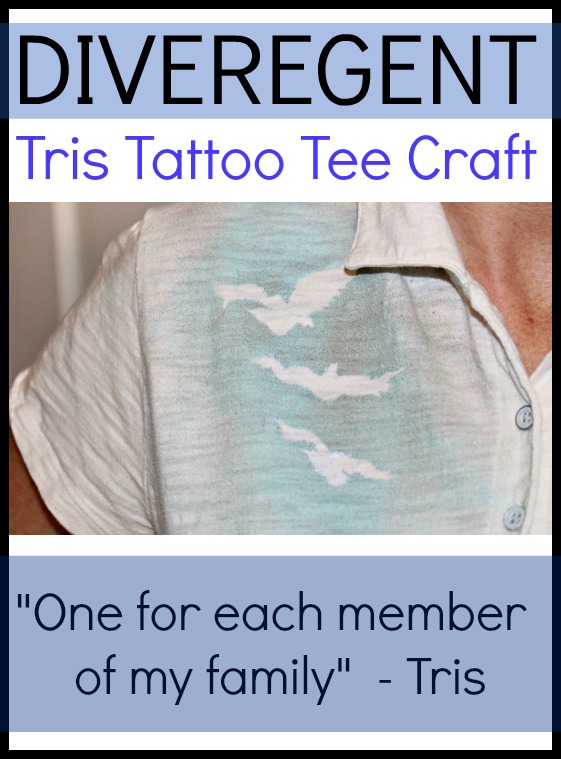 Supplies
free printable bird stencils 
Printable Download Stencil for DIVERGENT Tris Tattoo Tee Craft
scissors
plain white tee
glue stick
spray paint
Instructions
Step 1 – Print the tattoo bird stencils and cut each one out
carefully. The point of Tris's tattoo was that she had one bird to
represent each member of her family. You can print and cut out as many as you like to represent the members of your family.
TIP – Birds in the post are shown in blue for photography purposes but you should use white paper to prevent color bleeding.
Step 2 – Position the birds on the tee.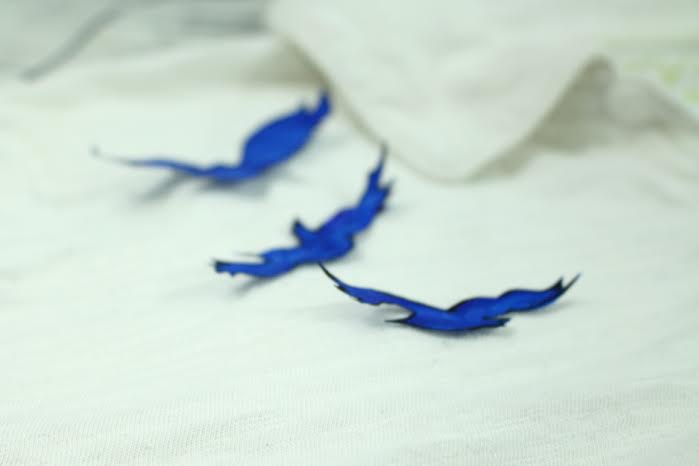 Step 3 – Use a thin layer of glue stick to secure the birds to the
tee.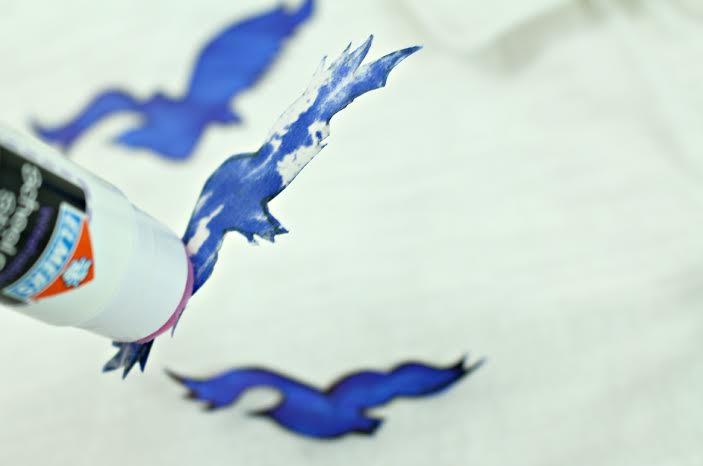 Step 4 – Apply paint in thin amounts over the birds. In order for the
birds to show up well, you will need to make sure to apply paint
around all the edges using small, quick sprays from about 10 inches
away. Be careful to not apply paint too thick or it will bleed under
the stencils.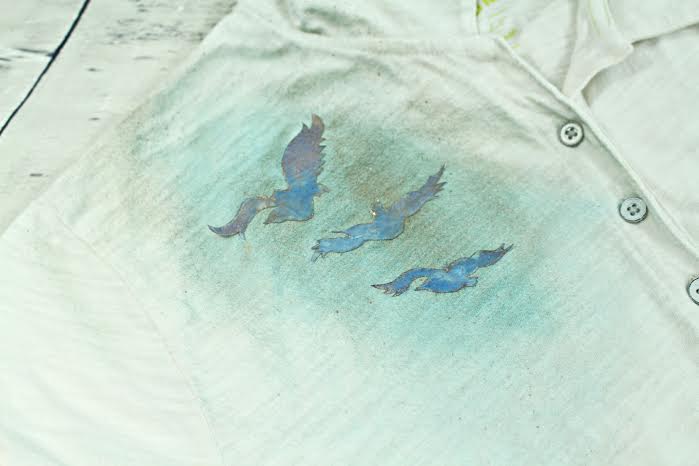 (In this post both turquoise and gold paints were used)
Step 5 – Let the paint dry for at least 10 hours, then remove the
stencils by lifting and gently pulling each one.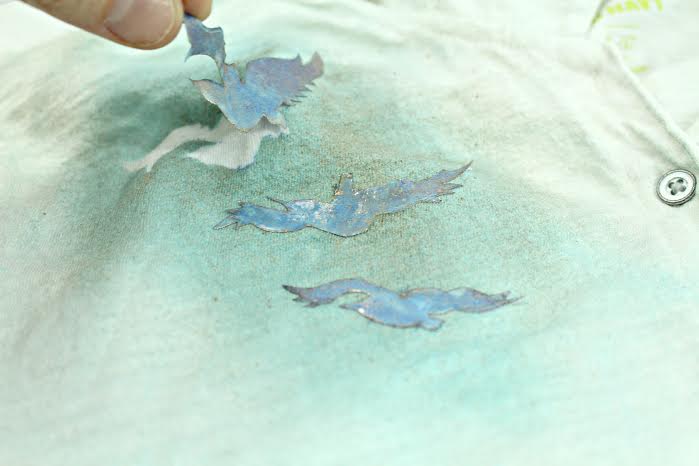 Step 6 – launder the tee, tumble on medium heat. Remove while still a bit damp and let hang until completely dry.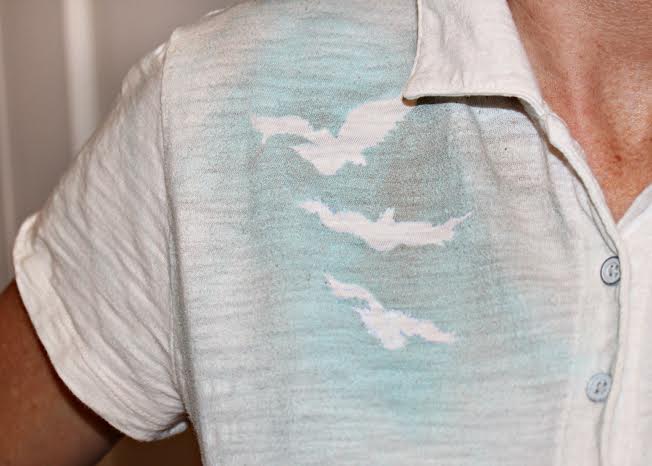 Which book in the series did you like best?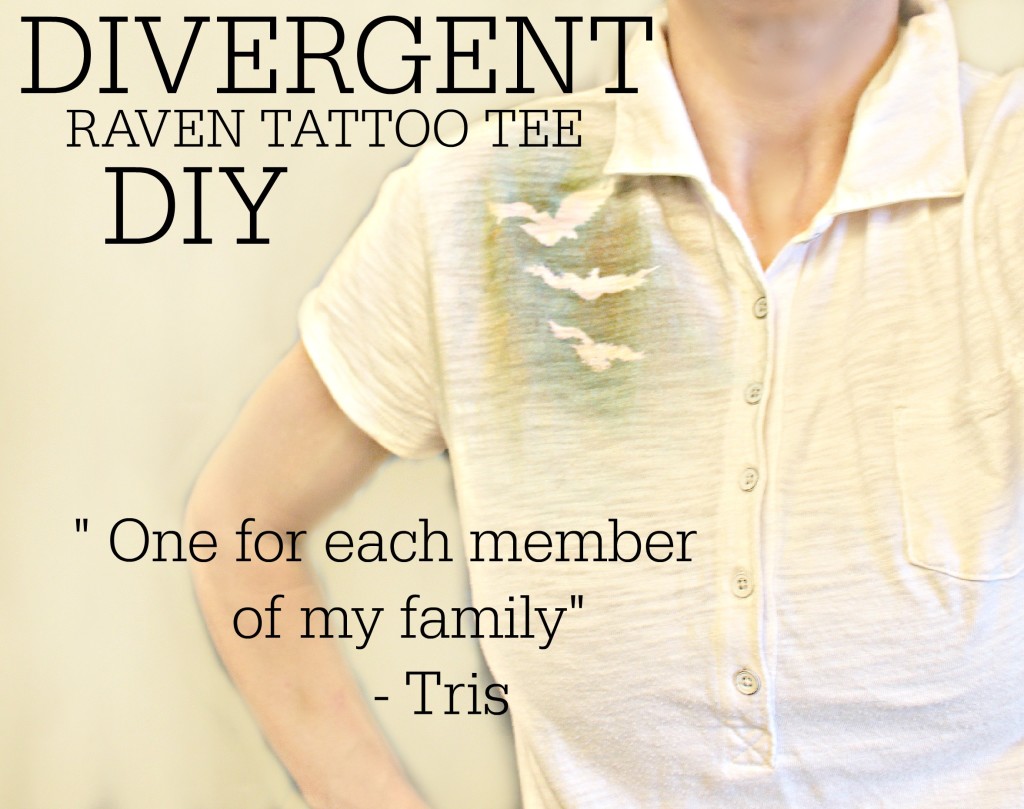 Which Faction would you choose? (Share in the comments section below.)