Raya and the Dragon Blower TP Roll DIY 
Materials Needed:

Glue

Scissors

Tissue Paper and Crepe Paper

Toilet Paper Rolls

Blue and Purple Construction Paper

Paint and a Paintbrush

Pom-Poms in a Few Sizes

Googly Eyes

Plastic Jewels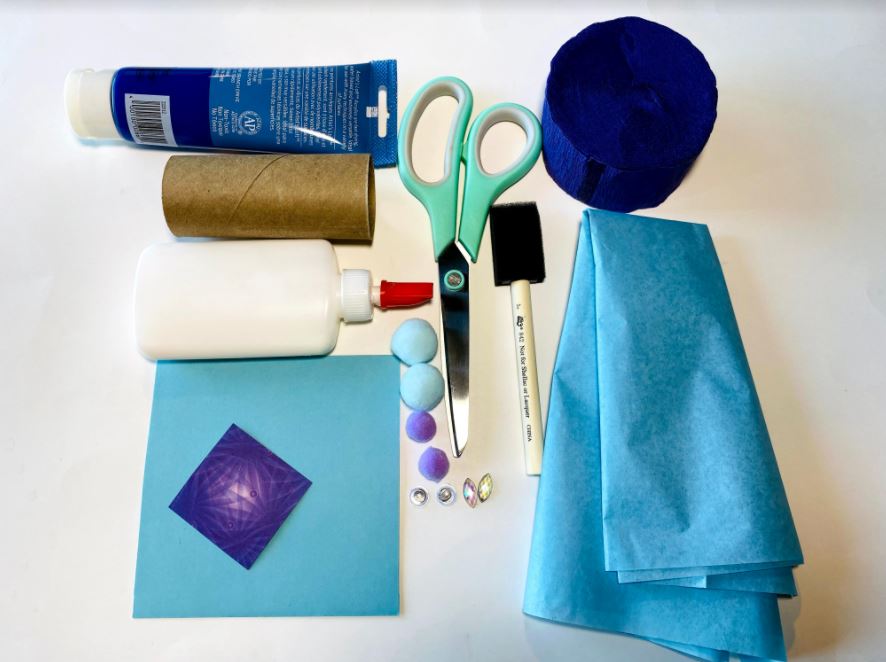 How to make:
1. Use the paintbrush and paint the toilet paper roll, then set aside to dry.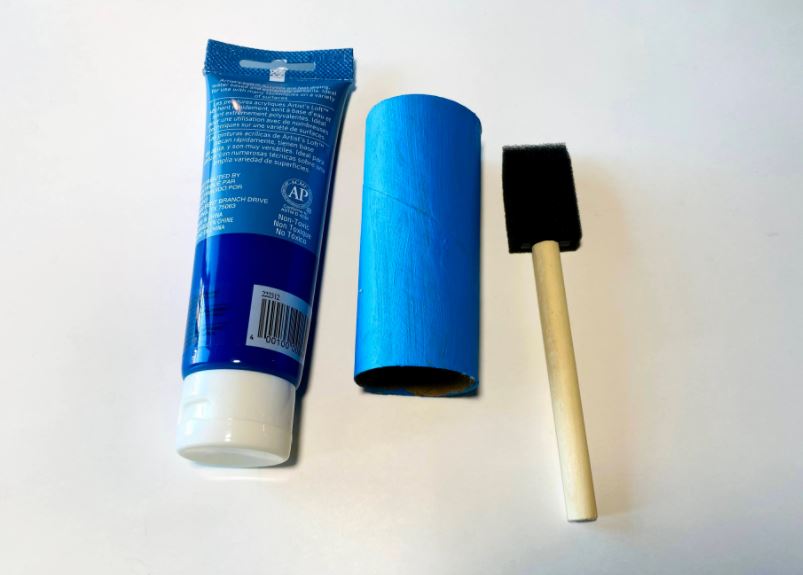 2. Glue the googly eyes on two medium sized pom-poms.
3. Take a small square of purple paper and roll into a cone using glue to secure. 
4. Use the scissors to cut scales leaving half an inch below the scalloped edge.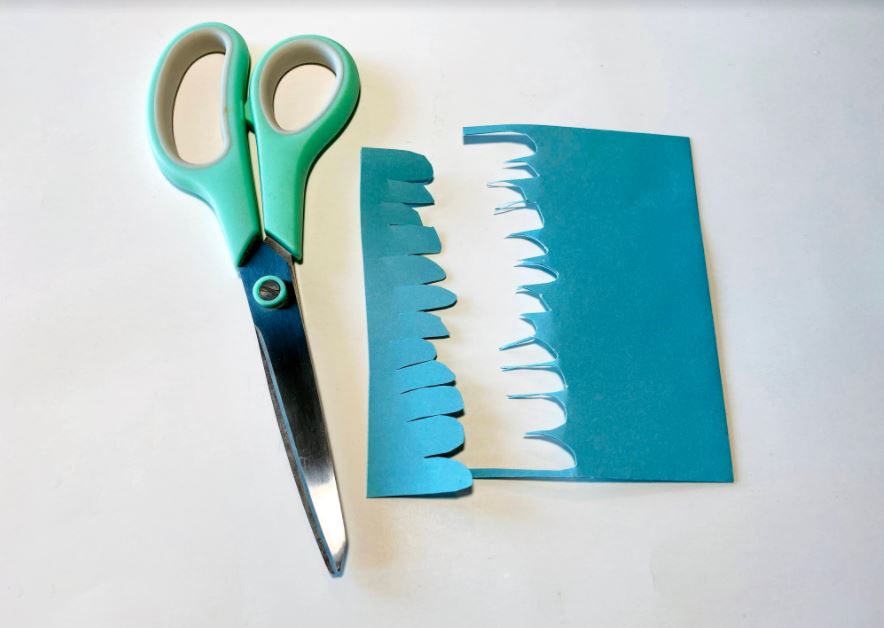 5. Fold the tissue paper over and over until it is a long strip, then cut it in half.
6. Cut up one half of the tissue paper stopping about an inch before the top to make a fringe.
7. Cut two strips of crepe paper and use the scissors to make another fringe.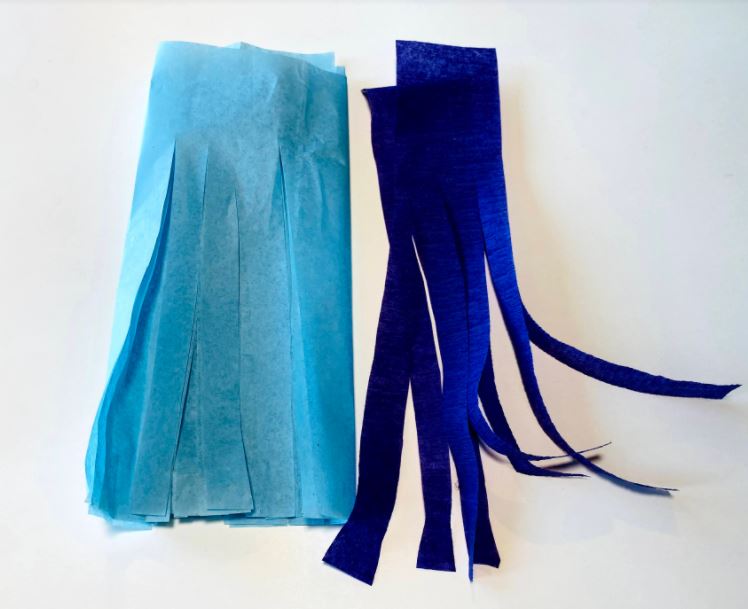 8. Use glue to attach two pom poms at the front of the tube for a nose and attach the eyes behind them.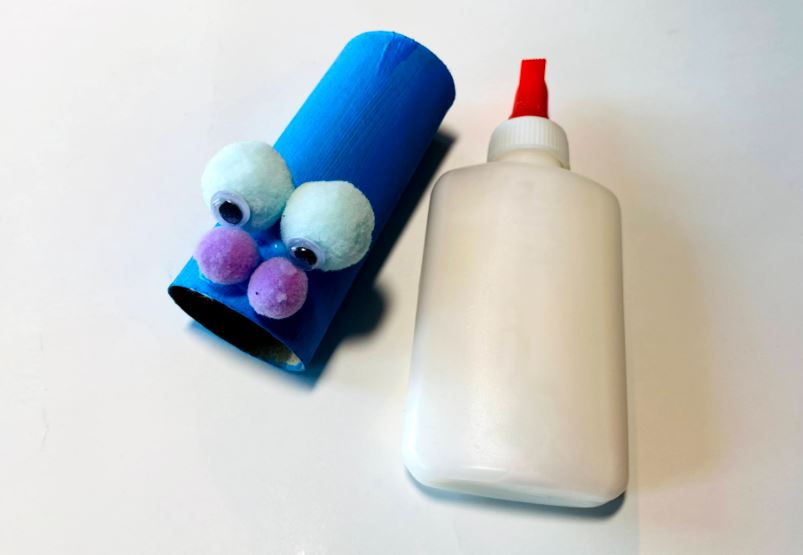 9. Snip a small hole behind the eyes and push the glued horn up through the hole, adjusting for desired length.
10. Glue the cut out scales down the top of the toilet paper tube and add the plastic jewels for some fun sparkle.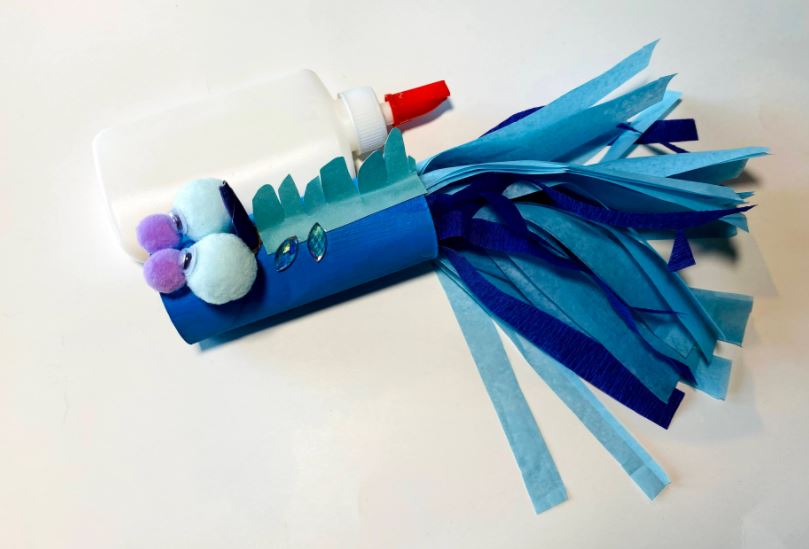 11. Finally, glue the top half of the tissue and crepe paper fringe into the bottom of the toilet paper roll.