I wanted to share this super cute learning game that I made so you can make one for your child or student. It is a Montessori and Reggio Emilia inspired way to help little ones learn their colors.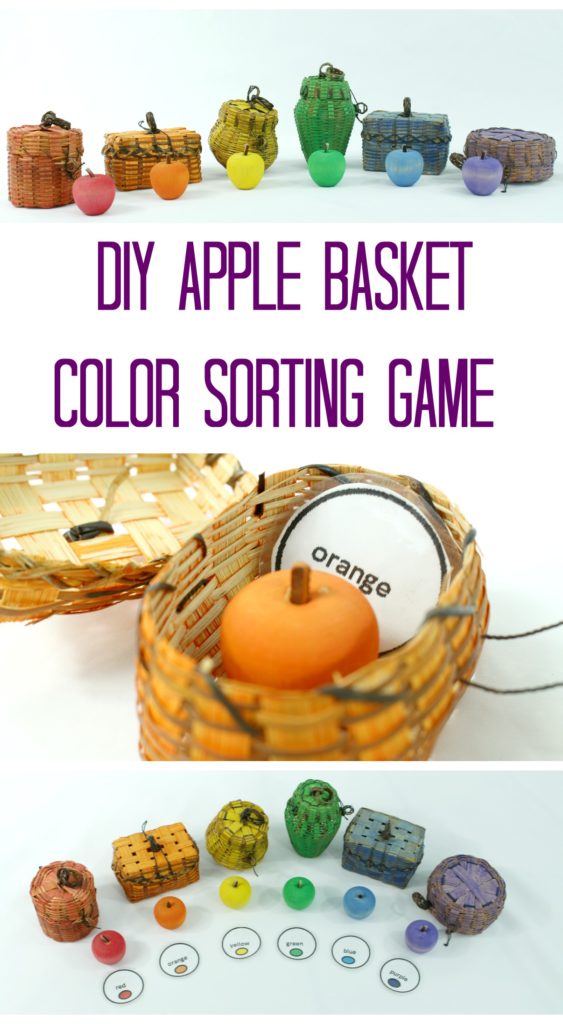 I was so lucky to find these small baskets at a second hand store but you can buy similar ones here or some cute baskets without lids here.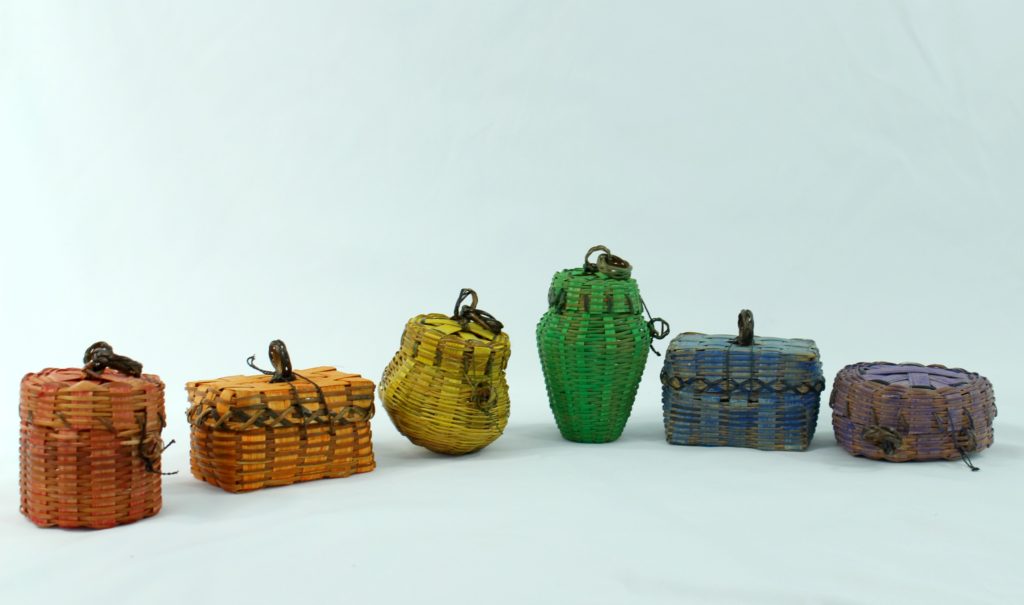 You will need to buy some small wooden apples that fit inside the baskets. I found mine on etsy but I have seen them in craft stores as well. You can also order this version on amazon.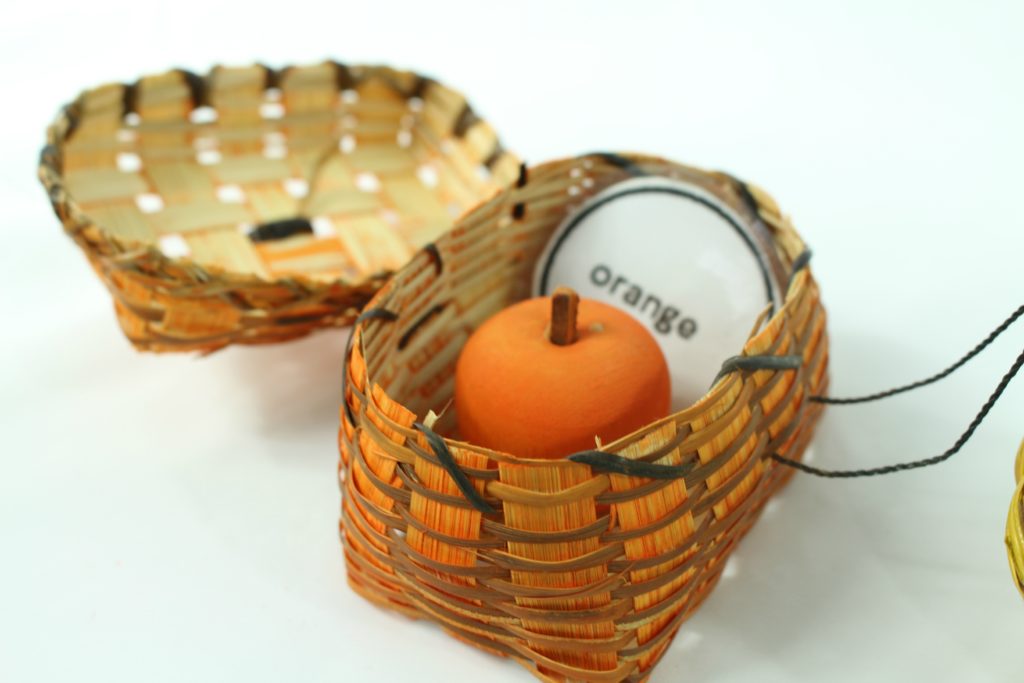 You will need paint in the colors of the rainbow. Dilute the paint so that it goes on as a wash rather than the regular thickness.
I made circles on word and typed the color names inside. I added a small oval in each one and after I printed them off, I filled them in with the appropriate color. Then I cut them out and laminated them to keep them re-usable. (These are optional however.)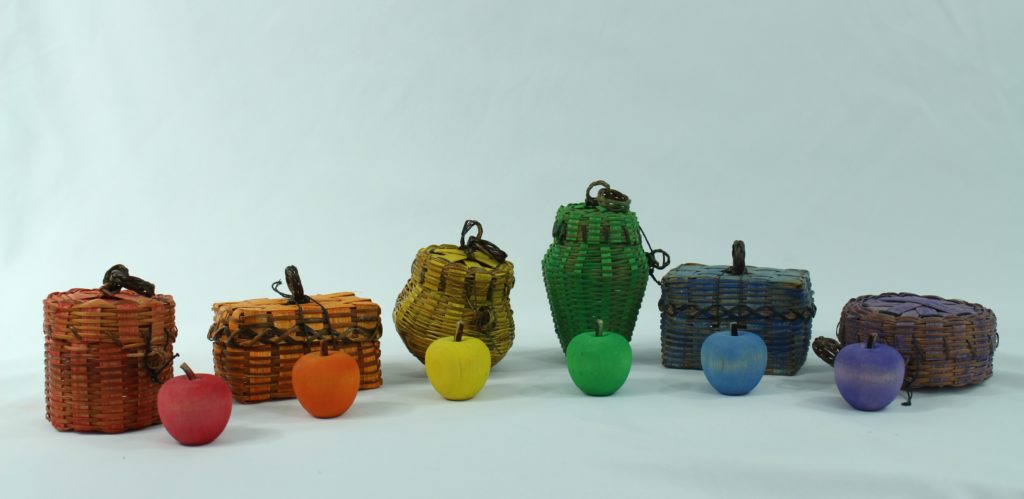 This is an easy activity to make and fun to use. It is a great way to spend quality time with your child in 30 minutes or less as well!